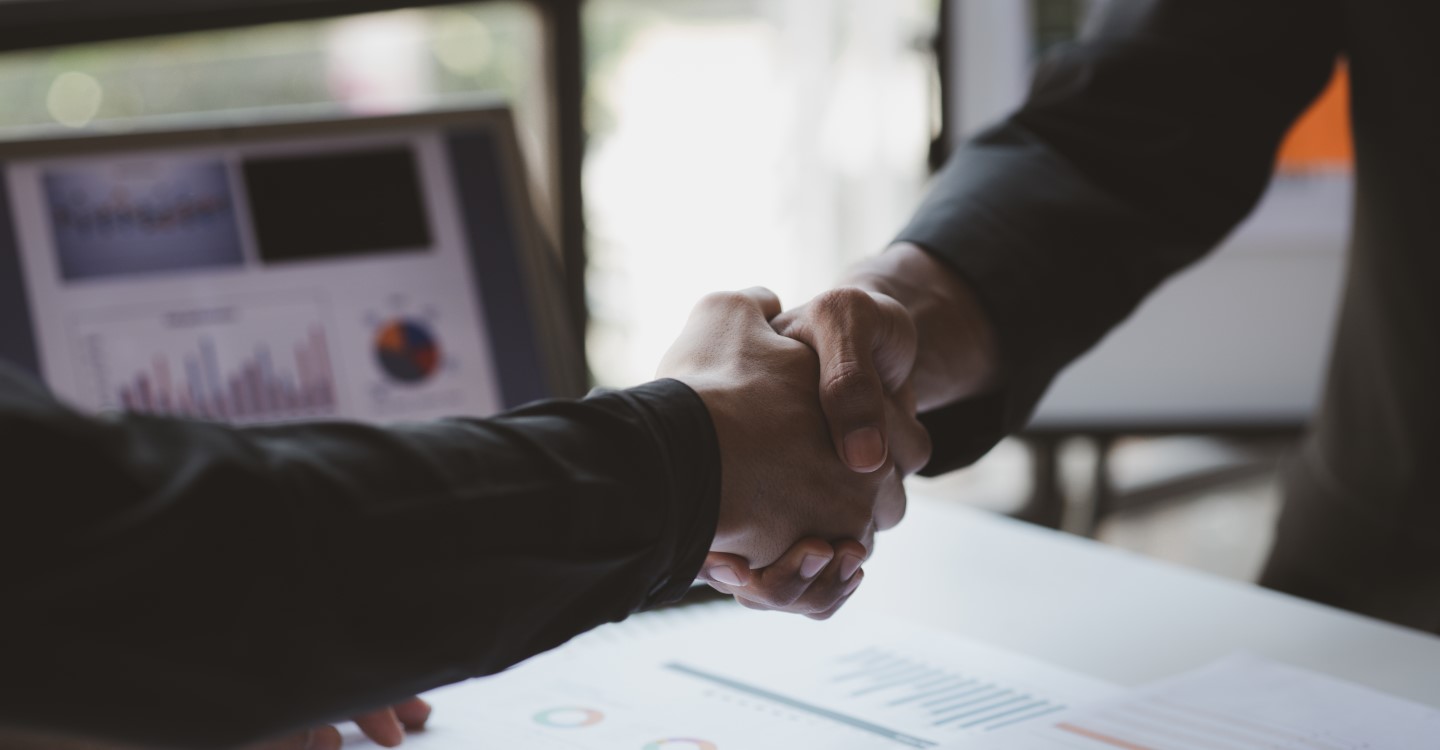 Emerging from the desert sands, the UAE boasts a shining gem that has earned global recognition as a powerhouse for business and trade. Its strategic location, stable economy, investor-friendly policies, and alluring tax advantages have magnetized entrepreneurs, businesses, and investors from every corner of the globe.
Delving into the varied investment prospects it presents, this article aims to illuminate the distinctive advantages that make this city a lucrative and sought-after destination for investment.
1. Economic Landscape of Dubai
Dubai's economy is dynamic and diversified, no longer relying solely on oil revenues as it did in the past. Today, the city has transformed into a thriving metropolis with a focus on tourism, real estate, finance, technology, and logistics. The government's vision of diversification has led to a resilient economy that has weathered global economic challenges and continued to grow steadily.
Dubai's impressive GDP growth rate, consistently exceeding the global average, showcases the city's robust economic foundation. The non-oil sectors now contribute significantly to the economy, with tourism being one of the primary drivers. The city's strategic location, positioned within an eight-hour flight radius of two-thirds of the world's population, makes it an ideal transit point and a gateway to emerging markets in the Middle East, Africa, and Asia.
The city's leadership has played a pivotal role in its economic growth, with visionary initiatives and strategic planning. Dubai's leadership understands the importance of creating a business-friendly environment that attracts foreign direct investment (FDI) and fosters innovation. As a result, Dubai consistently ranks high in global competitiveness indices, making it an attractive investment destination.
2. Real Estate & Property Development
3. Tourism & Hospitality
Dubai's tourism industry is a major driver of its economic success. The city attracts millions of tourists annually, drawn by its luxury shopping malls, pristine beaches, world-class entertainment, and iconic landmarks. Investing in the hospitality sector, such as hotels, resorts, and holiday homes, can be a lucrative venture, especially considering the city's ambition to host the World Expo and other mega-events in the future.
The hospitality industry in Dubai offers a wide spectrum of opportunities for investors. From luxury hotel chains to budget-friendly accommodations, Dubai caters to the diverse needs of its visitors. Additionally, the growth of medical tourism in Dubai, with top-notch healthcare facilities and a world-renowned reputation for medical expertise, has created new prospects for investors in the healthcare hospitality niche.
Dubai's government has actively supported the hospitality sector through its initiatives, such as reducing visa fees, enhancing the ease of doing business, and promoting cultural events. Furthermore, the city's world-class infrastructure, including the Dubai International Airport, which is one of the busiest in the world, ensures a steady influx of tourists year-round, providing a stable foundation for investments in the hospitality industry.
4. Financial Services & Fintech
Dubai's well-established financial ecosystem, including its free zones, offers excellent opportunities for financial institutions, asset management firms, and fintech startups. The Dubai International Financial Centre (DIFC) serves as a financial hub, providing a tax-efficient environment and access to a vast pool of investors from the Middle East and beyond.
The financial services sector in Dubai continues to thrive due to its robust regulatory framework, transparency, and investor protection laws. The DIFC, as an autonomous financial zone, operates under English common law, offering a familiar legal system to international investors. It hosts over 2,500 companies, including global banks, insurance firms, and investment management companies.
In recent years, Dubai has emerged as a prominent fintech hub in the Middle East, fostering innovation and digital transformation in financial services. The government's support for fintech startups and initiatives such as the Dubai Future Accelerators have attracted entrepreneurs and investors looking to capitalize on the region's evolving digital landscape.
5. Free Zones & International Trade
Dubai's strategic location at the crossroads of Europe, Asia, and Africa makes it an ideal destination for businesses seeking to tap into the global market. The city boasts numerous free zones, each designed to cater to specific industries, such as Dubai Silicon Oasis for technology companies and Jebel Ali Free Zone for logistics and trade.
Investing in a free zone in Dubai provides several advantages, including 100% foreign ownership, tax exemptions, and simplified import-export procedures. Businesses operating in these zones can enjoy a seamless and efficient process for setting up their ventures, making Dubai a prime location for international trade and commerce.
Jebel Ali Port, one of the world's largest and busiest ports, facilitates the smooth movement of goods, making Dubai a strategic hub for logistics and re-export activities. The city's logistics infrastructure, coupled with state-of-the-art facilities, enhances supply chain efficiency, offering investors a competitive edge in regional and global markets.
6. Renewable Energy & Sustainability
As the world shifts towards sustainability, Dubai has embraced renewable energy as a crucial part of its development plans. The Dubai Clean Energy Strategy 2050 aims to make the city a global leader in clean energy production. Investing in renewable energy projects, such as solar and wind farms, not only aligns with environmental goals but also presents substantial investment opportunities in the energy sector.
The government of Dubai is committed to reducing its carbon footprint and achieving its renewable energy targets, which include generating 75% of its energy from clean sources by 2050. To this end, several projects are underway, such as the Mohammed bin Rashid Al Maktoum Solar Park, which is one of the largest single-site solar parks in the world.
Investors in the renewable energy sector can benefit from long-term revenue streams through power purchase agreements (PPAs) with the Dubai Electricity and Water Authority (DEWA). The city's stable regulatory environment, along with attractive incentives and guaranteed returns, makes investing in clean energy an appealing option for both local and international investors.
7. Healthcare & Wellness
The healthcare sector in Dubai has been growing steadily, driven by a growing population, medical tourism, and government investments. The demand for high-quality healthcare services and state-of-the-art medical facilities continues to rise, making healthcare-related investments a viable option for those seeking to capitalize on this growth sector.
Dubai has positioned itself as a leading medical tourism destination in the region, attracting patients from neighboring countries and beyond. The city's healthcare facilities are equipped with advanced medical technology and staffed by highly qualified professionals, ensuring world-class healthcare services.
Investment opportunities in the healthcare sector encompass hospitals, specialized clinics, medical equipment suppliers, and pharmaceuticals. Furthermore, the government has introduced initiatives to encourage private sector participation in healthcare, offering incentives and support for investors willing to contribute to the sector's development.
8. Technology & Innovation
Dubai's government has shown unwavering support for technological advancement and innovation. The city has implemented initiatives like the Dubai Blockchain Strategy and the Smart Dubai initiative, aiming to create a seamless, tech-driven city experience. With a thriving tech startup ecosystem, investors can find opportunities in areas such as artificial intelligence, cybersecurity, and smart city solutions.
Dubai has positioned itself as a testbed for emerging technologies, attracting both startups and multinational tech giants seeking to showcase their innovations. The government's investment in research and development has fostered an environment conducive to innovation, propelling the city to become a regional leader in technological advancement.
The Smart Dubai initiative focuses on leveraging technology to enhance the quality of life for residents and visitors alike. This includes initiatives such as smart transportation, e-government services, and blockchain-powered transactions, all of which present investment opportunities for forward-thinking entrepreneurs and investors.
9. Retail & E-Commerce
Dubai's retail sector is renowned for its extravagant shopping malls and luxury boutiques, attracting shoppers from around the world. The growth of e-commerce has further complemented the retail landscape, presenting opportunities for online businesses and logistics companies. The city's strategic location and efficient logistics infrastructure make it an attractive base for companies looking to expand their regional operations.
Dubai's retail market caters to a diverse and affluent population, making it an ideal destination for luxury brands and international retailers. The city's shopping festivals, such as the Dubai Shopping Festival and Dubai Summer Surprises, draw in hordes of visitors, creating a significant boost in retail sales during these events.
E-commerce has witnessed exponential growth in Dubai, fueled by a tech-savvy population and increasing internet penetration. The government has actively supported the e-commerce sector by introducing regulations that protect consumers and facilitate online transactions. For investors looking to capitalize on the digital retail trend, Dubai offers a vast market with immense potential for growth.
10. Education & Training
Dubai's emphasis on quality education and training has resulted in a demand for educational institutions and innovative learning platforms. The city attracts a diverse population, including expatriates, creating a need for schools, colleges, and vocational training centers. Entrepreneurs and investors can explore opportunities in the education sector and contribute to shaping the future workforce of the UAE.
The demand for education in Dubai is not limited to the traditional schooling system. There is also a rising interest in professional development and skill-based training. Corporate training centers and vocational institutes have emerged to cater to the needs of both individuals and businesses, creating a fertile ground for investment in the education sector.
Dubai's reputation as a regional education hub attracts students from neighboring countries, offering investors the opportunity to establish international schools and higher education institutions. The government's support for research and innovation has also encouraged investments in educational technology, providing students with cutting-edge learning tools and platforms.

Conclusion
Dubai's remarkable growth and development over the years have transformed it into a global investment destination. Its strategic location, pro-business policies, and diversified economy provide a favorable environment for entrepreneurs and investors alike. Whether it's real estate, tourism, finance, technology, or any other sector, Dubai offers a myriad of investment opportunities to suit various preferences and risk profiles.
---
---