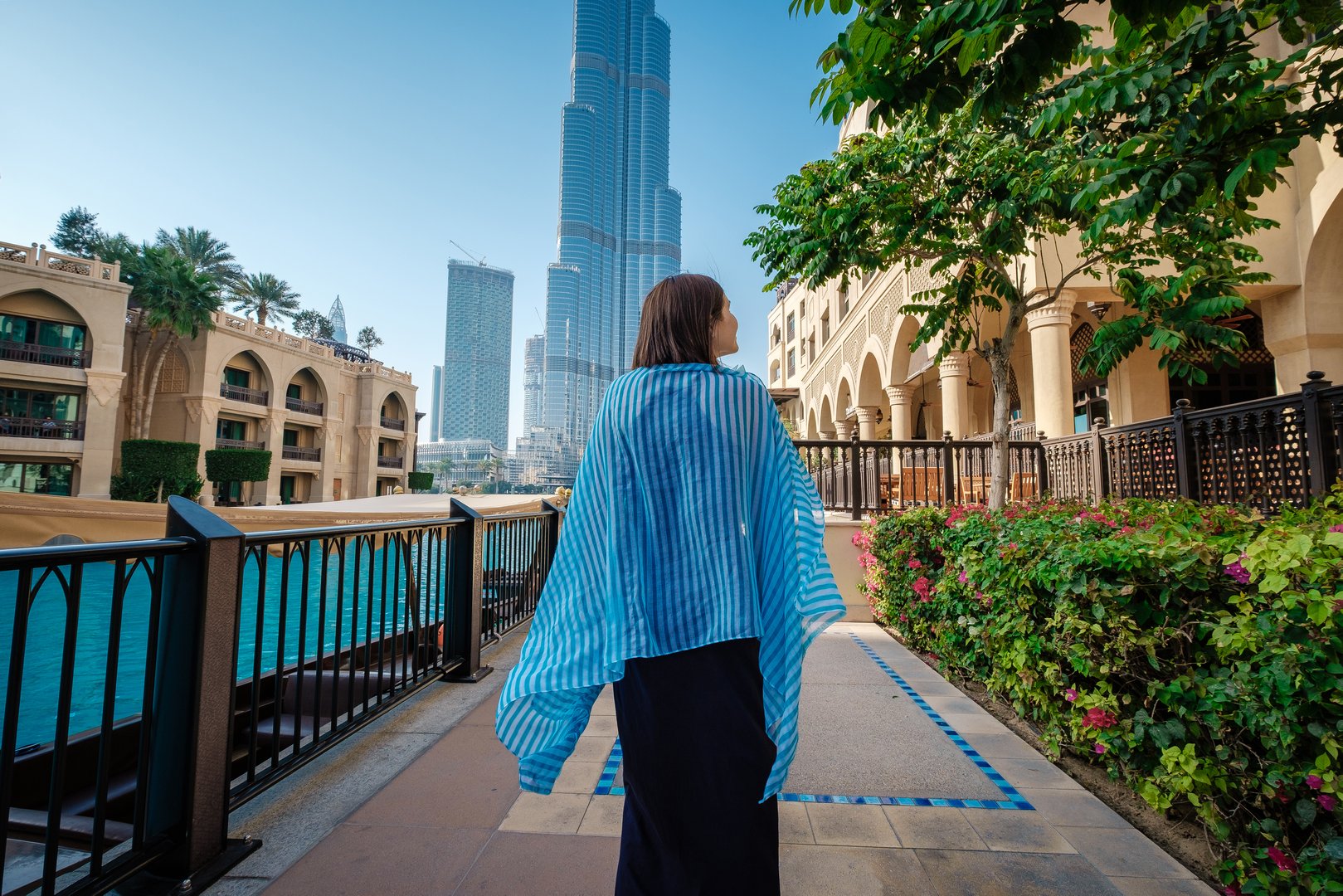 Step into a realm of unrivalled luxury, limitless possibilities, and captivating experiences as we unveil the dazzling tapestry of upcoming events in Dubai 2023. Nestled amidst the shimmering desert sands and the glistening waters of the Arabian Gulf, Dubai beckons with its magnetic charm and promises a year like no other. Prepare to be enthralled by a kaleidoscope of cultural celebrations, adrenaline-pumping sports spectacles, ground-breaking technology showcases, and star-studded entertainment extravaganzas.
As the city gears up to write its next chapter in the history of unforgettable moments, Dubai stands poised to captivate the world once again, setting new benchmarks for grandeur and innovation. Dubai, often hailed as the epitome of opulence and progress, has established itself as a global hub for world-class events that seamlessly blend tradition with modernity. In the calendar year of 2023, this enchanting city is all set to dazzle locals and tourists alike with an impressive line-up of festivities and gatherings that cater to every taste and interest.
1. Sleeping Beauty Ballet

Location: Dubai Opera
Date: 2 June
Immerse yourself in the enchanting realm of fairy tales as you experience Sleeping Beauty at Dubai Opera on the 2nd and 3rd of June. Witness the captivating performance by The Moscow Ballet La Classique, where talented dancers gracefully execute flawless movements to the renowned music of Tchaikovsky. Prepare to be spellbound and let your children's imaginations soar in this mesmerizing production.
2. The Magic of the Musicals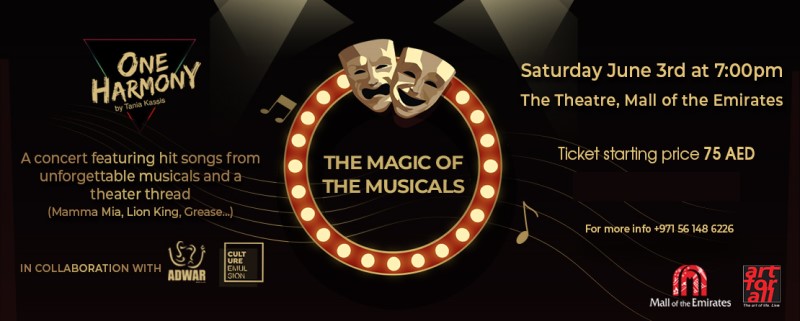 Location: The Theatre, Mall of the Emirates
Date: 3 June
Kickstart your weekend with a delightful melody by securing your tickets for The Magic of the Musicals at The Theatre, Mall of the Emirates. Experience a captivating performance by members of the renowned local academy, One Harmony by Tania Kassis, as they present a series of instantly recognizable songs from beloved musicals on the 3rd of June.
Transport yourself to the world of musical theatre as the talented troupe takes you on a nostalgic journey through iconic numbers like "Hakuna Matata" from The Lion King, "Mamma Mia," and "Honey Honey." From Grease to Les Misérables, Sound of Music, and more, the ensemble will serenade you with the greatest hits from these timeless productions.
3. Tom Odell Concert

Location: Coca-Cola Arena
Date: 7 June
Prepare for an extraordinary evening as renowned English pop-rock sensation, Tom Odell, returns to Dubai for a sensational performance on the 7th of June. Taking center stage at Dubai Opera, this popular singer-songwriter and accomplished pianist will mesmerize the audience with a captivating rendition of songs from his latest album, "Best Day of My Life."
Tom Odell has etched his name in the music industry, having previously claimed the top spot on the UK Albums Chart with his debut album, "Long Way Down," which featured chart-topping hits like "Another Love." With subsequent releases including "Half As Good As You" and "Real Love," this talented artist has consistently enchanted listeners. His albums "Monsters," "Wrong Crowd," and "Jubilee Road" have all garnered immense acclaim in the UK, solidifying his reputation as an exceptional piano player.
Don't miss this opportunity to witness the extraordinary talent of Tom Odell live on stage. Secure your tickets promptly before they are snatched up by eager fans, ensuring you don't miss out on this unforgettable musical experience.
4. World Padel League

Location: Coca-Cola Arena
Date: 8 June to 11 June
This international tournament will showcase the extraordinary talents of 24 elite players representing different regions across the globe.
The competitors will be divided into four teams, each brimming with skill and determination, as they fiercely battle it out on the court. Expect high-intensity matches and captivating displays of athleticism as these top-notch players vie for victory and showcase their mastery of the game.
5. Wafi City Summer Run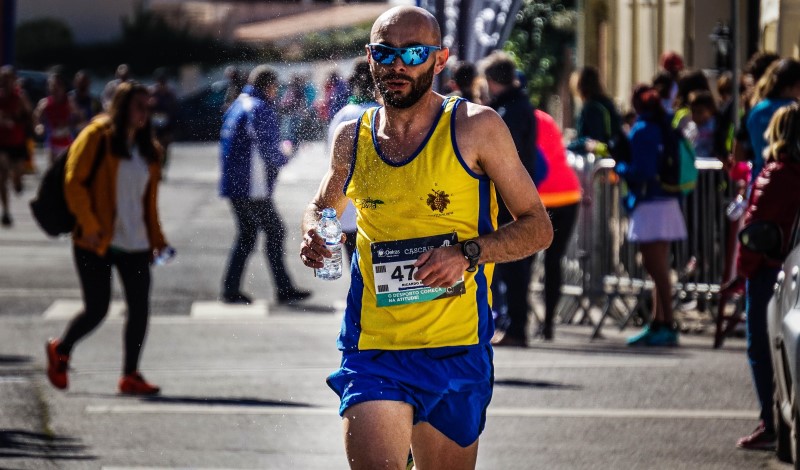 Location: Wafi City
Date: 17 June
Beat the heat and indulge in an exhilarating indoor race at the vibrant Wafi City in Dubai on the 17th of June. Embrace the excitement by signing up for the highly anticipated second edition of the Wafi City Summer Run, a fantastic event suitable for participants of all ages and abilities.
Prepare yourself to dash through the magnificent Egyptian-themed venue's first level, immersing yourself in a unique and captivating atmosphere. The race offers three distance options, catering to diverse fitness levels and goals. Choose between the 800m, 3km, and 5km courses, allowing you to select the distance that suits you best and conquer your cardio objectives for the day.
Don't miss out on the chance to compete for incredible rewards, including cash prizes and gift vouchers, adding an extra thrill to your running experience. Whether you're a seasoned runner or just starting your fitness journey, the Wafi City Summer Run promises an unforgettable and invigorating adventure. Secure your spot and be part of this exhilarating event that combines fitness, fun, and the unique ambiance of Wafi City.
6. Dubai Esports & Games Festival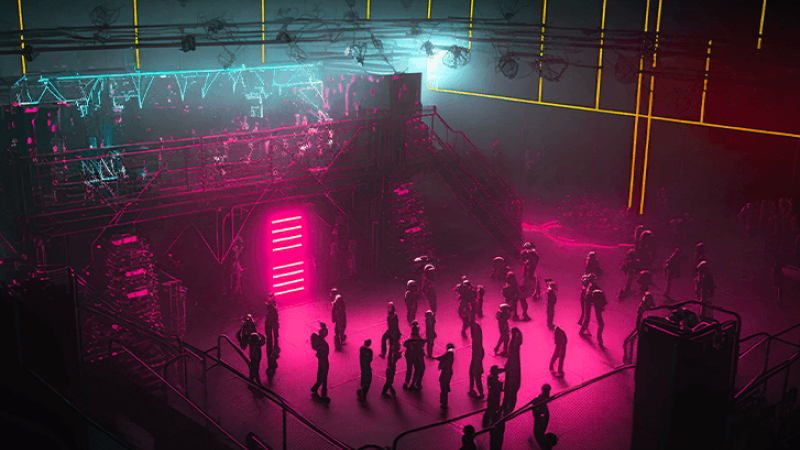 Location: Dubai Exhibition Centre, Expo City Dubai
Date: 21 June to 25 June
Calling all gaming enthusiasts! Mark your calendars for the highly anticipated 2023 edition of the Dubai Esports and Games Festival (DEF), taking place from the 21st to the 25th of June at the Dubai Exhibition Centre (DEC) in Expo City Dubai. This immersive event is set to be a haven for gamers of all kinds.
One of the highlights of the festival is the Dubai GameExpo Summit, powered by PG Connects, where you'll have the opportunity to engage with over 100 esteemed speakers from the gaming and esports industry. These industry experts, hailing from different corners of the globe, will captivate audiences with their insightful talks and seminars, covering a diverse range of topics.
7. DSS Opening Concert: Hussain Al Jassmi & Kadim Al Sahir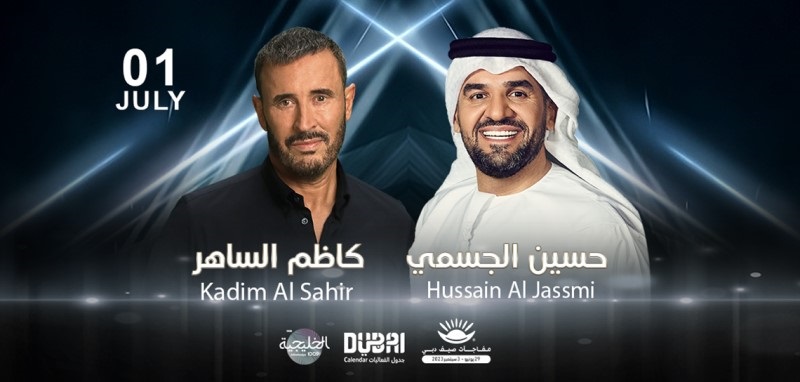 Location: Coca-Cola Arena
Date: 1 July
Prepare yourself for an extraordinary evening at the DSS Opening Concert: Hussain Al Jassmi & Kadim Al Sahir, where two acclaimed singers will grace the stage at the Coca-Cola Arena on the 1st of July. Get ready to be swept away by a night filled with the greatest Arabic hits, ensuring you have an unforgettable experience during the long Eid weekend. This captivating concert will also mark the commencement of Dubai Summer Surprises.
Hussain Al Jassmi, widely regarded as one of the most beloved singers in the Arab World, will join forces with Kadim Al Sahir, known as the 'Caesar of Arabic Songs' with over 100 million records sold worldwide. This dynamic duo will deliver mesmerizing performances of their most renowned songs, including classics such as "Boshret Kheir," "Wallah Mayiswa," "Ana Wa Laila," and "Ha Habibi."
8. Matilda The Musical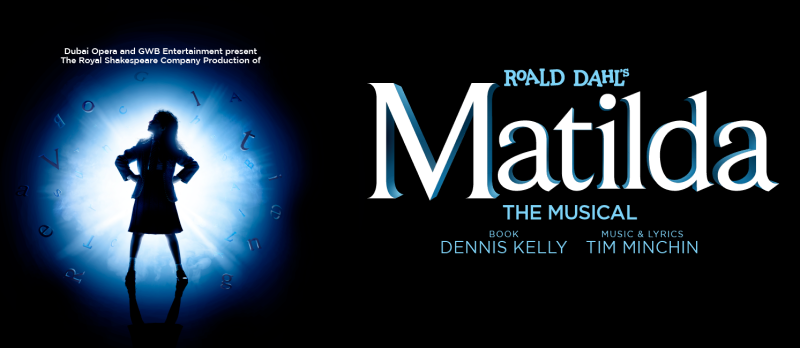 Location: Dubai Opera
Date: 3 October to 12 October
Join in the excitement as Matilda, armed with her vibrant imagination and sharp intellect, navigates a world of challenges and confronts the notorious Miss Trunchbull. This theatrical masterpiece combines heartwarming storytelling with dazzling performances, making it an unforgettable experience for everyone. Based on the beloved book by Roald Dahl, this extraordinary tale follows the adventures of a remarkable young girl and promises to captivate audiences of all ages.
Don't miss the chance to witness the magic of Matilda The Musical at Dubai Opera, where you'll be transported into a whimsical world where anything is possible. Be prepared to be moved, inspired, and entertained as Matilda's journey unfolds before your eyes.
9. Lewis Capaldi Concert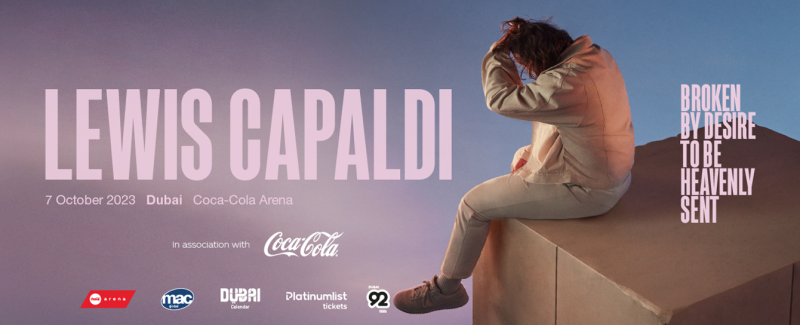 Location: Coca-Cola Arena
Date: 7 October
Get ready for an unforgettable night as Scottish musical sensation Lewis Capaldi takes the stage for his highly anticipated debut concert in Dubai. Make your way to the Coca-Cola Arena on the 7th of October to witness the chart-topping star perform live.
Lewis Capaldi's remarkable talent has earned him global acclaim, with his hit song "Someone You Loved" reaching the pinnacle of success by topping both the UK Singles Chart and the US Billboard Top 100. His incredible achievements have been recognized with prestigious accolades, including a Grammy nomination, a Brit Award, and a BBC Teen Award, to name just a few.
10. Dubai Fitness Challenge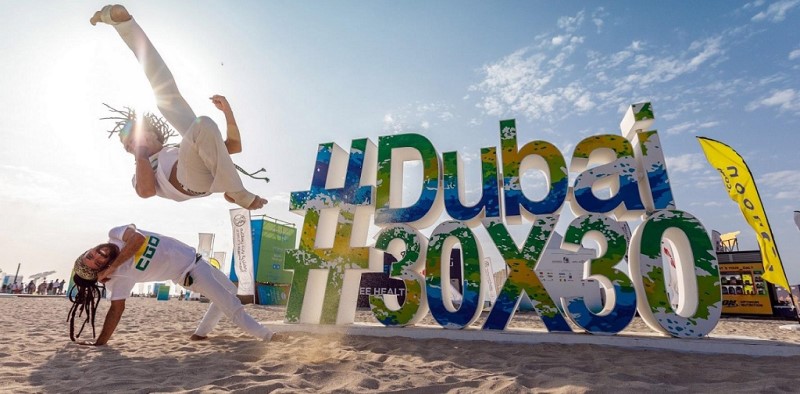 Location: Citywide
Date: 28 October to 26 November
Prepare yourself for the newest instalment of the Dubai Fitness Challenge (DFC) by lacing up your sneakers and tying your shoelaces. Introduced in 2017 by His Highness Sheikh Hamdan bin Mohammed bin Rashid Al Maktoum, Dubai's Crown Prince and Chairman of The Executive Council of Dubai, this annual fitness extravaganza encourages individuals to engage in 30 minutes of physical activity each day for 30 consecutive days. With a dynamic line-up of complimentary classes, sporting events, and group workout sessions, DFC guarantees daily movement and excitement. Whether you prefer yoga, cycling, high-intensity interval training (HIIT), or dance, you'll discover an activity that suits your interests as you strive for a healthier lifestyle during the 2023 edition, running from October 28th to November 26th.
11. DP World Tour Championship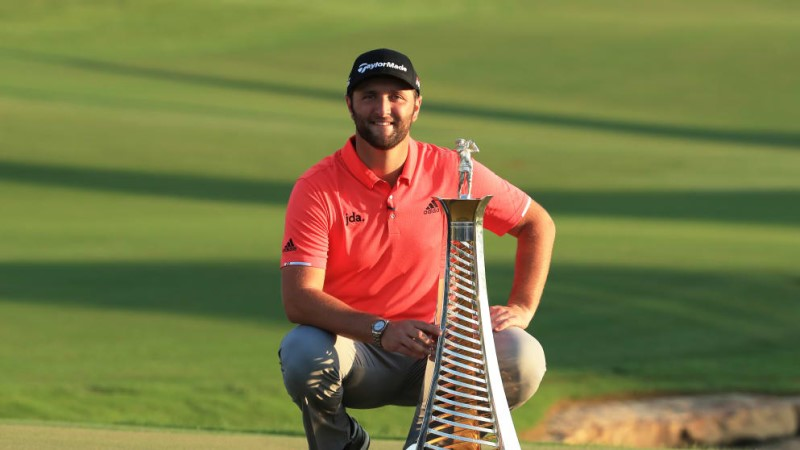 Location: Jumeirah Golf Estates
Date: 16 November to 19 November
Dubai is preparing for the arrival of the world's most exceptional golfers as they gather for the DP World Tour Championship, the prestigious season-ending Rolex Series event taking place from November 16th to 19th. The Jumeirah Golf Estates will serve as the battleground for the top 50 players in the DP World Tour Rankings, who will engage in a thrilling and fiercely competitive match. As the tournament unfolds, players will vie for the esteemed crown and a substantial prize fund. With a history spanning over a decade, the DP World Tour Championship has become a highly anticipated fixture in Dubai's golfing calendar. This event sets the stage for an exhilarating day for fans worldwide. Keep an eye out for more updates on the 2023 edition as excitement builds.
12. Emirates Dubai 7s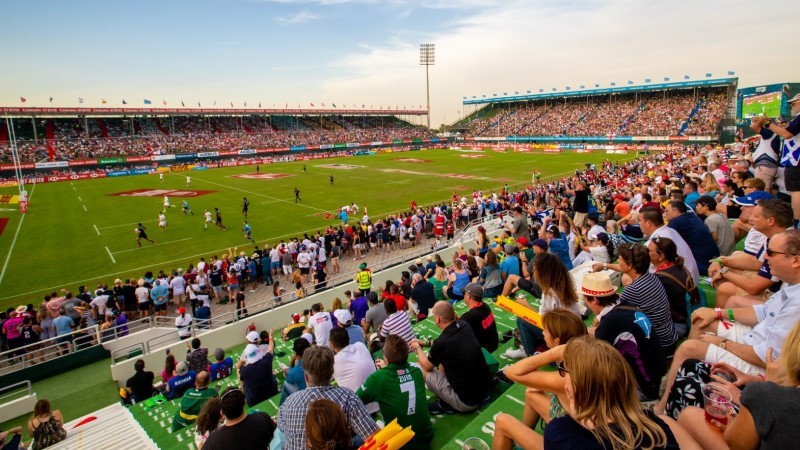 Location: The Sevens Stadium
Date: 1 December to 3 December
Undoubtedly, the Emirates Dubai 7s stands out as one of the most prominent sports and entertainment festivals in the Middle East. With each passing year, the event continues to grow in scale and excitement. The tournament brings together top-tier international men's and women's rugby teams, who fiercely compete against each other for the highly coveted trophies. The Emirates Dubai 7s is a must-see spectacle, showcasing exceptional rugby talent and providing thrilling moments for fans from around the world.
---
---