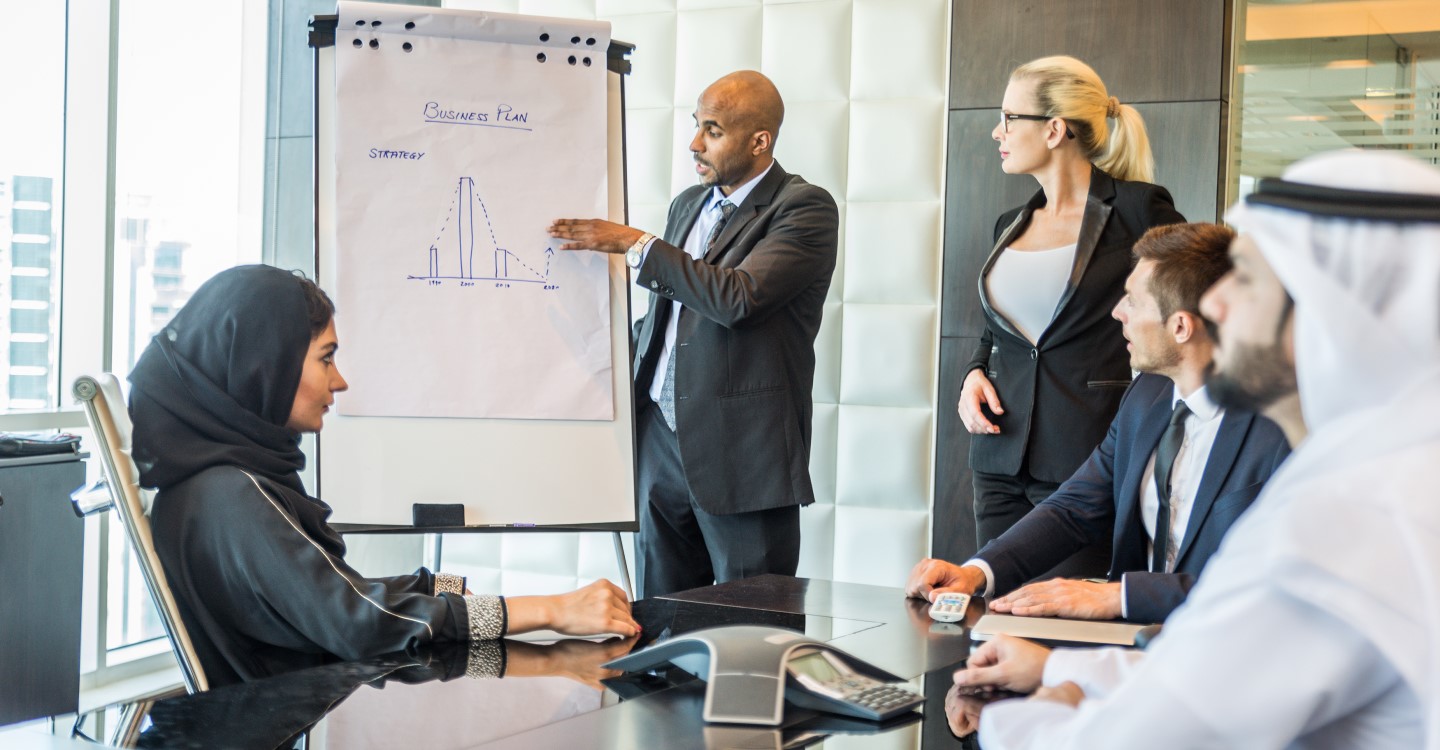 Against a backdrop of unprecedented economic growth, Dubai is staking its claim as an international hub for businesses from all over the world. Fuelled by new foreign direct investment into sectors like construction and tourism, strategic government initiatives to diversify income streams, plus advancements in services and technology – coupled with increased consumer confidence thanks to competitive advantages due to geographical proximity – 2023 promises great things for Dubai's economy, specifically an increased demand for office spaces.
The Emirate's private sector economy saw a soaring revival in 2022 due to elevated inflationary pressures, combined with the entrance of UAE high-net-worth-individuals (HNWIs) and the success of its golden visa program. Additionally, strategic changes such as diversifying sources for investments, encouraging future-oriented economic activities along with improving regulatory strategies and fiscal policies have been instrumental in bolstering growth this period.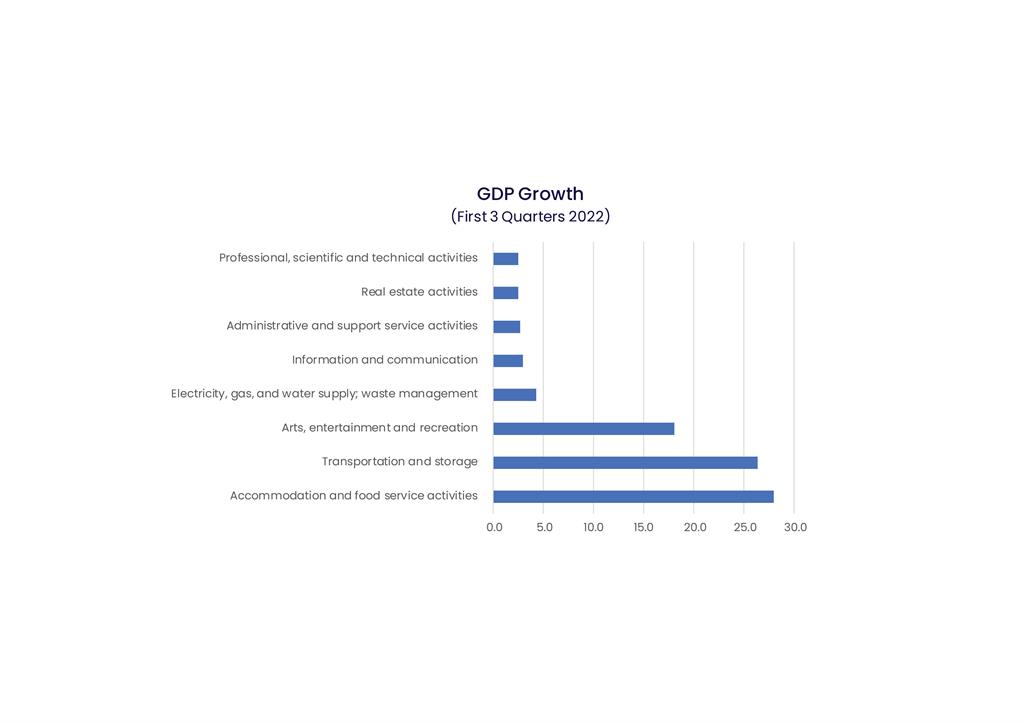 The economic output of the region before the 1950s oil discovery was reliant on nomadic farming, date palm cultivation, and various maritime activities like pearl diving. The subsequent surge in crude oil production caused an exponential growth that pushed forward numerous industries such as wholesale & retail trade, business services, and real estate - just to name a few.
Continuing with its impressive streak for 2022 thus far is none other than hospitality & F&B which have grown by 28%, becoming one of UAE's strongest drivers in GDP increase this year.
Dubai's GDP growth reached AED 307.5 billion during the first 3 quarters of 2022, reflecting an increase of 4.6% as compared to the same period in 2021.
A surge in Foreign Direct Investments into Dubai during the first half of 2022 has been observed, with a whopping 29% increase in new forms of investments.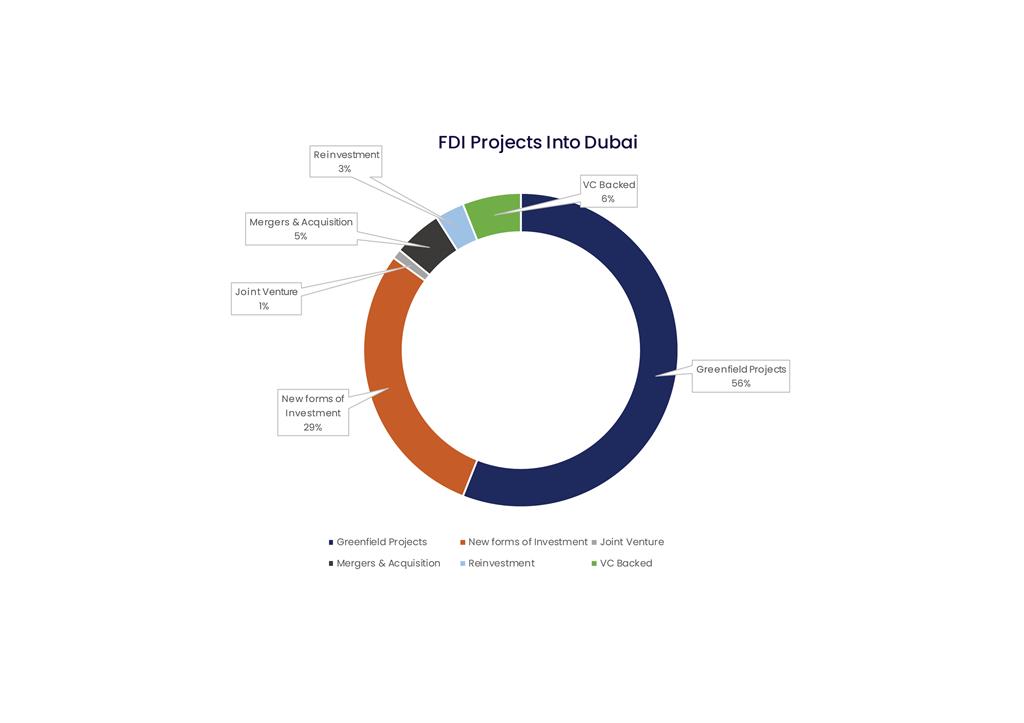 The highest FDI project was seen to originate from greenfield projects at 56%. Interestingly, trade sector exhibited the most inflow by 28%, followed closely behind by non-residential building construction and accommodation & F&B sectors, respectively. As for where these capital influxes are coming from - Britain tops it off as primary source with 48%, while USA comes close second at 27%. Projects sourced after U.S stood tallest again towering all others at 33%.
Dubai's economic growth and investment in essential infrastructure has propelled office demand to unprecedented heights. According Q1 2022 records, the city's office occupancy spiked at an impressive 81% - its highest mark over a 5-year period. Rental rates increased by as much as 35%.
Prominent firms from service & technology sectors were key drivers for this rise along with Financial Technology entities and Cryptocurrency companies.
Additionally, in Q1 of 2022, businesses and investments saw a significant boost - up 25% from the same period in 2021. This surge can be attributed to revised policies passed by local governments which have enabled innovative investment strategies.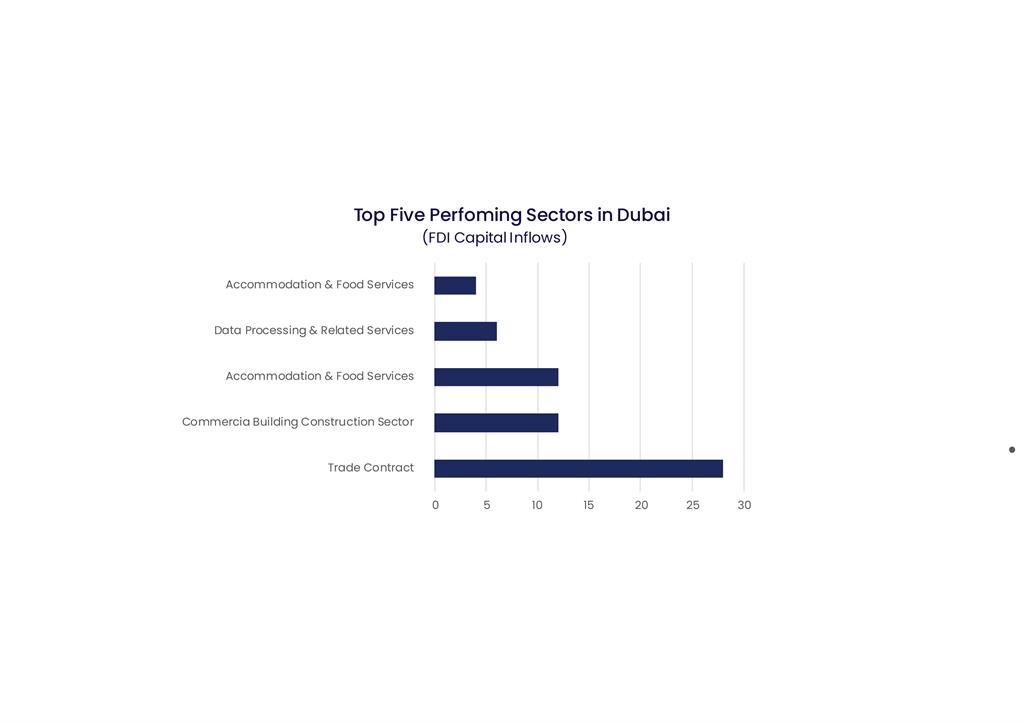 All signs point towards Dubai being an attractive destination for businesses looking for modern office spaces at competitive prices throughout 2023 and beyond – a boom that can be attributed directly to the city's growing economy and strategic positioning within the global market.
Dubai office rental prices have steadily been on the rise since 2022, exceeding those in London and New York, according to Cityscape. With average price per square-foot increasing quarter on quarter for most areas within Dubai, Downtown offices saw an especially high demand during Q4 of last year.
Notably services, consultations and technology sectors had some of the highest demands throughout all quarters; a trend which is expected to continue over the course of 2021-2022 given recent plans from the government aiming towards population growth objectives as outlined by 2040 - inevitably leading increased employment opportunities that will resultantly bolster office space demand even further.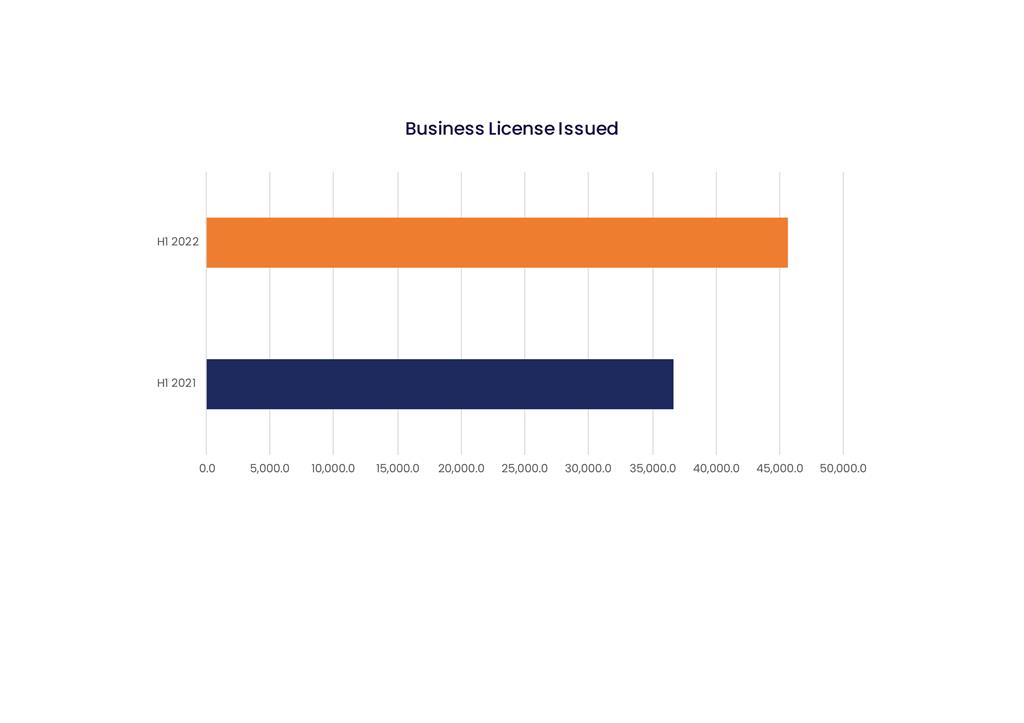 Grade A offices are highly sought-after as there's an increasing awareness for sustainable workspaces combined with the rise of flex desks and co-working facilities. It looks like investors can expect this boom to only escalate further throughout 2023 and beyond.
---
---