A multipurpose, gated sub-community development of Mohammed Bin Rashid (MBR) City and a popular area for renting luxury townhouses, villas, apartments, and residential plots. The elite residential community is an impressive integration of two distinct areas – the Park view side and the Golf view side – each of which embody their own unique character, providing residents with a sense of community and belonging.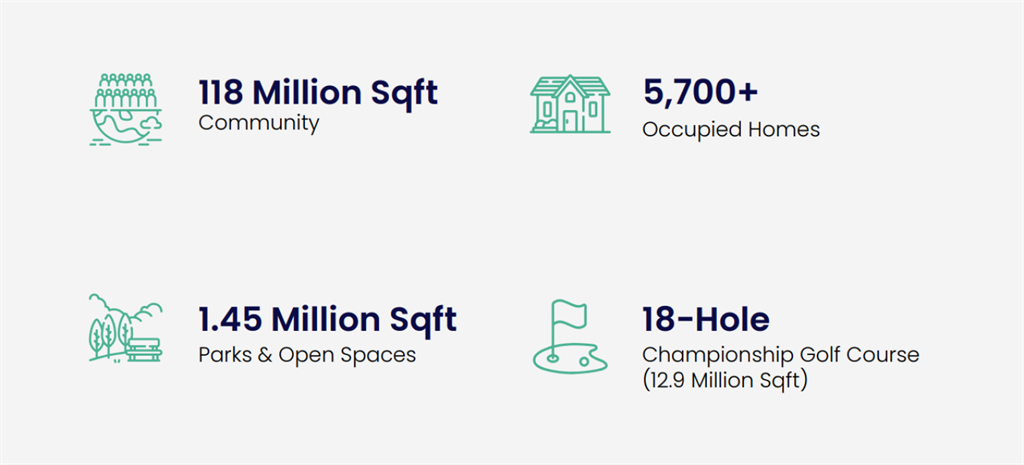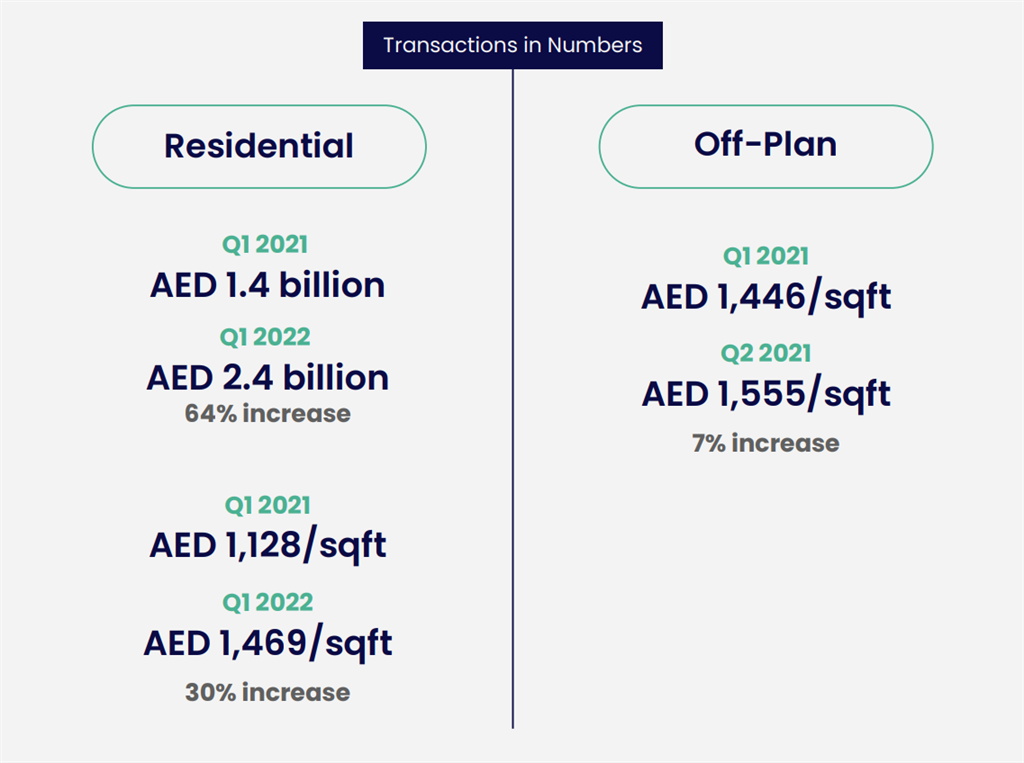 A city within the city, Dubai Hills Estate is built around an 18-hole championship golf course and houses one of the largest malls in Dubai. With an abundance of green spaces, elegant hotels, renowned hospitals, colorful playgrounds, and highly rated schools, Dubai Hills Estate lives up to its multi-purpose name.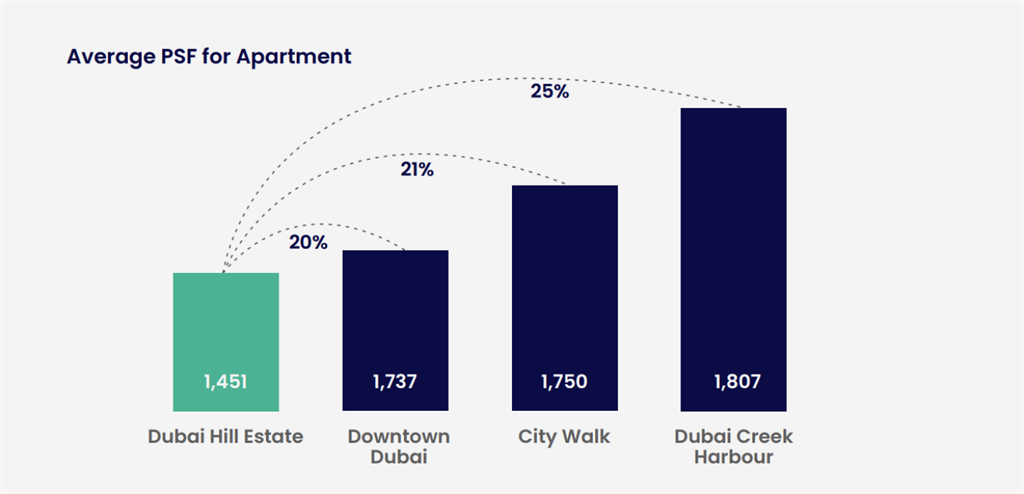 Upon completion, Dubai Hills Estate is proposed to house over 100,000 residents in 30 neighborhoods.
As Dubai's population continues to grow year by year since the 8.4% dip during the pandemic in 2020, the surge after that period has overwhelmingly surpassed the 3.5 million population mark. Population growth statistics predict the population will maintain the steady upsurge over the coming years as the government aims to achieve the 5.8 million mark by 2040.
Husni Al Bayari, Chairman & Founder of D&B Properties, said, "The Dubai Hills Estate community is an upscale residential development by Emaar Properties, which have produced a number of successful master developments around Dubai. The community offers a blend of residential buildings including villas, townhouses, and select apartments anchored by the golf course and parks. With the increasing number of projects reaching completion soon, the abundant high-value amenities, and the government-approved schooling within walking vicinity, Dubai Hills Estate is a high-yield investment for the coming years."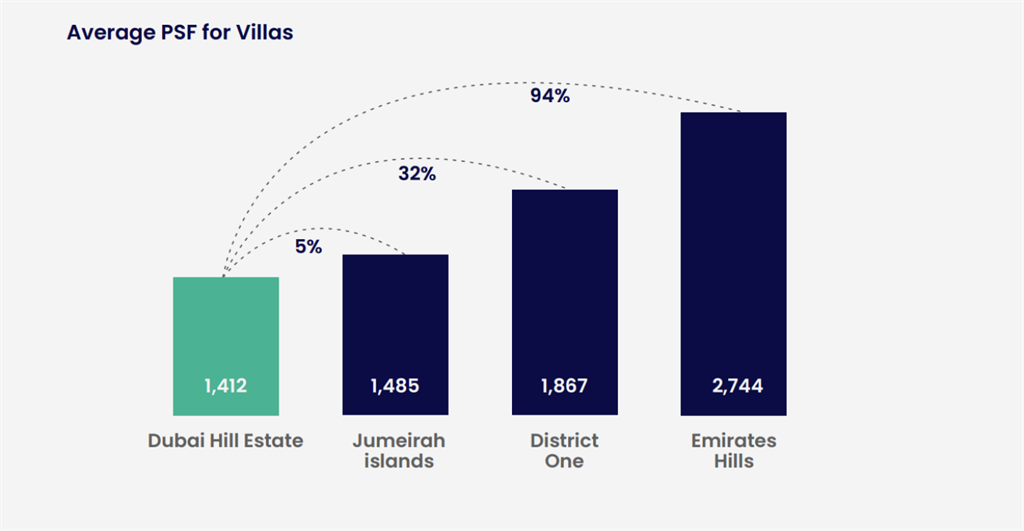 Adham Younis, Group CEO of D&B Properties, said, "Based on our data, the Q1 activity of Dubai Hills Estate community in 2022 has seen a 64% increase in real estate transactions, with over AED 2.4 billion, as compared to the Q1 of the previous year, which saw a total of AED 1.4 billion. We expect this rise to continue sustainably, which will in turn increase the prices of the properties and hence why it is the perfect time to invest in Dubai Hills Estate. It is also significant to note the increasing number of holiday homes and furnished apartments that are becoming widely available within the community. We expect this is due to the safe holiday homes regulation within the city. Investors and short-term renters should be aware that any holiday homes agency must be registered with the Department of Tourism and Commerce Marketing (DTCM) and the Department of Economic Development (DED)."
In this report we will present comprehensive data and market research on the supply, demand, and price rates surrounding real estate activity in Dubai Hills Estate to support the indication that 2022 is the prime time for investors to capitalize on DHE properties.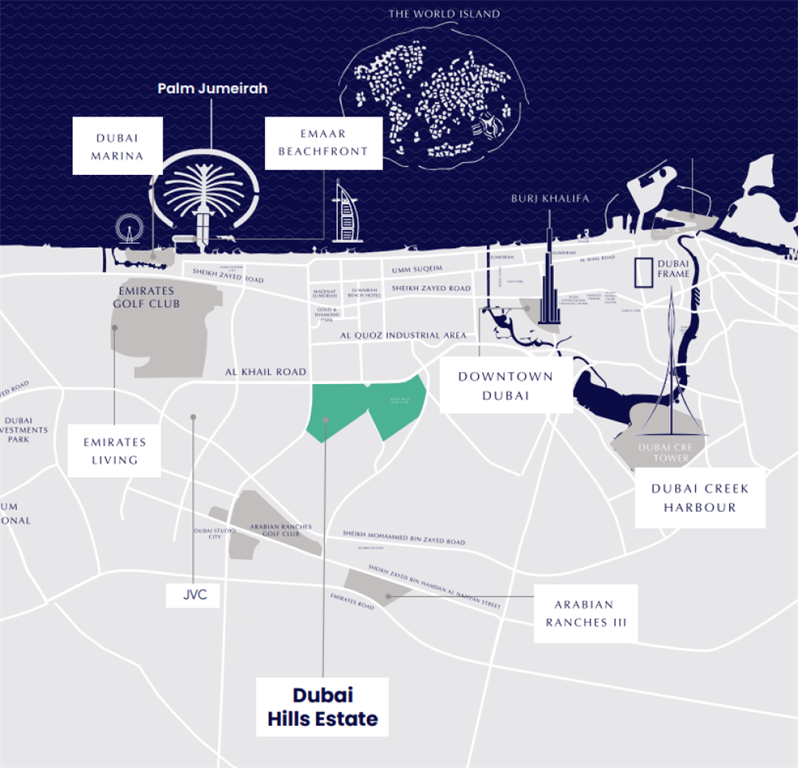 ---
---