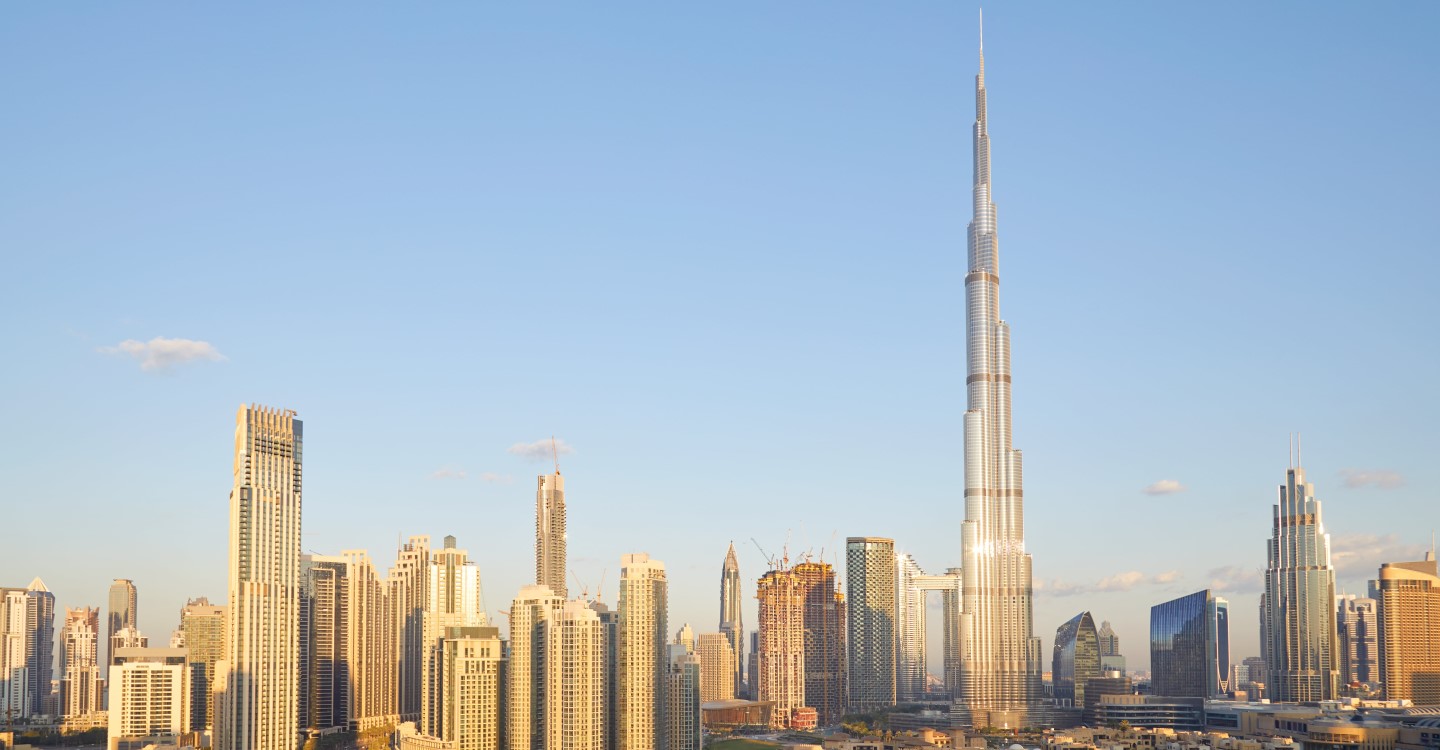 Dubai real estate market is experiencing a steady rise to the top, with 2021 alone recording a staggering 84,772 transactions worth AED 300 billion, according to the annual transaction report issued by the Dubai Land Department (DLD).
In comparison to 2020, Dubai has seen an increased 65 percent growth in the number of transactions, with a 71 percent increase in terms of value. The promising report indicates the slow and steady recovery of the real estate market from the pandemic's recurring impact since 2020. The success of Dubai's real estate market will serve as a key driver for the growth of various sectors and economic activities within the UAE.
A total of 52,415 investors concluded 72,207 new investments in 2021 worth AED148 billion representing a 73.7 percent growth in the number of investments, a 65.6 percent rise in the number of investors, and a 100 percent increase in the value of investments compared to 2020. Reflecting the sector's ability to achieve progress despite the current exceptional circumstances, the results further reinforce its leading regional and global position.
DLD's report revealed stats of women investing in property assets:
17,705 women
22,165 investments
Over AED38.4 billion
Commenting on the results, H.H. Sheikh Hamdan bin Mohammed bin Rashid Al Maktoum, Crown Prince of Dubai, said, "Dubai's robust infrastructure, flexible legislations that have kept pace with evolving market conditions, and its safe environment have all contributed to deepening investment confidence in its real estate sector. The rise in investments and the increasing interest shown by global investors in Dubai is testament to the effectiveness of the emirate's strategic economic initiatives that have sought to strengthen its leadership in various sectors and enhance its global rankings in development indicators." Sheikh Hamdan concludes.
Sultan Butti bin Mejren, Director-General of DLD, said, "Dubai's real estate sector has once again proven its resilience, attractiveness and ability to achieve sustainable growth even during the exceptional circumstances being witnessed globally. We will continue to develop legislations that will help regulate, encourage and manage investments in the real estate sector, in addition to enhancing knowledge of the real estate culture in the emirate."
Alec James Smith, Sales & Leasing Manager of D&B Properties,said, "Dubai property market began recovering in late 2020 from a Covid-19-induced slowdown, mainly due to the government's commendable leadership and management of the accelerated vaccination programme, but also influenced by incentives such as residency permits and visa opportunities, as well as low interest rates boosting mortgage transactions."
6,897 investors from the GCC registered 8,826 investments worth over AED16.88 billion.
Highest Number of Transactions per Community
The Dubai Marina area saw the highest number of transactions, with 7,968 transactions, followed by Business Bay (5,687), Al Thanyah Fifth (5,092), Al Barsha South Fourth (4,813), Hadaeq Sheikh Mohammed bin Rashid (4,352), Burj Khalifa (4,279), Wadi Al Safa 5 (3,536), Al Hebiah Fourth (3,261), Al Merkadh (3,150), and Palm Jumeirah (2,803).
Dubai Marina also saw the highest value of transactions with over AED28.6 billion, followed by Palm Jumeirah (AED26.6 billion).
The value of real estate brokers' commissions in Dubai's real estate market in 2021 exceeded AED 3 billion through 12,067 transactions.
Highest Number of Mortgages per Community
The highest number of real estate mortgages were also recorded in the Dubai Marina area (1,440), followed by Hadaeq Sheikh Mohammed bin Rashid (1,046), Al Thanyah Fifth (1,015), Burj Khalifa (922), Al Barsha South Fourth (875), Nad Al Sheba 3 (864), Al Yelayiss 2 (717), Al Thanyah Fourth (675), Me'aisem First (655), and Palm Jumeirah (618).
Palm Jumeirah and Dubai Marina topped the list of areas in terms of the value of mortgages with over AED10.39 billion and AED10 billion respectively.
---
---