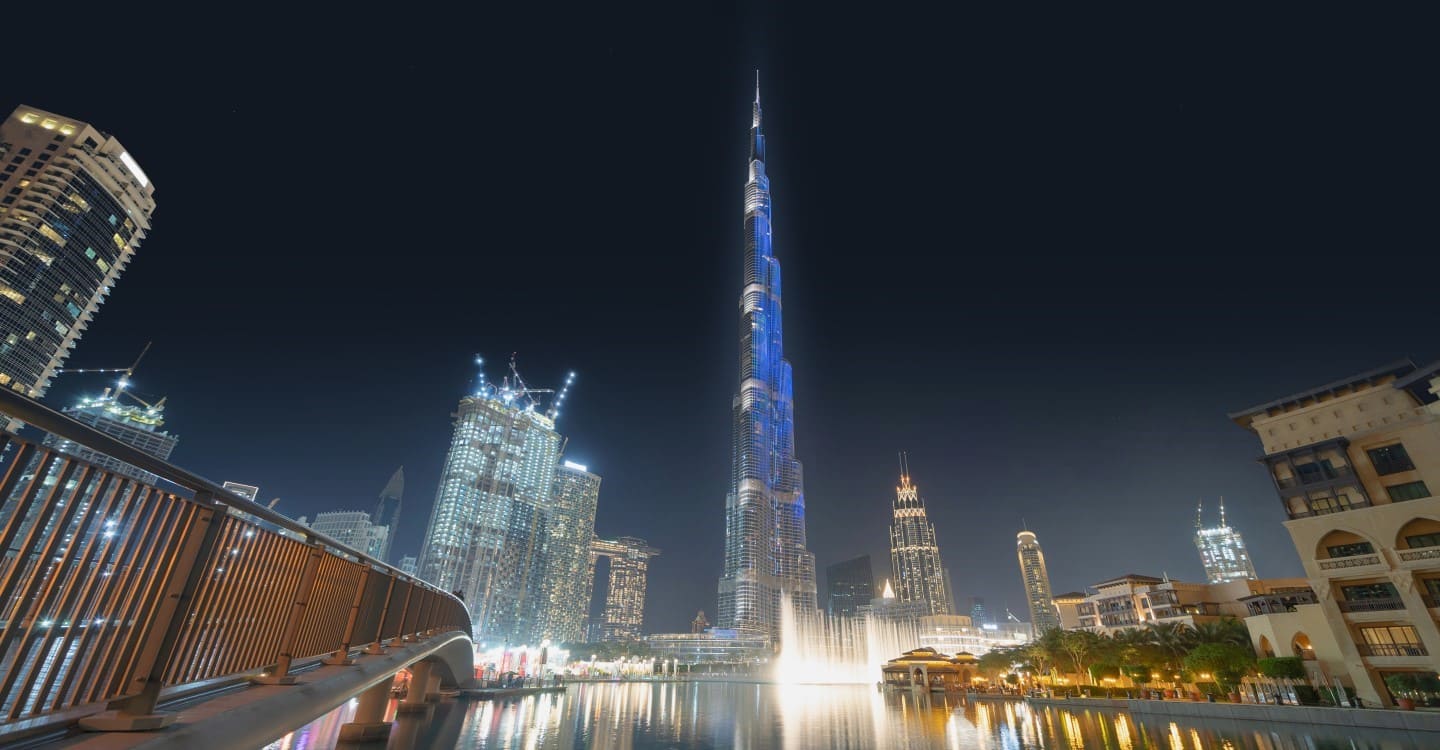 Renowned as a beacon of opulence and innovation on the global stage, Dubai's economic prowess continues to redefine standards in the realm of international economics. In an impressive display of resilience and progress, the emirate's Gross Domestic Product (GDP) for the first quarter of 2023 surged by 2.8% year-on-year, reaching a remarkable AED 111.3 billion, according to WAM, the official Emirates news agency.
This feat not only eclipsed average global growth rates for the same period but also served as a reaffirmation of Dubai's substantial economic momentum achieved in 2022, where a robust expansion of 4.4% was recorded.
Sheikh Hamdan's Perspective: An Enduring Legacy of Economic Strength
H.H. Sheikh Hamdan bin Mohammed bin Rashid Al Maktoum, the Crown Prince of Dubai and Chairman of the Dubai Executive Council, echoed the sentiment of Dubai's indomitable economic fundamentals. He underscored the emirate's consistent ability to carve innovative pathways for enterprise and creativity to flourish, attributing this remarkable achievement to the visionary leadership of His Highness Sheikh Mohammed bin Rashid Al Maktoum, Vice President, Prime Minister, and Ruler of Dubai.
Sheikh Hamdan further emphasized that Dubai's investment-friendly climate, robust infrastructure, and supportive business ecosystem position it ahead of even some of the world's leading economies.
Dubai's Economic Agenda D33: Propelling a New Era of Growth
The introduction of the Dubai Economic Agenda D33, a visionary initiative aimed at doubling the emirate's economy over the next decade and cementing its stature among the world's top three cities, serves as a strategic catalyst for this new era of growth and value creation.
The synergy between the public and private sectors, fortified by pioneering initiatives such as Dubai's state-of-the-art digital infrastructure and robust cybersecurity measures, plays an integral role in sustaining the city's economic momentum. This concerted effort paves the way for a thriving environment conducive to fostering growth and prosperity.
Dubai Outshines Global Peers: A Leading Light of Economic Expansion
Dubai's Q1 2023 growth not only outshone average global growth rates but also surpassed the performance of several highly developed nations. Data released by the Organisation for Economic Cooperation and Development (OECD) revealed that while OECD countries experienced a seasonally adjusted growth of 1.6%, the European Union and the United States achieved growth rates of 1.1% and 1.8% respectively.
Sectoral Contribution to Robust Growth: A Holistic Outlook
Diving deeper into the components that fueled this robust economic growth, it becomes evident that the transportation and storage sector emerged as the primary driving force, contributing a staggering 48% to the overall growth. The financial and insurance sector closely followed, making a notable 15% contribution, while the trade sector played a significant role with a 10% contribution.
These insights, as presented by the Dubai Data and Statistics Establishment of the Dubai Digital Authority, underscore the dynamic and interdependent nature of Dubai's multifaceted economy.
Helal Saeed Al Marri's Insights: A Multifaceted Approach to Growth
Helal Saeed Al Marri, Director General of Dubai's Department of Economy and Tourism, shed light on the accelerated momentum observed across various sectors. He highlighted the robust cross-industry collaboration, intertwined with strategic economic diversification, entrepreneurship, talent attraction, and investment promotion. This comprehensive approach solidifies Dubai's position as a global city of prominence, elevating its status as a prime destination for investment, residence, and business.
Trade Sector's Steadfastness: Unveiling 1.2% Growth
The report places a spotlight on the trade sector, unveiling a growth rate of 1.2% for the first quarter of 2023. This sector, which contributes a substantial 22.9% to the economy, played a crucial role in driving Dubai's growth trajectory. It serves as a testament to the resilience of Dubai's commercial landscape.
Transportation and Storage: Powering Dubai's 10.3% Growth
Among the sectors that propelled Dubai's economic surge, transportation and storage emerged as the true powerhouse, boasting an impressive growth rate of 10.3%. This sector's significant contribution of 48% to the overall growth underscores its pivotal role in sustaining Dubai's economic vigor.
Thriving Sectors: A Glimpse into Q1 2023 Growth
The Q1 2023 report offers a glimpse into sectors that thrived during this period. The accommodation and food services sector registered a commendable growth rate of 5.6%, while real estate activities exhibited a growth of 2.4%. Additionally, the financial sector, a cornerstone of Dubai's economic landscape, significantly contributed with a 3.2% growth.
Unwavering Commitment to Excellence
As Dubai forges ahead in shaping its economic landscape with unprecedented vision and dynamism, its commitment to excellence remains steadfast. With each milestone attained, Dubai further cements its global stature as an economic powerhouse, a testament to the visionary leadership and unwavering dedication propelling the emirate's unparalleled success.
---
---