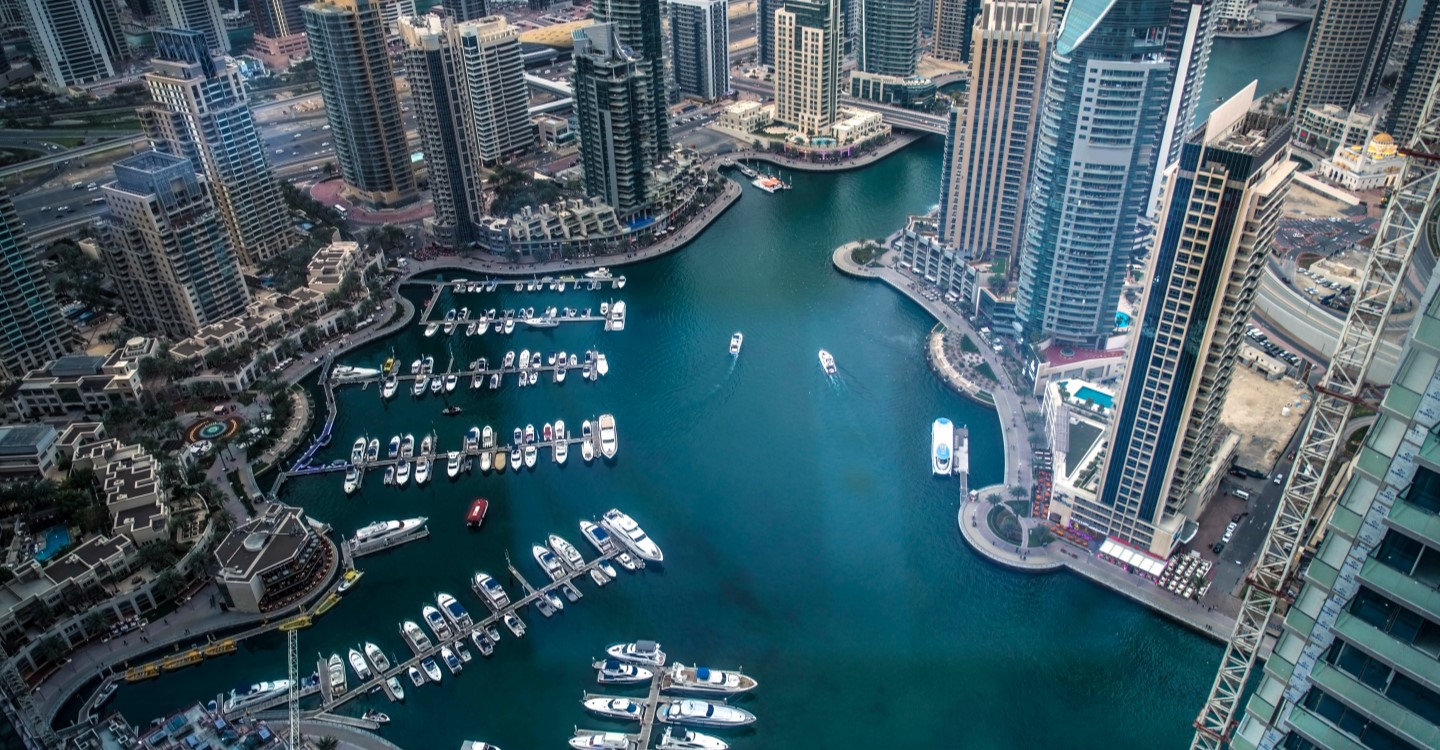 Dubai, the city of towering skyscrapers, luxurious shopping malls, and man-made islands, has just added another feather to its cap – it has been named the cleanest city in the world! Yes, you read that right. The city that is known for its lavish lifestyle and glamorous parties has now taken the crown for being the cleanest city on the planet for the third year in a row, according to the Global Power City Index (GPCI) issued by Japan's Mori Memorial Foundation.
So, get ready to explore the sparkling streets of Dubai, where cleanliness is next to godliness.
Not one to shy away from expressing his pride for the UAE, Sheikh Mohammed bin Rashid Al Maktoum, Vice President, Prime Minister and Ruler of Dubai, conveyed his delight on Twitter. He highlighted how cleanliness transcends hygiene, becoming a testament to the city's culture and faith. Additionally, the UAE Vice President emphasized the crucial role cleanliness, safety, stability, and prosperity play in enriching Dubai's overall quality of life.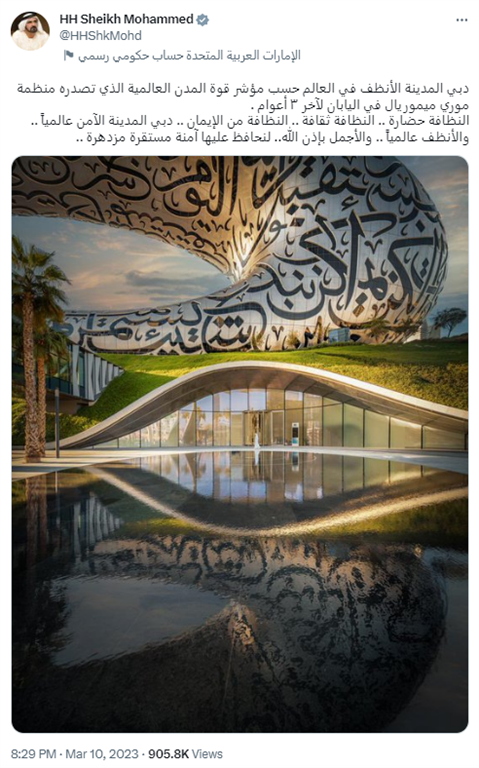 In the tweet, Sheikh Mohammed said: "Cleanliness is a cornerstone of civilization and culture, and it stems from faith. Proud that Dubai is not only the cleanest, but also the safest and most beautiful city in the world. Let's work together to keep it safe, stable, and prosperous."
The prestigious title was globally announced through the Global Power City Index, which measures and ranks the world's major cities based on their "magnetism" or ability to draw talent, capital, and global enterprises.
Using a comprehensive analysis of six core functions—Economy, Research and Development, Cultural Interaction, Livability, Environment, and Accessibility—the GPCI unveils the unique strengths, weaknesses, and challenges global cities face in an ever-evolving world.
Dubai has also been ranked as:
#1 Popular Global Destination in 2022 & 2023 by TripAdvisor Traveler's Choice Awards

#5 World's Best Cities in 2023 to Live, Work, Invest & Visit by Resonance Consultancy

#7 Safest City in the World 2023 by Numbeo

#2 Best City in the World for Expats in 2022 by InterNations

#11 in Global Power City Index 2022

#4 in Global Cultural Interaction Parameter 2022
---
---