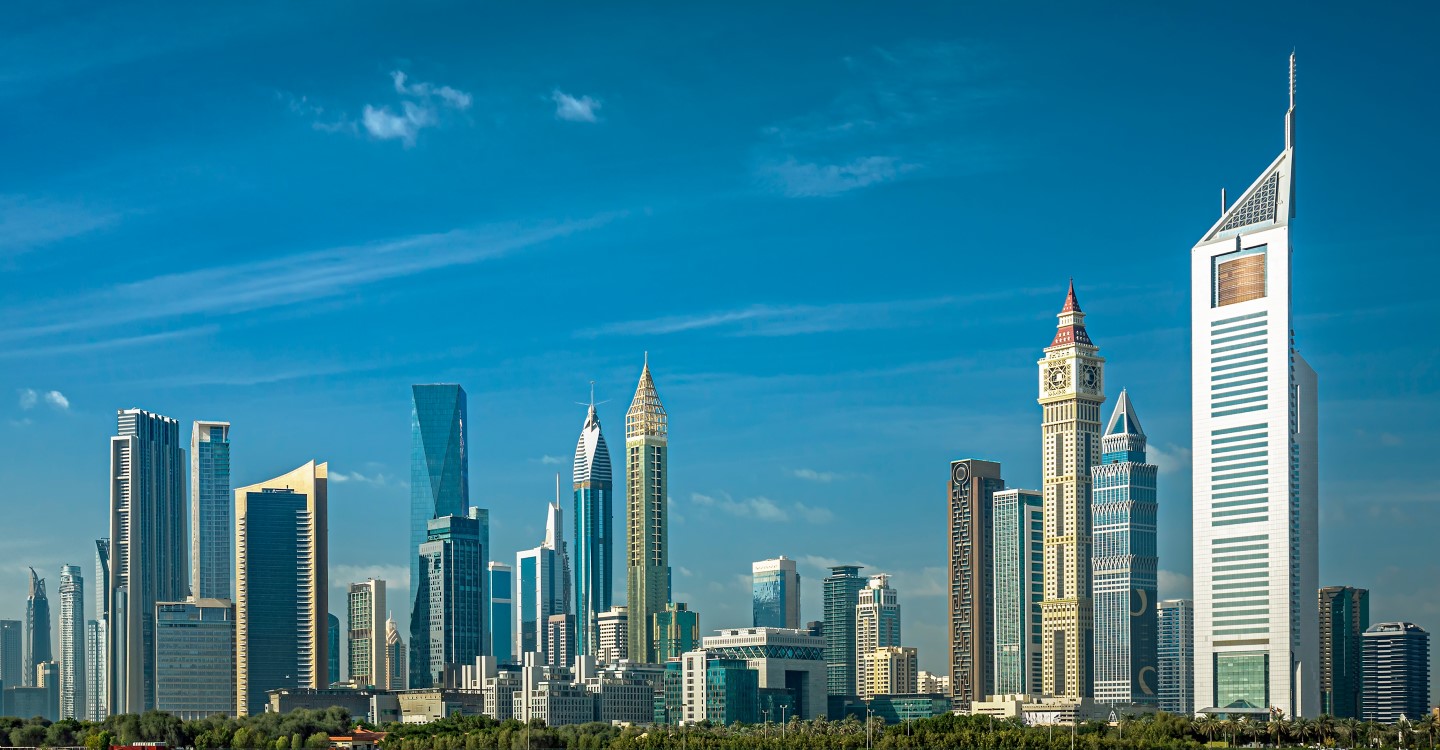 Dubai's real estate market has long been a hub of activity, attracting investors and buyers from around the world. The first half of 2023 has proven to be no exception, with impressive figures released by the Dubai Land Department (DLD). Let's delve into the numbers and explore the trends that shaped the H1 real estate transactions in Dubai this year.
Off-Plan & Ready Properties
61,021 Total Transactions
AED 179.41 Billion Total Worth
In terms of both off-plan and ready properties, a staggering total of 61,021 transactions were recorded during this period. These transactions amounted to an impressive AED 179.41 billion in total worth, reflecting the resilience and attractiveness of Dubai's real estate market.
Out of the total transactions, 47,888 units were sold across the emirate, along with 5,594 buildings and 7,539 plots. These numbers underline the diverse investment opportunities available to buyers and investors, ranging from residential apartments and villas to commercial spaces and land.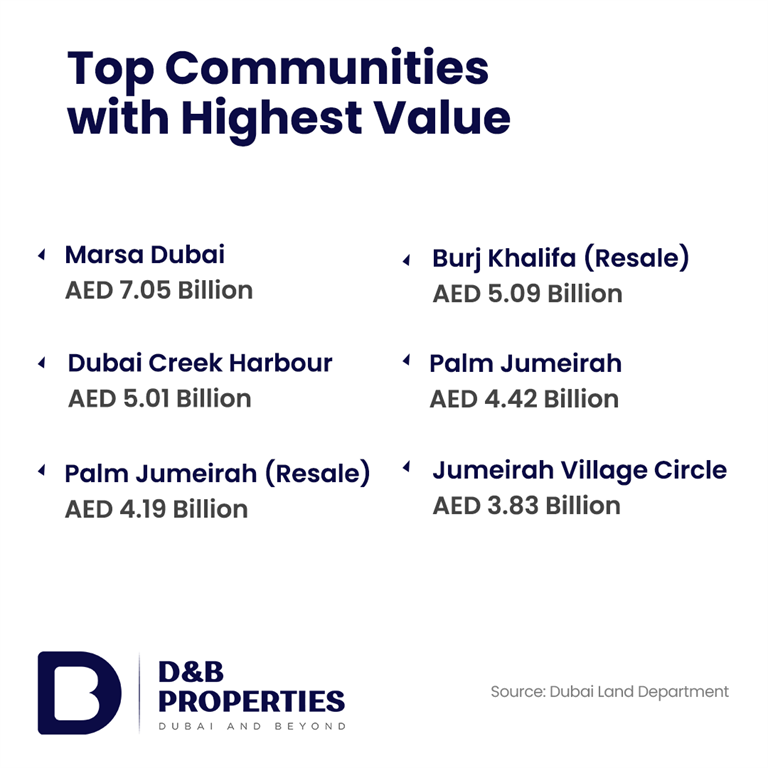 When it comes to the communities that witnessed the highest transaction values, Marsa Dubai emerged as the top performer, with transactions worth AED 7.05 billion. This vibrant coastal community has been a popular choice among buyers, offering a mix of residential, commercial, and recreational options.
The iconic Burj Khalifa, a global symbol of luxury living, secured the second spot in terms of transaction value. With AED 5.09 billion worth of resale transactions, it continues to attract high-end buyers seeking unparalleled luxury and breathtaking views.
Dubai Creek Harbour, a burgeoning waterfront community, claimed the third position with transactions worth AED 5.01 billion. Known for its stunning views, innovative architectural designs, and world-class amenities, this community has become a sought-after destination for residents and investors alike.
The Palm Jumeirah, a man-made island paradise, captured the fourth and fifth spots in transaction values. With AED 4.42 billion in new project transactions and AED 4.19 billion in resale transactions respectively, it remains a premier address synonymous with opulence and exclusivity.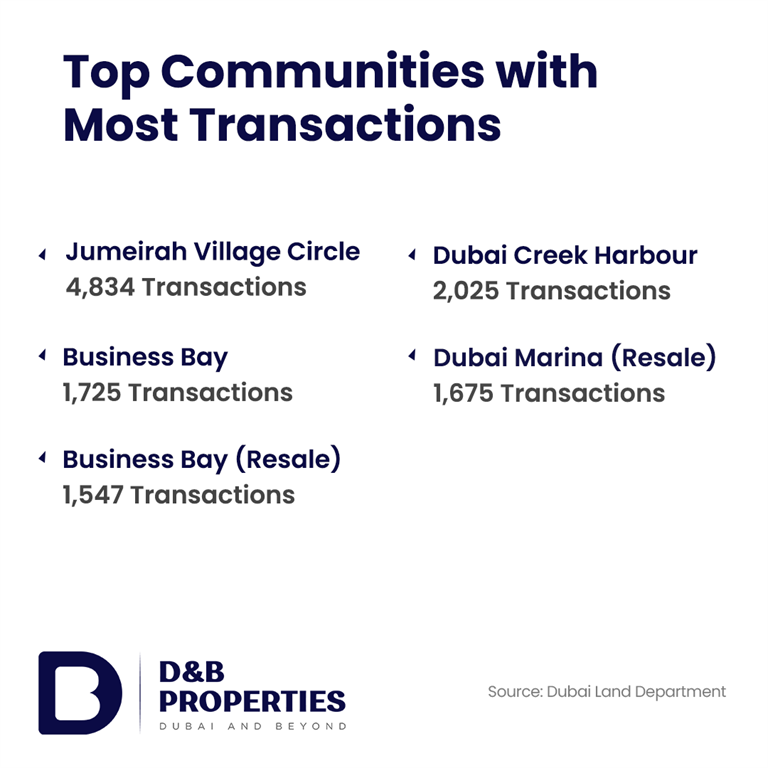 Jumeirah Village Circle (JVC), known for its family-friendly atmosphere and affordable properties, topped the list of communities with the most transactions. It recorded an impressive 4,834 transactions worth AED 3.83 billion, demonstrating the increasing popularity of this community among buyers looking for a balanced lifestyle.
Dubai Creek Harbour secured the second position with 2,025 transactions, highlighting its growing prominence as a sought-after residential and leisure destination. Business Bay, an iconic commercial and residential district, followed closely with 1,725 transactions, showcasing its appeal to both businesses and residents.
In terms of resale transactions, Dubai Marina took the lead with 1,675 transactions, attracting buyers who seek a vibrant waterfront lifestyle and a plethora of entertainment options. Business Bay also performed well in the resale segment, with 1,547 transactions, reinforcing its status as a thriving business and residential hub.
The robust performance of these communities and the impressive figures recorded in H1 2023 indicate the continued confidence and resilience of Dubai's real estate market. The city's strategic location, world-class infrastructure, and visionary development projects continue to position it as a global investment destination.
As Dubai remains committed to enhancing its business-friendly environment and ensuring sustainable growth, the real estate sector is expected to maintain its upward trajectory. With a wide range of properties available, from affordable homes to ultra-luxurious residences, Dubai continues to cater to the diverse needs and aspirations of investors, residents, and visitors alike.
---
---