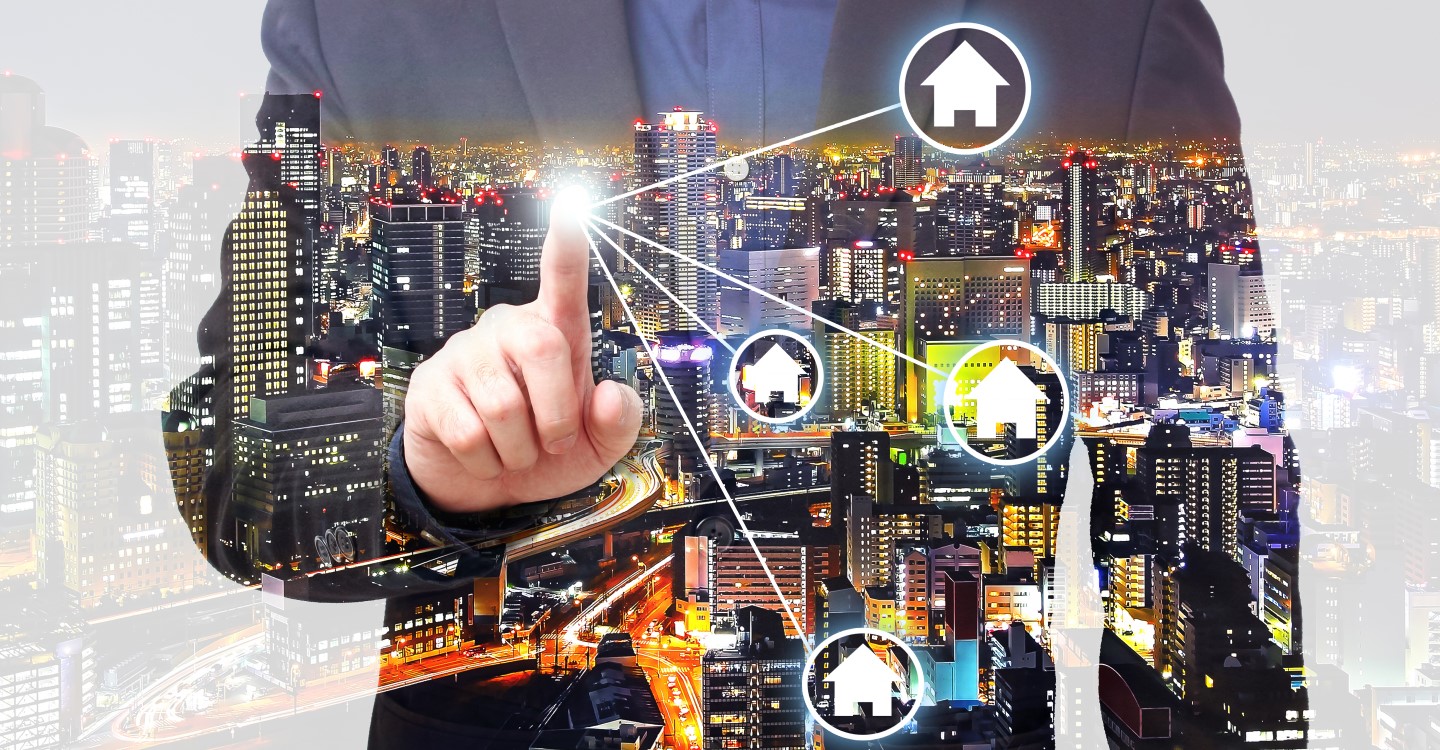 As Dubai undergoes an era of digital transformation, the real estate sector is evolving with it. From e-commerce to smart transportation, digitalization has had a profound impact on every sector of life in Dubai. The city's property landscape is becoming more transparent and efficient as a result of increased use of digital tools and processes. Transactions are now being completed faster than ever before, and investors can have greater trust in the market thanks to improved data accuracy and access.
In fact, it was only in May 2002 that the UAE legislated foreign ownership in designated areas in Dubai, with the other emirates soon following suit. Prior to 2002, only UAE and GCC nationals were permitted to
purchase property in Dubai
.
Dubai: Top Global Transparency Improver
UAE: Top 50 Real Estate Developers in MENA 2021 (Emaar Ranked #1)
The UAE has been leading the real estate industry in the Middle East region. According to the JLL Global Real Estate Transparency Index 2022, Dubai was ranked as the top global transparency improver due to the Emirates efforts at digitalization and enhanced data availability. In addition, UAE ranked 1st in 'Top 50 Real Estate Developers in MENA 2021' in a list unveiled by Forbes Middle East, with Emaar Properties topping the chart.
Easing Processes with Self Transaction Applications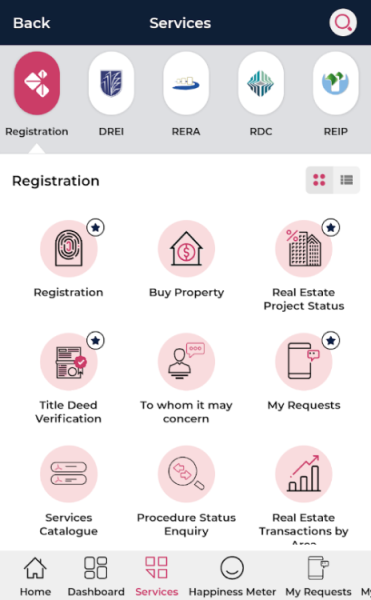 Purchasing a ready-made property used to be quite a process, often taking up to eight weeks. However, since digitalization has revolutionized the real estate sector and automation has entered the scene, that time frame has decreased significantly and the ease of efficiency has increased. Not only that, but digitalization also greatly reduces the chances of human error. So, what do we mean by digitalization?
In 2018, the Dubai Land Department (DLD) introduced the Dubai REST (Real Estate Self Transaction) application, which revolutionized real estate transactions by making them entirely virtual. With this application, buyers can complete a purchase from anywhere in the world without ever setting foot in Dubai. The launch of this app was part of the 10X Initiative devised by the government with the goal of bringing about exponential change rather than simply incremental innovation within all aspects of society. This aim is what sets Dubai 10 years ahead of other leading global cities.
Transactional Transparency in a Digital World
With the introduction of the Dubai REST application, DLD has made real estate services and e-payments available at the touch of a button. Not only does the app offer a digital directory for brokers and valuation companies, but it also provides real-time updates about projects, including detailed percentages of competition as well as images.
DLD's transparency further amplified since it started publishing real estate transactions on an open forum, declaring Dubai as the most transparent market in the MENA region by JLL's Global Real Estate Transparency Index 2022. This progress, along with the ease of legislations regarding foreign purchase of property, has made Dubai more appealing to investors.
Digital records have also made it easier to prevent fraudulent transactions as it is easier to verify buyer identities and run Anti-Money Laundering (AML) checks. In addition, real estate transactions previously required numerous rounds of paperwork, which increased the risk of unauthorized usage. Today, the layer of security has greatly strengthened with the implementation of encryption and blockchain technology.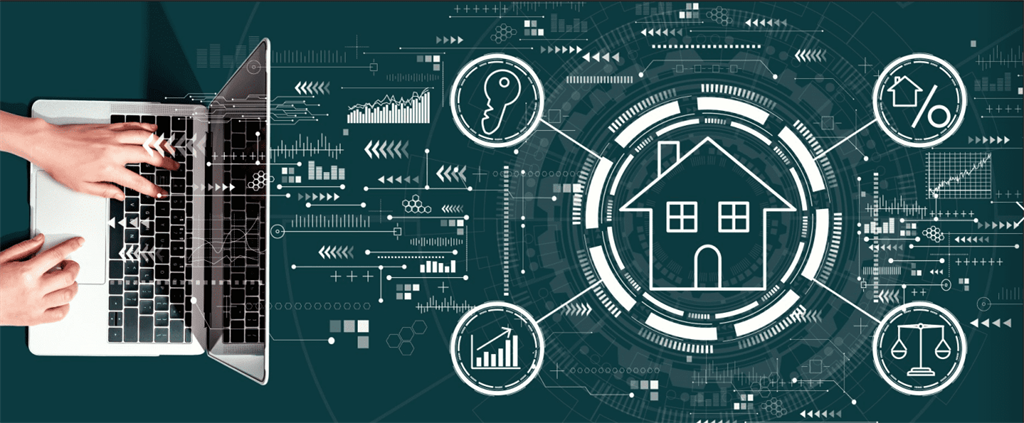 Moreover, digitization allows the government to keep track of all documents ensuring no foul play is involved whereas previously the seller could sign with another buyer at a higher price while the signed paperwork had not been filed with the Dubai Land Department.
According to Deloitte's Middle East Real Estate Predictions 2022, real estate companies who utilize Artificial Intelligence and Machine Learning can expect a economic transformation in the data analysis process. Searching for properties has been made much easier with modern technology; buyers no longer have to look through magazines or billboards. Some leading examples of this change would be Property Finder, Bayut, and Dubizzle, which also allow buyers to see the trends in the current asking prices in the market, ultimately allowing them to make more informed decisions.
Though the real estate sales process has become entirely digital, renting remains a bit more traditional. In the past, tenants had to give their landlords post-dated checks as security. It wasn't until July 2022 that Dubai Land Department and EmiratesNBD Bank announced a partnership that would allow payments to be digitized using the Central Bank of UAE's Direct Debit System. With this system, tenants can make online payments rather than having to sign multiple post-dated checks.
While this development demonstrates advancement in the leasing sector, there is still room to grow. For instance, the Dubai REST app provides end-to-end services in regards to the sale of properties, while the same cannot be said for leasing. However, it is important to keep in mind that with recent developments in rental transactions, it is likely only a matter of time before digitization streamlines the leasing process as well.
Digital technology has been integral in attracting investors to the real estate market in Dubai. First, cryptocurrency was accepted as a form of payment for purchasing property. Second, due to government policies regulating the digital market-when the announcement was made that the metaverse would be put into a legal framework (as per Arabian Business May 2022). Digital real estate has gained traction in Dubai as it strives to become an investment destination for investors.
To sum up, even though the real estate market was one of the last fields to adopt technology, Dubai's progress in innovating and digitizing is amazing. This changeover also works with the vision of a 2022 paperless world set forth by CM Today (April, 2022). Furthermore, digitalization has had a massive impact on improving customer experience and simplifying business proceedings; two big reasons more investors are interested in Dubai.
---
---