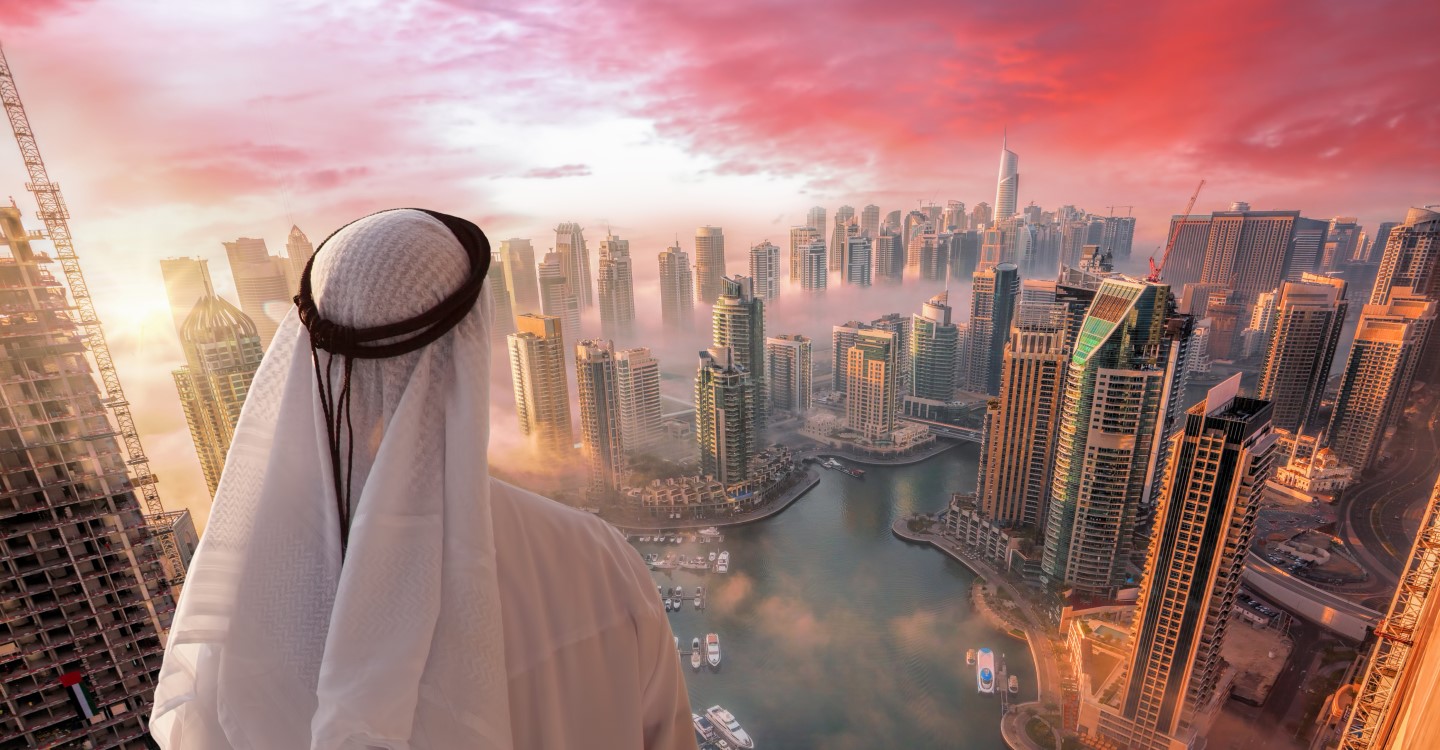 If you're one of the world's wealthiest individuals, where do you go to invest your money? For many, the answer is Dubai. In recent years, the city has become a popular destination for High-Net-Worth Individuals (HNWIs) looking to invest their money and build their future. The city's tax-free status, abundance of luxury real estate, and flourishing lifestyle options make it an attractive choice for the wealthy.
US $530 billion (AED 2 Trillion) Total Wealth in Dubai

#29 Richest City in World

12 Billionaires
Dubai has seen a large influx of HNWIs due mainly to the introduction of competitive laws, investment opportunities, and attractive funding incentives into the country. According to the Henley Global Report July 2022, over 4,000 additional millionaires are anticipated to move to the UAE this year, ranking it as the top destination for millionaires and documenting one of the greatest inflows ever recorded to the country. According to a report by New World Wealth, Dubai was the fifth most popular destination for millionaire migration in 2018 with 2,000 millionaires moving to the city, approximately 1,000 in 2017, and 800 in 2016.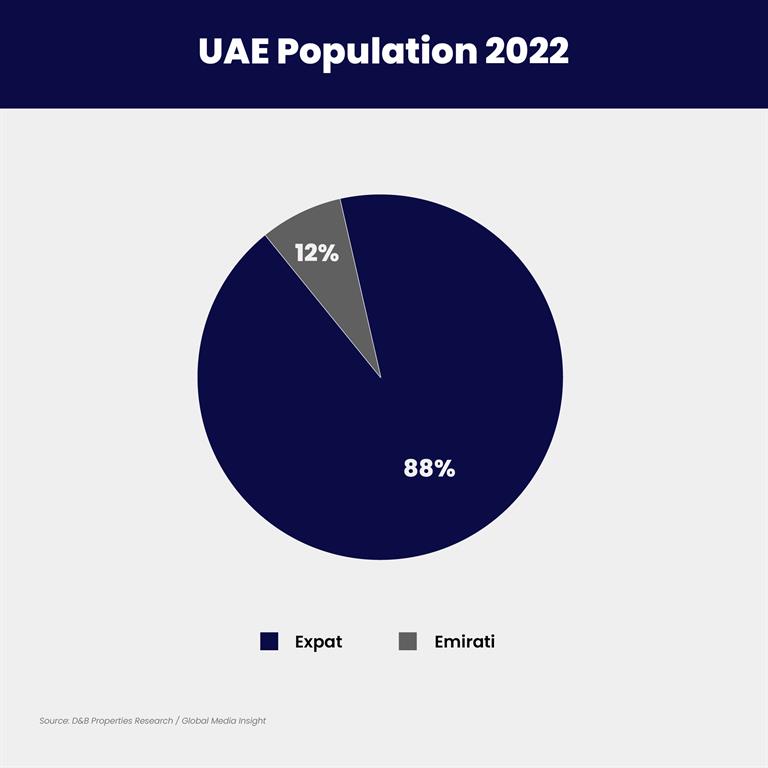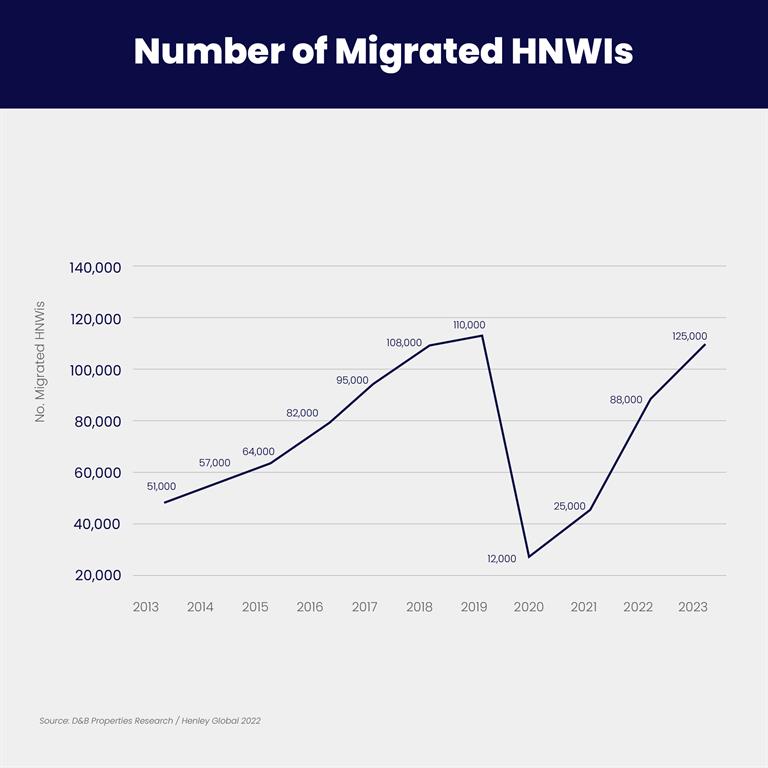 The New World Wealth Report in 2021 also stated the total wealth held in Dubai amounts to some US $530 billion (AED 2 trillion). Dubai is ranked the wealthiest city in the Middle East & Africa (MENA) region and the 29th wealthiest city in the world. It is also home to over 54,000 HNWIs as well as 165 centi-millionaires and 12 billionaires. HNWIs contribute further to the economy of the country, with Dubai being a well-established and attractive multicultural hub. As a result, Dubai has seen an increase in opportunities competing on a global level as HNWIs migrations have picked-up after the pandemic.
According to the Gallup Law & Order Report 2021, Dubai is currently renowned as a global business hub with a high-income economy and a reputation for being a safe oasis. It also scores highly among nations that provide an affordable standard of living, coming in at number 23 on ECA International's Cost of Living Index (2022).
UAE Surpassing International Milestones
Even though the UAE has surpassed Australia as the top country for inflows of HNWIs, it is vital to remember that Australia has held the top spot for more than 20 years. Australia has continuously been scored highly because of its urban policies, which support national economic development. Therefore, the UAE will have solid foundations to sustain its ranking in the near future with an informed leadership, clear strategies, and masterplan visions until 2040.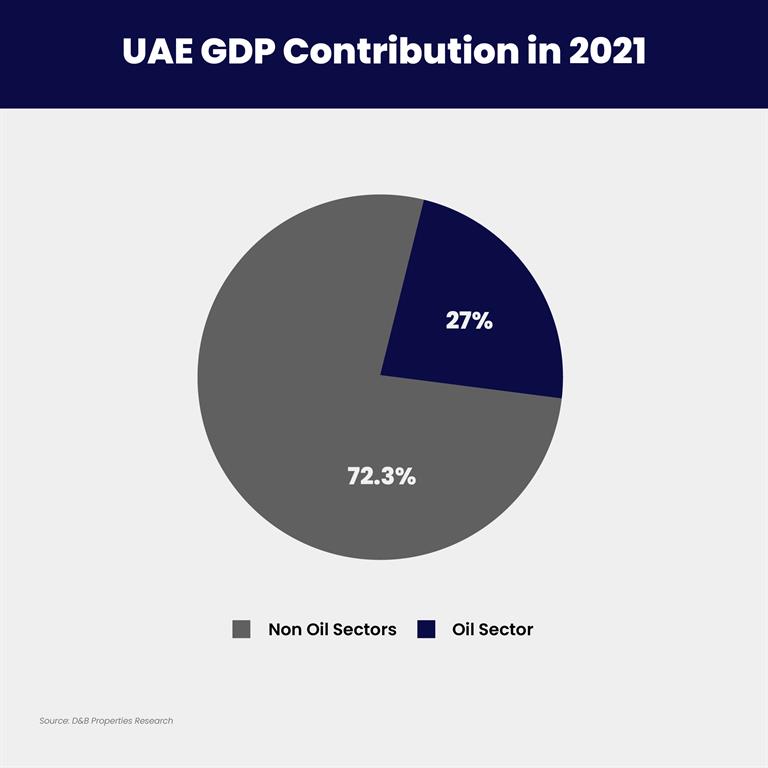 Although the UAE's economy was dependent on the oil and gas sector during the early stages of the country's development, this reliance has dramatically decreased over the past several years. The official Emirates news agency WAM (2022) has reported the non-oil sector contributed to 72.3% of GDP in 2021, an increase from 71.3% in the previous year, and the International Trade Administration stated in January 2022 that the oil and gas sector accounts for almost 30% of the nation's GDP.
Due to the current supply of luxury residences falling short of demand, the surge of HNWIs had also increased demand for commodities like them. The Palm Jumeirah is a prime example, where there is a severe lack of opulent villas despite market sales prices setting new records. Since the fourth quarter of 2021, Palm Jumeirah property prices have risen by an average of 5% since the first quarter of the previous year.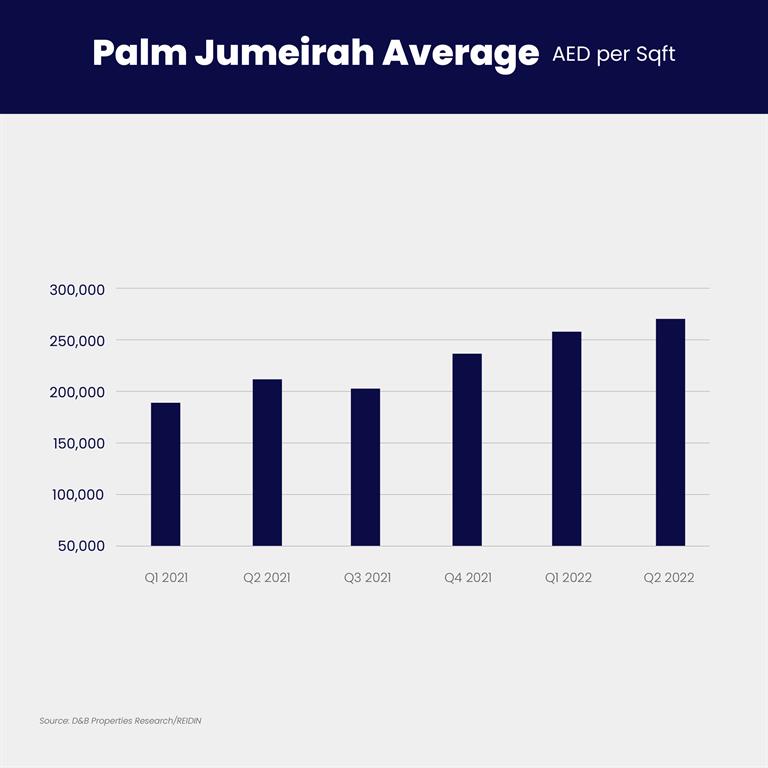 Rising Living & Interest Rates
It is wise to keep in mind, though, that a sudden growth in the number of HNWIs in a nation could potentially result in a rise in the cost of living, which, if improperly managed and monitored, could result in income inequality and social unrest. According to the Henley Global Report, the USA is an example of income inequality and inefficient policies that have led to rising crime rates, increased emigration, and unequal income levels across different states (July, 2022). Dubai and the United Arab Emirates are at the front edge of AI technology, which has greatly supported the nation improve its security and fight crime. Together with enlightened government policies and legislations, the UAE ranks lower in terms of crime and higher when it comes to safety as compared to Australia and USA as seen in the graph below.
As the number of HNWIs in the nation rises, it is also likely that demand for certain consumer goods, particularly luxury items, will rise. This will result in higher interest rates for products like real estate. The CBRE Q122 Report shows that the average price in Dubai increased 11.3% in the first quarter of 2022. During this time, average villa prices increased by 20.1%, and average apartment prices increased by 10.0%. It was hypothesized that the growth was primarily due to concurrently rising citywide migration.
There is an abundance of data to suggest that nations with high per capita incomes charge more for trade products. However, it is also crucial to remember that the UAE government, along with the Ministry of Economy, has consistently set price caps for basic necessities in an effort to restrain inflation and protect residents, a Gulf Business article (April 2022) has informed.
HNWI inflows typically spur a rise in investments and enable robust economic growth in the nation, resulting in high GDP. The UAE coming in first place will aid in luring in further foreign investors. Increased investments translate into more opportunities, including the development of jobs and investment platforms across many industries, as well as the introduction of new cutting-edge knowledge and technology.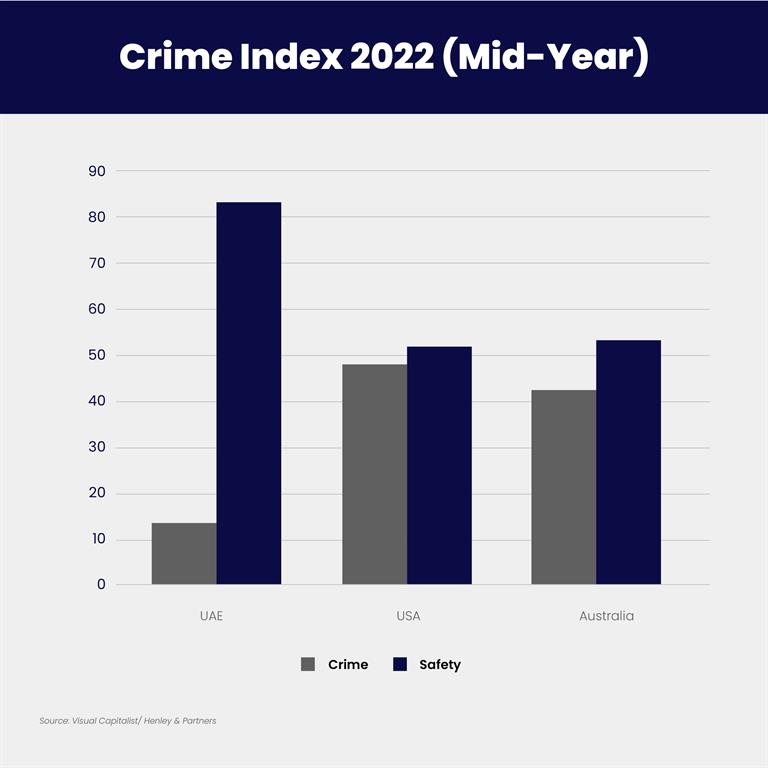 Long-Term Opportunities
Dubai has further encouraged the investment motivation by creating the Golden Visa opportunity. Now, investors who make one or more off-plan property investments totaling AED 2 million will qualify for a 10-year Golden Visa. According to the law, investors may also apply for a bank loan of AED 2 million to use for off-plan properties. The Golden Visa can also help family members since it makes it simple for the holder to grant them residence permits. Since the age of children who may be sponsored by their family has been raised from 18 to 25, the Golden Visa will allow more families to stay together and attracts new talent to settle and operate long-term businesses in Dubai.
Finally, Dubai's capacity to quickly adapt and change allows it to compete on a global scale. The most recent example is the Sunday-Thursday to Monday-Friday switch as the new work week. This brings the UAE in line with the rest of the globe and establishes the nation as a significant regional economic hub (Bloomberg December 2021). Another illustration is the implementation of the federal Commercial Companies Law, which, according to the UAE Information & Service page, will take effect in 2022 and will permit 100% ownership of specific firms.
A safe business environment and great experiences are available in Dubai and the UAE, a multicultural center. HNWIs are therefore highly attracted to the nation because of the favorable regulations and investment prospects. The UAE taking the top spot for most inflows in 2022 only serves to highlight how much the nation's economy and reputation have improved thanks to forward-thinking government plans and new, flexible laws that have encouraged expats to choose Dubai as their new residence and investment location. As the policies continue to improve its position and capabilities in the near future, we are likely to see this trend continue.
---
---