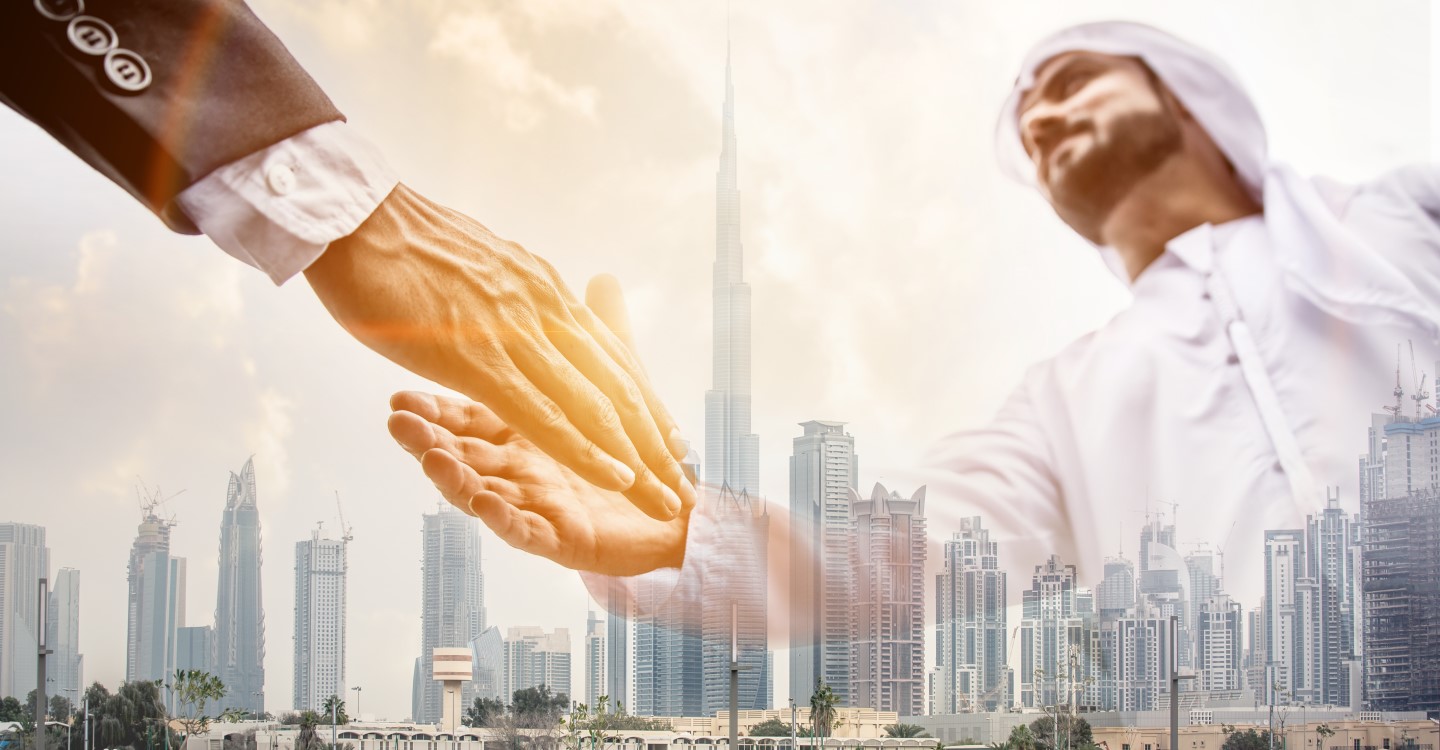 Dubai, renowned for its luxurious lifestyle and iconic skyline, is not only a playground for the affluent but also a thriving hub for property investors. Beyond the glitz and glamour, Dubai offers a stable and robust economy that makes it an attractive destination for investors looking to capitalize on the real estate market.
The metropolis is not only a global business hub but also a significant player in the real estate industry, with a wealth of investment opportunities.
So, why exactly is Dubai a safe haven for property investors?
1. Stable Economic Environment
One of the primary factors that make Dubai a haven for property investors is its stable economic environment. The city operates on an open-market economy that has demonstrated consistent growth across various industries. This economic stability creates a favorable climate for property investments as it provides a solid foundation for long-term returns.
Dubai's success story can be attributed to its diversification efforts and forward-thinking economic policies. While historically reliant on oil revenues, the UAE government has actively sought to reduce its dependence on oil by diversifying its economy. This diversification strategy has resulted in the growth of sectors such as finance, real estate, tourism, hospitality, and logistics, and is one of the major reasons to invest in Dubai.
The United Arab Emirates' GDP has experienced steady growth over the years, positioning Dubai as a thriving business and investment destination. The UAE's GDP reached $421.14 billion in 2020, showcasing its economic resilience even amidst global challenges. This sustained economic growth has fuelled the demand for quality
real estate in Dubai
, attracting local and international investors alike.
The city's tourism industry plays a crucial role in ensuring a stable source of revenue. Dubai has established itself as a premier global tourist destination, with its iconic landmarks, luxury hotels, world-class shopping malls, and vibrant cultural scene. The city attracts millions of visitors each year, contributing significantly to its economy and providing a steady demand for accommodations. This consistent influx of tourists ensures a robust rental market, making
property investments in Dubai
an attractive proposition for investors.
2. Investor-Friendly Government Policies
Dubai has emerged as a prime destination for property investors, thanks to its government's commitment to establishing an investor-friendly environment. Through a series of policies and initiatives, the city has streamlined the investment process, promoted transparency, and encouraged foreign direct investment in real estate.
Dubai's open-door policy for foreign investors has simplified the investment landscape, enabling them to navigate the local real estate market with ease. In a ground-breaking move, the government has allowed foreigners to own land in specific designated areas, offering a higher level of security and control, which enhances the appeal of property investments. Bureaucratic procedures have been streamlined, with the introduction of digital platforms that facilitate online transactions, reducing paperwork and saving time for investors.
Transparency has been a key focus, demonstrated by the comprehensive and reliable property registration system operated by the Dubai Land Department. This system provides accurate information on property ownership, legal status, and transaction history, instilling confidence in investors and enabling them to make informed decisions.
To attract foreign investment, Dubai has established free zones and economic clusters that offer attractive incentives and benefits. Examples include the Dubai International Financial Centre (DIFC), which provides tax exemptions, 100% foreign ownership, and simplified regulatory frameworks. These incentives not only facilitate property investment but also encourage the establishment of businesses, further driving demand for commercial properties.
The government's commitment to maintaining investor-friendly policies is evident through ongoing efforts to adapt to market dynamics and address emerging investor needs. Regular consultations with stakeholders, including investors and industry experts, ensure that policies remain responsive to market demands and provide the necessary support for property investors.
3. Strategic Location and Tax Incentives
Dubai's strategic location and tax incentives play a significant role in establishing it as a haven for property investors. Positioned at the crossroads of the Middle East, Africa, and Asia, Dubai offers unparalleled access to key global markets, making it an attractive investment destination. As a hub connecting three continents, the city acts as a natural gateway for trade and investment. Its well-developed infrastructure, including world-class airports, seaports, and a modern transportation network, enables seamless connectivity with major international business hubs. This strategic position positions Dubai as an ideal base for investors looking to tap into the diverse and lucrative markets of the Middle East, Africa, and Asia.
Moreover, Dubai's government has proactively leveraged its strategic location by establishing free zones and economic clusters that offer tax incentives and other benefits. The Dubai International Financial Centre (DIFC) is a prime example of such an initiative. This financial free zone offers a wide range of tax advantages, including exemption from corporate and personal income taxes, capital gains taxes, and withholding taxes. These tax incentives provide a cost-effective solution for businesses and investors, allowing them to maximize their returns and retain a larger portion of their profits.
In addition to tax benefits, the government also provides visa assistance for investors and businesses operating in the free zones. This support simplifies the process of obtaining visas and work permits, reducing administrative burdens, and facilitating the smooth operation of businesses. The availability of visa assistance enables investors to establish a physical presence in Dubai, contributing to the growth of the real estate market and creating a strong demand for properties.
Dubai's tax incentives and strategic location have attracted a diverse range of businesses, including multinational corporations, startups, and entrepreneurs. This influx of businesses and professionals has generated a significant demand for commercial properties, such as office spaces and retail outlets. As a result, property investors in Dubai can benefit from a robust rental market and the potential for capital appreciation in the commercial real estate sector.
4. Diverse Property Market
Dubai's property market is renowned for its diversity, offering a wide range of investment opportunities to suit different investor preferences. The luxury segment stands out with opulent residential developments in prime locations like Palm Jumeirah and Downtown Dubai, attracting high-net-worth individuals seeking prestige and potential appreciation. On the other end, affordable housing options in developments such as Dubai South and Dubai Land cater to budget-conscious investors while contributing to the city's social and economic development. Serviced apartments have gained popularity due to increased business travel and tourism, offering investors attractive rental yields and flexibility.
Dubai's commercial real estate sector has also experienced significant growth, driven by a favorable business environment and multinational corporations' presence. Investors can explore office spaces, retail outlets, and industrial properties for diversification and long-term growth. The market includes niche segments such as sustainable and eco-friendly properties, hotel apartments, holiday homes, and student accommodation, providing unique investment opportunities tailored to specific target markets.
This diversity allows investors to optimize their portfolios by spreading risks and capitalizing on the various growth potentials within Dubai's real estate sector. In summary, Dubai's property market offers a plethora of options, from luxury properties to affordable housing, serviced apartments, commercial real estate, and niche segments. Investors can align their investments with their risk profiles and investment strategies, benefiting from Dubai's diverse real estate offerings and maximizing their returns on investment.
In conclusion, Dubai offers a safe haven for property investors due to its stable economic environment, investor-friendly government policies, strategic location, tax incentives, and diverse property market. The city's success story, proactive government initiatives, and commitment to transparency and efficiency have created an environment that attracts both local and international investors. Whether investors are seeking luxury properties, affordable housing, serviced apartments, or
commercial real estate
, Dubai's real estate sector provides ample opportunities for long-term growth and attractive returns on investment.
---
---