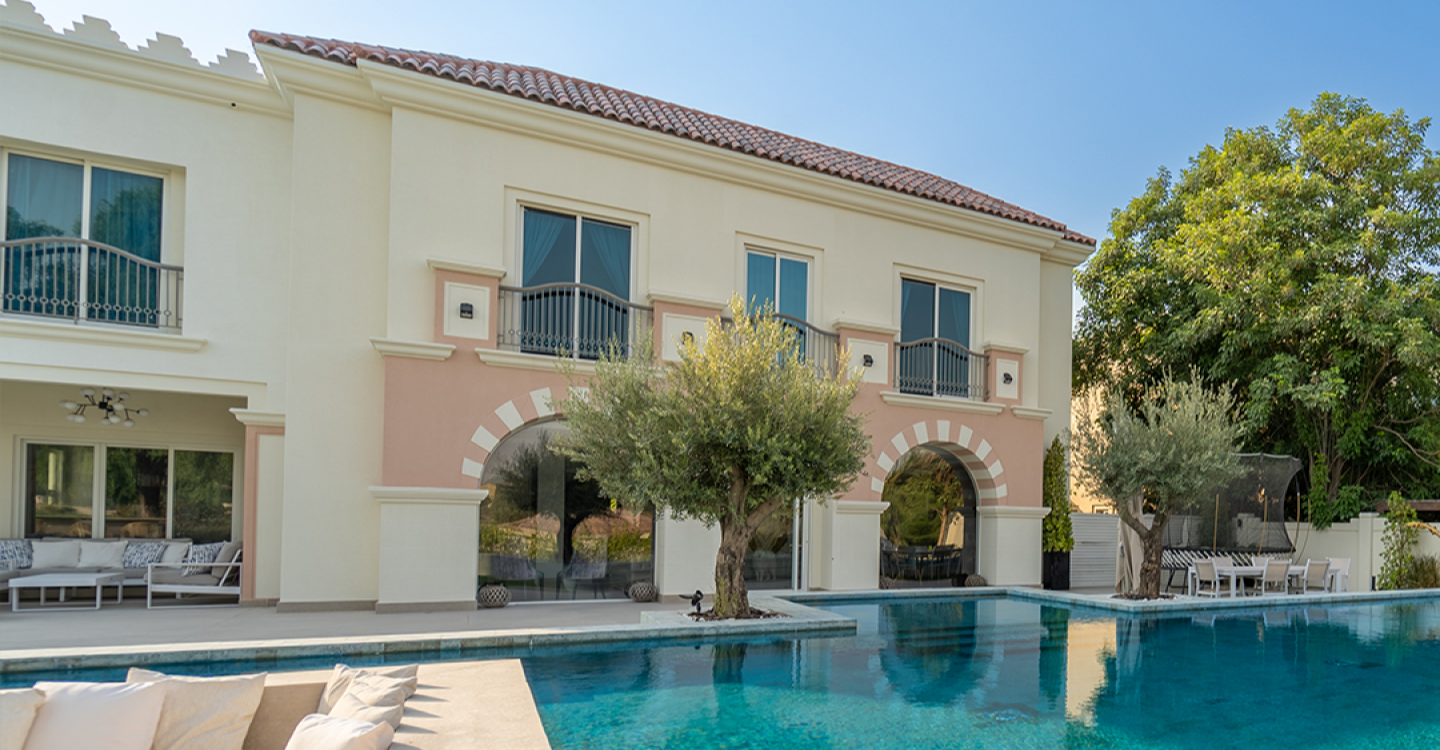 Unlock Your Dream Lifestyle with D&B Properties
Nestled in the heart of the prestigious
Victory Heights
community lies a gem that transcends the ordinary – an exclusive 5-bedroom upgraded golf course villa in Calida, Victory Heights. Proudly presented by
D&B Properties
, this remarkable villa stands as a testament to luxury living.
A Symphony of Elegance and Sophistication
This villa redefines opulence with its meticulous attention to detail. Spanning an impressive 11,025.80 sqft B-type plot, this home has undergone a complete renovation, elevating it to new heights of elegance and functionality. From the moment you step inside, you'll be greeted by a sense of grandeur that permeates every inch of this stunning property.
Indulge in Outdoor Bliss
As you explore the meticulously landscaped outdoor oasis, you'll discover a serene sanctuary designed for relaxation and entertainment. A cozy firepit beckons you to unwind beneath the starlit sky, while a stylish bar invites you to toast to life's precious moments.
However, the pièce de résistance is undoubtedly the infinity pool that seems to merge seamlessly with the iconic golf course beyond. Integrated lounges on both sides of the pool offer the perfect vantage point to soak in the breathtaking views of the lush green fairways.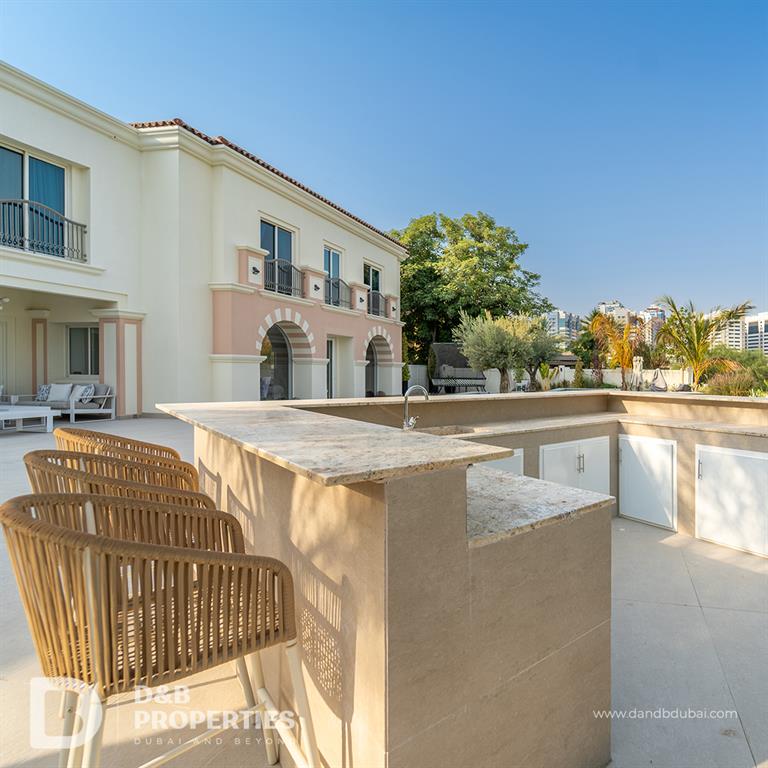 Key Features & Amenities
This villa is a testament to thoughtful design and high-end living. Some of its key features include:
Infinity Swimming Pool: Dive into luxury and take in the scenic vistas as you swim.
Smart Thermostat: Stay in control of your home's climate with cutting-edge technology.
Firepit: Gather around the firepit for cozy evenings with loved ones.
Bar: Enjoy the art of mixology from the comfort of your own home.
Fully Equipped Kitchen: A gourmet's dream, complete with top-of-the-line appliances.
5 Generously Sized Bedrooms: Retreat to your private haven of tranquility.
Expansive Living & Dining Areas: Perfect for hosting gatherings and creating cherished memories.
Formal Dining Room: Elevate your dining experience in a refined setting.
Panoramic Golf Course Views: A daily dose of natural beauty.
Private Garden: Escape to your own slice of paradise.
Maids Room: Convenience and functionality at its best.
Central AC: Climate control at your fingertips.
Walk-In Closet: Organize your wardrobe with ease.
View Of Landmark: Enjoy breathtaking views of iconic landmarks.
Pets Allowed: Make this house a home for all your loved ones.
Experience Luxury Living at Its Finest
This villa isn't just a property; it's a lifestyle. It's an invitation to indulge in the art of living well, where every day is a celebration of sophistication and style.
For more information and to schedule a viewing, contact D&B Properties today. Don't miss this opportunity to make this masterpiece your own and embark on a journey of unparalleled luxury in the heart of Dubai Sports City. Your dream home awaits.
---
---
Related Property Insights