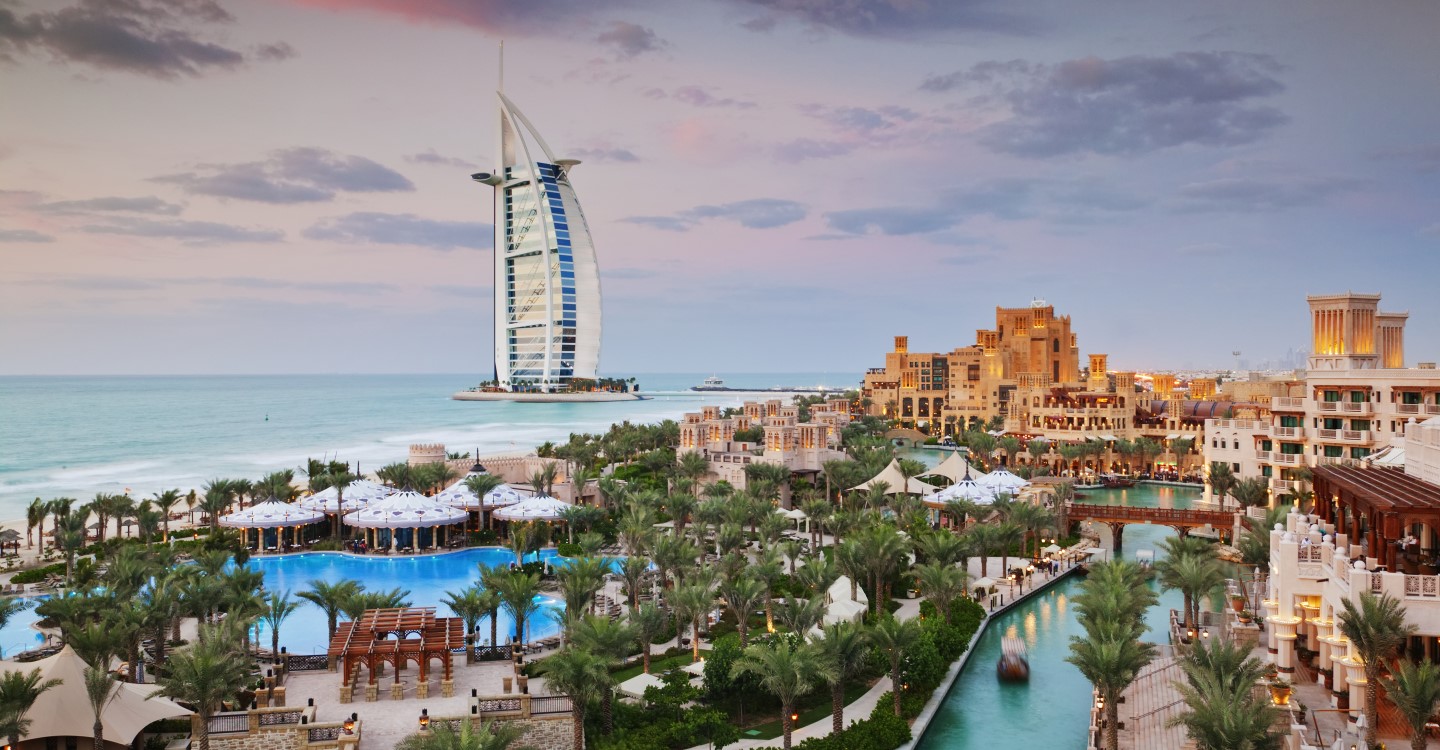 The Burj Al Arab Jumeirah, often hailed as the epitome of luxury and opulence, stands tall as an iconic symbol of Dubai's architectural ingenuity and grandeur. With its sail-shaped silhouette and soaring height, this remarkable hotel has captured the world's attention and admiration.
As a testament to the UAE's commitment to pushing the boundaries of modern architecture and hospitality, the Burj Al Arab Jumeirah offers a plethora of amazing facts that continue to astonish visitors from around the globe. In this article, we will explore some of the most fascinating and awe-inspiring facts about this remarkable landmark.
1. A Sail-Shaped Masterpiece
The Burj Al Arab Jumeirah's distinctive sail-shaped design is not just a symbol of luxury but also a homage to Dubai's maritime heritage. Standing tall at a height of 321 meters (1,053 feet), it is one of the tallest hotels in the world. Designed by architect Tom Wright of WS Atkins, the hotel's sail-like structure is constructed with a striking Teflon-coated fiberglass facade that gives it a mesmerizing golden glow, particularly during sunset, making it a true spectacle for onlookers.
2. A Miracle of Engineering on an Artificial Island
The Burj Al Arab Jumeirah is not just a hotel; it is a testament to engineering and innovation. Located on its own artificial island, the hotel is connected to the mainland by a curving causeway. This incredible feat of modern engineering showcases Dubai's ambition to create man-made wonders that leave the world in awe.
3. A Helipad in the Sky
As if its sail-shaped design and breathtaking height were not enough, the Burj Al Arab Jumeirah takes luxury to new heights with its helipad. Located at a height of 210 meters (689 feet) above the ground, the helipad offers a surreal experience and incredible aerial views of Dubai's stunning skyline. It has been used for various exclusive events and photoshoots, making it a unique and glamorous feature of the hotel.

4. Lavish Interiors Fit for Royalty
The interiors of the Burj Al Arab Jumeirah are nothing short of opulent and regal. Adorned with luxurious materials such as marble, gold leaf, and vibrant colors, the hotel's atrium soars to a height of over 180 meters (590 feet), making it one of the tallest hotel atriums in the world. Every corner of the hotel exudes elegance, offering guests an unforgettable experience of luxury and grandeur.
5. Unparalleled Suites & Royal Accommodations
When it comes to luxury, the Burj Al Arab Jumeirah spares no expense. The hotel boasts a selection of lavish suites that redefine opulence. Among them, the Royal Suite stands out as a magnificent two-floor accommodation covering an astonishing 780 square meters (8,396 square feet). With its private cinema, library, rotating bed, and jaw-dropping views, the Royal Suite provides an experience fit for royalty.
6. Gold, Gold, and More Gold
Gold is synonymous with luxury, and the Burj Al Arab Jumeirah takes this to a whole new level. From the gilded interiors to the culinary offerings, the hotel is synonymous with extravagance. One of the signature restaurants, Al Mahara, offers a magical dining experience with its stunning underwater setting surrounded by a massive seawater aquarium. The restaurant's centerpiece is an impressive golden staircase, adding to the lavishness of the overall experience.
7. Stellar Culinary Delights
Food aficionados are in for a treat at the Burj Al Arab Jumeirah. The hotel boasts an array of dining options that promise a culinary journey like no other. From traditional Arabian dishes at Al Iwan to Michelin-starred dining at Nathan Outlaw at Al Mahara, every culinary experience at the Burj Al Arab Jumeirah is a feast for the senses.
8. Luxurious Transport with Rolls-Royce
Guests of the Burj Al Arab Jumeirah are treated like royalty from the moment they arrive. The hotel offers a fleet of Rolls-Royce cars for guests, chauffeur-driven and known for their elegance and comfort. This luxurious transport service ensures that every moment spent at the hotel is nothing short of extraordinary.
9. The Talise Spa Experience
For those seeking ultimate relaxation and rejuvenation, the Talise Spa at the Burj Al Arab Jumeirah offers an unparalleled wellness experience. Spanning two floors and offering a range of treatments, the spa blends traditional therapies with modern techniques, leaving guests feeling refreshed and pampered.
10. A Helicopter Lounge with Panoramic Views
In addition to the iconic helipad, the Burj Al Arab Jumeirah features a luxurious helicopter lounge. Situated at a lofty height, the lounge provides guests with stunning panoramic views of Dubai's skyline. This exclusive space offers a private and intimate experience before taking off or after landing, making it a truly memorable prelude or conclusion to an extraordinary journey.
11. Hosting the Highest Tennis Court
The Burj Al Arab Jumeirah is known for its extravagant events, and one of the most iconic moments was when it hosted the world's highest tennis court. Tennis legends Andre Agassi and Roger Federer played a friendly match atop the helipad, offering a breathtaking display of sportsmanship amidst the magnificent backdrop of the Arabian Gulf.
12. Culinary Delights at the Top
For those seeking the pinnacle of dining experiences, the Burj Al Arab Jumeirah's Al Muntaha restaurant takes fine dining to new heights, quite literally. Situated on the 27th floor, Al Muntaha offers stunning views of the city's skyline and serves delectable dishes from a menu that showcases the finest ingredients.
13. Sustainability and Environmental Initiatives
Despite its extravagant nature, the Burj Al Arab Jumeirah is committed to sustainability and environmental initiatives. The hotel employs various eco-friendly practices, including energy-efficient lighting and waste management systems. Additionally, Burj Al Arab Jumeirah supports local communities through philanthropic endeavors, reflecting its dedication to responsible tourism.
To sum up, the Burj Al Arab Jumeirah is more than just a luxurious hotel; it is an architectural marvel that represents Dubai's visionary ambition and innovation. Its sail-shaped design, lavish interiors, and unparalleled amenities make it an iconic symbol of luxury and hospitality. From its helipad in the sky to its opulent suites fit for royalty, the hotel continues to awe and inspire visitors from around the world. As Dubai continues to evolve and amaze, the Burj Al Arab
Jumeirah
stands tall as a testament to the city's determination to create extraordinary experiences for its guests and solidify its position as a global luxury destination.
---
---