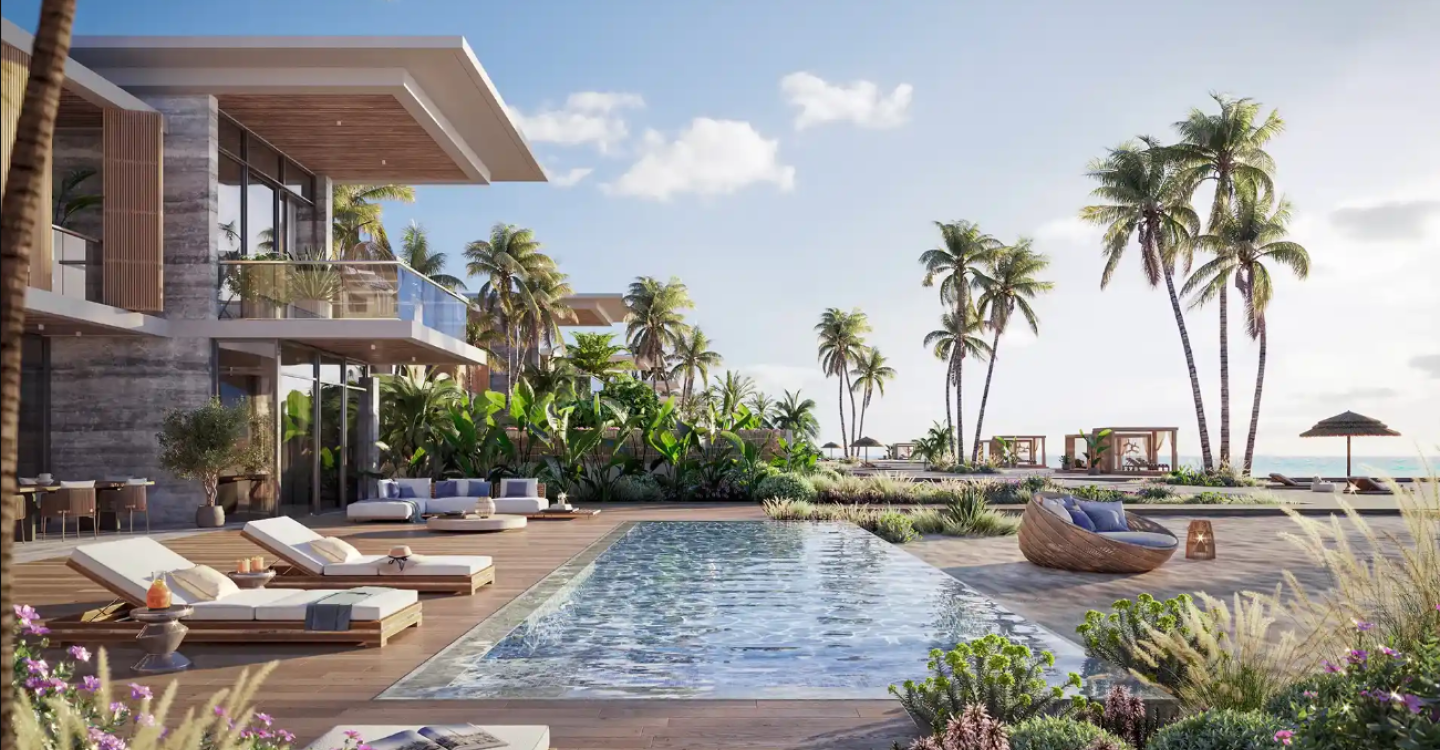 Welcome to Rixos Dubai Islands Hotel & Residences, a crown jewel in the iconic Dubai Islands, meticulously crafted by Nakheel, the visionary developers renowned for their exceptional contributions to Dubai's residential, retail, hospitality, and leisure landscapes.
Anticipated for completion in Q4 2026, this super-luxury project promises to redefine opulence on the prestigious Dubai Islands.
Unveiling the Rixos Project Insights
Diverse Residences, Tailored to Perfection
Timeless Elegance and Unprecedented Luxury
Step into an ambiance of timeless elegance where comfort meets style. The spacious floorplans and harmonious indoor-outdoor flow empower you to bring your dreams to life. Top-tier appliances and premium finishes elevate your lifestyle to unprecedented levels of luxury. Breathtaking views of the waterfront, beach, and podium garden unfold from large terraces, balconies, and private gardens, adding an extra touch of grandeur to your living experience.
Prime Location: Dubai Islands
Dubai Islands: A Haven of Leisure and Luxury
Dubai Islands is set to become a haven of leisure and luxury, offering pristine white sandy beaches, a rejuvenating wellness resort spa, fitness and yoga retreats, and a charming marina village. Sports enthusiasts will find their haven with sports facilities and seaside golf courses, while a water park, lifestyle oasis park, captivating marina, and promenade provide delightful spaces for relaxation and entertainment.
Explore the Rich Tapestry Nearby
Explore the rich cultural offerings nearby, with iconic Dubai museums such as the House of Creativity, Dubai Police Museum, and the Private Classic Car Collection, all within a convenient 10–15-minute drive. Indulge in retail therapy at City Centre Deira, City Centre Al Shindagha, and BurJuman Mall—your closest shopping options. Families with children will appreciate the proximity to esteemed educational institutions, ensuring a well-rounded and convenient lifestyle.
In the heart of opulence, Rixos Dubai Islands emerges as a haven for those seeking not just a residence but an unparalleled living experience. Stay tuned for the grand unveiling in Q4 2026, where luxury meets lifestyle on the prestigious Dubai Islands.
Contact Us & Get the Floor Plans Today:
---
---
Related Property Insights