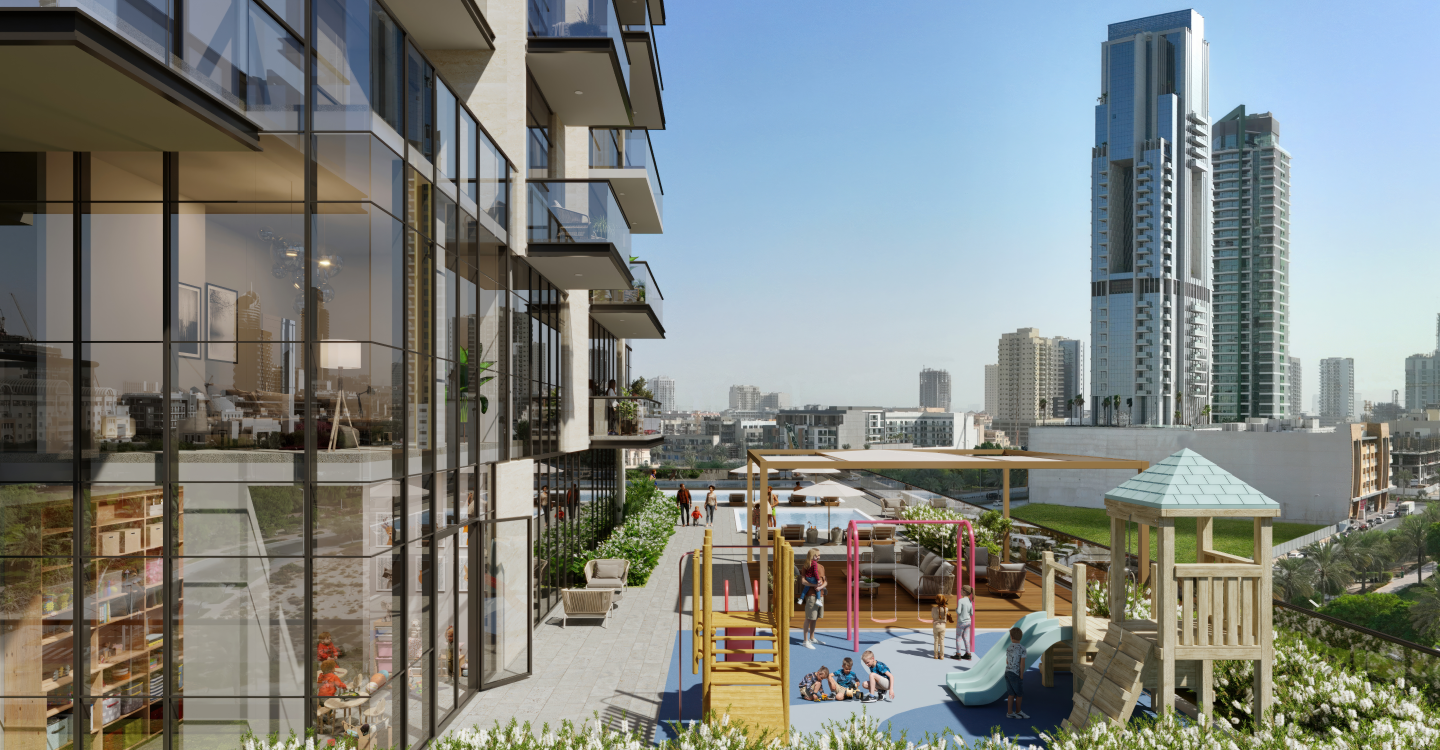 In the dynamic landscape of Dubai's urban evolution, Sapphire 32 Residences emerges as a stunning testament to contemporary elegance and innovative living.
Crafted by the visionary force of Dar Al Karama (DAK) Real Estate, this residential marvel introduces a seamless fusion of opulent design and the vibrant pulse of city life, marking DAK's debut in the realm of residential innovation.
Project Details:
The essence of Sapphire 32 Residences lies in its ability to invite residents into a realm where every corner resonates with the symphony of contemporary elegance, offering an immersive lifestyle harmonized with the beating heart of the urban landscape.
Location Description:
Accessibility:
Premium Living Spaces:
The development introduces a range of premium living spaces designed to cater to varying needs and preferences. From cozy studios up to 560 square feet, starting at AED 500,000, to expansive 3-bedroom apartments spanning up to 2,200 square feet, starting from AED 2 million, Sapphire 32 Residences offers a diverse array of options, ensuring there's a perfect residence for every discerning individual.
Payment Plan:
Recognizing the importance of flexibility, Sapphire 32 Residences presents a balanced payment plan. With 60% payable during the construction phase and the remaining 40% upon handover, the project aims to provide a convenient and accessible pathway to homeownership.
Amenities & Facilities:
Beyond the architectural allure, Sapphire 32 Residences boasts an array of amenities and facilities designed to enhance the resident experience. A fully equipped gym and fitness center, swimming pool, kids' pool and play area, outdoor yoga space, and business meeting rooms contribute to a well-rounded and fulfilling lifestyle within the development.
Contact Us & Get the Floor Plans Today:
---
---
Related Property Insights