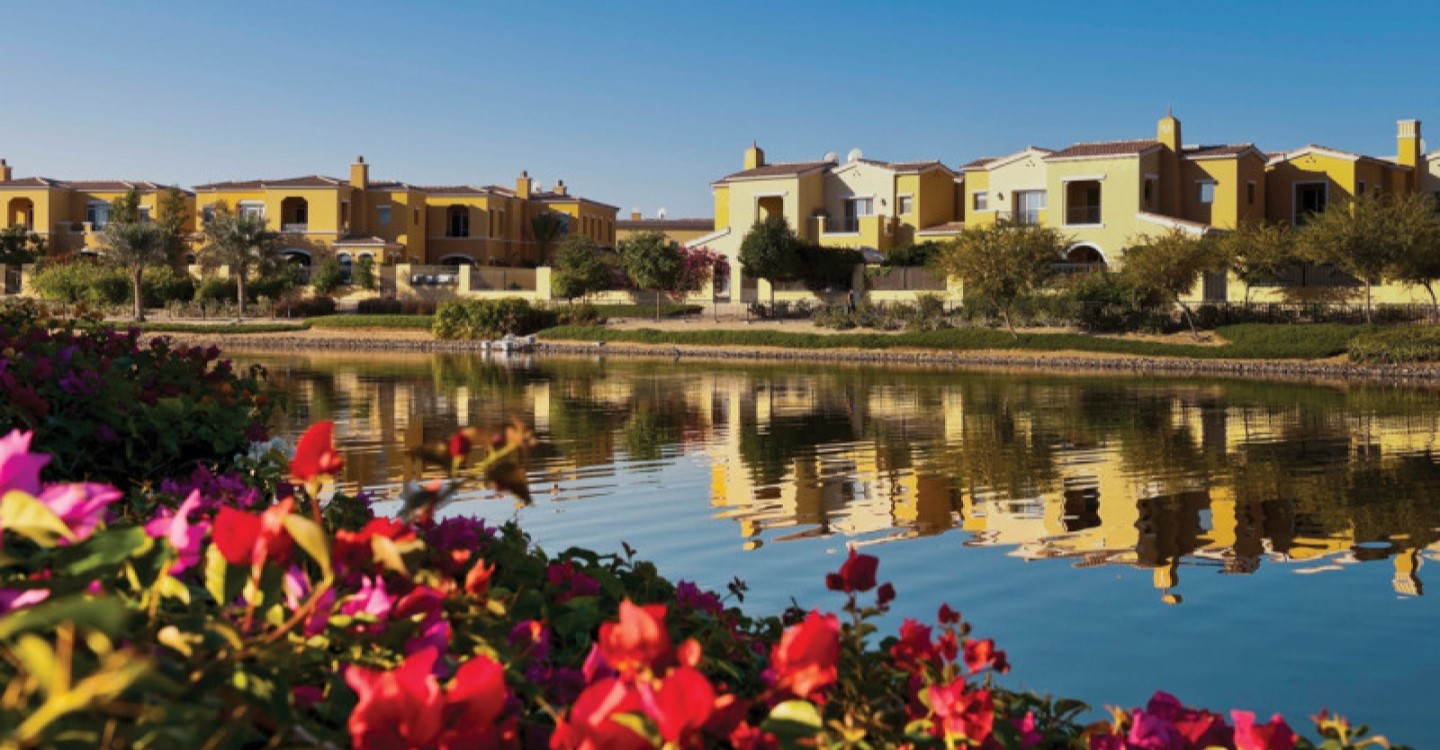 A master project by Emaar Properties, Arabian Ranches is an upscale, gated villa community developed in 2004 in Dubai, divided into three suburban areas: Arabian Ranches 1, 2, and 3. Located in the heart of the desert, the community offers a unique blend of rural and urban living, with an emphasis on outdoor leisure. The three suburbs have easy access to all of Dubai's major roads for daily commutes – Arabian Ranches 1 connects to Sheikh Mohammad Bin Zayed Road, Arabian Ranches 2 connects to Al Qudra Road, and Arabian Ranches 3 connects to Emirates Road.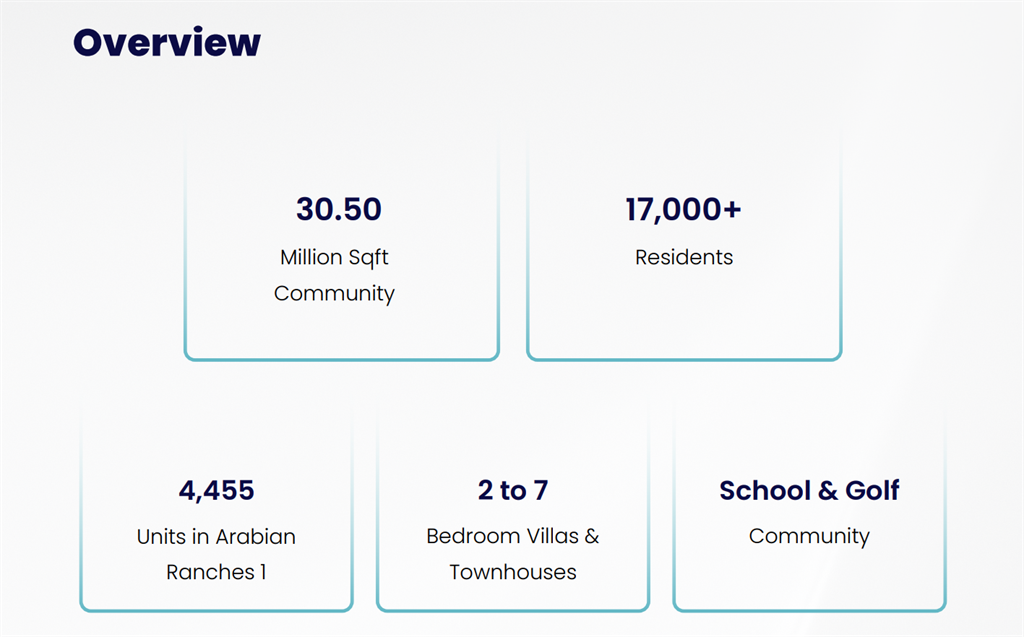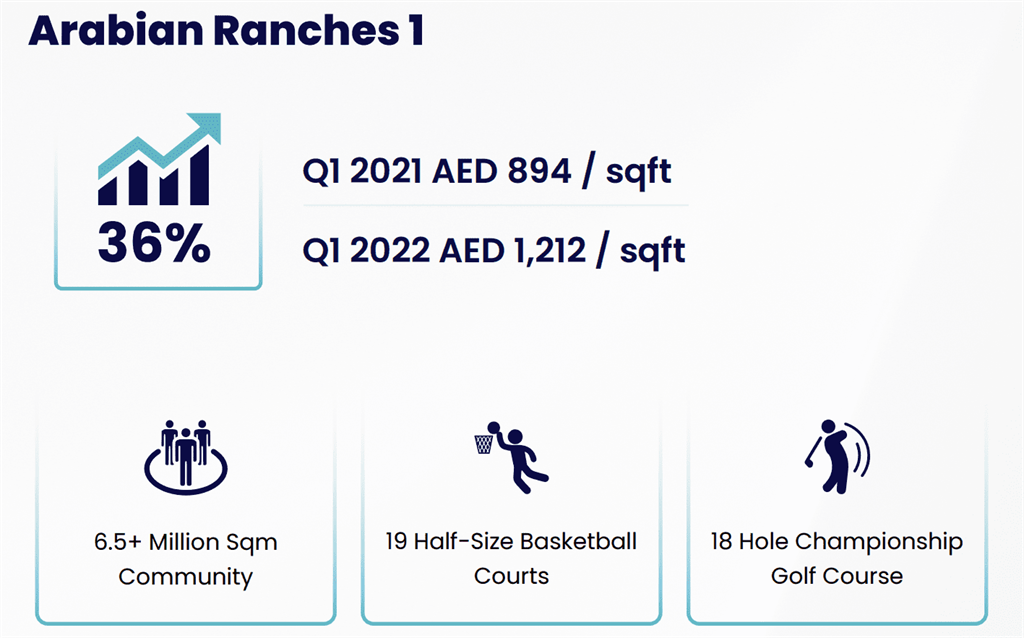 The communities are also home to a variety of amenities, including schools, shopping centres, and restaurants. In addition, the Arabian Ranches Golf Club offers residents a chance to enjoy the game in a beautiful desert setting and is an ideal residence for horse racing enthusiasts wanting to explore the Dubai Equestrian & Polo Club. With its convenient location and wide range of amenities, Arabian Ranches is the perfect place to call home. With a total area of 30 million square feet, Arabian Ranches is home to 124 nationalities and 17,000 residents. Offering a convenient proximity to all key city hotspots, Arabian Ranches is the perfect place to invest in real estate.
The residential core of Arabian Ranches 1 is composed of over 4,000 villas & townhouses, while Arabian Ranches 2 is composed of over 1,900 themed villas and townhouses. The third development, Arabian Ranches 3, is currently under construction.
In this report we will present comprehensive data and market research specifically on the supply, demand, and price rates surrounding the real estate activity in Arabian Ranches 1 as it is a completed community, to support the indication that 2022 is the prime time for investors to capitalize on the properties.
Adham Younis, Group CEO of D&B Properties, said, "Based on our data, the Q1 activity within the Arabian Ranches community in 2022 has seen a 34% increase in real estate transactions, with over AED 400 million, as compared to the Q1 of the previous year, which saw a total of AED 300 million. Similarly, the rental prices have also experienced a spike throughout the city, with Arabian Ranches 1 seeing a 36% increase standing at AED 1,212 per sqft, and Arabian Ranches 2 experiencing a 13% increase standing at AED 1,035 per sqft. We expect the activity in this community to pick up in Q4 2022, especially as Arabian Ranches 3 prepares for handover."
Edward Millward, Group CCO of D&B Properties, said, "As an Emaar master-plan development, the Arabian Ranches communities have consistently delivered high-standard villas and townhouses over the years, standing at par with other premium communities in Dubai. With the centralized location, family-friendly environment, and valuable amenities the community has provided, all three Arabian Ranches suburb communities will continue to gain popularity as a prime investment opportunity for buyers."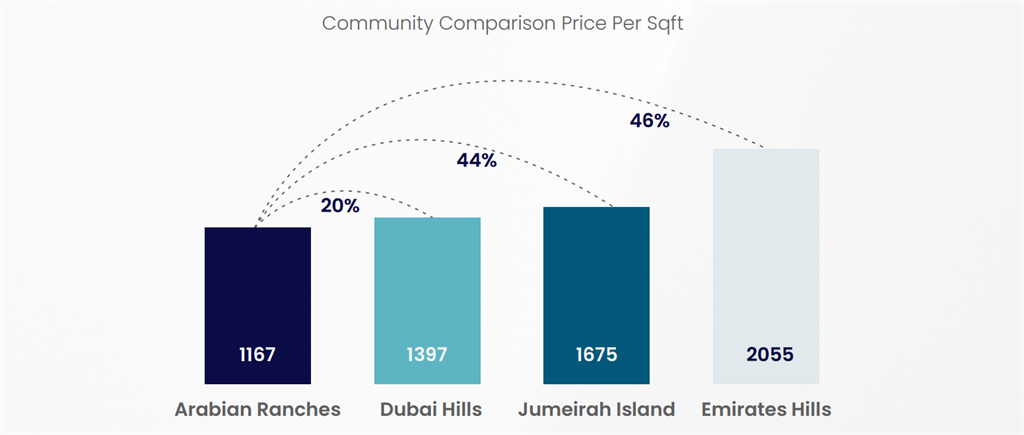 ---
---