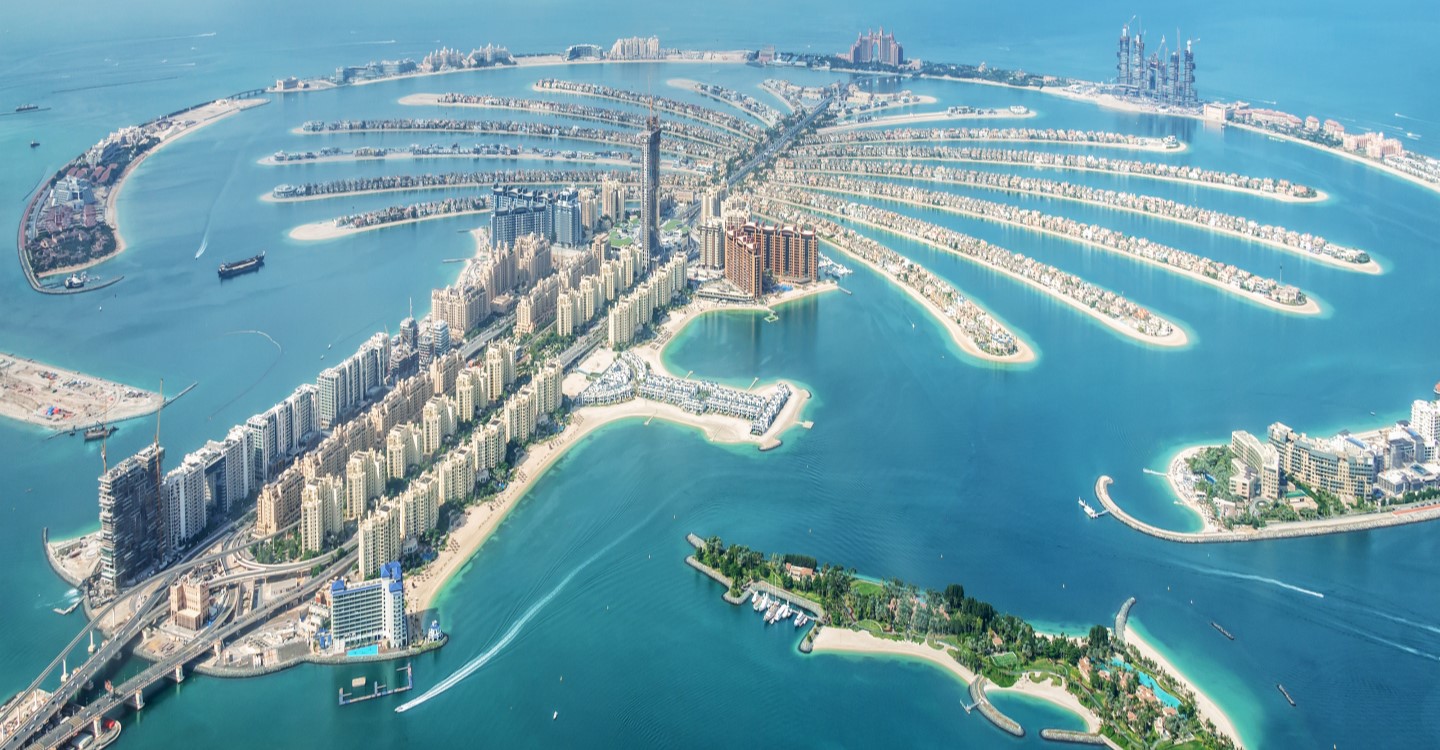 Exclusive data from D&B Properties reveals a 635% increase in real estate transactions for off-plan apartments in Palm Jumeirah, totaling over AED 7.58 billion in Q4 2022, as compared to AED 1.03 billion in the previous year.
Similarly, the secondary market activity for ready apartments witnessed a 24% increase, with AED 1.46 billion transactions in Q4 2022 and AED 1.182 billion in Q4 2021. Meanwhile, real estate transactions for ready villas in Palm Jumeirah experienced a substantial 155% increase, from AED 1 billion in Q4 2021, to a total of AED 2.56 billion in Q4 2022.
About Palm Jumeirah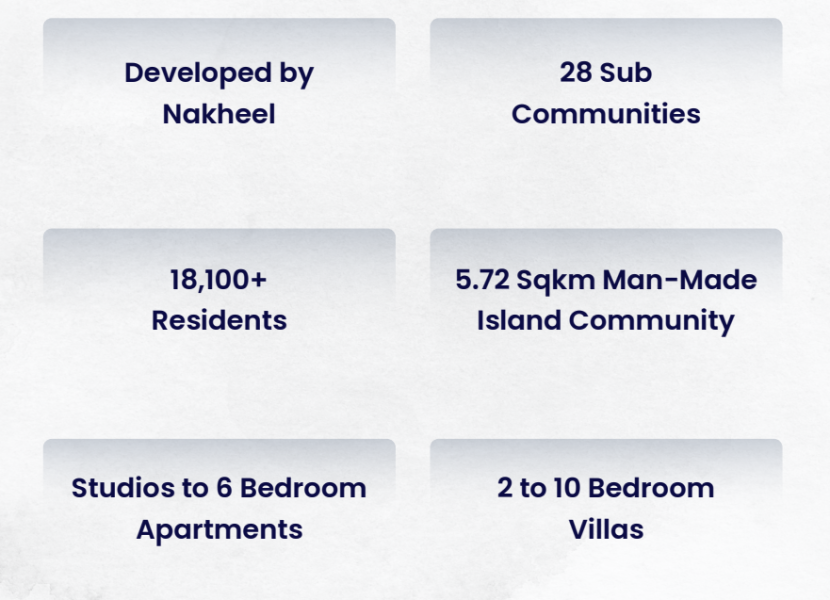 As a Nakheel master-plan development, the Palm Jumeirah community has consistently delivered high-standard villas and townhouses over the years, standing at par with other premium communities in Dubai. With the exclusive location, family-friendly environment, and world-class amenities that come with branded residences in the neighbourhood, Palm Jumeirah will continue to gain popularity as a prime investment opportunity for buyers.
Transactions Overview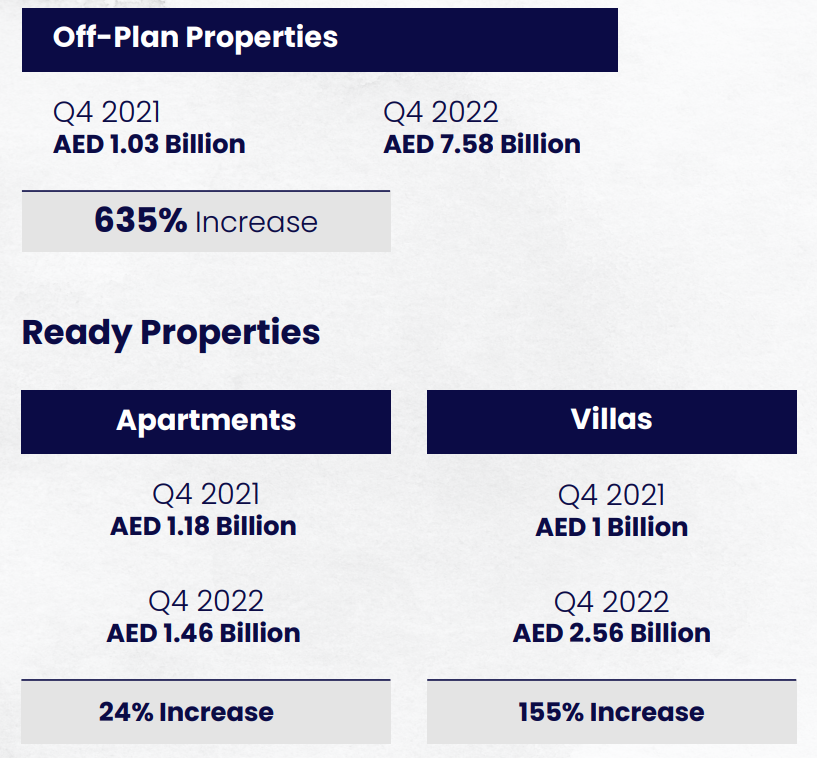 The Palm Jumeirah is a man-made archipelago constructed in the shape of a palm tree, and completed in 2007 by Nakheel Properties, making it one of the largest artificial islands in the world. The exclusive, vibrant residential and entertainment destination is home to some of Dubai's finest luxury hotels and restaurants, including The Palm, FIVE Palm Jumeirah Hotel, Jumeirah Zabeel Saray, One & Only The Palm, Nobu, and 101 Dining Lounge, which offer a range of upscale eateries, chic cafes, and daring entertainment options. This neighbourhood is filled with opulent hotels, townhouses,
apartments
, and villas with first-rate amenities and stunning vistas.
Built across a total of 5.72 square kilometers and offering up to 10-bedroom homes, the one-of-a-kind community is particularly popular among investors, high-net-worth individuals (HNWIs), and celebrities. While all the villas are lined up along each of the Fronds, the apartments are all concentrated on the Palm's trunk. Additionally, Atlantis The Palm, a renowned luxury hotel resort, is situated on the summit of the Palm on the Crescent. Apartments range in size from 505 square feet to 7,683 square feet and come in studio to 6-bedroom layouts including penthouses. In terms of villas, the neighbourhood offers residences with 1 to 7 bedrooms and living spaces ranging from 5,000 square feet to 32,000 square feet. As a distinctive development in a desirable location, Palm Jumeirah offers immediate beach access as well as a respectable return on real estate investments.
Average Price / Sqft in Primary & Secondary Market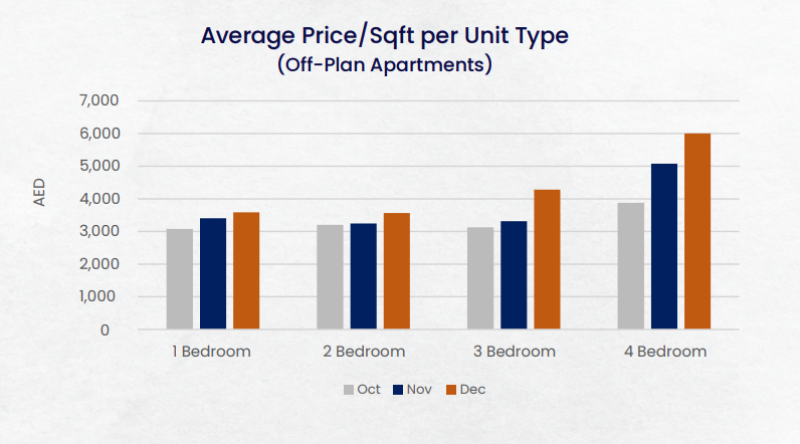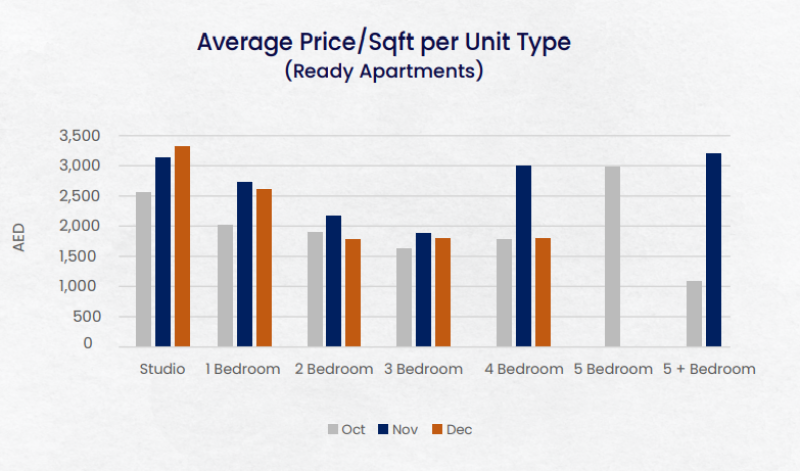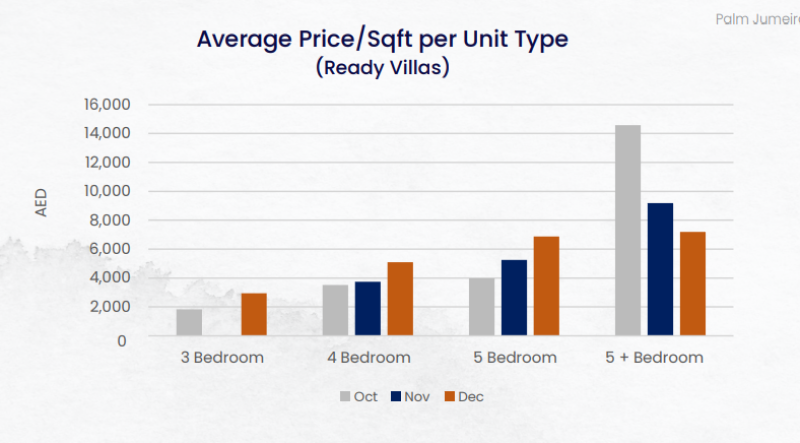 Rental Prices in December 2022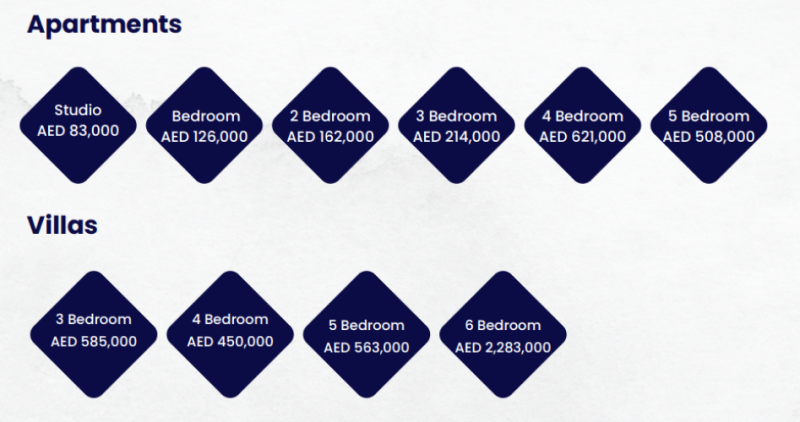 The community is divided into three main areas - The Crescent, Trunk, and Fronds – and is spread across 28 sub-communities, including: Canal Cove, Dubawi Island, Four Pearls, Fronds A to P, Logo Island, Palma Residences, Palm West Beach, Sarai Villas, Serenia Living, The Golden Mile, The Palm Crescent, The Pointe, and XXII Carat.
---
---