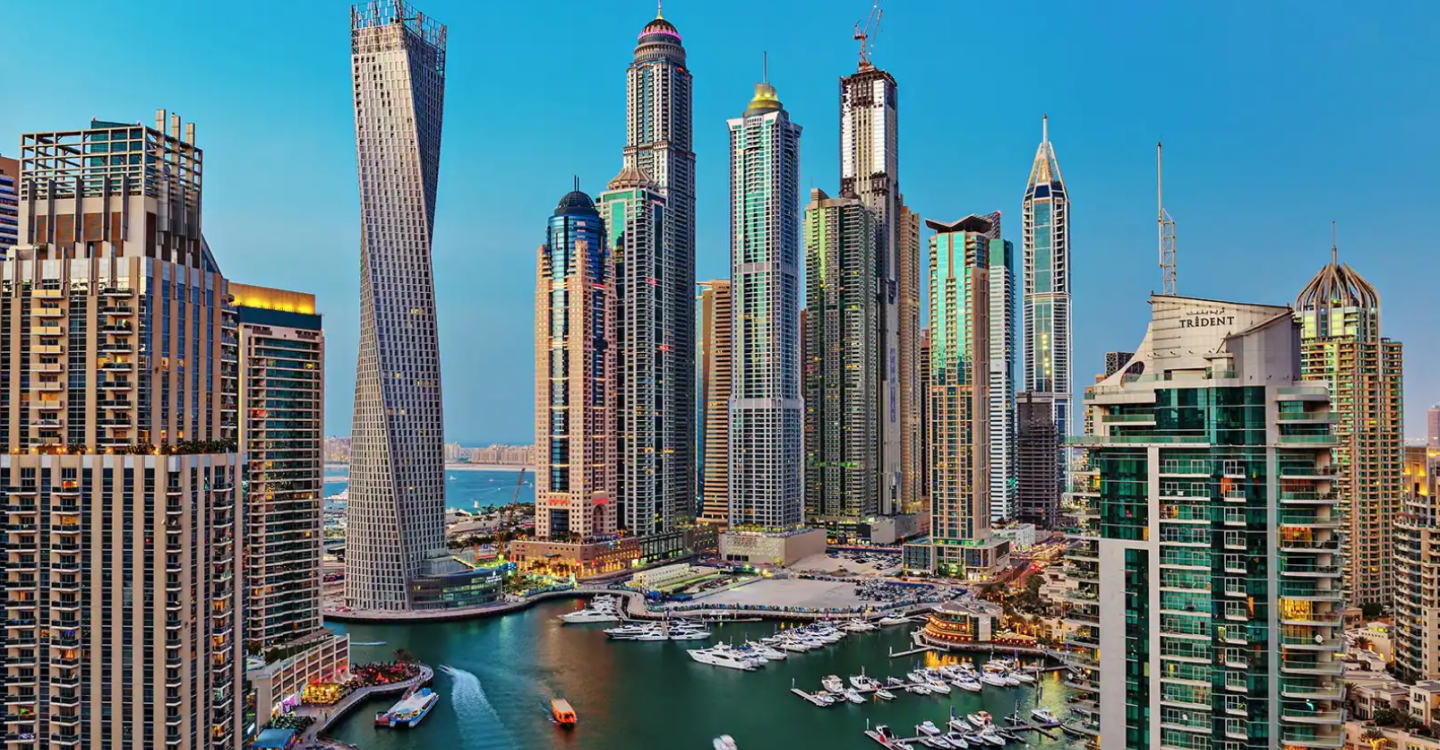 Exclusive data from D&B Properties reveals a 7% to 20% increase in Q3 2022 real estate transaction value within the off-plan sectors of the Dubai Marina districts - which constitutes the collective communities of Dubai Marina, Jumeirah Beach Residences (JBR), Bluewaters Island, and Emaar Properties - as compared to Q3 2021. The communities also largely witnessed a steady increase within the ready property sectors, recording as much as a 700% spike.
Within the off-plan sector, Dubai Marina experienced a 7% increase from AED 222 million to AED 268 million; Jumeirah Beach Residences saw an 8% increase from AED 169 million to AED 183 million; Bluewaters Island is a ready community - with the exception of Emaar Beachfront which witnessed a 21% decline, from AED 2.3 billion to AED 1.8 billion.
Similarly, the Q3 2022 ready property sector of Dubai Marina districts has seen a staggering increase in transaction value since Q3 2021 – with Dubai Marina experiencing a 23% increase from AED 863 million to AED 1.06 billion; Bluewaters Island recorded a 215% increase from AED 92 million to AED 291 million; and Emaar Beachfront saw a 700% increase from AED 35 million to AED 307 million – with the exception of Jumeirah Beach Residences, which recorded a 35% decline from AED 602 million to AED 447 million.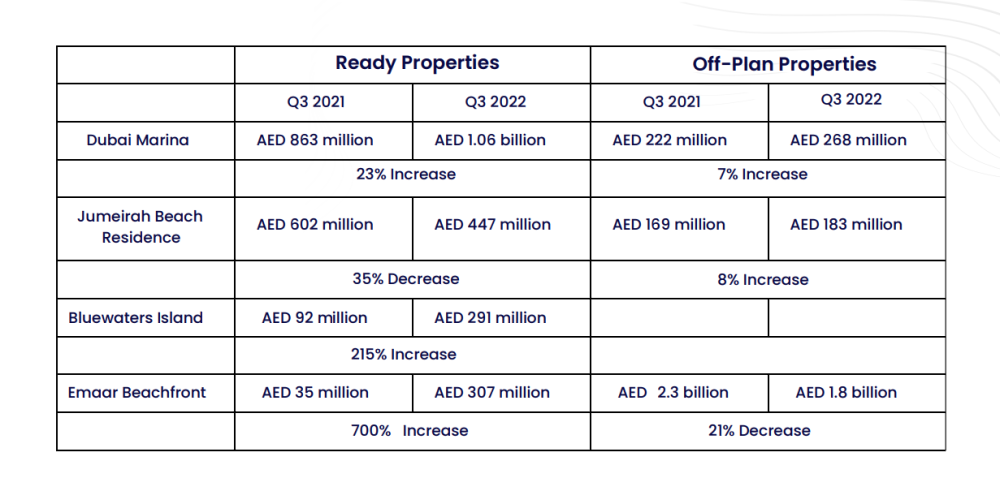 The Dubai Marina districts offer a vibrant, waterfront destination that has become one of the most desirable places to invest in real estate. Its dynamic skyline, luxurious residences, and high-end shopping, dining, and entertainment venues make it a unique destination for investors. With its close proximity to major attractions such as Palm Jumeirah and Downtown Dubai, this district is perfect for those seeking a modern living environment with easy access to world-class amenities.
In this report we will present comprehensive data and market research specifically on the supply, demand, and price rates surrounding the real estate activity in the Dubai Marina districts as it is a completed community, to support the indication that 2023 is the prime time for investors to capitalize on the properties. Not only are these communities sought after by buyers and renters, but they are also a popular location for short-term rentals for both tourists and residents alike.
Average Annual Rent per Unit Type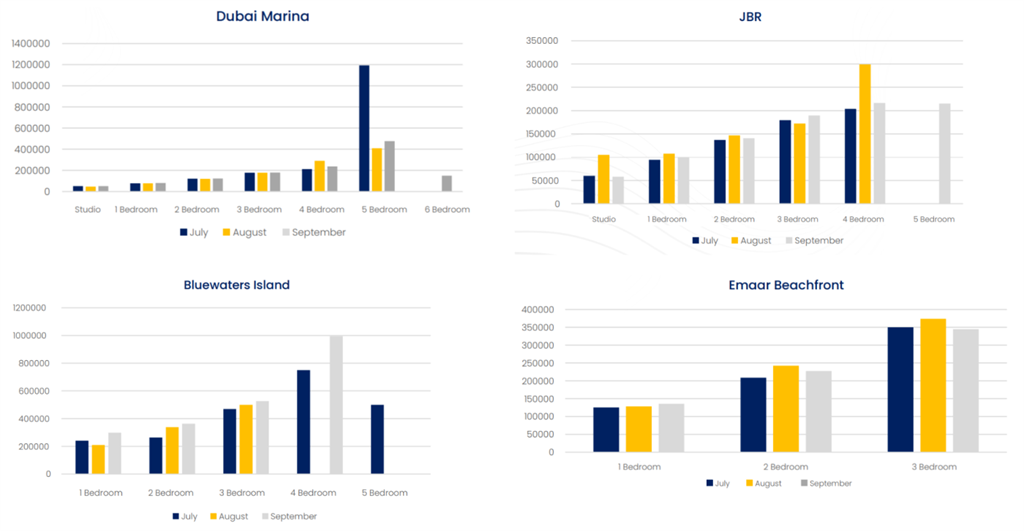 Waterfront Community Comparison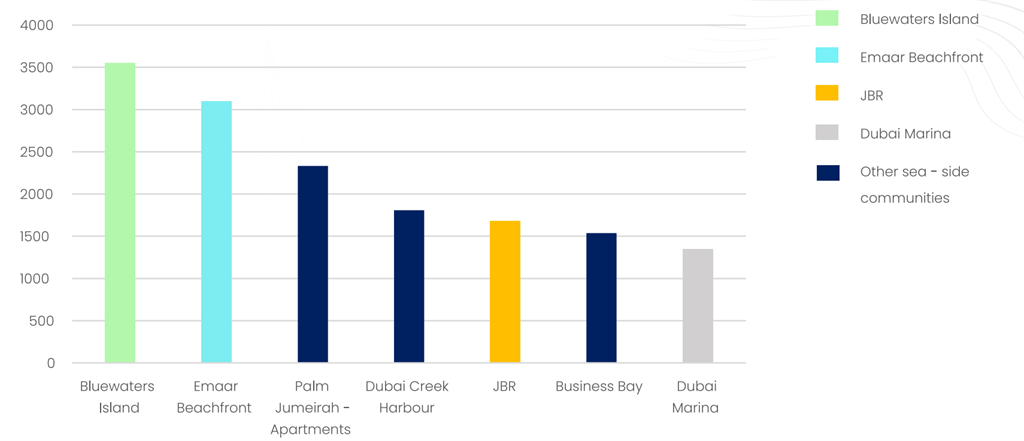 Online Market Survey (Resident Preferences)
In a recent ground market survey conducted by D&B Properties where a host of Dubai Marina district residents (Dubai Marina, JBR, Bluewaters Island, Emaar Beachfront) were interviewed, we concluded that 90% of residents were renting instead of buying their properties. The survey also depicted that a majority (60%) of the residents have lived in the communities for more than 1 year, while 40% of residents have lived in the community for less than 1 year. Other findings of the survey include:
30% of the residents live with their families, while 70% live alone.
Accessibility in, out and within the community is considered effective. A total of 20% found it to be 'excellent', while 80% found it to be 'good'. The cost of living is said to be 'reasonable' as per 70% of the residents that participated.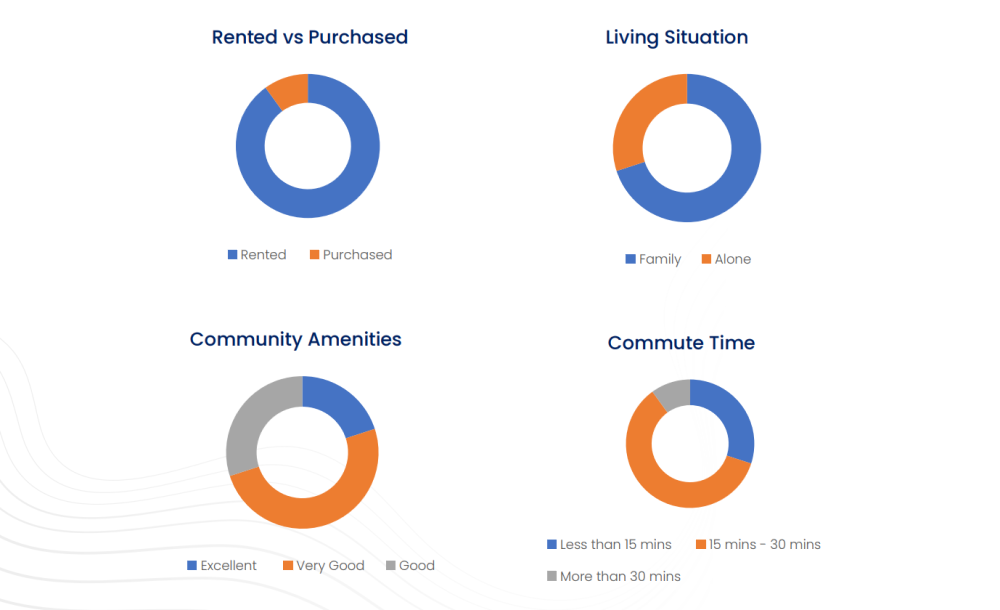 D&B Properties concludes the main attractiveness for residents living in Dubai Marina, JBR, Bluewaters Island, and Emaar Beachfront are:
Attractive views
The design & architecture
Convenience and entertainment options
Proximity to places of work
---
---