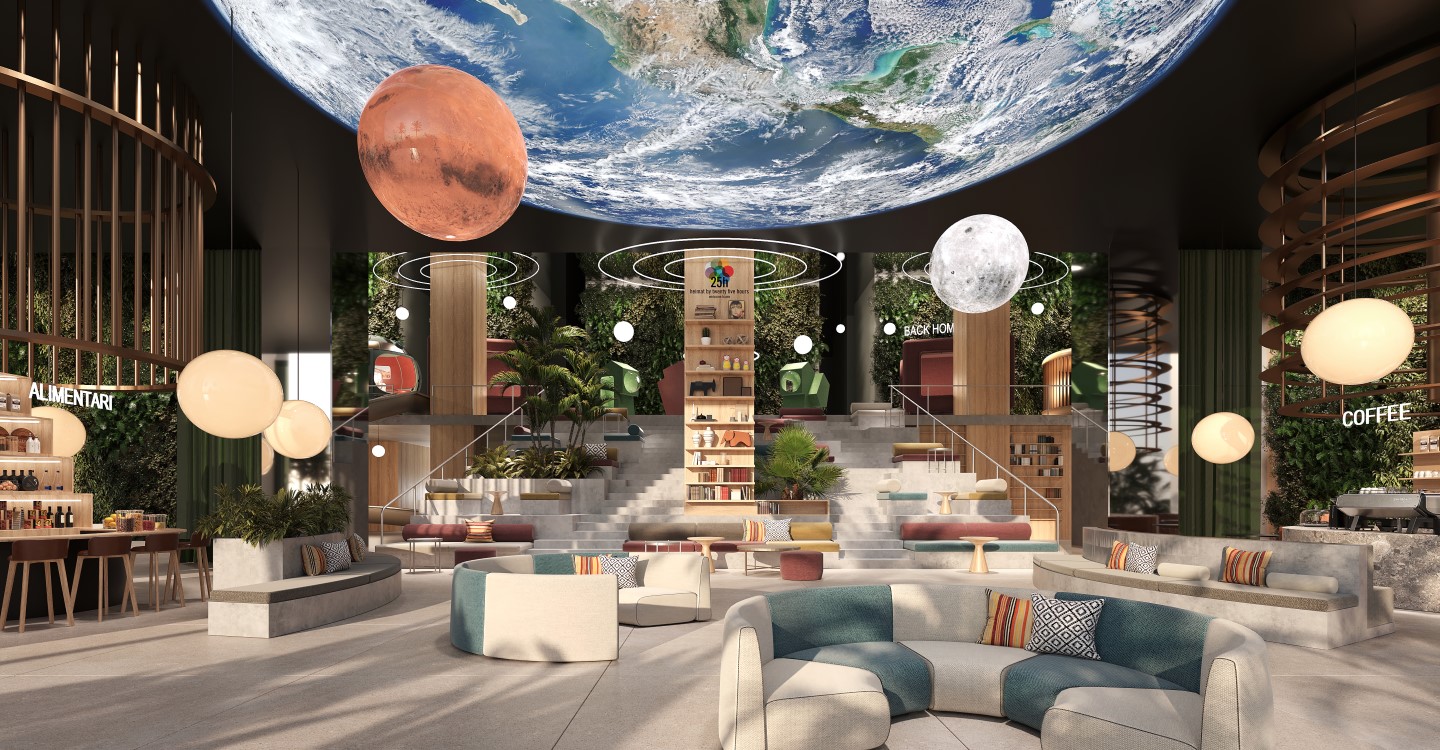 25hours, the acclaimed hospitality brand under Ennismore, is venturing into residential real estate with its debut project, 25h Heimat, located in the heart of Downtown Dubai. D&B Properties proudly presents this groundbreaking development branded by 25hours, promising a revolutionary approach to urban living. The brand has also produced the notable 25hours Hotel, which has over a dozen branches across the globe, including Downtown Dubai.
Developed by East and West Properties, Branded by 25hours, Presented by D&B Properties.
Studio, 1, 2 & 3 Bedroom Apartments and Duplex Penthouses with Unobstructed Views of Burj Khalifa.
Revolutionary Amenities Never Seen Before in Dubai.
A Different Kind of Living, Rising Soon.
Collaboratively developed by East and West Properties and impeccably branded by 25hours, 25h Heimat is exclusively presented by
D&B Properties
. This dynamic partnership ensures a seamless fusion of expertise, creativity, and a commitment to delivering a residential masterpiece.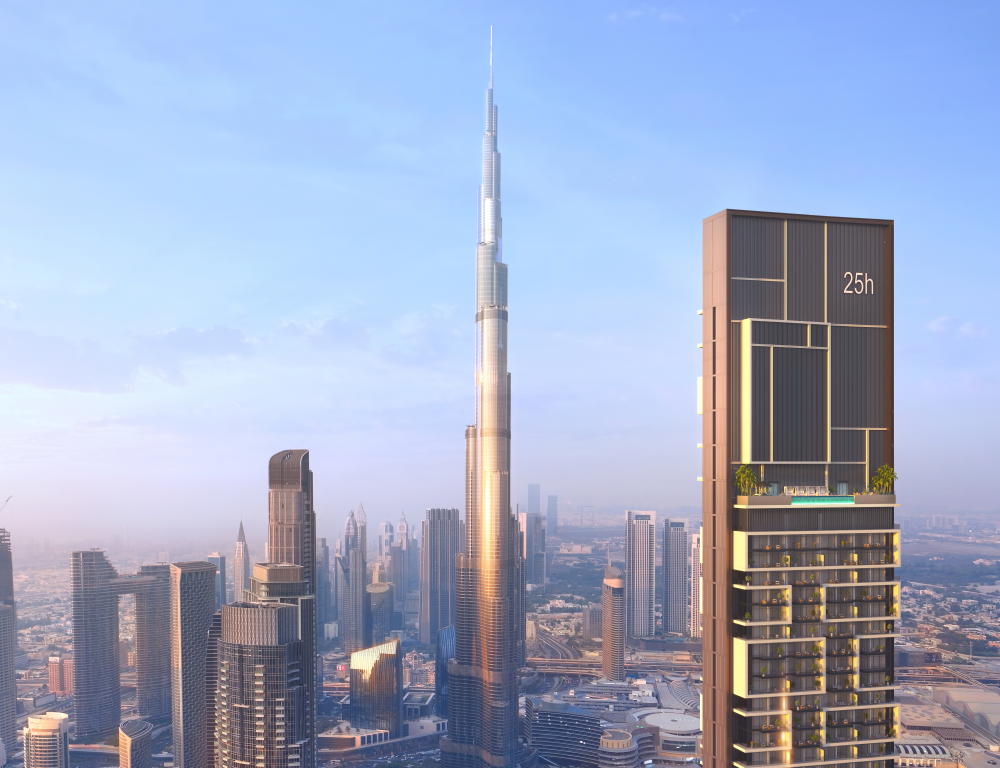 Derived from the German word for 'home' in 25hours' heritage, this project signifies more than just a living space; it's a transformative experience. 25h Heimat seamlessly integrates the DNA of 25hours' acclaimed hospitality into the fabric of everyday life, promising not just a home but a lifestyle crafted around individuality and innovation.
Situated in the heart of
Downtown Dubai
, residents will be treated to unobstructed views of the iconic Burj Khalifa and the vibrant Downtown Boulevard. Just 5 minutes away from the renowned Dubai Mall, 25h Heimat serves as your personal gateway to culture, shopping, and limitless entertainment. 25h Heimat is a mere 5 minutes from Business Bay and a short 15-minute drive from Dubai International Airport. The location ensures residents are seamlessly connected to the pulse of the city.
The brand's first residential masterpiece, 25h Heimat offers a collection of retro units, from studios to 3-bedroom apartments with a study, and exclusive duplex penthouses spanning up to 3,000 sqft. Beyond the conventional residential offerings, 25h Heimat boasts a range of distinctive amenities, including a coveted 62nd-floor sky lounge with rooftop yoga and a round of chess, and a music room, a podcast studio, a state-of-the-art launderette, a padel court and mini-golf for fitness enthusiasts, and a cutting-edge hybrid co-working space.
D&B Properties
played a crucial advisory role in selecting the brand route and design phase for 25h Heimat, ensuring that each unit is meticulously crafted to meet the highest standards of quality and innovation. From conceptualizing the layout to refining the intricate details, the advisory role undertaken by D&B Properties solidifies its commitment to delivering not just a residence but an elevated lifestyle experience that surpasses conventional expectations.
– Ends –
About D&B Properties
With nearly a decade's experience in the UAE Real Estate market,
D&B Properties
is an acclaimed, award-winning firm and one of the leading brokerage companies in Dubai. Our success is defined by the gratification of our clients and the milestones we have achieved since 2015. We have been recognized as the 'Top Broker of Emaar' in four consecutive years and have made premium collaborations with leading developers - such as Emaar, Nakheel, Dubai Properties, DAMAC, SOBHA - and listing platforms - such as houza, Bayut, Property Finder, and Yalla Deals.
Follow D&B Properties on:
---
---