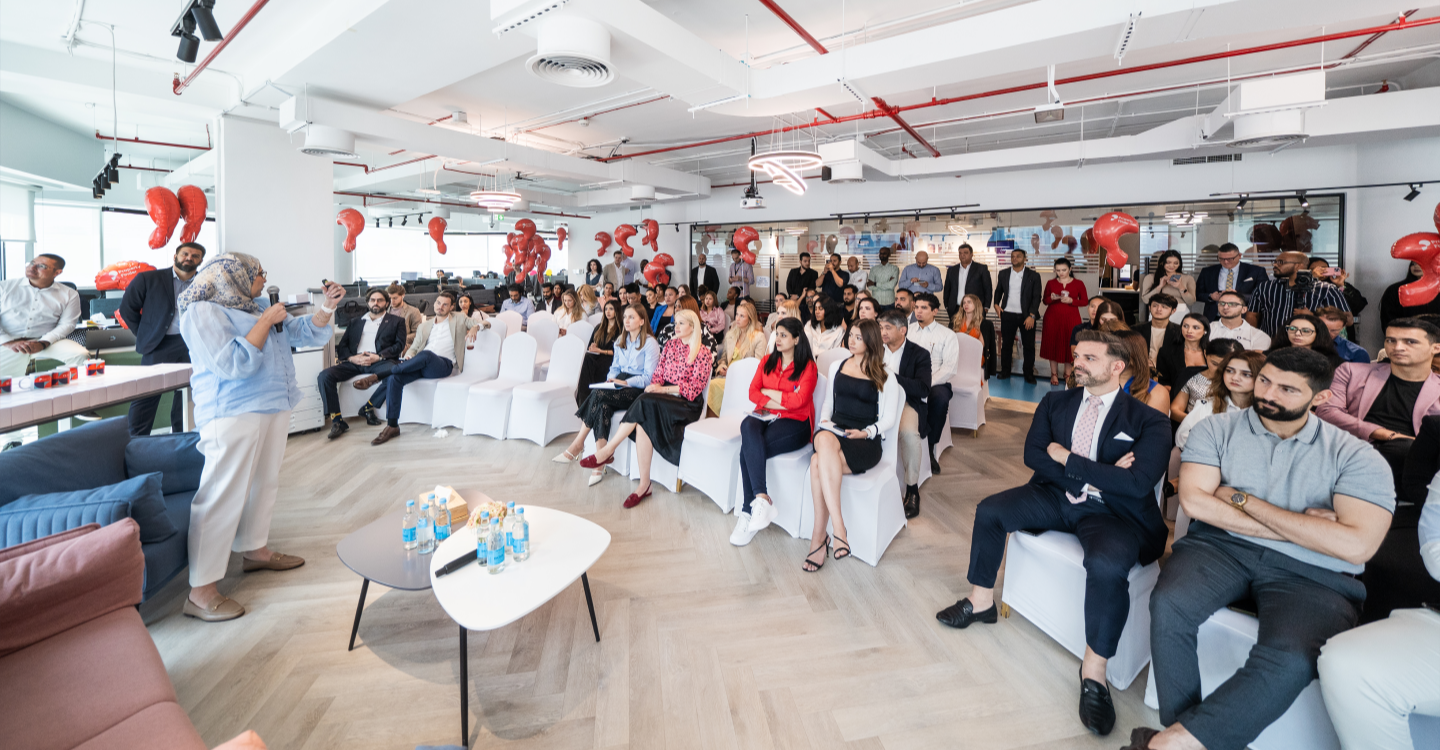 D&B Properties, a renowned real estate brokerage firm in Dubai, and Property Finder, a leading real estate portal in the MENA region, came together to raise awareness about the AAA Manifesto – Accurate, Authorized, and Available. Property Finder's AAA Manifesto represents a significant commitment to enhancing transparency and quality within the UAE real estate marketplace.
The event, held at D&B Properties' office in Business Bay on 15th of September, was organized to equip D&B's Secondary Real Estate Agents and Operations team with insights on building a more trusted and transparent real estate journey for home seekers through Property Finder's initiative.
Adham Younis, Group CEO of D&B Properties,
expressed enthusiastic support for the collaboration with Property Finder, saying, "At
D&B Properties
, we hold ourselves to the highest standards of transparency and quality within the real estate market. Property Finder's AAA Manifesto perfectly aligns with our values, and we are delighted to provide a platform for this essential initiative. By adhering to these principles, we believe we can contribute significantly to a more trustworthy and efficient real estate ecosystem in the UAE."
Mania Merrikhi, Group CCO of D&B Properties, added, "The AAA Manifesto represents a significant stride toward enhancing transparency and trust within UAE's real estate landscape. We welcome this initiative as it not only benefits our agents but also empowers property seekers with accurate and trustworthy information. By facilitating this event, we aim to equip our team with the knowledge and tools to fully embrace the AAA Manifesto principles."
The AAA Manifesto, introduced by Property Finder, emphasizes three fundamental principles essential for fostering transparency and building trust in the UAE's real estate market: Accurate, Authorized and Available listings. The AAA Quality Manifesto embodies the company's firm belief in quality and trust to make real estate better. Guided by AAA, all listings on the Property Finder portal must be Accurate, Authorized, and Available. Accurate, ensuring the property details contain valid information and that all agents are authorized with the necessary documents. To establish trust and credibility in the real estate sector, agents must possess legitimate proof authorizing them to transact a specific property. Further, the quality measure advocates for listings that are ready for viewing and not already under a Memorandum of Understanding (MOU). It encourages real estate professionals to promptly update property statuses when new developments could affect availability, such as signed MOUs, contracts, and agreements.
---
---