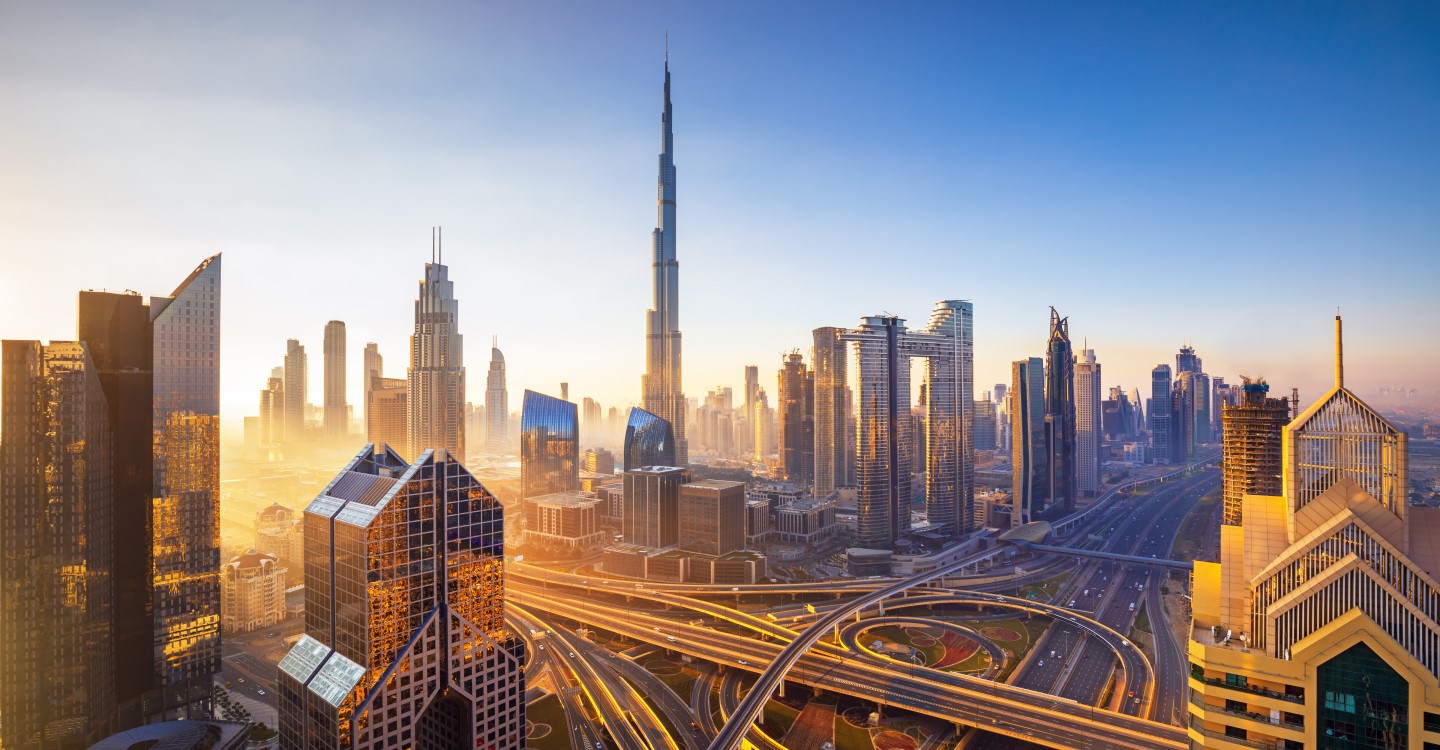 D&B Properties, a leading real estate company in Dubai, reports the city's real estate market has witnessed exceptional growth in the third quarter of 2023, according to data by the Dubai Land Department.
The market reports an extraordinary surge of 22% in transactions, with Q3 2023 recording 31,216 transactions compared to 25,503 in the same period in 2022. This spike in transactional activity is mirrored in the total worth of these transactions, which reached an impressive AED 97.55 billion, showcasing a remarkable 40% increase from AED 69.5 billion in Q3 2022.
Overview of Q3 2023:
40% increase in total value: AED 97.55 Billion in Q3 2023 compared to AED 69.5 Billion in Q3 2022.
22% increase in transactions: 31,216 transactions in Q3 2023 compared to 25,503 Transactions in Q3 2022.
23,042 units, 3,158 buildings, and 5,016 plots sold.
Market Analysis and Insights
The impressive surge in Q3 2023 transactions is emblematic of Dubai's enduring appeal as a global real estate hotspot. Investors and end-users alike have demonstrated unwavering confidence in the market, contributing to the substantial 22% increase in overall transactions.
Husni Al Bayari, Chairman & Founder of D&B Properties,
shared insights into the market dynamics, saying, "The Q3 2023 real estate performance encapsulates
Dubai's property market
not just as enduring but as a dynamic force of innovation and adaptability. It's not merely about numbers; it's about Dubai's remarkable ability to evolve and thrive in the face of changing global landscapes. The substantial surge in transactions and market worth is a living testament to the city's unwavering charm among investors worldwide, showcasing Dubai as a resilient and forward-thinking real estate powerhouse."
Adham Younis, Group CEO of D&B Properties, remarked, "Dubai's allure in the real estate realm remains unwavering, and the third-quarter performance solidifies its position as a global beacon for investment. The diverse success stories within our top-performing communities and the substantial surge of 22% in transaction volume, resulting in a market worth of AED 97.55 billion, mirror the city's dynamic property landscape. Dubai not only beckons with iconic structures but also resonates as a symbol of growth, adaptability, and unparalleled opportunities in the real estate sector. The numbers speak volumes about Dubai's ability to continually redefine standards and attract savvy investors seeking lasting value and returns."
Top Communities by Transaction Value:
Dubai Harbour: AED 3.04 Billion
Palm Jumeirah: AED 2.66 Billion
Sobha Hartland: AED 2.52 Billion
Business Bay: AED 2.43 Billion
Dubai Creek Harbour: AED 1.62 Billion
Dubai Harbour: The waterfront wonder has emerged as the leader in transaction value for first sales in Q3 2023, recording an impressive AED 3.04 billion. With its luxurious residences, stunning views, and proximity to key attractions, Dubai Harbour continues to allure investors seeking exclusivity and marine-centric living experiences.
Palm Jumeirah
: This luxury community retains its status as a real estate gem, securing the second spot in transaction value for first sales with AED 2.66 billion. This man-made archipelago remains a symbol of Dubai's opulence, offering a lifestyle synonymous with luxury, leisure, and panoramic ocean vistas.
Sobha Hartland: Renowned for its masterfully crafted residences and lush
landscapes, this neighborhood takes the third spot with a transaction value of AED 2.52 billion. The community's fusion of modern living and natural surroundings appeals to those seeking a harmonious balance between sophistication and serenity.
Business Bay: A vibrant business and residential hub,
Business Bay
secured the fourth position with a transaction value of AED 2.43 billion. Its strategic location, coupled with a mix of commercial and residential spaces, makes Business Bay a dynamic choice for investors and end-users alike.
Dubai Creek Harbour: The burgeoning
Dubai Creek Harbour
claims the fifth spot with a transaction value of AED 1.62 billion. As a waterfront destination, it encapsulates the vision of a harmonious urban lifestyle, offering a perfect blend of modernity and natural beauty.
Top Communities by Number of Transactions:
Jumeirah Village Circle: 1,418 transactions
Arjan: 1,163 transactions
Sobha Hartland: 1,115 transactions
Business Bay: 1,094 transactions
Jumeirah Lakes Towers: 765 transactions
Dubai's real estate sector, as showcased in the Q3 2023 market update, is not merely thriving: it's flourishing. The diversity in property types, the impressive surge in transactions, and the remarkable growth in total worth reflect a market that continually adapts to meet the evolving needs and aspirations of its investors and residents. As the city looks towards the future, the Q3 2023 results affirm that Dubai's real estate remains an unwavering symbol of innovation, resilience, and unparalleled growth.
– Ends –
About D&B Properties
With nearly a decade's experience in the UAE Real Estate market,
D&B Properties
is an acclaimed, award-winning firm and one of the leading brokerage companies in Dubai. Our success is defined by the gratification of our clients and the milestones we have achieved since 2015. We have been recognized as the 'Top Broker of Emaar' in four consecutive years and have made premium collaborations with leading developers - such as Emaar, Nakheel, Dubai Properties, DAMAC, SOBHA - and listing platforms - such as houza, Bayut, Property Finder, and Yalla Deals.
Follow D&B Properties on:
---
---