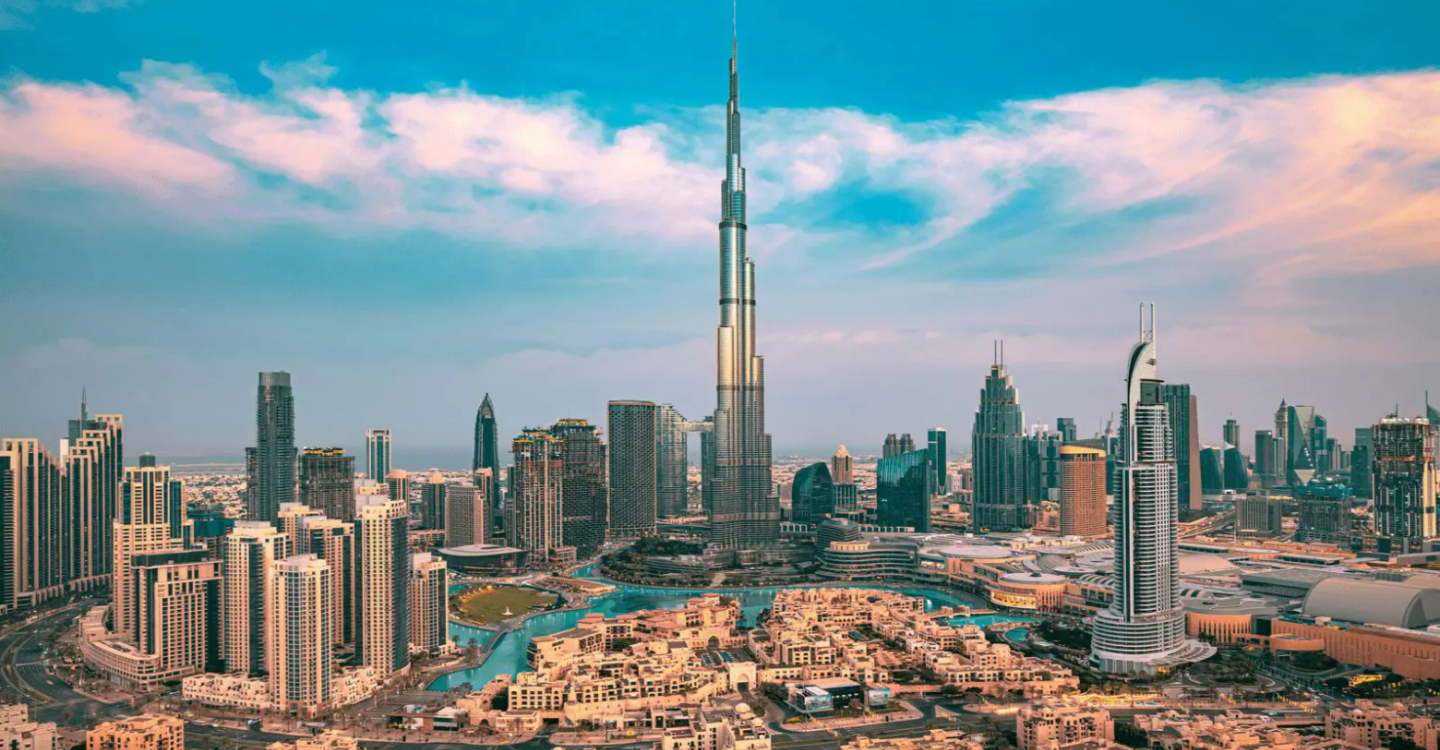 In a city filled with luxury, it's no surprise that even homes are now becoming brands themselves. In Dubai, you can find residences decked out with all the amenities and features that money can buy - and then some. If you're in the market for a branded home, Dubai is the place to be. Branded properties offer higher yields, lower operating costs, hassle-free management, and a quicker sale than regular properties.
Branded Residences are essentially a collaboration or a partnership between a real estate developer and a prominent luxury lifestyle brand. Historically, Branded Residences were primarily joint ventures with luxury 5-star hotel brands such as Four Seasons, Ritz-Carlton, and Banyan Tree, to name a few.
This concept has since evolved.
In today's contemporary world, many lifestyle brands such as cars, jewelry, and fashion are also making a distinct mark on the skyline, and there is no other city seeing more traction than Dubai. Some of the more popular examples are the likes of Armani, Elie Saab, Aston Martin, Lamborghini, and de GRISOGONO.
"The brand-residence industry has exponentially grown by 200% in Dubai over the past ten years, enabling Dubai to compete with places like New York and Miami in both ongoing and completed projects," said Adham Younis, CEO of D&B Properties.
Branded Proponents of branded residences say that they offer buyers a sense of security and peace of mind that comes with owning a property backed by a well-known brand.
1. The Armani Hotel, Burj Khalifa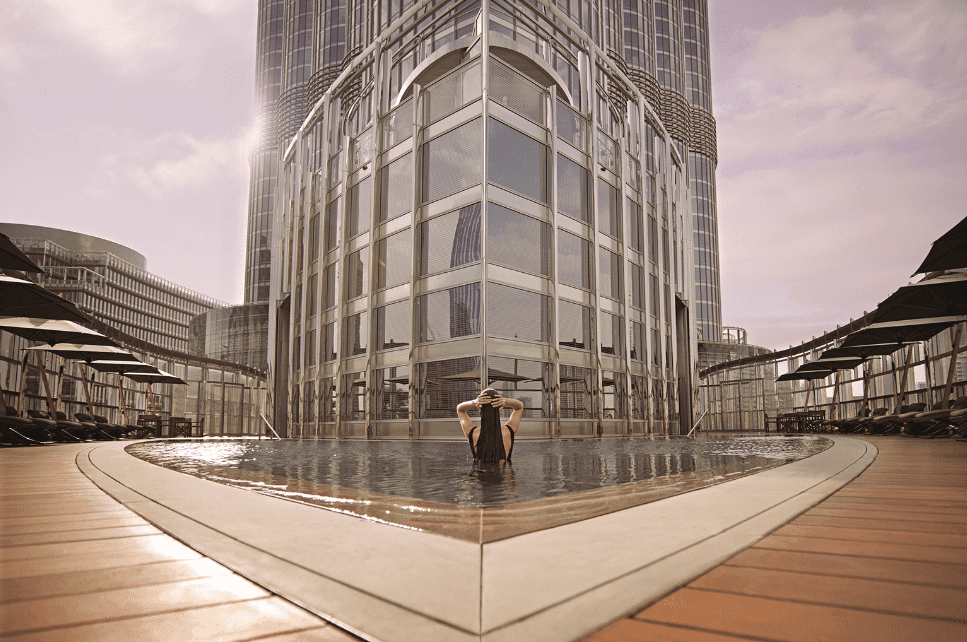 The Armani Hotel, which debuted in April 2010 inside the residential wing of Downtown Dubai's famous Burj Khalifa, was the city's first Branded Residence, and rightfully set the standard for luxury and sophistication. Featuring stunning views of the city, guests can enjoy a variety of amenities, including:
World-class spa
Infinity pool
Private club
2. Elie Saab Townhouses, Meydan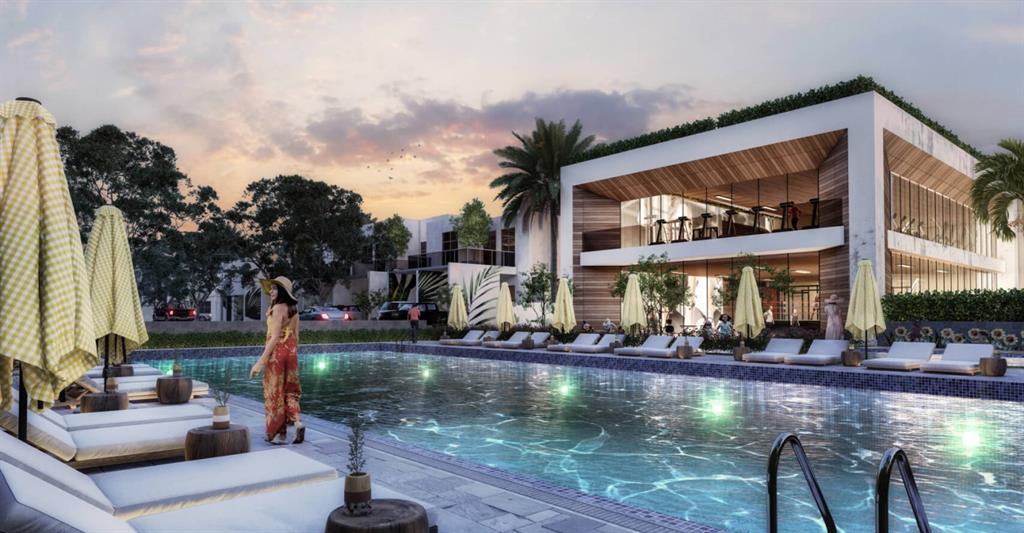 Branded The renowned Haute-couture designer's Elie Saab Townhouses in Meydan feature tasteful and opulent interior finishings. The all-inclusive community is surrounded by top-notch amenities, gourmet restaurants, and hosts a plethora of retail centers. Other amenities include:
Serenity swimming pool
Premium shopping & dining
Sport courts
Elite schools
3. Cavalli Tower, Dubai Marina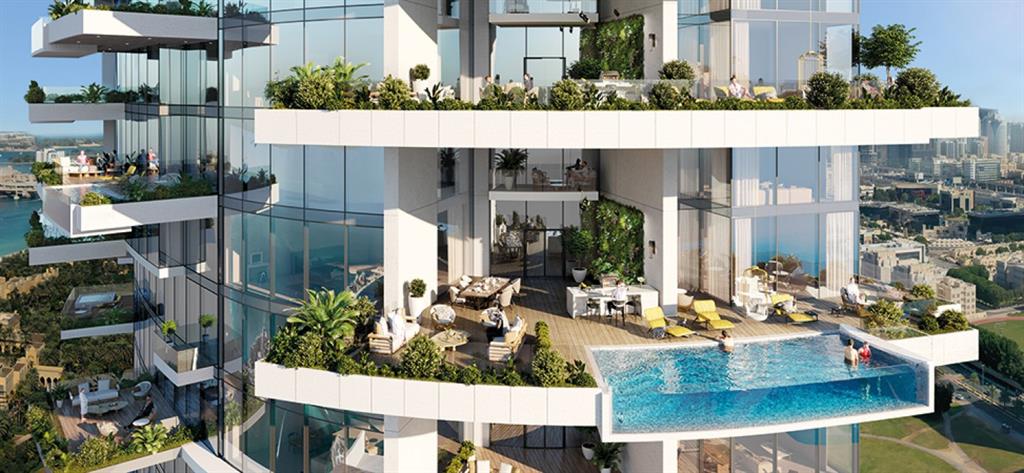 A collaboration between Italian fashion designer and inventor Robert Cavalli, and international developer DAMAC, Cavalli Tower is the pinnacle of luxury living with outstanding views of the Palm Jumeirah, Burj Al Arab, and the Dubai Marina skyline. The fine collection of 1, 2, and 3-bedroom apartments boast year-round gorgeous views, tasteful architecture, and unmatched water features.
Housekeeping (a la carte)
Babysitting
Personal trainer
In-room spa treatment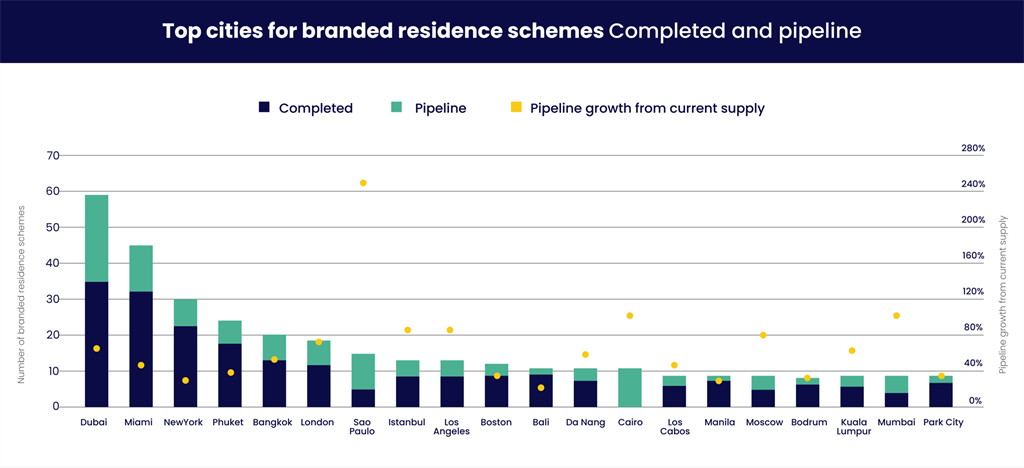 The Benefits of Owning a Branded Residence
Dubai has seen a large influx of High-Net Worth Individuals (HNWIs) in the last 2 years and is further expected to receive another 4,000 millionaires before year-end as per Henley Global Report 2022, making Dubai the top destination for millionaires. This is largely due to the government's initiatives, such as switching the global work week (Monday to Friday) from the GCC's practice (Sunday to Thursday). The UAE is also one of the safest countries, ranking second in the Law-and-Order Index according to Gallup's Law and Order 2021 Report. Additionally, the country has comparatively little taxation, which makes it the best place to invest.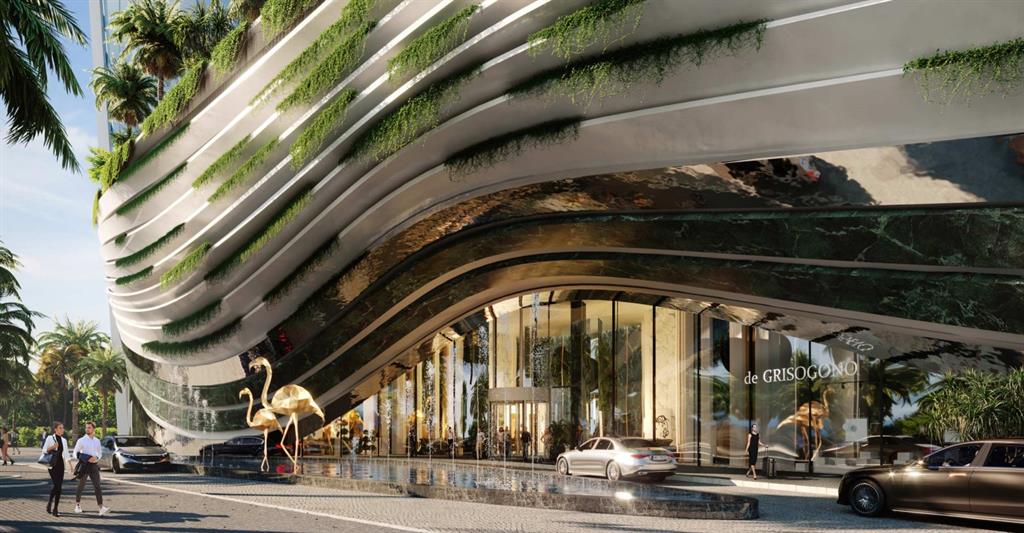 According to Knight Frank's The Branded Residence Overview Dubai 2022 report, 14% of all residential units sold in 2021 were Branded Residences, demonstrating how the growth in HNWIs in Dubai is directly tied to the rising demand for luxury properties, particularly Branded Residences. Similar to this, an increase in branded residences would entice more HNWIs to invest, which will support the nation's economic expansion.
Private pool
Personal shopper
Personal trainer
Pet grooming service
Branded F&B experience
Multi-functional activity room events
Valet parking
Regular hospitality service
24-hour concierge service
Branded Residences in Dubai provide each resident with a lavish personalized service on demand, such as personal shopping, personal trainers, and pet grooming services, along with skilled professional administration and 24-hour concierge services. Higher service fees and maintenance costs are associated with some hotel Branded Residences because they offer butler services like grocery shopping. However, the upkeep of the home and the luxurious level of customer service provided are definitely worth the small premium associated with Branded Residences.
How Much Do Branded Residences Cost?
Branded Residences are often 25% to 35% more expensive as compared to non-branded residences of the same luxury standard, making them somewhat exclusive for Ultra-High Net Worth Individuals (UHNWI). According to Knight Frank's Global Branded Residence Report 2022, however, the capital appreciation for these residences is also significantly higher.
Branded Residences are often 25% to 35% more expensive

Higher cash flow throughout early stages of development

Leveraging on established marketing
The abundance of fast automobiles, luxurious vehicles, internationally renowned fashion brands, and ground-breaking infrastructure has earned Dubai a status of a thriving, wealthy city among people across the world. This is a significant role in attracting global investors as well as driving up demand for branded residences to fit the lifestyle.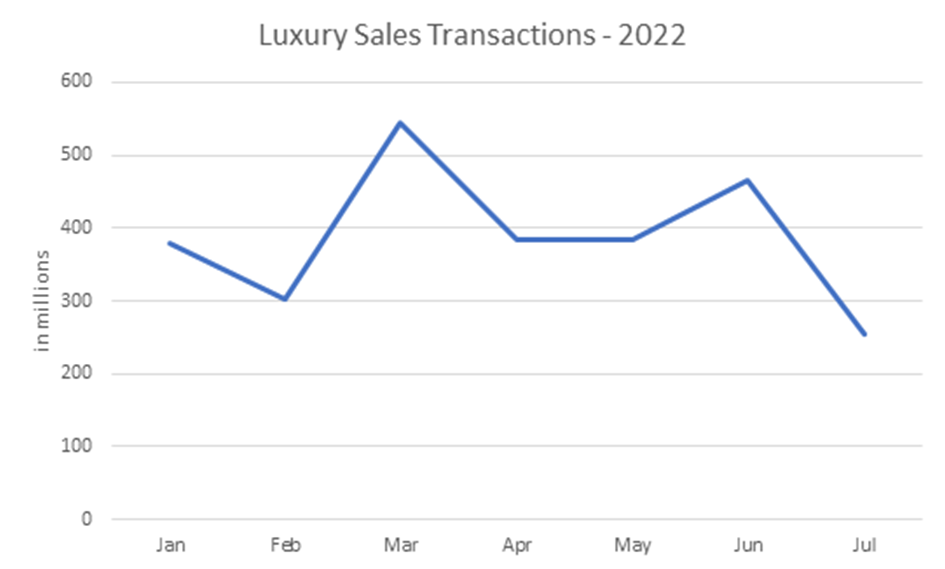 Because of the tremendous potential in Branded Residences, developers have jumped into the real estate market with both feet. Due of the exceptional quality and originality that each well-known brand offers, this inspires the buyer's confidence. Additionally, it enables the developer to leverage the luxury co-brand's larger, if not global, customer loyalty network while utilizing its design knowledge and marketing advantages. According to Savills' research article published in November 2021 on What are branded residences?, brand association also gives developers a higher cash flow throughout the early stages of development, ensuring that project completion dates won't be pushed back.
The Magnetic Attraction of Branded Residences & More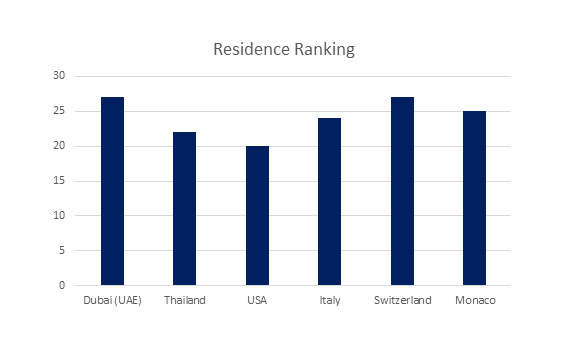 The top countries for branded habitation are ranked in the graph, based on three criteria: reputation, taxation, and quality of life. Although investing in branded residences is appealing, the three elements continue to play a significant role and affect the ability of investments in various areas. Dubai currently leads as the best location when compared to other nations.
One of the regulations that has significantly impacted the demand for Branded Residences is the introduction of the 10-year Golden Visa, which has consistently attracted more HNWIs to the city. Offering an enhanced standard of living, significantly low crime rates, internationally recognized education, and an evolving work force, Dubai continues to attract international brands to come into the country and participate in new collaborations with developers.
Having Branded Residences helps create further brand awareness for the developer by fashioning more international visibility for regional developers. Moreover, brand recognition entices more buyers to purchase units, as backed by Graham Associates Report on
Branded Residences Overview 2022
.
Dubai has a lot of potential as a tourism destination to market its local and regional Branded Residences like The Address internationally. Additionally, given the rate at which Dubai has been luring HNWIs, Dubai will soon overtake New York and Miami as the leading market for Branded Residences, especially given the fact that the percentage of HNWIs in the world has increased significantly over the last 20 years and will continue to do so.

Considering the rate at which wealth has been increasing globally, Dubai still has a lot of room to expand in terms of creating more distinctive Branded Residences. The level of service and amenities offered by the hospitality industry, which is another one of Dubai's strengths, will be a major factor in drawing investors from around the world to Branded Residences in Dubai.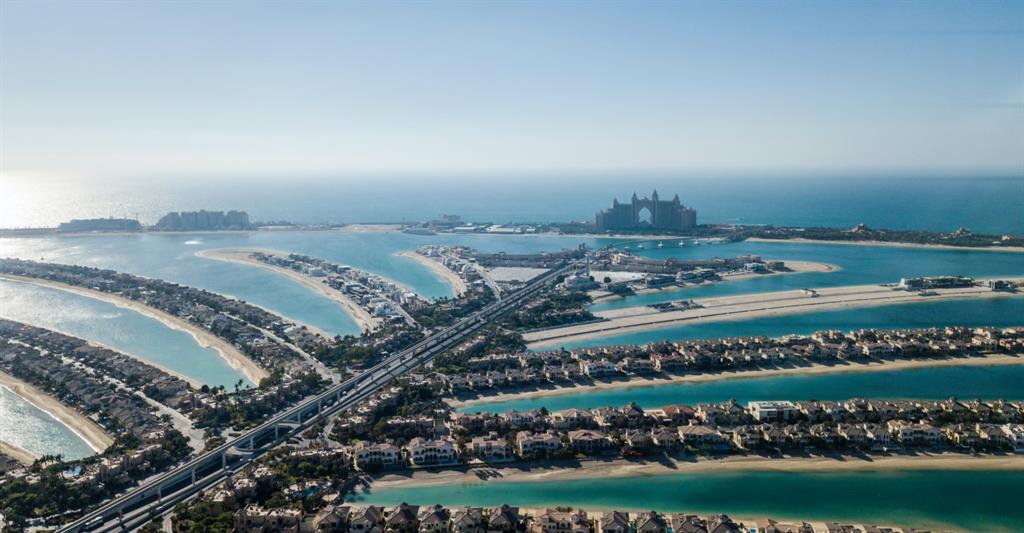 ---
---