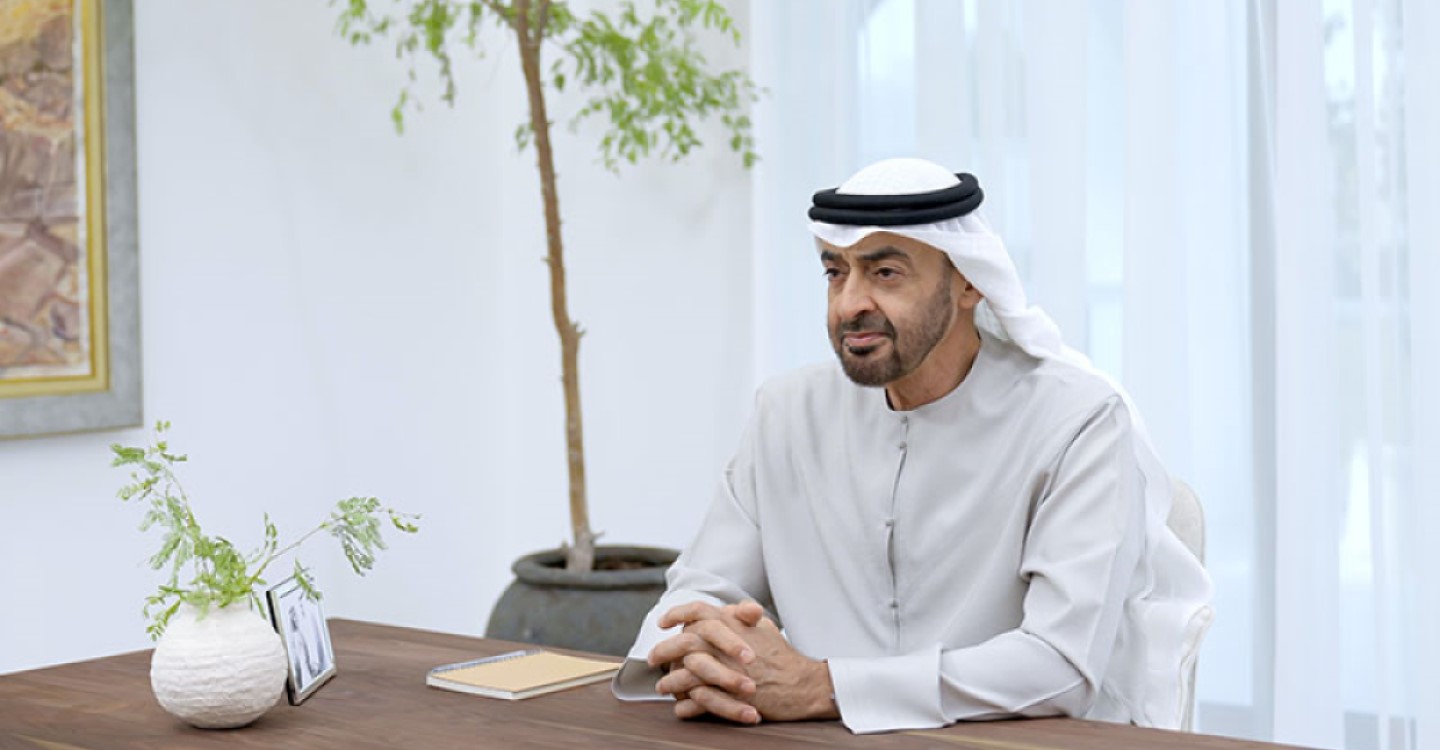 The UAE President, HH Sheikh Mohamed bin Zayed Al Nahyan, has recently announced 2023 as the Year of Sustainability, with a view to promote a more ecological way of life across all industries in the country.
This is part of the UAE's commitment towards achieving its ambitious goals for sustainability and environmental protection. His Highness also emphasized that the Year of Sustainability has particular significance as the UAE prepares to host the 28th United Nations climate change summit, Conference of Parties (COP28). He stated that the UAE is determined for COP28 to set a precedent in the collective global efforts to address climate change.
In a post on his official Twitter platform, the UAE President said that by hosting COP28, the nation will keep supporting innovation in the sustainability sector.
"Effective climate action requires a shared vision and collective will," Sheikh Mohamed wrote. "As host of COP28, we are committed to fulfilling our role as a global convener and will continue to support action and innovation in the field of sustainability."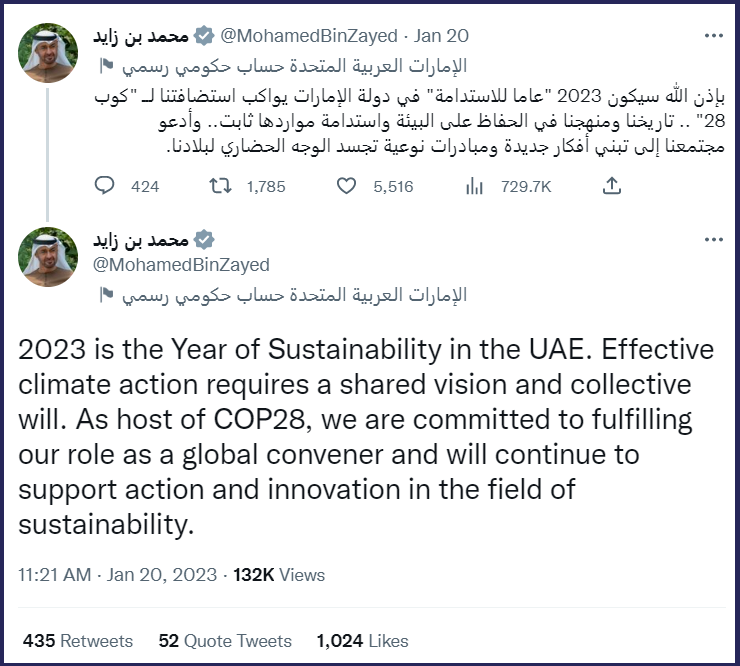 The Year of Sustainability will focus on a number of key areas which include energy efficiency, water conservation, waste management, green building, renewable energy, and eco-innovation.
His Highness has taken steps to ensure the UAE are actively contributing towards a more sustainable future by launching the "Year of Sustainability" - an important initiative designed to promote environmental protection and create ideal living conditions for its citizens. The government is also driving forward their ambitious 'Net Zero by 2050 Strategic Initiative' in order to drive real change throughout our communities.
The UAE has cemented its commitment to sustainability and clean energy with the successful conclusion of Abu Dhabi Sustainability Week 2023, attended by state leaders from around the world. This reinforces The UAE's global leadership position in promoting environmental awareness among both their domestic audiences as well as internationally.
Strategic partnerships have been key for achieving collective success towards this goal; most notably, The UAE-US Partnership for Accelerating Clean Energy (PACE) plans to generate US$100 billion worth of financing support combined with 100 GWs of new clean power deployment across America, alongside emerging economies globally until 2035.
---
---