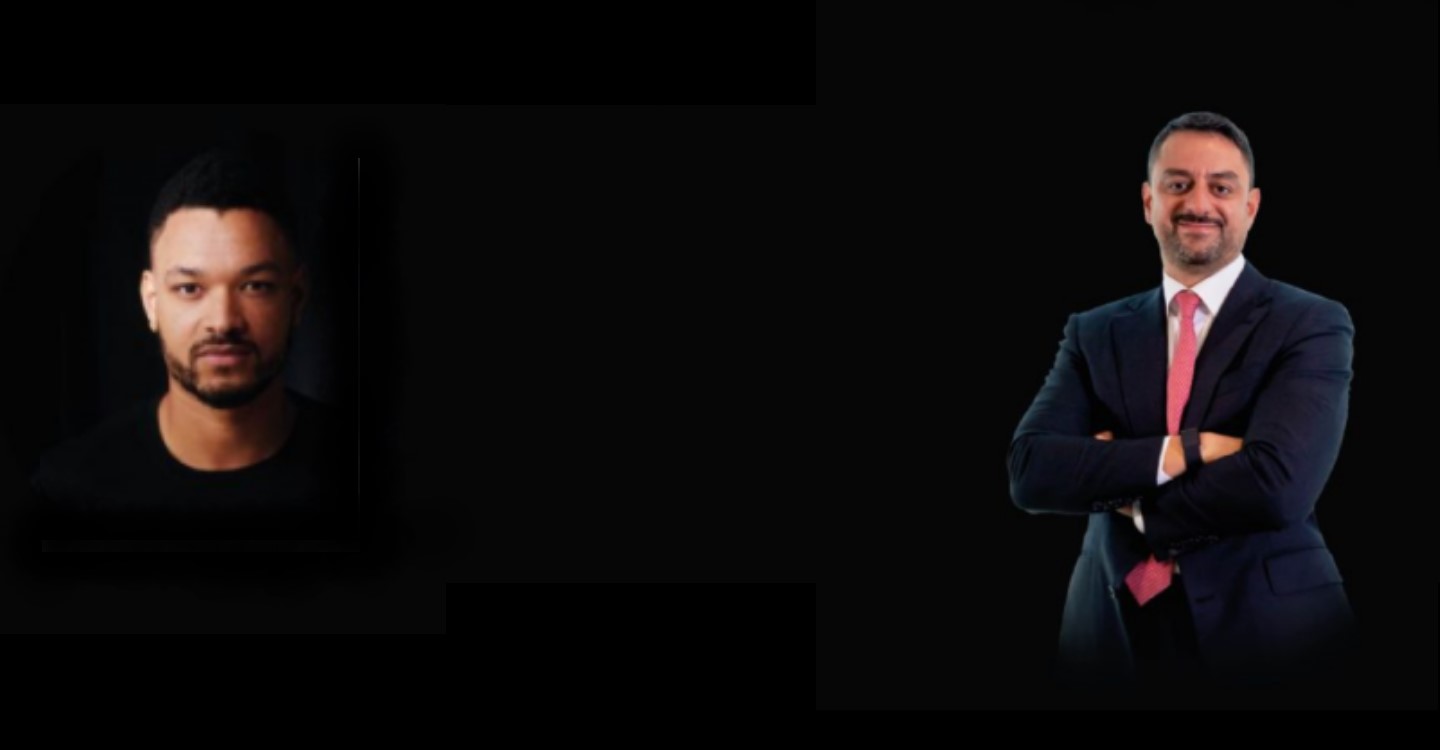 With the magnitude at which the modern world is progressing as to technological advancements, innovations in business, and massive bouts of data readily accessible, a group of leading magnates from several industries within MENA region join a panel discussion on entrepreneurship, innovation, and content creation on 2 March 2022 at Dubai Opera.
The 'An Evening with Steven Bartlett' event preceded with a fireside interview hosting Social Chain founder and BBC One's newest and youngest ever Dragons' Den investor, Steven Bartlett, who himself hosts Europe's number one podcast on Spotify, The Diary of a CEO.
Moderated by Dubai bureau chief at Euronews Jane Withserspoon, the discussion circulated around humble beginnings, Web 3.0, and the ingredients that create an entrepreneur, with panellists compiled of some of the most influential leaders in the region, including Husni Al Bayari, Chairman and Founder of D&B Properties; Séan Garnier, World Champion freestyle footballer; Lewis Allsopp, Group CEO of Allsopp & Allsopp; and Basma Ashry, General Manager of Business Incorporation Zone.
The Age of Entrepreneurship
"The age we live in, everything is happening at superspeed," Husni chimed in on the best advice entrepreneurs can concentrate on. "My experience is that you find a service or product that you believe in, and extend all your energy to grow your business organically. It is exciting learning about all the new technologies coming out every day, but it takes a certain set of skills not to spread yourself thin. Have a goal, have an industry, have a service; once you get to a point where you have financial independence, then you can start investing in furthering your knowledge.
"I have ventured into the metaverse and NFT business, but I do it on the side as an extra interest. I like to understand new technologies. I interact with younger professionals to understand how they think, in order to stay updated on the market," Husni concluded.
Having left global conglomerate Emaar back in 2015 to venture out in his own real estate business was at first glance a daunting task, but Husni believed in his destiny to lead. With only two working employees and a mere 200 sqft office to start off, Husni drew from his market experience and natural leadership to carve his place in the industry. Today, D&B Properties is home to over 180 talented professionals with an office extending 20,000 sqft.
"I take pride in a lot of the success stories that have happened within the office. People who came in with nothing and now have multiple properties around Dubai," said Husni Al Bayari.
A born and bred Dubai individual, Husni believes in extending the culture of belonging. "We wanted to create a platform that would bring out the best in salespeople. So, what kind of technology, marketing support, mental support do they need? Sales is a tough job; they need to know there is someone looking out for them. I initially built that platform, that support, for me, and as soon as I saw the result was positive and beneficial, I started inviting people in. And before you know it, people began hearing about us and wanted to join."
The Makings of a Creative
Speaking on humble beginnings, the hardships of facing a conventional society as a creative child, and being the last of four siblings, Steven Bartlett believes that 'insecurity and independence in early childhood are the makings of an entrepreneur'. He goes on to say, "The things that invalidate you when you're younger become the things you crave validation for as an adult." He emphasized it is that drive for validation that inherently initiates the entrepreneurial spirit, and it is up to each individual to shift that into a positive or negative outlet
Having been expelled from school twice and dropped out of college, the well-spoken young millionaire has made up for it in business finesse and a sharp mind for innovation. He believes where most entrepreneurs lack strategy is in prolonged research and analysis that goes into many campaigns or operations. "You can find the answer quickly [to whether a direction is right for your business] by experimenting, rather than researching and figuring it out over time." Persistent over building a culture of experimentation within your establishment, Steven said that when you find yourself solving a problem unconventionally, but you see clear results, and simultaneously you are facing resistance from society, that is when you know you are early to an innovation.
'It is inevitable' and only a matter of time before society adopts that method.
The panel wound down on discussion of where Dubai's future is headed; Bartlett reiterated the immense potential of Web 3.0 and how Dubai and the UAE can play a key role in attracting talent to the country to create unicorns – a term used in the venture capital industry to describe a privately held start-up company with the value of over $1 billion.
---
---