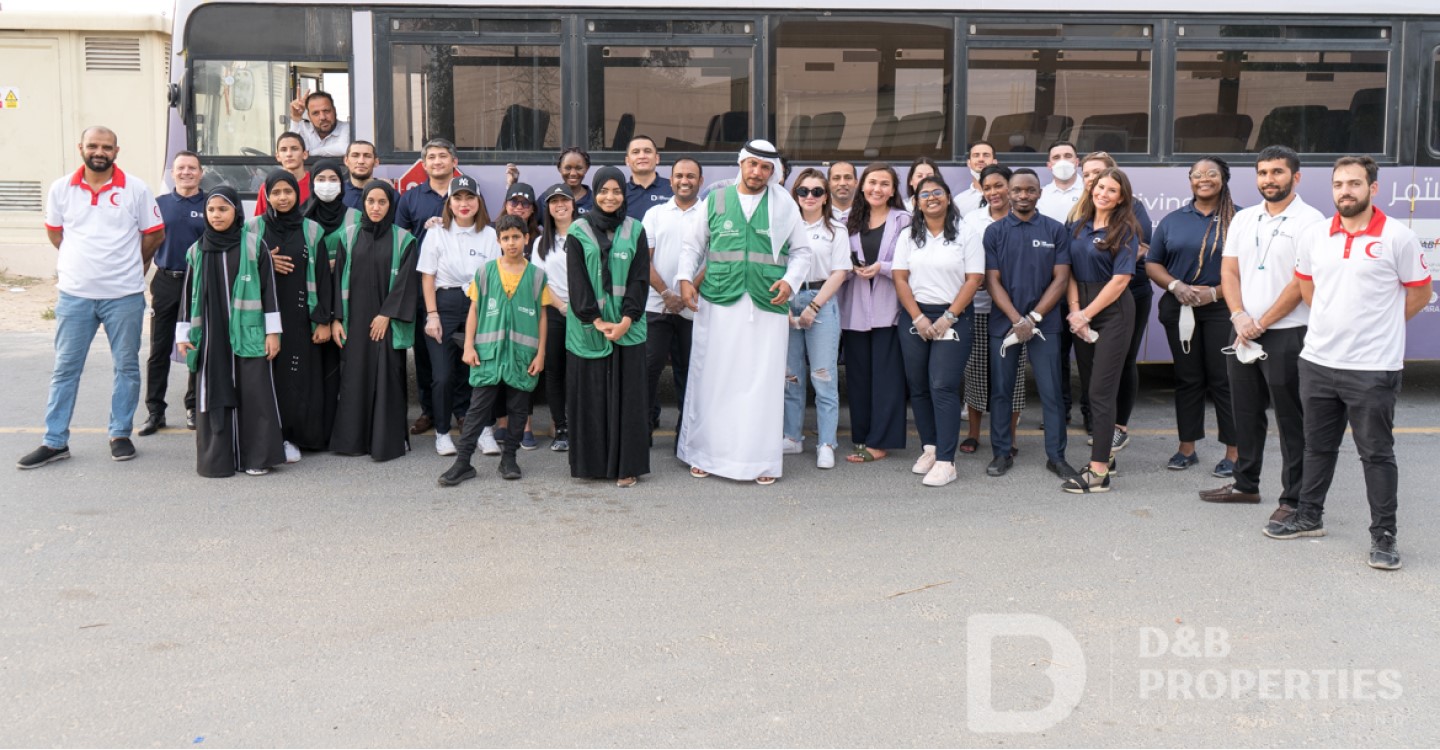 Dubai, UAE - 22 April 2022: This Ramadan, D&B Properties is among many firms collaborating with Emirates Red Crescent (ERC) to aid in their Ramadan programme for 2022, which will benefit over 2.1 million people in the UAE and the rest of the world.
The team at D&B Properties joined forces to donate upwards of 1,200 kilograms worth of essential food items and over 150 litres of cooking oil to ERC in a days' time, and also volunteered with ERC and Dubai Police to be part of the group distributing the food boxes to families in need in the UAE last week.
In partnership with ERC, within one day D&B Properties also contributed in the donation of 500 Iftar meals within Labor tents, which will be distributed by ERC in Ramadan.
Adham Younis, Group CEO of D&B Properties, said, "The holy month of Ramadan is a yearly reminder to us all that reaching out a helping hand should be a continuous activity. We are grateful for the opportunity to have collaborated with Emirates Red Crescent this year, and we look forward to continuing our partnership this year."
---
---