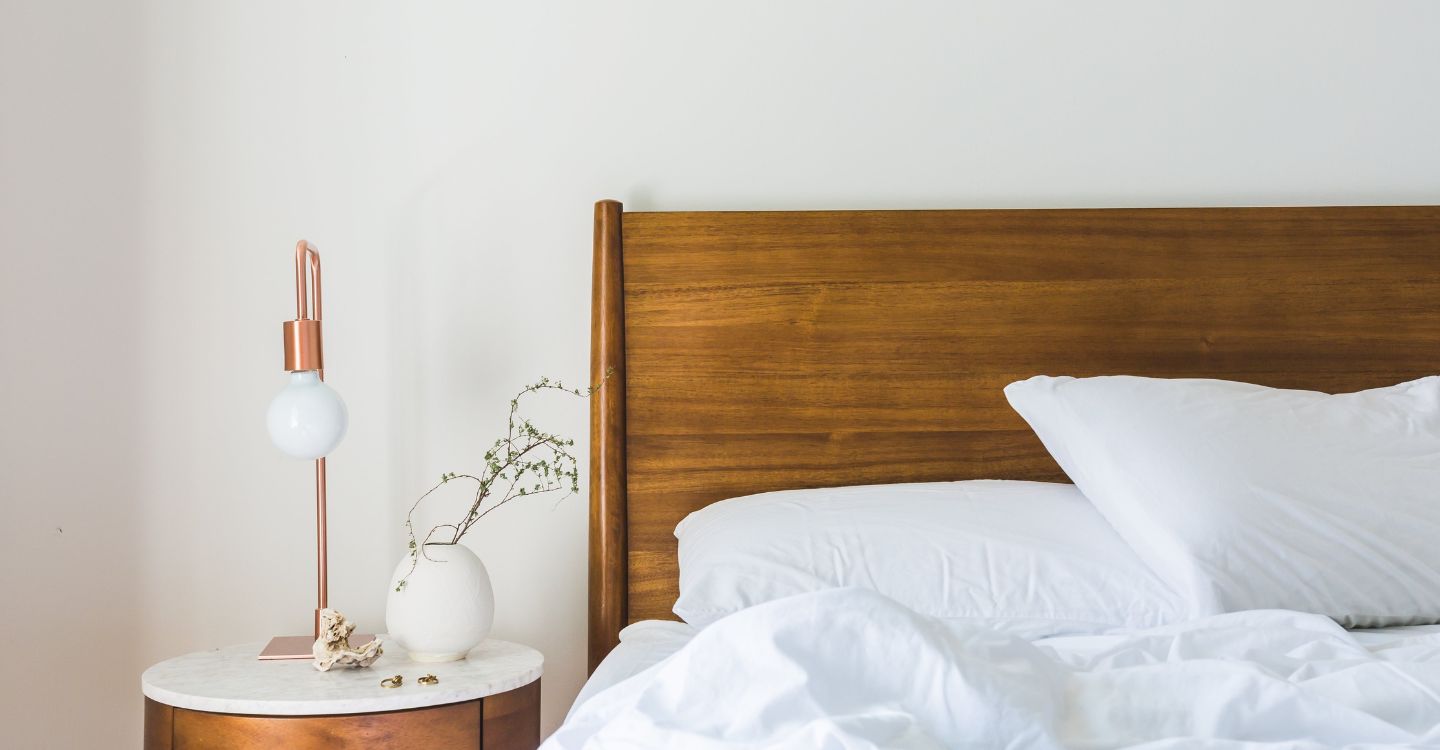 For many, Dubai is one of the most desirable cities to live in due to its diverse culture and many amenities. Renting in Dubai can also be an attractive option for those looking for short-term housing or flexibility in their living arrangements. However, it's important to be aware of some key tips when renting a property here. Here is the ultimate rental guide in Dubai.
Start your search early
The rental market in Dubai can move very quickly, meaning that good properties can go off the market very quickly. It's important to start your search as early as possible to ensure you get the best deal and find the perfect property for you.
Beginning your search early also enables you to take advantage of any local incentives that may be offered. Some areas offer discounts or other deals if buyers purchase within specific time frames. Additionally, starting sooner gives you the opportunity to research any prospective neighborhood thoroughly before committing to it. You can explore the community's schools, businesses, crime rate, and other key factors that play into your decision-making process about which home to purchase.
Finally, getting a head start on your property search allows for plenty of time for pre-qualifying for a loan and saving funds for potential closing costs and other fees associated with purchasing a home. Having ample time allows you to compare loan terms from different lenders so that you can make sure you are getting one with favorable rates and conditions. It also gives potential buyers the ability to save up additional monies for special home improvements or repairs they may want done after moving into their new home.
Know what you want
Before starting your search, it's advisable to have a clear idea of what kind of property and area you are looking for. This will help narrow down your search and make it easier to find properties that suit your needs when in Dubai.
It is absolutely essential to know what kind of property you want before renting or looking, as this will help to ensure that you make the best purchasing decision for your needs. Knowing what kind of property is necessary for a successful choice as there are many different types of properties available and each carries its own features, benefits, and restrictions. It is important to understand the different types of properties in order to fully assess which one would be the most suitable for your individual needs.
For example, those who are looking for residential property may want to consider aspects such as location, size and price range when making their decision. Similarly, those searching for commercial property should take into account laws, environmental assessments, and various other factors when deciding on their ideal spot. It is also important to think about future plans as well; if someone plans on expanding their family or business soon it would be wise to opt for a more spacious and accommodating piece of real estate.
Research the area
Once you have an idea of what kind of property you need, research the area thoroughly before committing to anything. Look at crime rates and investigate nearby schools, parks and transport links – these are all factors which could affect your decision when renting a property.
When it comes to renting in Dubai, there are a wide variety of communities to choose from. From the traditional and luxurious Arabian Ranches with its villas surrounded by golf courses and equestrian centers to the modern Palm Jumeirah, with its high-rise apartments and beachside resorts; from the bustling Downtown Dubai with its world-class shopping malls and glamorous hotels to the quiet suburban expatriate compounds like Mira Oasis in Reem Community, you can find something for everyone. But no matter which community you choose, you will be sure to experience the incredible amenities that make Dubai such an attractive city – endless sunshine, pristine beaches, stunning skyline views, world-famous restaurants and nightlife, an abundance of cultural activities – just to name a few.
Apart from these major hubs, there is also plenty of variety when it comes to renting in less populated areas of the city. Examples include Jumeirah Village Circle (JVC) – a popular spot for those looking for spacious apartments for rent in Dubai at more affordable prices; Al Barsha – a low-density residential neighbourhood with lots of greenery and parks; or Mirdif – an up-and-coming area known for its lush landscaping and family friendly amenities. All these locations offer great value for money compared to their more expensive counterparts.
Get familiar with rental contracts
It's important that you familiarize yourself with rental contracts before signing any documents, so make sure you read through them carefully and understand any clauses or conditions attached to them before signing on the dotted line.
Rental contracts in Dubai typically contain all relevant details about the tenancy agreement, such as information on rent payment, maintenance obligations, rules regarding shared amenities (if applicable), and any other conditions specified by either side. This helps ensure clarity on both sides - what is expected of each party and how breaches of contract will be handled. It also serves to protect both parties from potential legal disputes or misunderstandings that could arise at a later date.
Moreover, most rental contracts in Dubai also include additional clauses such as those related to security deposit payments, pet policies, occupancy rules, smoking prohibitions, parking regulations etc., depending on the circumstances of each individual case. In some cases, there might also be additional provisions regarding occupational hazards or safety features that need to be considered when drafting a rental agreement for a particular property.
Another important aspect is that all rental contracts must adhere to local laws and regulations; failure to do so can lead to hefty fines or worse penalties being imposed on either side. Therefore, it is imperative that landlords review their rental agreements regularly with an experienced lawyer in order to ensure they remain compliant with all applicable laws and regulations. Furthermore, while it may be tempting at times to rely solely on verbal agreements during negotiations between landlords and tenants in Dubai, it is always recommended that any negotiated points or changes be put into writing so there is no room for uncertainty or dispute later down the line.
Understand local laws
The law requires landlords to register the tenancy agreement with Dubai's Real Estate Regulatory Authority (RERA) before it can be legally binding. This registration process ensures that both parties have read and understood the terms of their agreement. Once registered, a cap will be placed on annual rent increases for five years unless either party agrees to an earlier increase.
All rental contracts must be registered with the Dubai Land Department (DLD) in order to be legally recognized. The DLD will also have to approve any changes or modifications that may be made to the contract in order for them to be valid.
When it comes to residential properties, tenants are required to pay a refundable security deposit as well as an annual rent, which is typically paid on a quarterly basis. Upon vacating their property, tenants are entitled to receive either their full security deposit in its entirety or one month's rent plus any applicable fees depending on the terms established by the landlord before beginning the tenancy. Tenants should also bear in mind that any modifications made to the property without landlord's permission will lead to additional costs such as damages and/or restoration charges.
In case a tenant wishes to terminate their lease early, they must first gain permission from their landlord through a written agreement which should then be submitted to DLD for registration purposes.
Be prepared for costs
Additional costs such as internet installation fees, maintenance fees or security deposits may be required during the process of signing a lease agreement so make sure you set aside enough funds to cover these expenses when budgeting for rent payments each month.
Check out viewing options
Doing a physical inspection of the property allows potential renters to gain insights into the condition, safety and maintenance of the rental, ensuring that they are aware of any potential issues or deficiencies before signing a lease agreement. In particular, viewing a property can help identify any existing structural damage such as water leaks, pest infestations or other issues which may require expensive repairs during tenancy.
Visiting potential properties is recommended if possible – but if this isn't feasible then ask about online viewing options such as video tours or 3D walk-throughs provided by agents instead – these can provide invaluable information about a property from afar!
Consider transportation links
One practical point worth considering when selecting a home is its proximity to public transport links; whether that's bus routes or Metro stations – having these close by can save time (and money!) on getting around town each day.
If you own a car and drive, check out how far the property is from main roads to get to and from places that you need to go to often such as work or dropping your kids off to school.
Ask questions
Don't be afraid to ask as many questions as necessary before committing yourself - this will help ensure there are no hidden surprises later down the line. A good tip would also be to ask advice from friends who have rented properties in Dubai previously - they may have useful insights which could help you out during the process.
Make it your own
Once you've secured the deal on your new rental, add small touches to make it your own. Although your landlord might not allow you to make big changes to the property, there are little things you can do to make your home cozy and comfortable within your preferences.
---
---