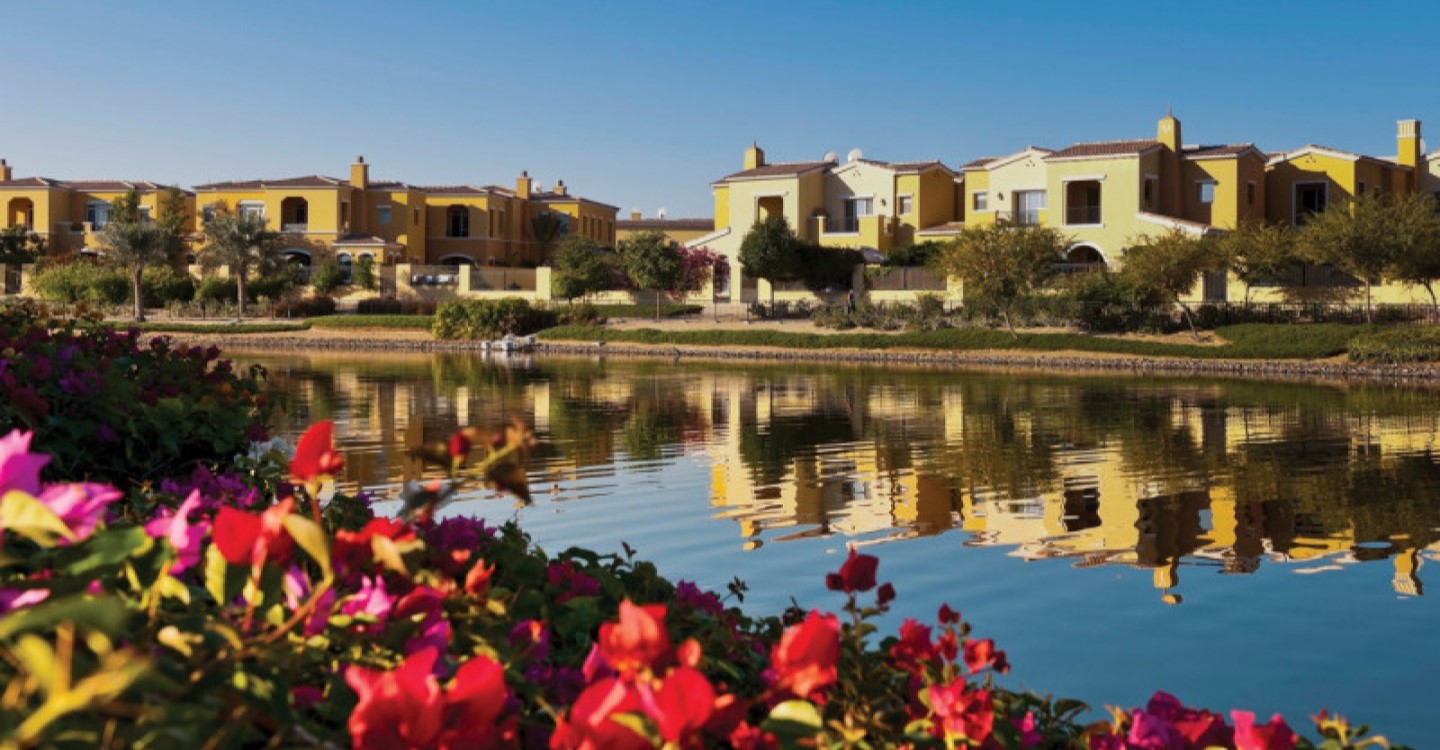 Dubai, the jewel of the United Arab Emirates, has long been an attractive destination for expatriates and investors from around the world. Its captivating blend of modernity, luxury, and cultural richness is truly unparalleled. Within this dazzling cityscape, Arabian Ranches stands as a prime residential destination that has been enticing individuals and families alike. In this comprehensive guide, we'll delve into the allure of living in Arabian Ranches, exploring the lifestyle, amenities, and properties that make it a coveted choice for residents and investors.
Nestled in the heart of the Arabian desert, Arabian Ranches is a meticulously planned and thoughtfully designed residential community that offers a serene and balanced lifestyle. This picturesque neighborhood is renowned for its lush green landscapes, wide-open spaces, and a harmonious blend of contemporary living within a tranquil desert environment.
Green Oasis Amidst the Desert
One of the hallmark features that sets living in
Arabian Ranches
apart is the abundance of lush greenery that envelops this picturesque community. Arabian Ranches has masterfully integrated parks, gardens, and pristine golf courses into its landscape, providing residents with a flourishing oasis where an active outdoor lifestyle thrives. Whether you're a passionate golfer or simply relish leisurely walks in beautifully landscaped surroundings, Arabian Ranches offers a wealth of opportunities for all to savor.
Family-Centric Living
Beyond the tangible amenities, Arabian Ranches fosters a sense of belonging and community spirit. Regular events and activities bring families together, creating opportunities for neighbors to become friends. It's a place where bonds are formed, traditions are celebrated, and memories are made. For newcomers, Arabian Ranches provides a welcoming embrace that makes settling in a joyous experience.
In Arabian Ranches, family-friendly living isn't just a concept; it's a way of life. This community has meticulously crafted an environment where families can thrive, where children can receive a world-class education, and where every day is an adventure waiting to be explored. It's a testament to the commitment to excellence that defines this desert oasis, where families come together to create a tapestry of cherished moments and shared dreams.
Community Spirit and Social Engagement
This vibrant neighborhood encourages a strong sense of community. Regular events and activities, including food festivals, markets, and fitness classes, are organized to foster social connections among residents. It's a place where neighbors become friends, making it easy for newcomers to settle in and feel right at home. At the heart of Arabian Ranches lies a commitment to creating an environment where residents can truly connect. Regular events and activities are organized to bring neighbors together and encourage social bonds. These gatherings range from delightful food festivals that celebrate diverse cuisines to bustling markets where residents can explore local crafts and treasures. There are also fitness classes that promote a healthy lifestyle and provide opportunities for residents to stay active while mingling with fellow neighbors.
Properties for Sale in Arabian Ranches
Now that we've delved into the allure of living in Arabian Ranches, it's time to turn our attention to the captivating properties available for sale within this enchanting community. Arabian Ranches boasts a dynamic real estate market that caters to an array of preferences and budgets.
Whether you're in pursuit of a charming
townhouse
or an opulent villa, Arabian Ranches offers a spectrum of options that are poised to capture your imagination. One of the hallmarks of Arabian Ranches' real estate landscape is its remarkable diversity. The community takes pride in presenting a myriad of property types, ensuring that there's a perfect match for every discerning buyer. From young couples embarking on their homeownership journey to larger families seeking spacious abodes, Arabian Ranches has curated a collection of properties that cater to the diverse needs of its residents.
Villas: Luxurious Living Spaces
Arabian Ranches villas are nothing short of architectural masterpieces. They draw inspiration from Mediterranean and Arabic design influences, resulting in homes that are as aesthetically pleasing as they are functional. The attention to detail in every aspect of these villas, from the facade to the interiors, reflects a commitment to excellence that sets them apart.
One of the defining characteristics of
Arabian Ranches villas
is their spaciousness. These homes are designed to provide residents with ample living space, ensuring comfort and convenience. Whether you opt for a cozy 2-bedroom villa or an expansive 6-bedroom residence, you'll find that every square foot is thoughtfully planned to cater to your needs.
Townhouses: Perfect for Small Families
Townhouses in Arabian Ranches are known for their efficient use of space. They are designed to maximize every square foot, ensuring that you have all the essentials without unnecessary excess. For individuals or smaller families, this can be a highly appealing feature as it simplifies daily life and reduces the need for extensive maintenance.
One of the unique advantages of
townhouses in Arabian Ranches
is the presence of well-maintained gardens. These outdoor spaces provide a private oasis where you can relax, entertain, or simply enjoy the natural beauty of the community. It's a place where you can cultivate your own green haven without the extensive upkeep that comes with larger properties.
Apartments: A Slice of Urban Living
While Arabian Ranches is primarily known for its stunning villas and cozy townhouses, there's a hidden treasure waiting to be explored within this community—the apartments. These units offer a unique style of living that is well-suited for singles or couples seeking the convenience of apartment living without sacrificing the serenity and charm of the Arabian Ranches community. Let's take a closer look at why these apartments are considered hidden gems.
While villas and townhouses dominate the landscape of Arabian Ranches, there are also some hidden gems in the form of apartments. These units offer a different style of living, suitable for singles or couples who appreciate the convenience of apartment living without leaving the serenity of the community.
Investment Potential
When considering Arabian Ranches, one cannot overlook its tremendous investment potential. Beyond being an exceptional residential community, it stands as a promising venture for investors seeking not only a place to call home but also a robust return on their investment. Let's delve deeper into the factors that make Arabian Ranches an attractive option for those looking to invest in Dubai's real estate market.
Investment in real estate often hinges on demand, and Arabian Ranches enjoys a steady and consistent demand for its properties. The allure of this community, with its lush landscapes, family-centric environment, and first-class amenities, continues to attract both tenants and buyers. This translates into a potentially high occupancy rate for investment properties, ensuring a reliable stream of rental income.
Conclusion
Living in
Arabian Ranches
is a harmonious blend of modern luxury and serene desert living. Its lush landscapes, family-centric amenities, and diverse range of properties for sale make it an attractive choice for those seeking a balanced lifestyle. The sense of community and the potential for property value appreciation further enhance its appeal. Arabian Ranches isn't just a place to reside; it's a place to thrive, where every day feels like a dream in the heart of the desert. If you're considering a move to Dubai or seeking an investment opportunity, Arabian Ranches is a destination worth exploring.
---
---