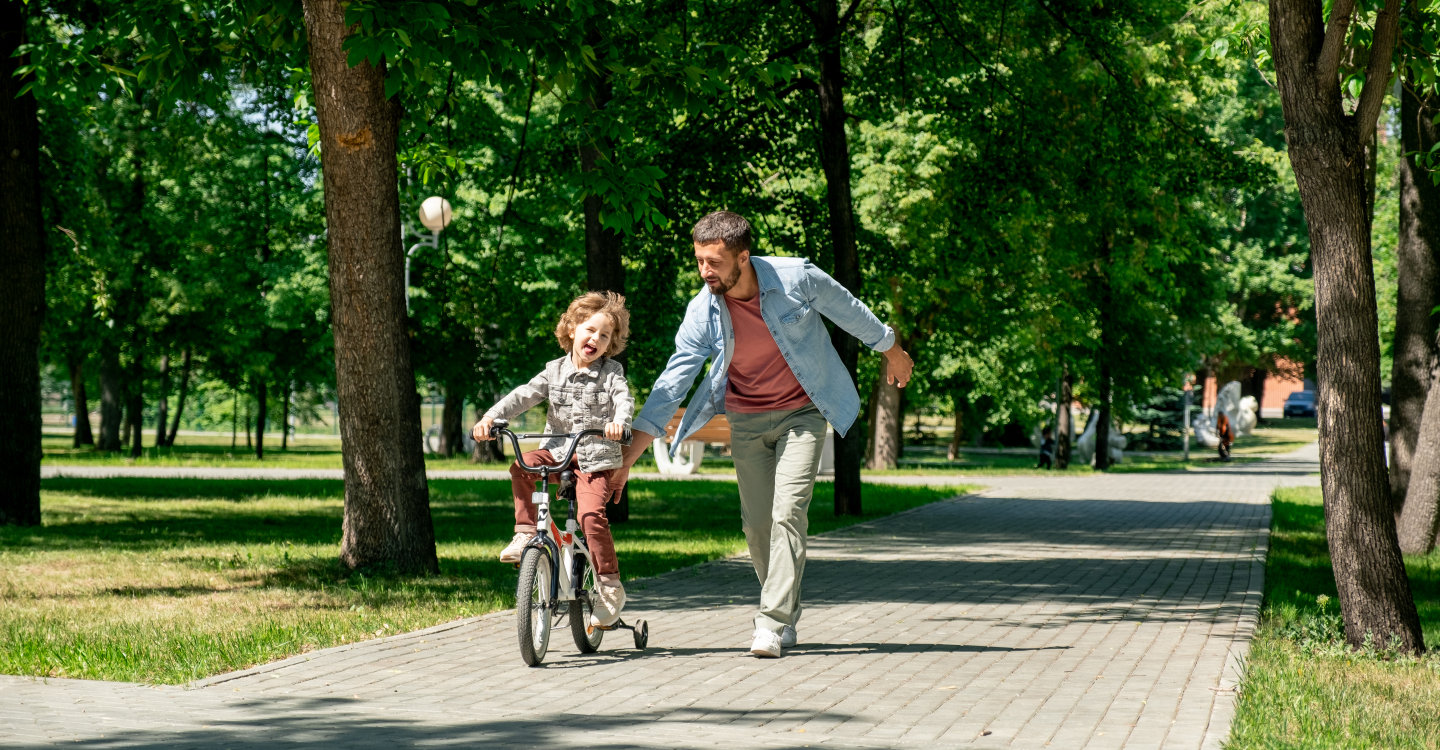 Welcome to Dubai Hills Estate, the premier lifestyle destination located on the edge of the city. This vibrant and beautiful development has become a popular tourist destination in recent years, with a variety of attractions and activities to suit every taste.
From thrilling outdoor adventures and lively
shopping malls
, to tranquil parks and gardens, there is something to cater for everyone's needs at this community. Here are the top five things for you to experience as a resident of Dubai Hills Estate:
1. Shop Till You Drop at the Dubai Hills Mall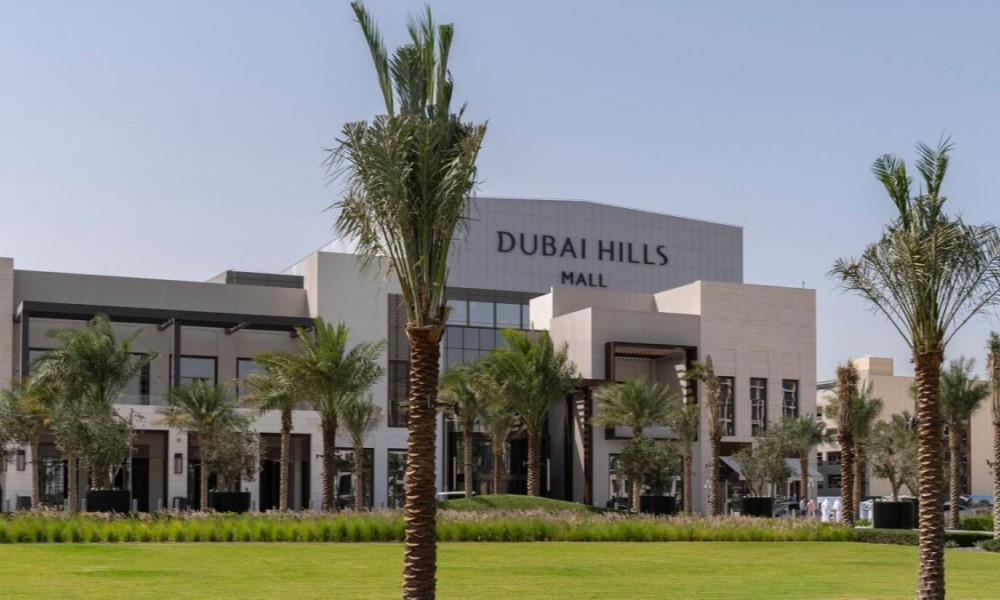 This sprawling complex celebrates the culture and lifestyle of the region with its mix of modern stores, delicious eateries, and plenty of entertainment options. You'll find everything from designer fashion to traditional Middle Eastern clothing, jewelry, perfumes, books, electronics, and much more. The mall also has a wide range of dining spots specializing in international cuisine including Italian, Chinese, Indian, Thai, Mexican and many other cuisines from around the world. All of these
restaurants
have outdoor seating areas where you can enjoy alfresco meals while taking in views of the cityscape that surrounds you.
The mall also has plenty of activities to keep families entertained such as a 3D Cinema featuring the latest movies; an ice rink for some winter fun; bowling lanes; ten-pin bowling alley; indoor rock climbing walls; a gaming center with virtual reality experiences; an arts and crafts studio for kids; a mini golf course complete with obstacles like windmills; laser tag arena; an indoor trampoline park; an outdoor play area for little ones; and a car-racing arcade game. For adults there are luxury spas offering relaxing treatments or you can take a leisurely stroll through one of their many gardens filled with lush greenery and vibrant flowers.
When hunger strikes again head to the food court which offers all kinds of fast-food favorites like burgers, pizzas and pastries. If that doesn't satisfy your craving, there are also gourmet restaurants like steakhouse grills serving premium cuts that'll make your mouth water! And if you need something sweet after all that savory food then make sure to try out one of their famous confectioneries where they serve up some truly delicious cakes, pastries, and chocolates.
2. Stroll Through the Colorful Miracle Garden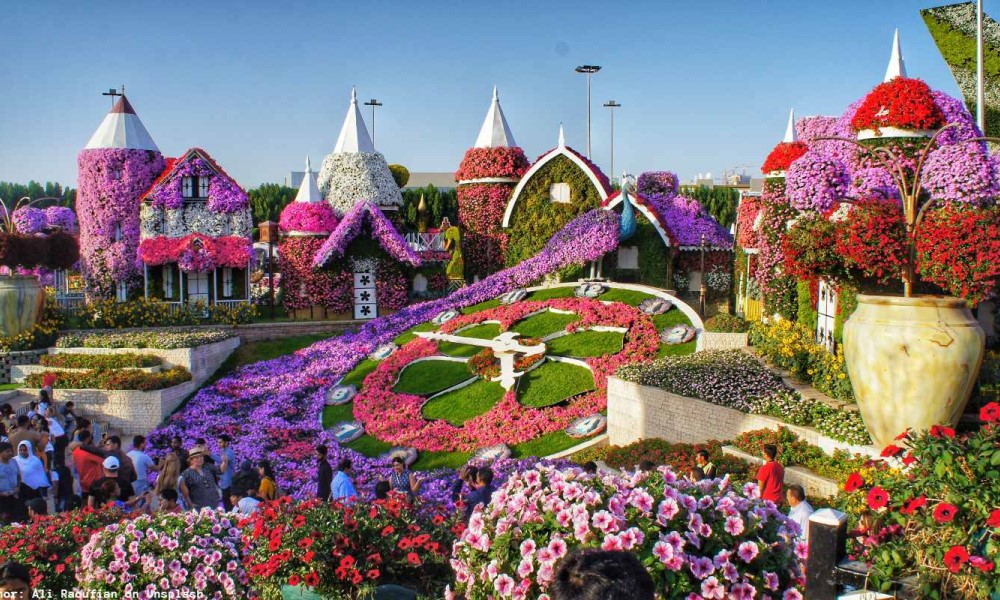 Located only minutes away from Dubai Hills Estate, residents can wind down with a leisurely stroll through Miracle Garden – one of Dubai's most beloved attractions filled with stunning displays of colorful flowers arranged into intricate shapes like stars or hearts. Spanning an impressive 72,000 square meters, it is home to over 45 million flowers from 250 different varieties. As you wander through its meandering paths, you will be entranced by the kaleidoscope of colors created by more than 120 million blooming flowers and plants.
The garden boasts a fascinating selection of installations and displays. Marvel at the awe-inspiring vertical gardens, tunnels covered in blooms, floating boats crafted from flowers, and even an airplane crafted out of petals! Also featured are a butterfly house filled with over 15,000 butterflies and two impressive clock towers made up entirely of flowers.
3. Head Down to the Golf Club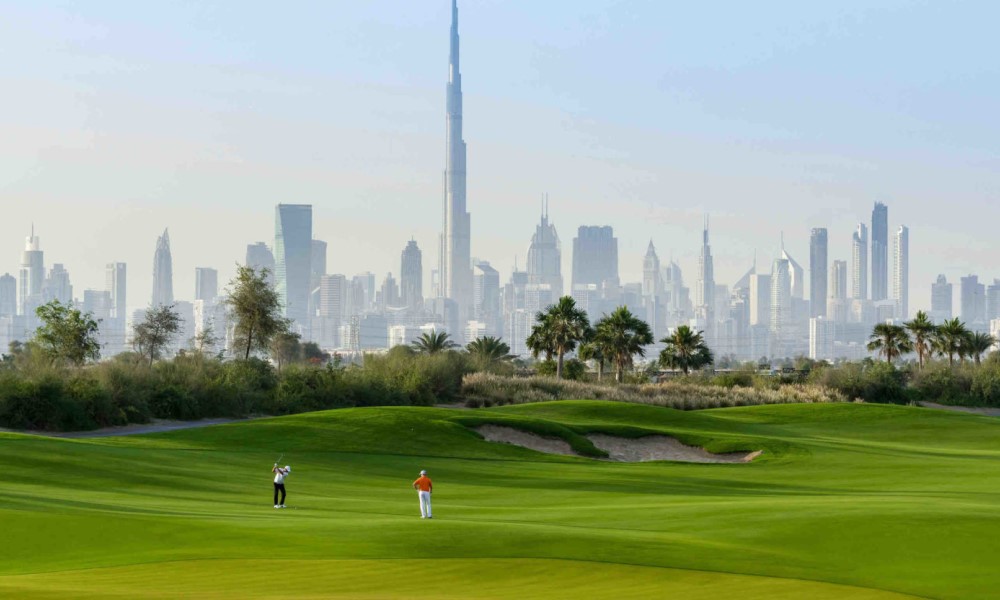 The Dubai Hills Golf Club, located atop the lush green hills of Dubai Hills Estate, is a premium golfing destination that offers an exquisite and luxurious experience to all its patrons. Featuring 18 holes, stretching across 6,893 yards of pristine landscapes and natural beauty, the golf club has become renowned for its challenging yet rewarding course design. Players from around the world have been known to flock to this exceptional spot in search of a true championship-style golf outing.
The grounds feature meticulously designed greens and bunkers that bring out the best in any golfer's game. The facility also boasts an array of amenities including a driving range – perfect for fine tuning your skills - as well as a putting green and several practice areas that are great for beginners or even experienced players. In addition, there is also a pro shop where you can purchase all the necessary equipment to get you started on the right foot.
Aside from its exceptional course offerings, Dubai Hills Golf Club also offers a variety of dining options such as gourmet restaurants and bars offering delectable cuisine from around the world. Whether it's breakfast, lunch, or dinner you're after – they've got something to tickle your tastebuds! And with breathtaking views of downtown Dubai in the distance, it makes for one truly unforgettable experience.
Being part of
Luxury Collection
by Emaar – one of the leading developers in Dubai – guests at Dubai Hills Golf Club can be sure they will receive top notch service and attention at all times. From professional caddies to assistance with booking tee times and more – everything is designed to make your time here as enjoyable as possible. So, if you're looking for an elite golfing destination with unparalleled scenery and facilities – then Dubai Hills Golf Club should be top on your list!
4. Picnicking at Dubai Hills Park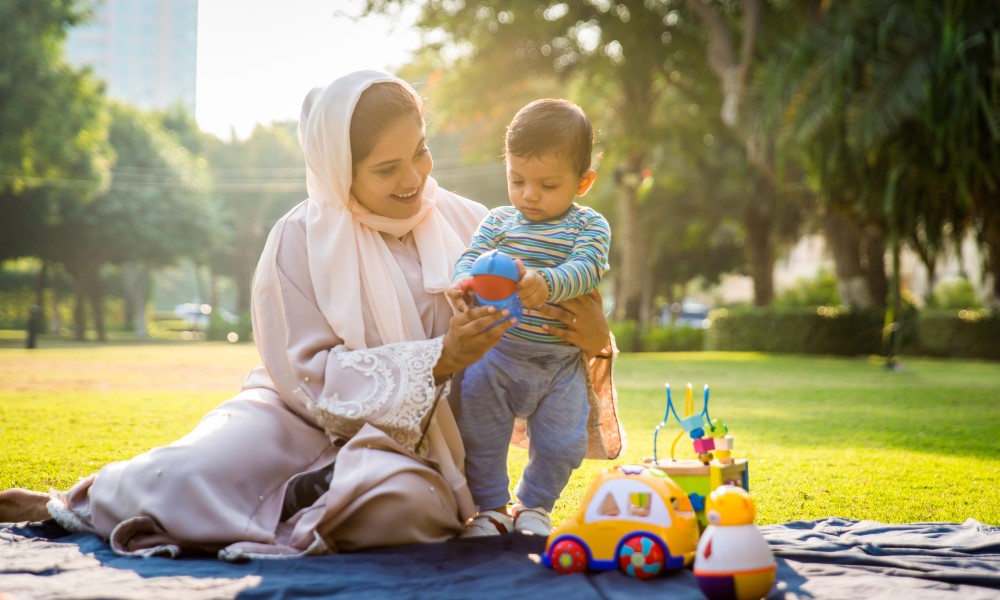 Visiting Dubai Hills Park at
Dubai Hills Estate
is an experience like no other. Located on the outskirts of the bustling metropolis of Dubai, it's the perfect place to relax, take in the breathtaking views and explore nature all while enjoying a much deserved break from city life. The park spans over 200 hectares, offering countless activities and beautiful landscapes to explore. A
full day trip to Dubai
Hills Park is sure to be unforgettable; there are several walking trails to stroll along where visitors can admire lush green trees and wildflowers, as well as a wide range of natural habitats such as wetlands, woodland, grasslands and desert shrubland.
From early morning till late evening the park offers something for everyone; from outdoor sports such as tennis, basketball and football courts, children's play areas and skate parks – there is no shortage of things to do here! A favorite past-time for many visitors is exploring the picturesque lake which boasts crystal clear waters that reflect gorgeous sunsets throughout the year.
5. Got a Taste for Fine Dining?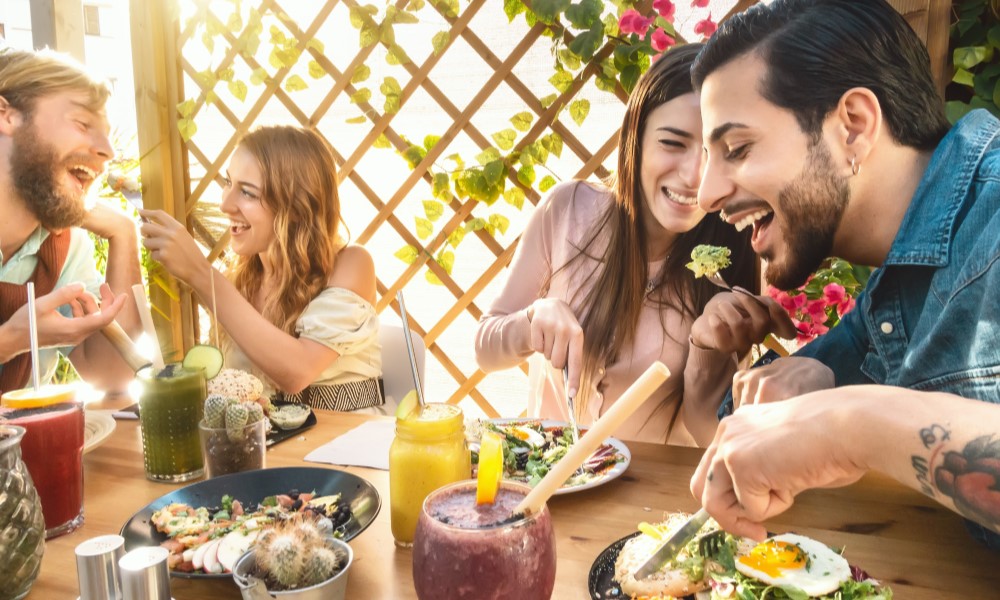 The Hills Eatery at Dubai Hills Estate is a modern and stylish dining hotspot conveniently nestled in one of the city's most fashionable neighborhoods. Featuring breathtaking views of the skyline, The Hills Eatery offers guests an unforgettable experience while they enjoy a delicious meal. With a diverse, ever-changing menu inspired by international cuisines, patrons have the opportunity to explore new flavors from around the world all in one place.
In addition to its unique menus, The Hills Eatery also provides guests with an enjoyable atmosphere thanks to its contemporary design and inviting ambiance. The eatery boasts expansive windows that offer stunning views of the cityscape beyond and sleek interior decor that creates a welcoming vibe for both tourists and locals alike. To add even more excitement to each visit, guests have access to a full bar featuring exquisite cocktails crafted from top shelf spirits.
Not only does The Hills Eatery provide diners with top notch food and drinks, but it also offers several exclusive services designed to elevate their experience even further. From personalized wine pairings to private dining options, guests can enjoy a truly luxurious evening at this premier destination. To ensure your visit is as special as possible, each order is prepared with love and attention by expert chefs who strive for culinary perfection in every bite.
The Hills Eatery isn't just another restaurant; it's an escape into a world of gastronomic delight! Come see what everyone's talking about at Dubai Hills Estate's newest hotspot – The Hills Eatery!
---
---