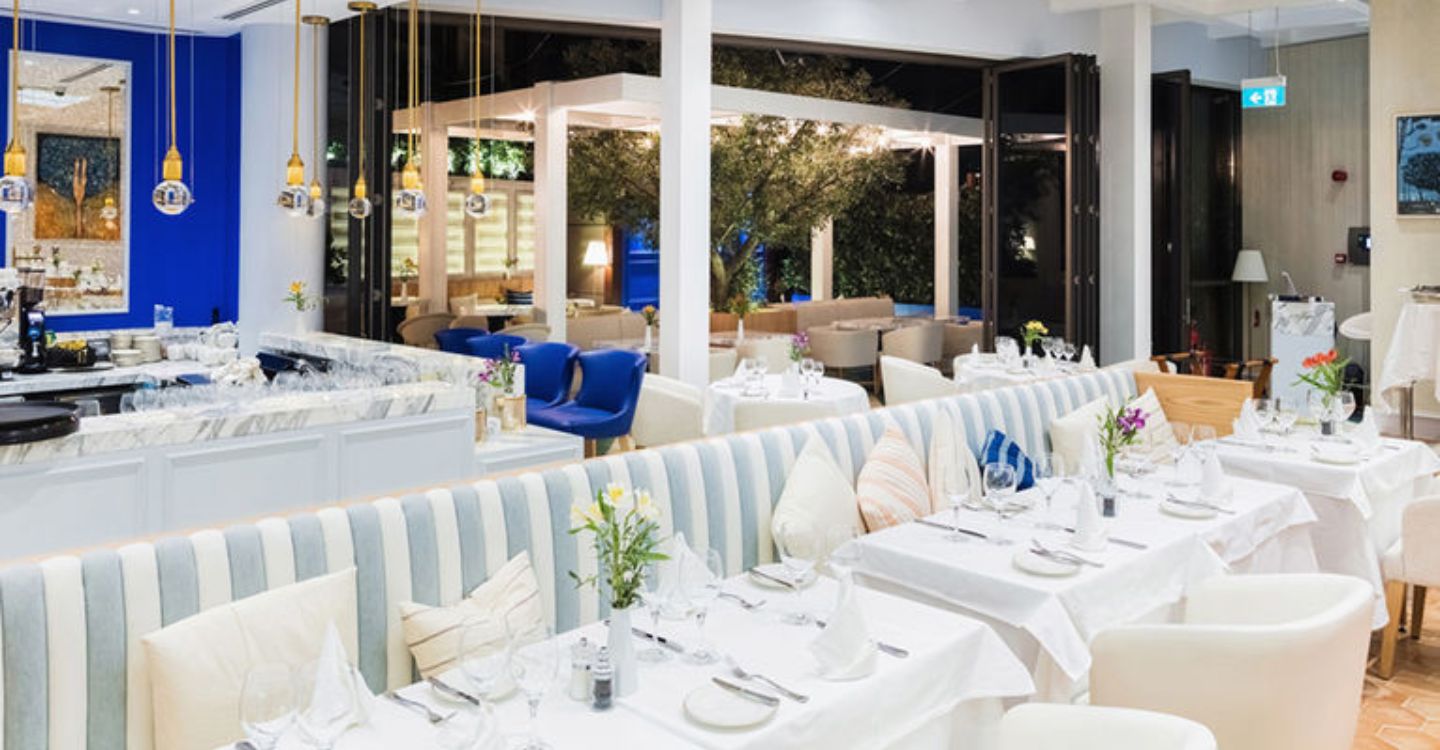 Dubai is one of the seven emirates that make up the United Arab Emirates, located on the southeast coast of the Persian Gulf. With a population of over 3.3 million people, it is the most populous city in the UAE and one of the most cosmopolitan cities in the world. Dubai is known for its stunning architecture, luxurious shopping, and dynamic nightlife, making it a popular destination for tourists from around the globe. The city is home to some of the world's most iconic landmarks, including the Burj Khalifa, the tallest building in the world at 828 meters, and the Burj Al Arab, a sail-shaped hotel that is a symbol of luxury and extravagance. The city is also famous for its man-made islands, such as the Palm Jumeirah, which is shaped like a palm tree and features luxury hotels, villas, and resorts.
In addition to its impressive architecture, Dubai is also renowned for its shopping scene. The Dubai Mall, one of the largest shopping malls in the world, features over 1,200 retail outlets, including high-end brands such as Chanel, Gucci, and Prada. Visitors can also enjoy a wide range of entertainment options at the mall, such as an aquarium and an indoor theme park.
It is a city that is constantly evolving and pushing the boundaries of what is possible. With its ambitious development plans and a focus on innovation, the city has transformed itself into a global hub for business, tourism, and culture. Whether you are looking for luxury, adventure, or a taste of the exotic, Dubai is a destination that has something for everyone.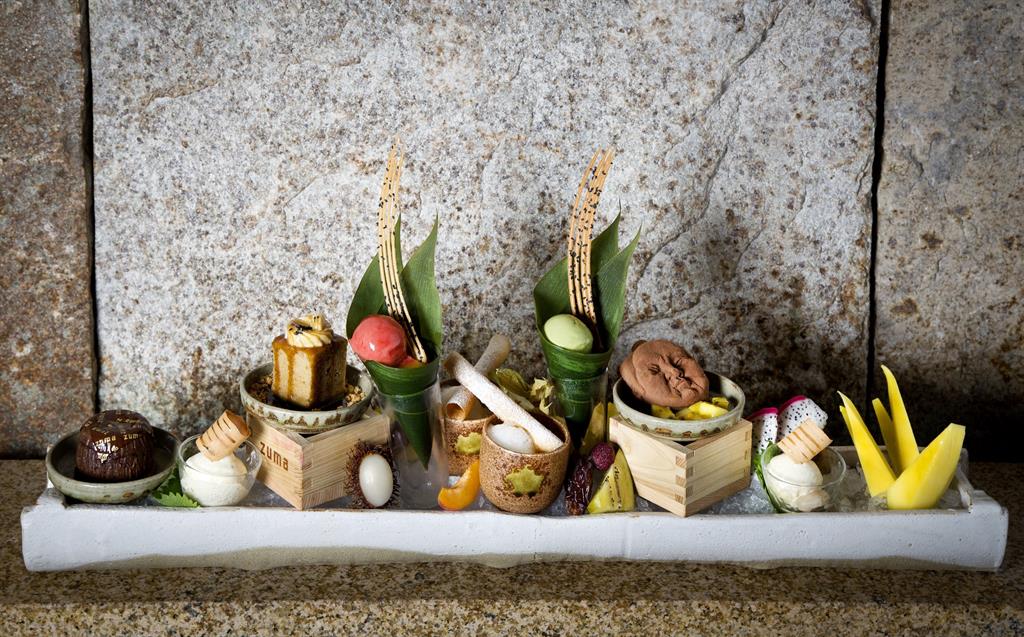 Dining in Dubai
Dubai is a culinary melting pot, home to a plethora of restaurants offering a diverse range of cuisines from all over the world. From high-end fine dining to street food, the city has something to offer every taste and budget. Here are some of the best restaurants in Dubai, and what makes them stand out.
1. Zuma Dubai
Zuma Dubai is an award-winning Japanese restaurant located in the heart of the city's financial district. The restaurant has a modern, stylish interior, with floor-to-ceiling windows offering stunning views of the surrounding skyline. Zuma is known for its exceptional sushi and sashimi, made with the freshest seafood, as well as its grilled dishes, such as wagyu beef and black cod with miso. The restaurant also has an extensive cocktail menu, with creative concoctions like the Yuzu Margarita and the Kiwi Martini.
What makes Zuma stand out is its commitment to quality and attention to detail. The chefs use only the finest ingredients, and the presentation of each dish is a work of art. The service is also exceptional, with staff who are knowledgeable and passionate about the food they serve. Zuma is a must-visit for anyone looking for an unforgettable dining experience in Dubai.
2. La Petite Maison
La Petite Maison is a French-Mediterranean restaurant located in the Dubai International Financial Centre. The restaurant has a warm, inviting atmosphere, with an open kitchen where diners can watch the chefs at work. La Petite Maison is known for its simple, rustic dishes made with the freshest ingredients, such as roasted sea bass with fennel and the grilled lamb cutlets with thyme and garlic.
What sets La Petite Maison apart is its emphasis on sharing. The dishes are designed to be shared between two or more people, creating a convivial and social dining experience. The service is also exceptional, with staff who are knowledgeable and attentive, making sure every guest feels welcomed and taken care of. La Petite Maison is a great choice for a romantic dinner or a night out with friends.
3. Nobu Dubai
Nobu Dubai is a Japanese-Peruvian fusion restaurant located in the Atlantis hotel on the Palm Jumeirah. The restaurant has a sleek, modern design, with a bar area overlooking the ocean. Nobu is known for its innovative dishes that combine Japanese and Peruvian flavors, such as the yellowtail sashimi with jalapeno and the black cod with miso.
What makes Nobu stand out is its commitment to sustainability. The restaurant sources its seafood from sustainable fisheries and uses organic, locally sourced produce whenever possible. The chefs also use traditional techniques and ingredients, creating a unique and authentic dining experience. Nobu is a great choice for anyone looking for a luxurious, sustainable dining experience in Dubai.
4. The Maine Oyster Bar & Grill
The Maine Oyster Bar & Grill is an American seafood restaurant located in the DoubleTree by Hilton hotel in Jumeirah Beach. The restaurant has a New England-inspired design, with wooden tables and chairs, and an outdoor terrace overlooking the beach. The Maine is known for its fresh oysters, which are flown in daily from all over the world, as well as its lobster rolls and clam chowder.
What makes The Maine stand out is its casual, laid-back atmosphere. The restaurant is a great choice for a relaxed lunch or dinner, with friendly staff and a welcoming vibe. The Maine also has an extensive cocktail menu, with creative drinks like the Maine Margarita and the Cucumber & Elderflower Collins. If you're looking for a taste of the American coast in Dubai, The Maine is the place to go.
5. Al Hadheerah
Al Hadheerah is an Arabic restaurant located in the Bab Al Shams Desert Resort & Spa, just outside of Dubai city. The restaurant is designed like a traditional Arabic village, with sandstone buildings, lantern-lit pathways, and live entertainment, including camel and horse shows.
Al Hadheerah is known for its authentic Arabic cuisine, with a buffet of hot and cold mezze, grilled meats, and traditional desserts. Diners can try dishes like shish tawook, lamb kofta, and kunafa, a sweet pastry made with cheese and syrup. What makes Al Hadheerah stand out is its unique location and atmosphere. The restaurant offers a true Arabian experience, with stunning views of the desert and live music and entertainment that transport diners to another time and place.
6. Scalini
Scalini is an Italian restaurant located in the Four Seasons Resort in Jumeirah Beach. The restaurant has a chic, contemporary design, with floor-to-ceiling windows overlooking the Dubai skyline. Scalini is known for its classic Italian dishes, made with the finest ingredients and presented with flair.
The menu at Scalini features traditional Italian dishes like handmade pasta, wood-fired pizza, and grilled meats and seafood. The signature dish is the Dover Sole, which is filleted tableside and served with capers and lemon. The wine list is also extensive, with a range of Italian and international wines to complement the food.
---
---