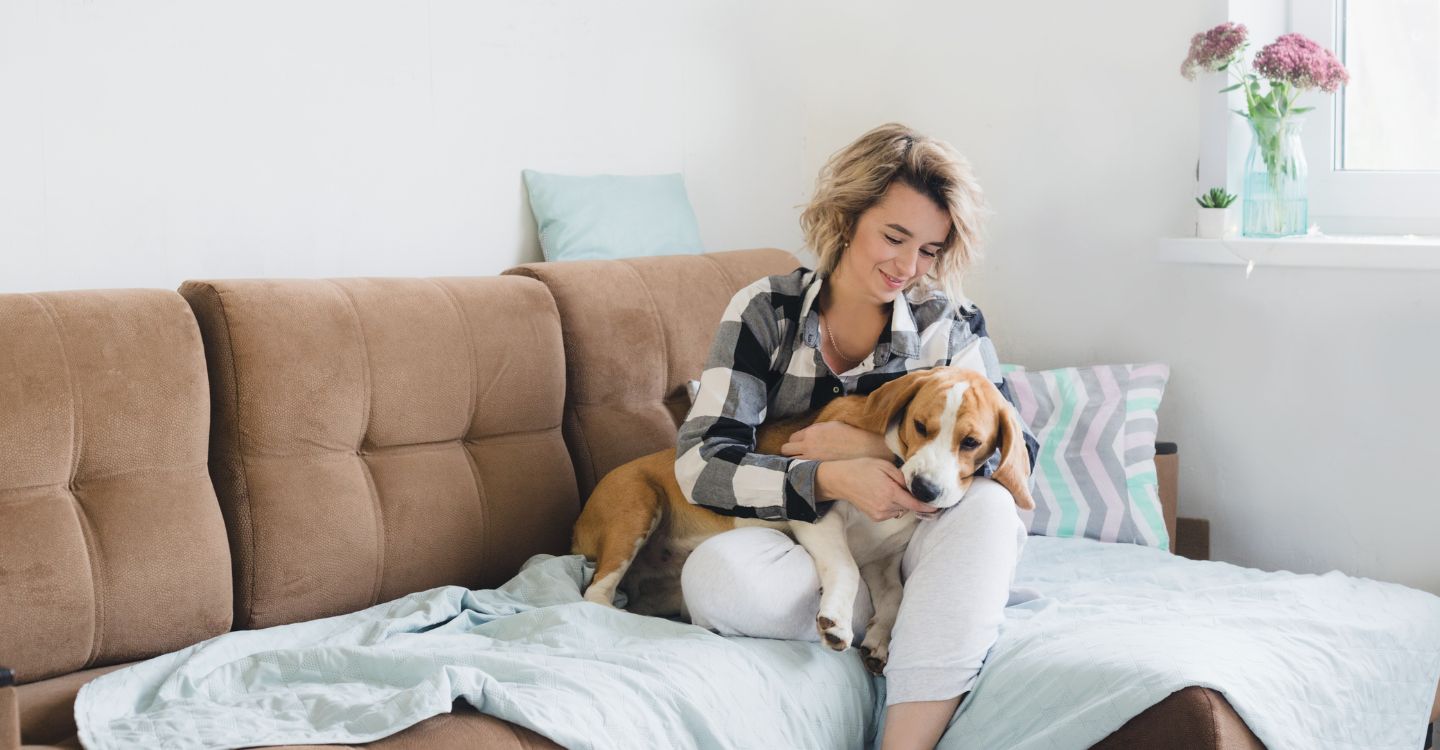 Dubai has become a great place for pet owners, with fantastic vet care services and pet-friendly communities. From the heart of the city to the desert sands, pet owners are finding comfort in knowing their furry friends have access to quality care. Let's explore why Dubai is the perfect place to have pets and the many benefits that come with it.
One of the most impressive aspects of pet ownership in Dubai is its extensive selection of pet-friendly communities. There are numerous residential areas that provide amenities tailored specifically to pets such as off-leash parks, doggy daycare centers, and even walking trails that run through some of Dubai's most beautiful landscapes. This makes it easy for pet owners to take their four-legged companions on exciting adventures while keeping them safe from any potential harm.
Veterinary care services in Dubai are second to none. With over 30 registered veterinary clinics across the emirate, there is no shortage of experienced vets who can provide excellent medical care for your pet at an affordable cost. Not only that, but more and more clinics are starting to offer specialized services such as hydrotherapy, acupuncture, and nutrition counseling for animals suffering from specific ailments or conditions. This means that regardless of whether your beloved pet has minor issues or major health problems, there will be a vet nearby who can provide the best possible treatment plan for them.
Grooming services in Dubai are also top-notch, offering everything from basic baths and trimming sessions to full coat treatments and deshedding services. Most grooming facilities use premium products specifically designed for pets, so you can be sure your furry friend will receive nothing but the highest quality service while they're pampered by professionals who understand their needs best. Grooming also helps keep your pet looking healthy by preventing fur matting and other skin issues caused by dirt buildup or improper hygiene habits at home.
To sum up, if you're looking for a safe place where both you and your beloved companion can experience true happiness together, then look no further than Dubai—the perfect place to have pets! With its convenient access to top-tier vet care facilities and pet friendly communities, as well as its luxurious grooming options, there's no better destination if you want nothing but the best for your furry family member!
Let's take a look at some of the best pet-friendly communities in Dubai:
Arabian Ranches is one of the most popular pet-friendly residential areas in Dubai. It's located close to several parks and golf courses where you can take your dog for a walk or let them play freely with other canines. This community also features an array of housing options including townhouses, villas, apartments and more which have been designed with pets in mind. Furthermore, there's also a special veterinary clinic for pet owners located in the area – The Veterinary Centre at Arabian Ranches – which ensures that all your pets' needs are taken care of.
Emirates Hills is another great option for those looking for a pet-friendly home in Dubai; it's home to many large villas with beautiful gardens that make perfect spaces for pups to run around in. There are plenty of nearby parks too; these provide some much-needed breathing space away from the hustle and bustle of Dubai's busy streets as well as giving you somewhere pleasant to take your pup on walks every day.
Jumeirah Lakes Towers (JLT) is another great choice for dog owners who want to find a place that caters specifically to their canine friends' needs – it's home to plenty of parks that provide ample space for playtime as well as designated areas just for dogs making it easy to keep them safe and secure while they enjoy themselves outdoors. In addition to this, there are also several pet shops and vet clinics nearby, so you never have far to go when it comes time for checkups or emergency visits.
Meadows & Springs is an ideal location if you're looking for something quieter than the bustling city center neighborhoods but still within easy reach of all the attractions found there; this gated community boasts plenty of green spaces like parks and playgrounds that offer up ample opportunity for outdoor activities with your pup while also keeping them safe from traffic or other hazards thanks to its 24-hour security presence.
Victory Heights is perfect if you're looking for a more exclusive setting with plenty of amenities; its luxurious villas come complete with private gardens perfect for pooches seeking some privacy away from prying eyes! The neighborhood itself features numerous jogging trails plus football fields where dogs can join their owners during games – there's even an off-leash area where furry friends can roam free without fear of getting lost or hurting anyone else!
Palm Jumeirah is an excellent choice if what you're after is beachfront living; here you'll find plenty of scenic views along its white sandy beaches as well as four dedicated dog parks where pups can roam off leash under supervision - making it one of the most popular spots in Dubai among canine lovers! Plus, there are several dedicated canine services available such as grooming parlors and obedience classes so you can help ensure your pup remains healthy and happy without ever having to leave the comforts of home.
Downtown Dubai is one of the most densely populated areas in the city and has several pet friendly residential options. The Wafi Residence provides modern living spaces and luxurious amenities including landscaped terraces, infinity pools, playrooms, and spas. Residents can keep pets as long as they follow the necessary rules and regulations outlined by the property management team. Similarly, Emaar's Park Point apartments offer spacious 2- & 3-bedroom units with private balconies as well as a dedicated kids' play area and pet corner. This secure community is conveniently located close to popular attractions such as Burj Khalifa, Souq Al Bahar, The Dubai Mall and Sheikh Mohammed bin Rashid Boulevard.
Another great pet-friendly destination is Dubai Hills Estate located at the heart of Mohammed bin Rashid City. This vibrant community features luxury residences ranging from studio apartments to 5-bedroom villas in addition to world class amenities such as walking trails, picnic spots, restaurants, and shopping centers. Pets are welcome at all its developments such as Maple II and Maple III which have not only secured parking but also onsite veterinary clinics. For outdoor lovers, there are plenty of green parks where pets can run around freely such as King's College Park, Central Park District 4 or West Park District 11 - all connected by dedicated cycling tracks!
The Ideal Place for Your Fury Friends
In conclusion, when it comes time to pick out a new home in Dubai be sure not forget about our four-legged companions - no matter which neighborhood suits best amongst all these options rest assured that each was designed specifically with pets in mind! So if you're looking for somewhere suitable - whether it be villas overlooking lush golf courses or beachfront residences offering ample opportunities for playtime - then these communities should definitely be shortlisted!
---
---