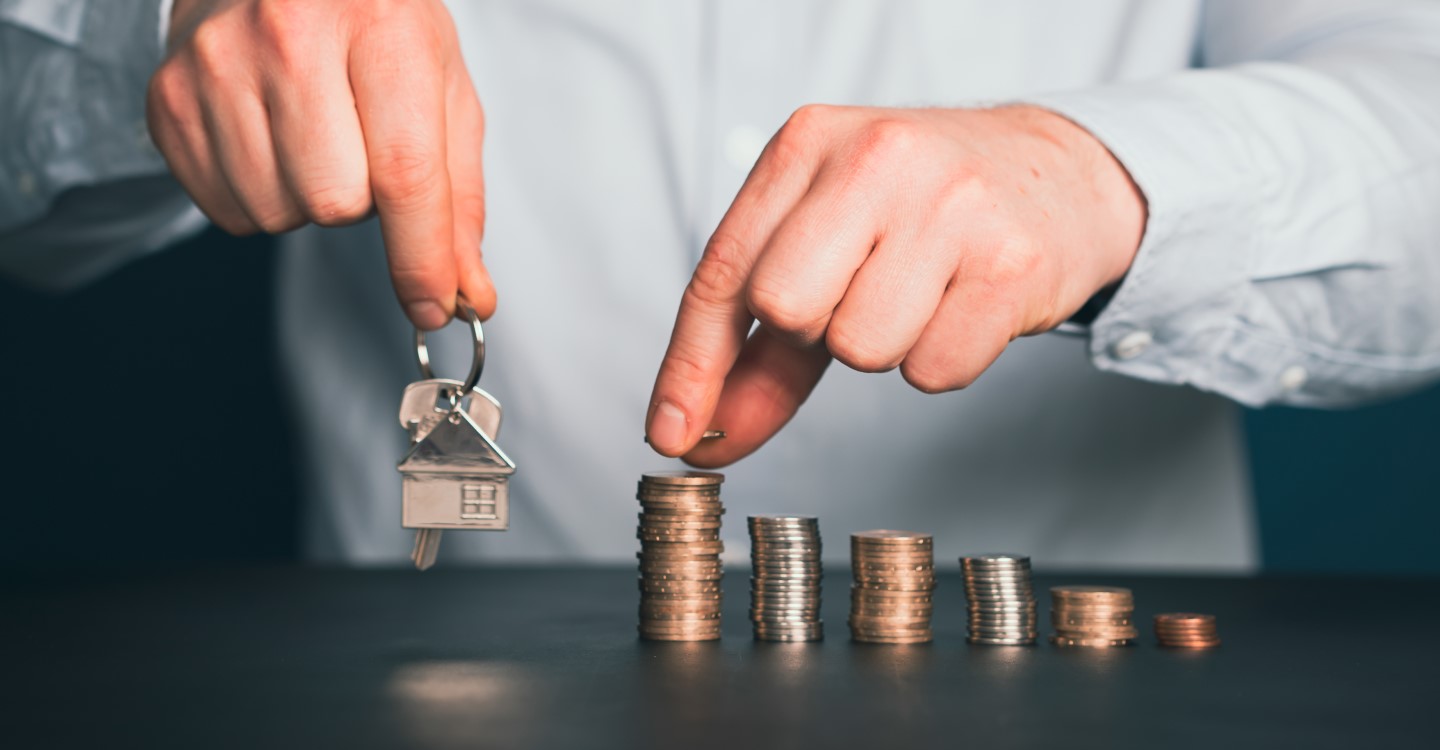 Dubai, a city that has consistently captivated the world with its towering skylines, extravagant lifestyles, and grandeur, is now revealing a lesser-known facet: its affordable real estate opportunities. While it's true that Dubai's reputation often revolves around opulence and luxury, the city's diverse real estate landscape also harbors hidden gems that present an inviting prospect for the discerning investor. This article sets out on a compelling expedition, delving deep into the heart of the most affordable areas to buy a property in Dubai. Here, the fusion of accessibility, value for money, and promising returns interlace, providing a canvas for prospective buyers to paint their investment dreams.
In a city that boasts iconic landmarks and world-class amenities, it's easy to associate Dubai with extravagance. However, the real estate market has gracefully evolved to cater to varying needs, from luxurious penthouses to modest apartments that offer an entry point for many aspiring property owners. Whether you're a first-time buyer dipping your toes into the real estate world or a seasoned investor seeking to diversify your portfolio, this comprehensive guide aims to illuminate the path to Dubai's affordable property investment opportunities.
As we delve into the heart of these accessible neighborhoods, we'll unearth the essence of what makes them exceptional: the balance between affordability and a promising future. Here, we'll navigate through the corridors of value-driven investments that not only offer potential capital appreciation but also underscore Dubai's commitment to inclusivity and sustainable growth. Our exploration takes us beyond the dazzling facades and into the communities that define the soul of these neighborhoods. From serene suburbs to bustling districts, each area on this list tells a unique story of transformation and opportunity. With a strategic blend of detailed insights, market trends, and investment potential, this article seeks to empower you, the investor, with the knowledge and foresight to make informed decisions that align with your goals and aspirations.
In this comprehensive guide, we shed light on these hidden havens and reveal how you can
buy property in Dubai
without breaking the bank.
1. Dubai South: A Beacon of Connectivity
Strategically positioned near the Al Maktoum International Airport and Expo 2020 site, Dubai South promises a thriving community with affordable property options. With a host of amenities and excellent transport links, it presents a golden opportunity to secure a home with an eye on the future.
Nestled at the crossroads of Dubai's expanding horizon, Dubai South radiates a sense of purpose and vitality. Spanning over 145 square kilometers, this visionary project embodies the concept of a smart city, designed to offer a holistic lifestyle experience that seamlessly integrates commercial, residential, and leisure components. From the state-of-the-art Al Maktoum International Airport, which serves as a global gateway, to the pioneering Dubai Exhibition City that attracts international events, Dubai South serves as a hub for both local and global ambitions.
One of the most compelling aspects of
Dubai South
is its dedication to cultivating a sustainable ecosystem. The district is anchored by the Green Belt, a verdant expanse of parks, open spaces, and cycling tracks that nurture a healthy and active lifestyle. Additionally, Dubai South's strategic focus on affordable housing and community development underscores its commitment to inclusivity, ensuring that residents from various walks of life can call this dynamic district their home.
Businesses, too, find Dubai South an ideal landscape for growth. The Dubai South Free Zone offers an environment that fosters innovation, entrepreneurship, and seamless connectivity. Companies can harness Dubai South's strategic proximity to global markets and capitalize on its advanced infrastructure to elevate their operations to new heights.
2. Jumeirah Village Circle (JVC): A Serene Haven
Nestled amidst the bustling urban landscape of Dubai,
Jumeirah Village Circle
(JVC) emerges as a serene enclave that encapsulates the essence of modern living within a tranquil setting. This captivating community, known for its picturesque landscapes, thoughtful design, and vibrant lifestyle, invites residents to experience a harmonious blend of contemporary convenience and natural charm. In this article, we embark on a journey to unveil the allure of Jumeirah Village Circle, exploring its unique attributes, investment potential, and the idyllic lifestyle it offers to its residents.
Jumeirah Village Circle is a community that celebrates diversity, offering a variety of residential options that cater to different tastes and lifestyles. From elegant townhouses to stylish apartments, each dwelling within this community is meticulously designed to provide comfort, functionality, and aesthetic appeal. Whether you're seeking a cozy abode for your family or a modern space for the cosmopolitan individual, JVC promises a canvas where dreams of a perfect home come to life.
3. Dubai Sports City: Where Sport Meets Affordability
For sports enthusiasts seeking a budget-friendly residence, Dubai Sports City emerges as an ideal choice. With a plethora of apartments and villas nestled around sporting facilities, this community offers an active and fulfilling lifestyle. Dubai Sports City stands as a testament to the city's dedication to fostering a sporting culture. Home to state-of-the-art facilities, this community invites residents and visitors to experience a wide range of sports, from football and cricket to golf and more. Impressive venues, such as the Dubai International Stadium and the Els Club Golf Course, transform Dubai Sports City into a playground where passion and prowess converge.
4. Remraam: A Hidden Gem in Dubailand
In the bustling city of Dubai, where innovation and modernity reign supreme, a community emerges that redefines the concept of community living: Remraam. This unique residential development encapsulates the essence of harmonious living, offering a haven of serenity within the vibrant urban landscape. In this article, we embark on a journey to explore the charm, amenities, investment potential, and lifestyle that make Remraam a sought-after address for those seeking a balanced and enriching way of life.
5. International City: A Melting Pot of Cultures and Affordability
Embracing a vibrant multicultural community, International City provides an enticing blend of budget-friendly apartments and townhouses. Its cosmopolitan charm and affordable living attract a diverse range of residents.
Within International City's diverse landscape, residences mirror the global essence of the community. From cozy studios to spacious apartments, each home is designed to cater to different tastes and lifestyles. Residents not only experience modern comfort but also immerse themselves in an environment that echoes the international ethos of the community.
Seizing the Moment: Buying Property in Dubai's Affordable Enclaves
As you embark on the journey to acquire your dream property in Dubai's affordable enclaves, consider the following steps to ensure a rewarding investment:
Research and Due Diligence: Conduct thorough research on each community's offerings, amenities, future developments, and proximity to essential facilities. Knowledge is the key to making an informed decision.
Engage Professional Guidance: Enlist the expertise of a trusted real estate agent with a keen understanding of Dubai's property market. Their insights can guide you toward the best deals and secure investments.
Consider Off-Plan Opportunities: Off-plan properties often present favorable payment plans and the potential for value appreciation over time. Explore these opportunities to improve your investment.
Evaluate Financing Options: Explore financing options that align with your financial goals and ensure your budget is comfortably accommodated.
Inspect the Property: Schedule site visits to inspect the property and its surroundings, gaining a first-hand experience of the community's ambiance.
Conclusion
Whether you seek a family-friendly haven, an active sports-oriented lifestyle, or a peaceful retreat, these affordable communities in Dubai beckon you to seize the moment and secure your place in this dynamic metropolis. As the saying goes, "The best time to
buy property in Dubai
was yesterday; the next best time is today." Embrace the opportunities that await and embark on a journey of investment and fulfillment, owning a slice of Dubai's captivating tapestry on a budget-friendly canvas.
---
---