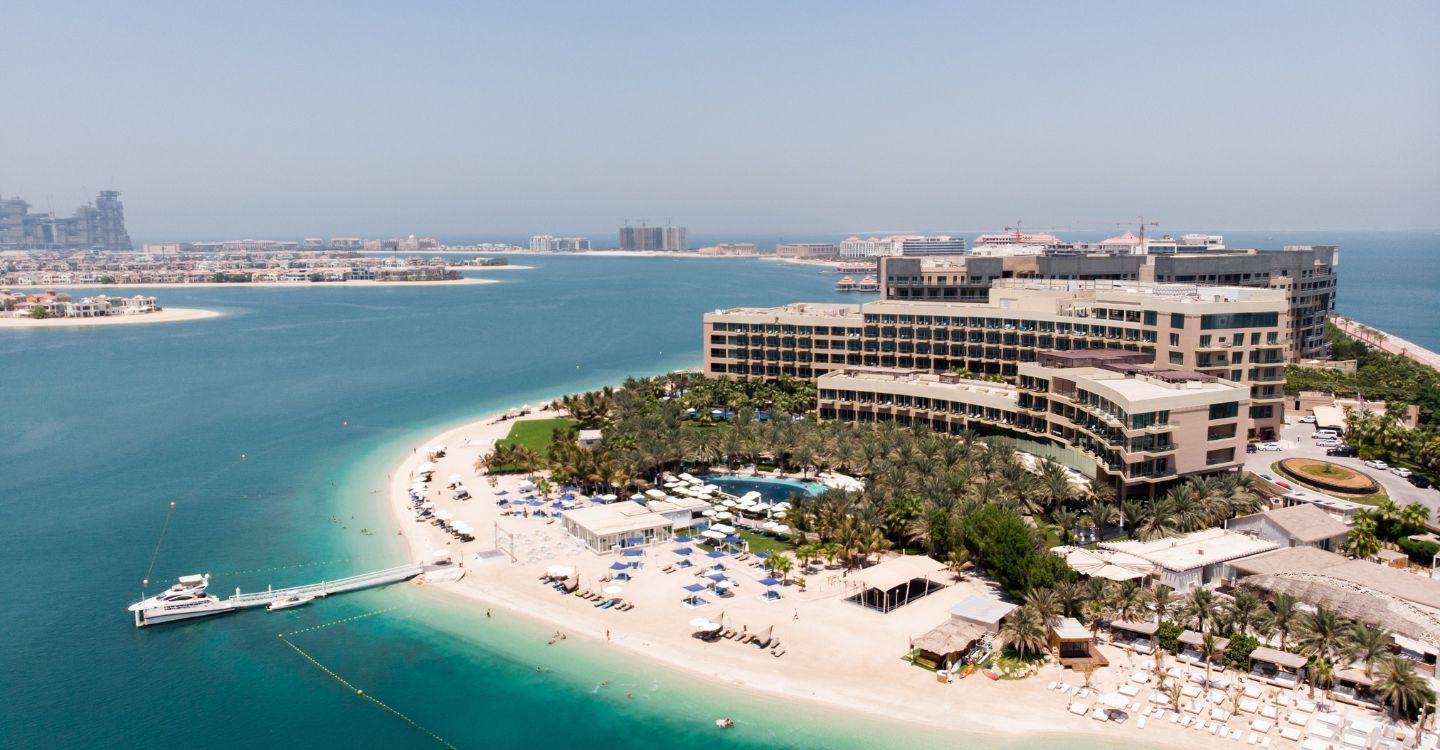 Living in Dubai is a truly extraordinary experience. With its year-round sunshine, stunning beaches, and world-class entertainment and shopping experiences, it's no wonder that this city has become one of the most desirable places to live.
Whether you're looking for an idyllic beach lifestyle or a luxurious residential offering with all the amenities you could want, Dubai has something to offer everyone. The city is well connected with a fast and efficient transport system, making it easy to get around. Plus, the cost of living in some areas can be surprisingly affordable for many expats and visitors alike.
Dubai offers numerous cultural attractions including museums, galleries, and historical sites like Al Fahidi Historical Neighborhood and Heritage Village. Here you can learn about traditional Bedouin culture as well as explore state-of-the-art modern constructions like Burj Khalifa—the world's tallest building.
Those looking for outdoor activities will find plenty to do in Dubai too. From swimming at one of the many beaches along Jumeirah Beach Residence (JBR) to skiing at Ski Dubai in Mall of Emirates—the largest indoor ski resort in the Middle East; there really is something for everyone here. For foodies there's also a huge variety of restaurants from street food stalls to Michelin-starred restaurants such as Zuma where you can try out some excellent international cuisine.
When it comes to the nightlife scene in Dubai there are bars, pubs and clubs that cater to all preferences—from sports bars showing live matches on big screens to chic rooftop bars where you can watch the sun set over the Arabian Gulf; there really is something for everyone here! Additionally, there are lots of top-quality music venues featuring international DJs throughout the year such as Zero Gravity and Base Dubai where you can dance away until sunrise!
Overall living in Dubai has so much more to offer than just beautiful weather and spectacular views —it provides an exciting lifestyle filled with opportunities for relaxation, entertainment, and exploration; making it an ideal place for anyone looking for somewhere special to call home!
A popular choice amongst affluent property buyers and residents is opting to live on the beachfront. Whether it be in a stunning mansion on the Palm Jumeirah, or a luxury penthouse in Jumeirah Bay Island.
Best Beachfront Apartments in Dubai - Enjoying the Sand and Sun at its Finest
Dubai is a place of great beauty and luxury, and when it comes to finding the perfect holiday home or retirement spot, beachfront apartments are some of the most sought-after choices. If you are looking for a truly unique opportunity to explore this amazing city and enjoy all the amenities that come with living on the beach, here are some of the best beachfront apartments in Dubai.
Palm Jumeirah is one of the most popular yet luxurious areas for beachfront apartments in Dubai. Here you will be able to relax by your own private pool, as well as take advantage of access to beautiful beaches and stunning views. With lavish designs and stylish interiors, these apartments offer everything from spacious bedrooms to fully equipped kitchens. Most options come with free parking spaces too!
If you prefer a more modern lifestyle, then The Marina Promenade complex could be perfect for you. This development offers stunning views over Palm Jumeirah's 'The World' island development and includes two outdoor swimming pools for residents to enjoy. These beachfront apartments come complete with sleek interiors including fully fitted kitchens. You'll also have direct access onto the sandy beaches providing plenty of room for friends and family to enjoy an evening stroll or day out at sea.
A number of other complexes provide stunning beachside properties too; The Royal Atlantis Residences sit perched on top of an artificial island offering breath-taking views across the Arabian Gulf with easy access directly onto a nearby private beach. Each apartment also has its own balcony or terrace – so what better way to spend your evening than sitting back, relaxing and watching the sun set across this beautiful landscape?
Emaar Beachfront is an extraordinary coastal community situated in the most happening part of Dubai, the new Dubai Harbour. It's a luxurious residential development that offers 27 exquisite towers containing 1, 2, 3, and 4-bedroom apartments with state-of-the-art amenities to provide residents with an amazing living experience.
The towers at Emaar Beachfront are designed for maximum space utilization with smart layouts that guarantee swift access to breathtaking views of Dubai skyline and Arabian Gulf. With top notch finishes and high-quality materials used throughout the property, the apartments at Emaar Beachfront are among the best in town. The interiors come adorned with modern appliances from leading brands, while the exterior resembles a piece of art with its contemporary architecture based on sleek lines and eye-catching angles.
Residents also have access to a wide range of amenities at Emaar Beachfront including swimming pools, gyms, saunas, and steam rooms as well as private cabanas by the beach. They can enjoy leisurely strolls along the promenade or relax by the waterfront cafes and restaurants located nearby. There are also grocery stores within close proximity where you can shop for your daily needs without having to travel far distances.
Apart from that, children can play freely in designated outdoor areas while parents take advantage of several other recreational activities like jogging tracks, beach volleyball courts and much more. The area is also surrounded by lush gardens where you can go for a picnic or simply sit around to admire nature's beauty in all its glory.
Emaar Beachfront promises world-class living experience at one of the most desirable addresses in Dubai Harbour making it an ideal choice for those who seek luxury living amidst stunning natural environment blended with modern comforts!
Why live by the beach?
Living by the beach in Dubai is an experience that everyone should consider. With its stunning sunsets, luxury amenities, and high capital returns, living on a beachfront property in Dubai can provide undeniable benefits to your lifestyle and financial well-being.
The stunning beauty of the ocean and white sandy beaches are the first thing that draw people to beachfront living. From the moment you wake up in the morning until the warm evening air sets in, you'll be able to enjoy beautiful views of the azure waters that make up most of Dubai's coastline. Whether it's relaxing with a good book on your balcony or taking a stroll along the shoreline path, there are plenty of ways to appreciate these incredible views from your beachfront property.
Not only do you get amazing views, but living by the beach in Dubai also offers luxuries that make life more enjoyable. Beachfront properties often come with amazing amenities such as access to private swimming pools and spas, gyms with all kinds of fitness equipment, clubhouses for social gatherings and activities like yoga classes or movie nights, and outdoor areas such as fire pits or outdoor kitchens for barbecuing with friends. With all these exclusive perks available just steps away from your home, living on a beachfront property really allows you to take full advantage of what life has to offer.
Apart from having access to these top-notch amenities, another great benefit of owning a beachfront property in Dubai is its potential for high capital returns over time. As one of the most sought-after tourist destinations in the world due to its incredible skyline and abundance of activities, properties right near beaches have become increasingly valuable investments due their prime real estate locations and steady stream of tourists seeking out rentals on a yearly basis. This presents an opportunity not just for those looking at buying holiday homes but also long term investors who want to put their money into something profitable yet fun! With rising demand for beachfront housing increasing prices regularly, it makes sense for anyone considering investing their hard-earned money into something worthwhile to consider properties near beaches in Dubai.
Living by the beach offers so many benefits: stunning scenery every day; luxury amenities nearby; and potential high capital returns over time. Whether you're looking for a holiday home or an investment opportunity, owning a piece of paradise on one of Dubai's picturesque beaches could be an incredibly rewarding experience both personally and financially!
---
---