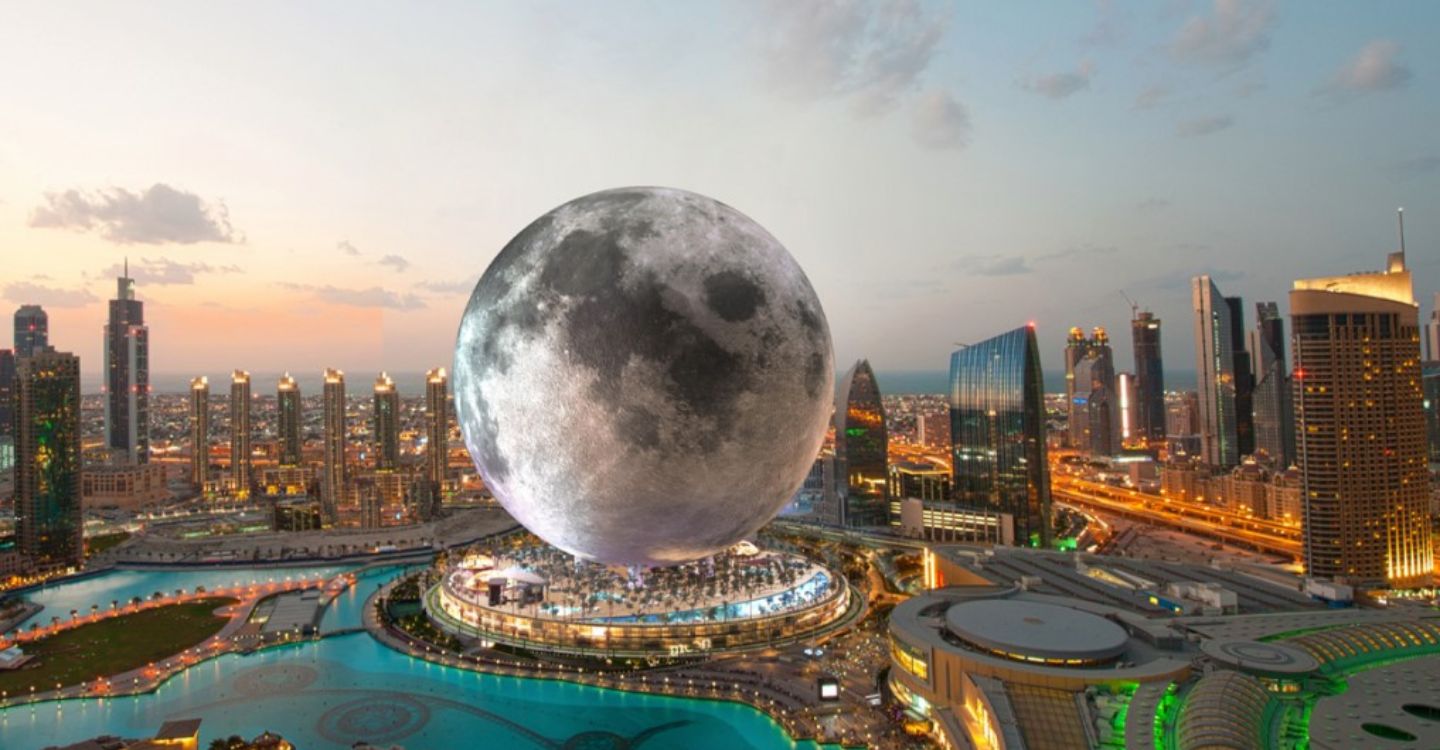 You don't need a rocket to experience the beauty of the moon. In fact, it's going to be a little bit closer to home than we all imagined!
News has broken out that a luxurious moon-shaped resort is set to be built in Dubai.
Proposed by a Canadian firm known as Moon World Resorts Inc., the structure will be 735 feet tall when finished, and construction will likely take close to 48 months.
How much is something like this expected to cost? Dubai will be spending $5 billion on this huge project that is intended to create a new wave of hospitality and drive over 2.5 million tourists a year (IndiaTimes, 2022).
The eccentric structure will have about 300 privately owned homes for purchase inside. In addition to arrangements for a nightclub, event space, shopping area, spa and more.
However, the true selling point is the spherical lunar orb that features on the roof of the building, aka 'the moon'. Architectural Digest stated:
"In the base, guests will find amenities like the spa, convention center, and the hotel lobby. All of the suites—4,000 total—are contained within the orb. While none will have traditional windows to the outside world, the developers envision electronic "windows," that give guests the opportunity to look out onto whatever they want".
Moon Dubai, according to the developer, will boost the economy of the emirate in areas including entertainment, tourist attractions, technology, the environment, and the space tourism.
Fancy a meeting on the moon?
---
---