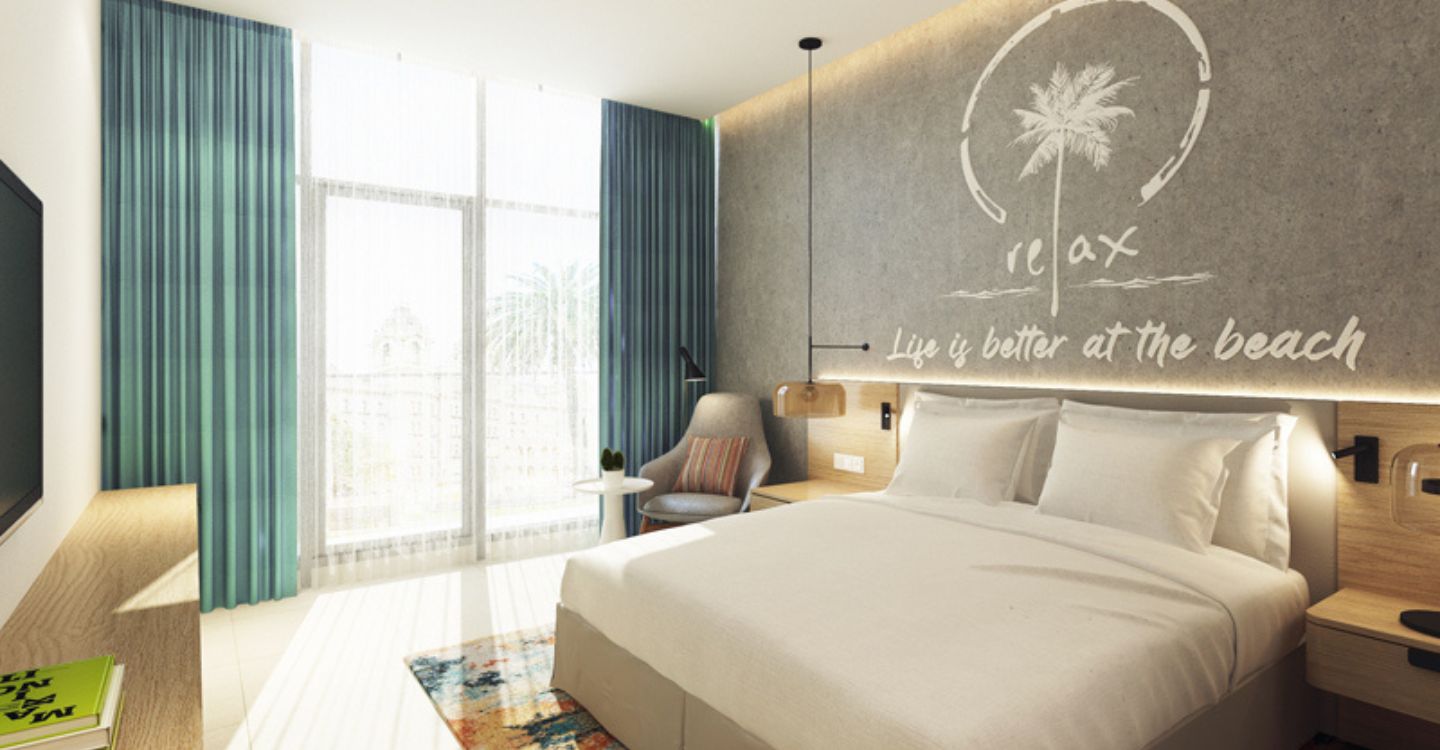 As football fans are gearing up for the biggest football tournament across the globe, the Qatar 2022 World Cup, excitement continues because Dubai has launched a football-themed hotel!
NH Dubai The Palm will become a popular destination for those flying from Dubai to Doha to attend the FIFA World Cup 2022 matches and will be opening on the west side of The Palm in November 2022.
The opulent resort will accommodate football fans who are set to fly between Dubai and Doha throughout the competition, because of its prime location, being so close to some of the nation's most popular tourist destinations.
During the event, 533 rooms will be turned into a football festival. The hotel itself will host various sporting events and tournaments for its guests, in addition to turning their bar, private beach & rooftop pool to a fun hangout for fans.
The hotel will provide discounts, welcome packages, and shuttle services to official fan zones such Dubai Harbour, Coca-Cola Arena, and Football Park for visitors to Doha who are just staying for one day.
However, for those looking to stay more than one day, you can choose from any of the following accommodation packages to stay and experience the World Cup at NH Dubai:
· 4 nights package: AED 4,700 approx
· 8 nights package: AED 9,400 approx
· 12 nights Package: AED 14,200 approx
For a group match, hospitality packages start at AED 3,500. Parking at the stadium and food and drink are included in this.
You can also pay AED 18k to take advantage of a lounge seat for a group match, a 6-course meal, drinks, and concierge services.
Due to its standing as an international hub for tourism and hospitality, the UAE appears to be in an advantageous position to have the most economic impact outside of the host country as a result of the event.
Dubai will serve as a gateway to the World Championship, with more than 40 additional flights announced from the UAE to Doha, on top of constant flights throughout the event, 24 hours a day.
According to Qatar, the event will bring in roughly 1.2 million people, who are expected to spend $17 billion there, it will be highly interesting to witness the impact this will have on neighbouring regions such as the UAE. Will you be attending?
---
---