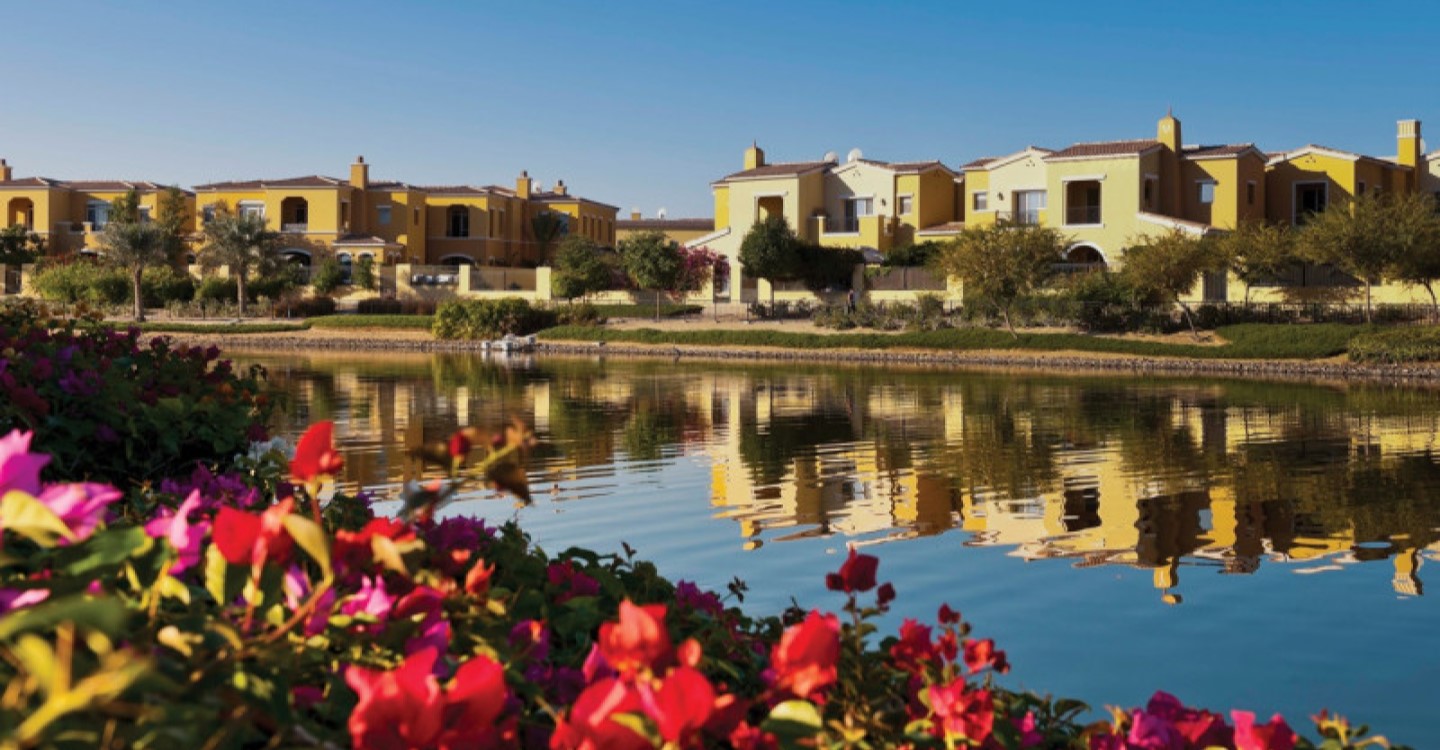 Nestled in the heart of the Arabian desert, Arabian Ranches Dubai is a prestigious residential community that offers a unique blend of luxury, tranquility, and modern living. Spread across a vast expanse of 1,650 acres, this iconic development has redefined the concept of desert living, offering residents a lifestyle that is both opulent and sustainable.
In this comprehensive guide, we will take you on a virtual tour of
Arabian Ranches
, exploring its history, amenities, real estate offerings, and the overall experience of living in this desert oasis.
A Brief History
Arabian Ranches Dubai is a project developed by Emaar Properties, one of the most prominent and influential real estate developers not only in the United Arab Emirates but also on a global scale. Founded in 1997, Emaar has consistently delivered awe-inspiring projects, and Arabian Ranches stands as a testament to their commitment to excellence.
Launched in 2004, Arabian Ranches quickly became a symbol of opulent living in the region. Emaar's visionary approach to this project was to create a residential community that not only exemplifies the height of luxury but also captures the rich essence of Arabian heritage. By seamlessly blending the traditional aesthetics of the Arabian Peninsula with modern amenities and conveniences, Emaar brought to life a remarkable vision of harmonious living amidst the breathtaking backdrop of the desert.
Emaar's dedication to this vision is evident in every aspect of Arabian Ranches. The architectural designs of the villas and buildings reflect a harmonious blend of traditional Arabian elements with contemporary functionality. The landscaping incorporates lush greenery and water features, creating an oasis of serenity within the desert. This attention to detail has made Arabian Ranches a true jewel in the crown of Emaar's impressive portfolio.
Location
Situated in the heart of Dubai, Arabian Ranches is conveniently located near major landmarks, making it an ideal choice for those seeking both tranquility and accessibility. The
community
is just a short drive away from Dubai's business and financial districts, as well as key leisure and entertainment destinations. This strategic location ensures that residents can enjoy the peace and serenity of the desert while having easy access to the vibrant city.
Amenities and Lifestyle
1. Golfing Paradise: One of the standout features of Arabian Ranches is its championship golf course, the Arabian Ranches Golf Club. Designed by Ian Baker-Finch and Nicklaus Design, it offers golf enthusiasts a world-class facility with stunning desert views. The clubhouse is home to the Ranches Restaurant, a popular dining spot with an extensive menu, and the ideal place to relax and unwind after a round of golf. With immaculate fairways and picturesque sand dunes, this golf course provides a unique and memorable golfing experience.
2. Community Centers: Arabian Ranches features several community centers that serve as hubs for social and recreational activities. The centers include swimming pools, gyms, retail outlets, and eateries, providing everything you need for a balanced lifestyle. Residents can stay active at the gym, cool off in the pool, and even grab a quick bite at one of the many dining options available.
3. Equestrian Center: Horse lovers are in for a treat with the Arabian Ranches Equestrian Center, which offers riding lessons, stables, and an opportunity to engage with these majestic animals in a serene setting. The center is well-equipped to cater to riders of all skill levels and ages, making it a perfect place to foster a love for equestrian activities.
4. Parks and Lakes: The community boasts numerous parks and lakes where residents can enjoy picnics, outdoor activities, or simply relax amid lush greenery and beautiful water features. These serene spots provide a welcome contrast to the desert landscape, allowing residents to connect with nature without leaving the community.
5. Schools: Families with children can benefit from the top-notch schools within the community, such as Jumeirah English Speaking School (JESS). These educational institutions provide a high-quality education, making it convenient for families to have access to world-class education without long commutes.
6. Retail Outlets: Arabian Ranches Souk is a vibrant retail destination featuring a variety of shops, restaurants, and cafes. It's a perfect place for residents to enjoy a leisurely shopping experience. From daily essentials to luxury items, the Souk has something for everyone. Whether you're looking for a new outfit, a book to read, or a unique gift, you'll find it here.
Real Estate Options
Arabian Ranches Dubai
offers a diverse range of housing options to cater to various preferences and budgets. Here are some of the types of properties available:
1. Villas:
The community is primarily known for its luxurious
villas
, available in different architectural styles, including Mediterranean, Spanish, and Arabic. These villas range from 2 to 6 bedrooms, providing ample space for families. They are designed to blend seamlessly with the natural surroundings and exude opulence. Whether you're looking for a cozy family villa or a sprawling mansion, Arabian Ranches has a range of options to suit your needs.
2. Townhouses:
For those looking for more compact homes, townhouses are available in various configurations, offering a convenient and elegant living solution. These
townhouses
are thoughtfully designed, combining comfort and style, and are perfect for those who prefer a low-maintenance lifestyle.
3. Apartments: While villas are the primary residential option, the development has introduced apartment complexes in recent years, providing more affordable housing choices. These apartments are designed to offer a modern and stylish living experience, making them an attractive option for young professionals and smaller families.
Living in Arabian Ranches
Living in Arabian Ranches offers a unique blend of luxury and tranquility. The desert landscape, combined with well-manicured lawns and lush greenery, creates a picturesque backdrop for daily life. Residents enjoy a peaceful and safe environment, with 24-hour security ensuring their well-being.
The community promotes a strong sense of belonging, with a diverse and multicultural population that values its tight-knit community spirit. Neighbors often become friends, and a variety of community events and activities are organized throughout the year, fostering a sense of togetherness. Whether it's a neighborhood barbecue, a cultural festival, or a charity event, there are numerous opportunities to connect with fellow residents.
Arabian Ranches is also committed to sustainability and environmental consciousness. The landscaping is designed to conserve water and minimize the environmental impact, making it a responsible choice for eco-conscious individuals. The community's efforts in sustainability extend to waste management and energy efficiency, ensuring that residents can enjoy a luxurious lifestyle without compromising on their environmental values.
Conclusion
Arabian Ranches Dubai is a shining example of luxury living in the heart of the desert. With its picturesque landscapes, world-class amenities, and diverse real estate offerings, it continues to attract residents seeking a harmonious blend of opulence and serenity. This community provides a lifestyle that truly encapsulates the essence of Arabian heritage while embracing modernity, making it a sought-after destination for those looking to live in the lap of luxury in the United Arab Emirates.
If you dream of a life where luxury, nature, and convenience converge,
Arabian Ranches Dubai
may be your ideal desert oasis. It's a place where you can enjoy the beauty of the desert, the pleasures of world-class golf, and the warmth of a welcoming community. With a range of real estate options to suit various preferences and budgets, Arabian Ranches truly offers a lifestyle like no other. Whether you're a golfer, an equestrian enthusiast, or simply someone who appreciates the finer things in life, Arabian Ranches Dubai is the perfect destination for luxurious living in the heart of the desert.
---
---