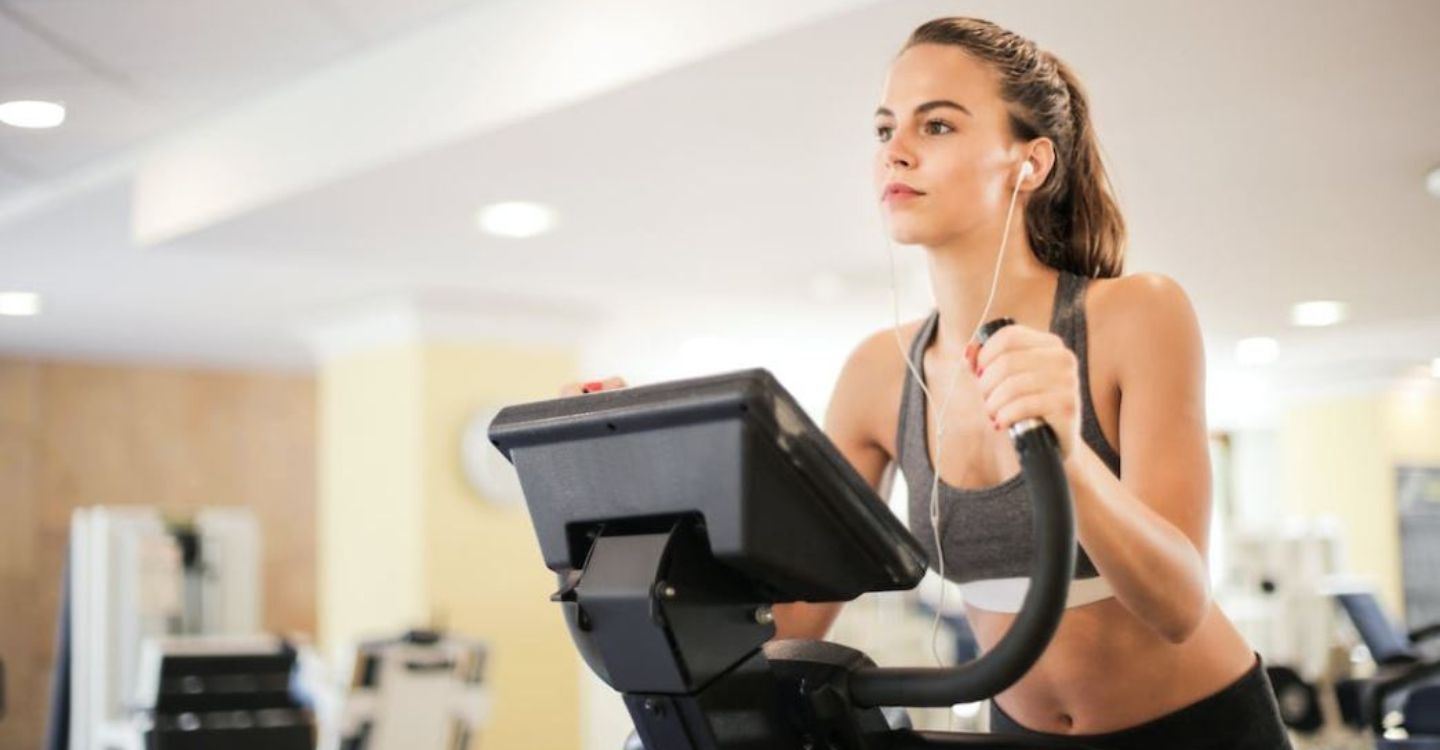 Dubai is an incredible destination for anyone looking to stay in shape and stay healthy. With more than two hundred parks, many of which are equipped with outdoor play areas and fitness equipment, the city provides plenty of opportunities for physical activity.
The wide selection of beaches also adds to Dubai's repertoire of recreational activities suitable for a range of fitness levels. From jogging along the beachfront promenade to swimming laps in the sea, it's easy to find something to suit your needs.
Gyms are also widely available in Dubai, with modern facilities offering specialized classes and state-of-the-art equipment. If you're looking for something a bit different, there are several martial arts studios that provide a great way to get fit and learn self-defense skills at the same time. Alternatively, there's no shortage of health clubs that offer a wide range of fitness programs designed to help you reach your goals. What makes Dubai so special is its dedication to promoting active lifestyles and keeping its citizens healthy. Many public parks have been designed with this notion in mind, featuring elaborate walking paths lined with trees, benches, and exercise stations. Even schools have gotten involved by providing students with playgrounds and sports courts that encourage physical activity during recess and lunch breaks. This focus on health has made Dubai one of the most popular places for people who want to stay on top of their fitness game.
The city also boasts a variety of athletic leagues and tournaments that cater to all ages, abilities and interests. From international cricket competitions held at iconic stadiums like The Sevens Stadium to regional soccer leagues at local parks, there's no shortage of ways for athletes - both competitive and recreational -to show off their skills while staying fit.
If you're on the hunt for the best gyms in Dubai, check out the below options:
StudioRepublik
StudioRepublik gym in Dubai is an impressive, two-floor facility that offers a wide range of fitness and wellness options for its patrons. Located on Sheikh Zayed Road, StudioRepublik boasts three main platforms to provide a comprehensive experience: The Lab, The Stage and The Arena.
The Lab at StudioRepublik is dedicated to integrated wellness and provides guests with the opportunity to take part in personal training sessions tailored to their individual needs. The certified trainers available at the facility are highly experienced in a variety of disciplines, including yoga, Pilates, weightlifting and HIIT training. Guests can also access nutritional advice as well as lifestyle and habit tracking tools. The Stage is the perfect spot for those looking to pursue their passion in performing arts. It features state-of-the-art equipment such as audio systems and lighting rigs, making it suitable for activities like dance classes, music lessons or even comedy shows. For those who prefer group exercise activities, The Arena offers an extensive selection of classes designed for all levels of fitness. From boxing to cycle classes and TRX training sessions – there's something for everyone at StudioRepublik!
As well as boasting modern equipment and facilities, StudioRepublik takes pride in providing top quality service from its knowledgeable staff members. All guests have access to free parking onsite for added convenience when heading out for their workouts. What's more, the facility also runs regular events throughout the year such as bootcamps and nutrition workshops – helping guests stay motivated while reaching their goals.
Fitness First
Fitness First gym in Dubai is a go-to destination for those looking to get the most out of their fitness regime. With branches located all over the city, Fitness First offers a wide range of services, including group sessions and personal training. Fitness fans can choose from special Zumba and yoga classes, as well as an extensive range of weightlifting and cardio equipment.
At Fitness First, you can find all levels of workouts including Free weights, Cardio Theatre, Freestyle, Group Exercise, Loaded Weights, PT, Spin and Stretch. And if you need more help to achieve your fitness goals then you can opt for dedicated coaching by internationally accredited fitness professionals. The gym also offers a steam sauna so that you can relax and rejuvenate after an intense session. The best part about Fitness First is its affordability; it offers yearly memberships which are great value for money. The gym also has different packages that offer discounts or freebies when you buy them together like they give away free t-shirts when customers purchase three months' worth of membership fee together.
Top Gym
Top Gym Dubai is the newest addition to the city's growing fitness scene. Located in
Palm Jumeirah
, this state-of-the-art facility is equipped with top-of-the-line Techno gym machines and offers a variety of classes for all levels of fitness. From HIIT workouts to boxing, TRX exercises and unique stretching classes, Top Gym is committed to helping its members reach their highest potential.
The gym also offers an array of amenities designed to make working out as comfortable as possible. The air conditioning ensures that the temperature remains at a comfortable level during workout sessions, while the audio system provides maximum motivation through your favorite music. In addition, they offer free Wi-Fi and complimentary towels so you can stay connected and refreshed during your workout sessions. For those wishing to get a taste of what Top Gym has to offer before signing up for membership, they offer a free daily pass which allows you access to their unique community. Inside the gym you will find members from all walks of life; young professionals looking for quick workouts during their lunch breaks and retirees who are seeking an opportunity to remain physically active well into old age. There is something for everyone here at Top Gym Dubai!
After some heavy workouts, it's always best to unwind and rejuvenate, explore some of the cities best spas:
The Talise Spa at Madinat Jumeirah is a tranquil oasis built around an Arabian courtyard with lush gardens and soothing water features. It offers treatments ranging from traditional Hammam rituals to relaxing massages with essential oils. The spa also features a range of other facilities such as saunas, steam rooms, plunge pools, and ice cabins. The Talise Spa provides guests with personalized treatments tailored specifically for them.
The Talise spa at the Burj Al Arab Hotel is one of the most luxurious spas in Dubai. It boasts state-of-the-art facilities including thermal suites, hydrotherapy pools, private treatment rooms, spa villas and a fully equipped gymnasium. Guests can choose from various packages such as express facials, massages with aromatherapy oils, body scrubs and more. All treatments are performed by experienced therapists using top quality products.
The O2 Spa at The Address Downtown Dubai is renowned for its authentic experience with traditional Asian therapies such as Thai massage and Balinese healing techniques. From therapeutic massages to rejuvenating body wraps and scrubs, their treatments are designed to relax the mind and body while nourishing skin cells. The spa also offers special treatments like Ayurveda rituals that combine ancient healing methods along with modern relaxation techniques.
The Anantara Spa at Palm Jumeirah is set on an idyllic beachfront surrounded by lush greenery that creates a calming atmosphere perfect for relaxation. Its signature treatments include Eastern-inspired body therapies such as Balinese massage and Thai foot reflexology alongside beauty rituals like facial masks and sugar scrub exfoliations for silky smooth skin. Anantara also offers cosmetic services such as teeth whitening, manicures/pedicures and spray tanning so you can look your best when leaving the spa!
---
---