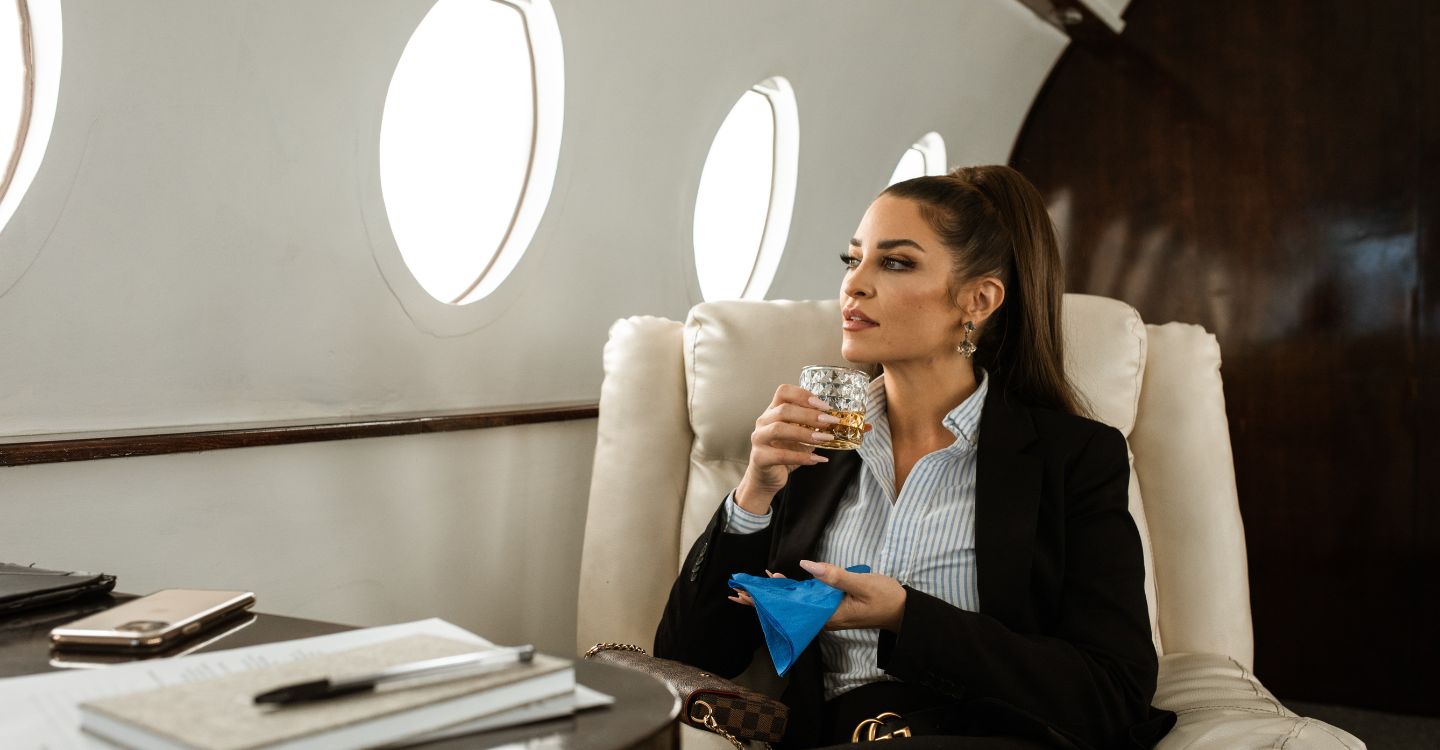 When it comes to luxury, Dubai takes center stage. From high-end lifestyle and world-class dining experiences to luxury residences and alluring nightlife, the region offers an exclusive insight into the splendor of living in this vibrant city. The stunning architecture of Dubai's skyline is home to some of the most luxurious properties in the world. Whether you're looking for a grand penthouse overlooking the iconic Palm Jumeirah or a lavish beachfront villa, there's something for everyone. And with awe-inspiring views around every corner, you can experience a truly sumptuous way of life.
A lifestyle Like No Other
For those lucky enough to visit Dubai, here's an exclusive insight into the glamorous lifestyle that awaits them! To start off with, visitors can expect to be surrounded by modern skyscrapers that glimmer against the bright desert sky. Inside these gleaming towers are some of the world's most extravagant shops and boutiques, from designer fashion labels to fine jewelry stores. And it's not just shopping that makes Dubai a haven for luxury seekers – there are plenty of high-end dining options too! Whether it's a romantic dinner at one of the city's many Michelin-starred restaurants or drinks on a rooftop bar overlooking the skyline, no expense is spared when it comes to fine dining experiences in this city.
In addition to its unparalleled retail and dining scene, Dubai also offers visitors plenty of opportunities for relaxation and recreation. From its pristine beaches and crystal-clear waters to its lush golf courses and state-of-the-art spas, it's easy to while away hours enjoying all that this luxurious destination has to offer. A stay in one of the many iconic downtown hotels is highly recommended if you want to really immerse yourself in the experience – think spacious suites with breathtaking views over the city skyline or private villas complete with their own pools and gardens!
Finally, if you're looking for something even more special then you'll find plenty of exclusive activities on offer too – from helicopter tours over some of Dubai's most iconic landmarks such as Burj Khalifa or The Palm Island, to hot air balloon rides over the desert sands–there really is something for everyone here!
Pristine Properties Dotting Around the City
For those who wish to live in opulence, Palm Jumeirah is the ideal location. This man-made island shaped like a palm tree is home to some of the most exquisite residences in the country. Homes here offer stunning views of the Arabian Sea, with their own private beach access and well-manicured gardens - many come with membership to five-star spas for complete relaxation. Those looking for more space will find sprawling mansions on the beachfront just waiting for them.
For those wishing to experience urban living at its finest, Dubai Marina and Emirates Hills are unparalleled when it comes to luxury property offerings. The high-rise apartments here come equipped with 5* amenities such as concierges, private chefs and chauffeurs - making living here akin to staying at a 5* hotel. Many penthouses offer infinity pools overlooking the glittering Dubai skyline - providing breathtaking views day or night.
It's no wonder then why many people choose to invest in these luxurious properties in Dubai; they provide a haven of comfort and style while still being within easy reach of all that Dubai has to offer. Whether you are looking for palatial residences or cozy penthouses with all mod cons included - you won't have far to look when it comes to finding top quality real estate options in this city.
Yachts, Dinners, and Dancing
When it comes to nightlife and entertainment, the possibilities are truly endless in the city of dreams.
For those looking to take their experience up a notch, Dubai offers VIP access to its most sought-after clubs and bars. These venues host international DJs and parties that make the night unforgettable. For those seeking a more intimate atmosphere, there are also luxury lounges perfect for getting away from the crowd and enjoying an evening with friends.
The waters surrounding Dubai are also ideal for luxury yachting experiences. Charter companies can provide exclusive access to private yachts at any size for groups of all sizes. With everything from jet ski rentals to full day cruises, these boats offer unparalleled views of the city skyline, along with plenty of entertainment amenities onboard.
Takeaways
Of course, all of this luxury comes with a hefty price tag. Living in Dubai can be expensive depending on the lifestyle you choose, and those who are able to afford it are often part of the city's elite. But for those who can afford it, the luxury lifestyle in Dubai is truly unparalleled.
In conclusion, those living in Dubai enjoy a lifestyle that is the epitome of luxury and extravagance. From stunning homes and world-class dining to exclusive experiences and indulgent activities, there is no shortage of opulence in this bustling metropolis. While it may not be accessible to everyone, for those who are able to experience it, the luxury lifestyle in Dubai is truly a once-in-a-lifetime experience.
---
---