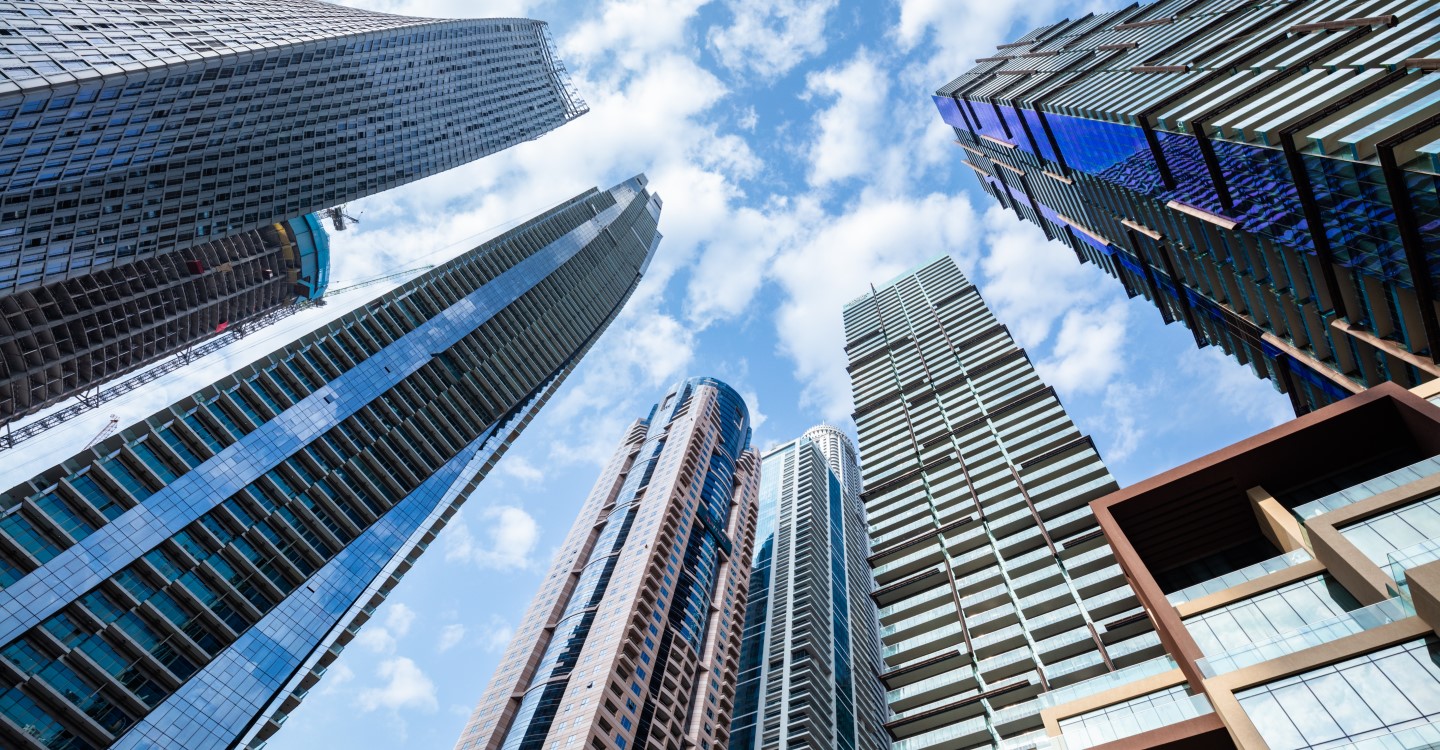 Dubai, known for its stunning skyline, luxurious lifestyle, and booming economy, has emerged as a global hub for real estate investment. Nestled on the shores of the Arabian Gulf, this vibrant metropolis has transcended its geographical boundaries, becoming a beacon for investors worldwide.
1. Understanding the Dubai Real Estate Market:
Dubai's real estate landscape is a vibrant mosaic, with developments that cater to a wide range of tastes and needs. From opulent waterfront residences to sleek urban apartments, investors have the opportunity to choose from a rich tapestry of properties. The city's skyline itself is a testament to architectural innovation, with iconic structures that have captured the world's imagination.
2. Types of Property Ownership:
In Dubai, property ownership is classified into freehold and leasehold. Freehold properties allow investors full ownership of the property and the land it sits on, while leasehold properties grant ownership for a specific period, usually up to 99 years. Investors can explore both options based on their long-term investment goals and preferences.
Freehold properties have been a significant driver of foreign investment in Dubai. They provide investors with the security of full ownership rights, making them an attractive choice for those seeking a lasting stake in the city. Leasehold properties, on the other hand, can be ideal for investors looking for shorter-term opportunities or specific project-based investments.
3. Legal Framework and Regulations:
The Dubai Land Department (DLD) regulates the real estate sector and has implemented robust regulations to ensure transparency and investor protection. Dubai's commitment to a secure and transparent property market has earned it a reputation as a safe haven for real estate investment.
4. Choosing the Right Location:
5. Financing and Budgeting:
Investors have the option to finance their property purchases through mortgages offered by local banks. Before making a decision, it's crucial to assess one's financial capabilities, evaluate mortgage rates, and determine the down payment required. Setting a clear budget that accounts for additional costs such as property registration fees, agency commissions, and maintenance charges is equally important.
Dubai's mortgage market offers competitive interest rates and flexible terms, making it accessible to a wide range of investors. Working with financial advisors and mortgage experts can help investors navigate the financing landscape and make informed decisions about their investment budgets.

6. Due Diligence and Property Inspection:
Conducting thorough due diligence is paramount before finalizing any property transaction. This involves checking the property's title deed, verifying the seller's ownership, and ensuring there are no outstanding debts or legal issues associated with the property. Additionally, a comprehensive property inspection should be carried out to assess the condition of the unit and identify any potential maintenance or renovation requirements.
Due diligence is a critical step in the property buying process, and investors should exercise diligence in every aspect of their research. Engaging the services of qualified inspectors and legal professionals can provide peace of mind and help uncover any hidden issues that may affect the property's value or suitability for investment.
7. Working with Real Estate Professionals:
Collaborating with experienced real estate professionals can simplify the buying process and provide valuable insights. A trusted real estate agent can assist in property searches, negotiations, and paperwork, ensuring a smooth and hassle-free experience for investors.
Real estate agents in Dubai are well-versed in the local market trends and can offer valuable guidance on property selection and negotiation strategies. Their expertise can be especially beneficial for international investors who may not be familiar with the nuances of the Dubai market.
8. Residency and Visa Options:
One of the enticing aspects of investing in property in Dubai is the potential for obtaining residency visas. Certain investment thresholds can make investors eligible for long-term residency, enabling them to enjoy the city's lifestyle and conduct business activities more seamlessly.
9. Rental Yield and Return on Investment:
Dubai's real estate market offers attractive rental yields, making it appealing for investors seeking rental income. Analyzing potential rental income and assessing the property's capital appreciation potential are essential steps in calculating the return on investment.
Investors often consider rental yield as a key metric when evaluating investment opportunities. Factors such as location, property type, and market demand play a significant role in determining rental income potential. Additionally, investors should keep an eye on market trends and economic conditions that can impact property values and rental rates.
Conclusion:
Buying property in Dubai is a rewarding endeavor that offers a blend of luxury, diversity, and investment potential. With careful research, thorough due diligence, and strategic decision-making, investors can navigate the Dubai real estate market with confidence. Whether seeking a stable rental income or long-term capital appreciation, Dubai's property market holds a world of opportunities for savvy investors willing to explore its dynamic landscape.
Investing in Dubai's real estate is not merely a financial transaction; it's a journey of discovery, growth, and prosperity in one of the world's most vibrant and promising cities. Dubai's skyline is not just a collection of buildings; it's a testament to ambition, innovation, and the endless possibilities that await those who choose to make this city their investment destination. As Dubai continues to evolve and redefine the standards of luxury and innovation, property investors stand at the forefront of this exciting transformation, ready to shape their futures and be part of Dubai's remarkable success story.
---
---