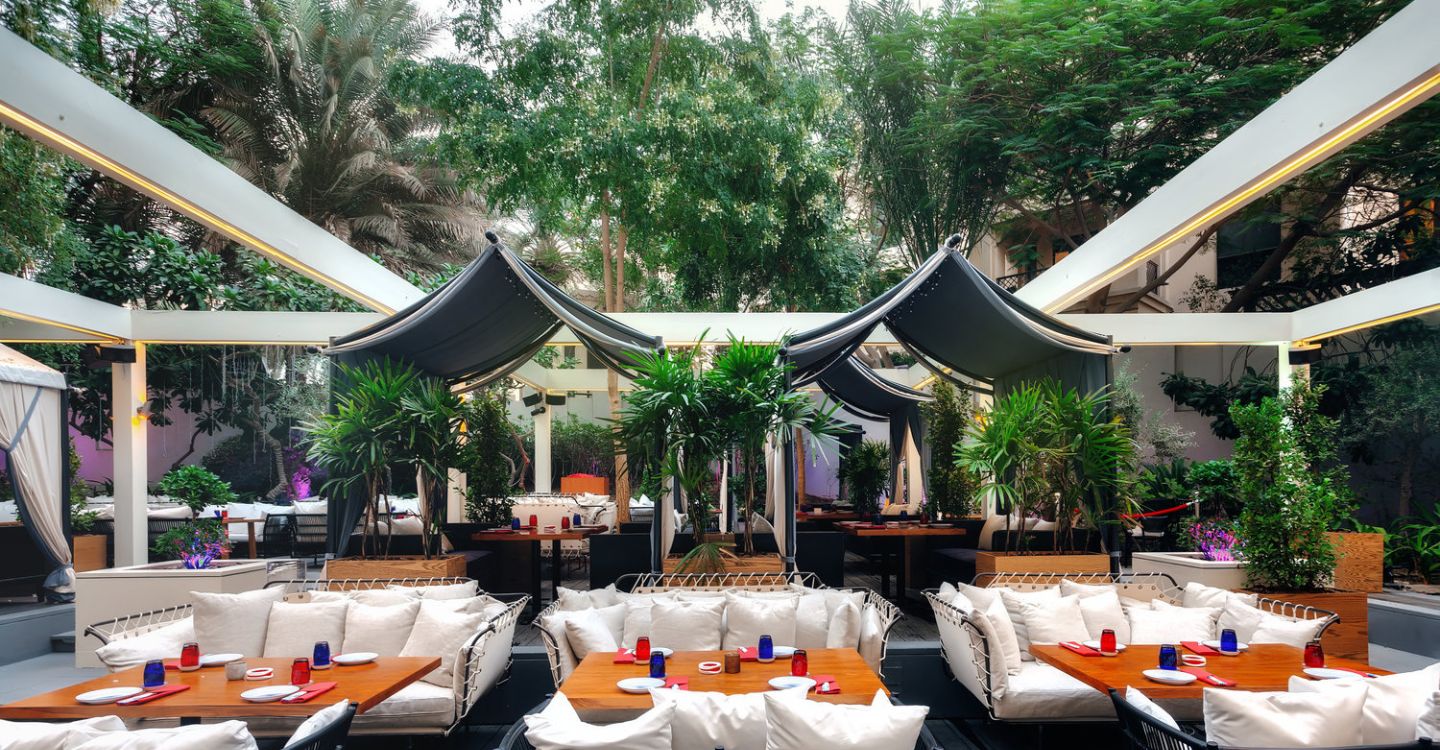 When it comes to food, Dubai offers a variety of dining experiences.
With an eclectic mix of people from all over the world, the city is a melting pot of cultures, and this is reflected in its food.
From Michelin-starred restaurants to hole-in-the-wall cafes, there's something for everyone's taste buds and budget. Here are 5 unique restaurants in Dubai that you have to try.
Zuma
A Japanese Izakaya serving contemporary Japanese cuisine inspired by the Tokyo dining scene, Zuma has been awarded 3 Michelin stars. The restaurant is known for its robata grill where meat, fish, and vegetables are cooked over charcoal, as well as its vibrant and chic ambience.
La Petite Maison
A hidden gem in Dubai's financial district, La Petite Maison is a relaxed bistro serving unpretentious French fare. The restaurant has an impressive outdoor seating area that's perfect for al fresco dining.
Toko
Toko is a Tokyo-based import serving modern Japanese cuisine with a twist. The restaurant has a fun and casual vibe, making it ideal for after-work drinks or a night out with friends.
Fume Lounge
Fume Lounge is a hip and happening shisha bar located in JBR serving international cuisine like pizzas, burgers, pastas etc., as well as a wide selection of shisha flavours. The highlight of the restaurant is its stunning views of the Arabian Gulf which makes it perfect for sundowners or an evening out with family and friends.
The Hide
The Hide is a steakhouse that opened up in Dubai. The steakhouse offers a wide variety of cuts of meat, as well as an extensive wine list. The prices are on the higher end, but the quality of the food is impeccable. If you're looking for a special dining experience, The Hide is definitely worth checking out.
These are just some of the many unique restaurants that Dubai has to offer diners from all walks of life. So, whether you're looking for fine dining or comfort food, be sure to check out one (or all!) of these places on your next visit to the city!
---
---