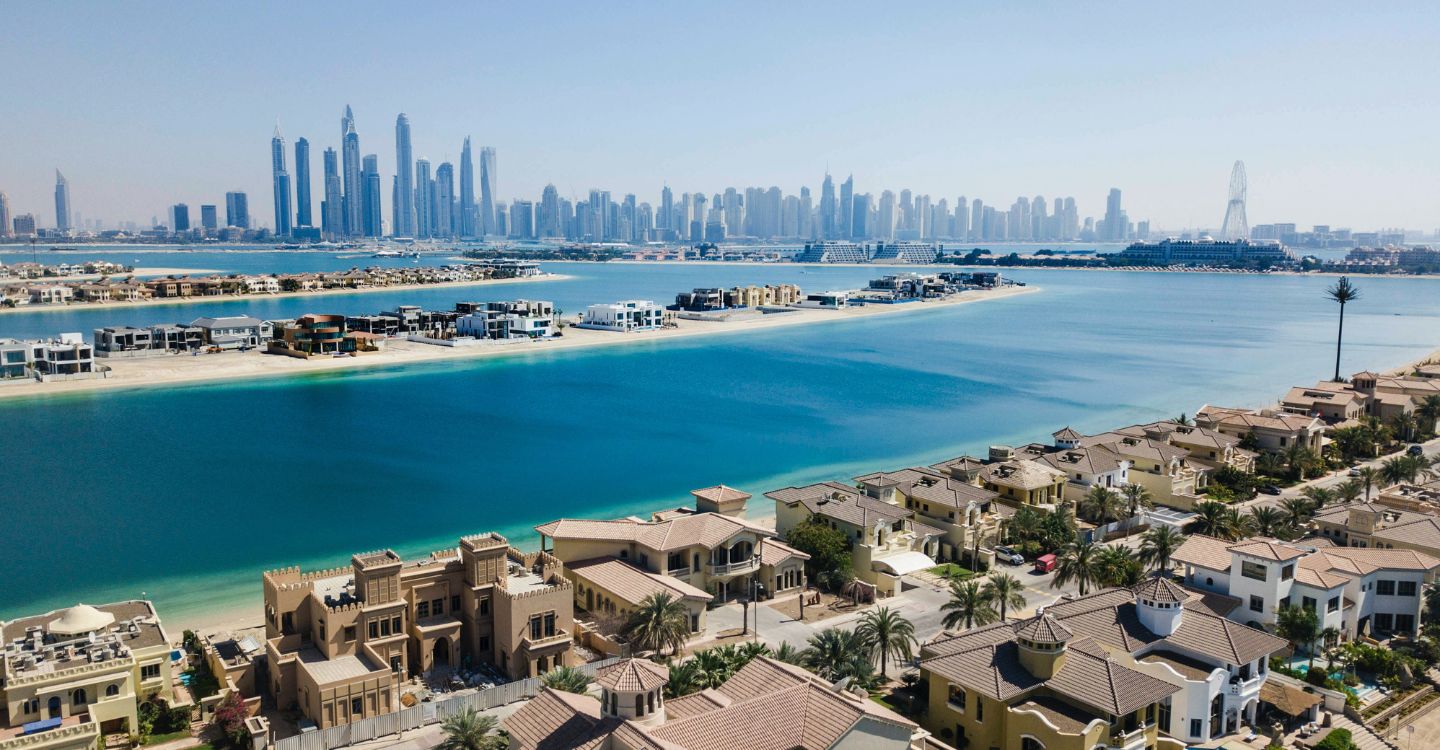 Life in Dubai is like no other. It's a place where innovation and progress thrive, and its citizens enjoy a high standard of living amidst a vibrant atmosphere that is unlike anything else in the world.
HH Sheikh Mohammad bin Rashid Al Maktoum, ruler of Dubai and Vice President and Prime Minister of the United Arab Emirates, had a vision for transforming Dubai into one of the world's most progressive cities, where people can live and work in harmony. In pursuit of his dream, HH Sheikh Mohammed established an extensive infrastructure to provide efficient access to all parts of the city; invested heavily in education, healthcare, transportation, energy production and conservation; built iconic monuments that pay homage to historical events; created luxury resorts for tourism; and successfully attracted many top international businesses.
The city is renowned for its advanced architecture, luxurious shopping malls, entertainment destinations, and awe-inspiring landscapes – all of which makes it a unique and unparalleled place to live. From the iconic Burj Khalifa – the tallest tower in the world – to man-made islands like Palm Jumeirah and world-class beaches, Dubai offers something for everyone.
In addition to its beautiful scenery, Dubai offers residents a safe and comfortable living experience due to its modern infrastructure and innovative technology. It has become one of the most secure cities in the world with state-of-the-art surveillance systems such as facial recognition, cloud security solutions and industry grade data encryption technologies that help protect citizens' safety. This is complemented by Dubai's world class healthcare system that provides quality medical care to keep residents healthy.
Higher Salaries, 0% Income Tax
Living in Dubai also comes with excellent job opportunities with some of the most competitive salary packages available in the region. Working in Dubai is one of the most exciting and rewarding experiences an individual can have. Located in the United Arab Emirates, this thriving city-state of over three million people offers a diverse and cosmopolitan lifestyle that few other places in the world can match. Dubai's economy is largely driven by its tourism sector, which has seen tremendous growth over recent years. Millions of people flock to the city each year to experience its vibrant culture, luxurious hotels, and world-class shopping malls, as well as its stunning beaches, lush desert scenery and other natural wonders. As a result, many businesses have found success in the city—from hospitality and entertainment to financial services and more.
In addition to its thriving economy, Dubai also offers fantastic job opportunities for people from all walks of life. Many multinational corporations (MNCs) have established their offices here and offer a wide range of career options for expats including finance and banking, IT consulting, engineering and construction, marketing and advertising services, education, aviation, and logistics support. The cost of living in Dubai is relatively high but salaries are commensurate with that cost—in some cases even beating international averages
Plenty of Experiences to Discover
From world-famous entertainment parks to exciting natural attractions and luxurious shopping destinations, there are so many things to do in this vibrant Emirate city.
For starters, the renowned shopping malls of Dubai are a must-visit for anyone looking for an incredible shopping experience. With hundreds of international designer stores and exclusive boutiques, you'll find everything from trendy fashion pieces to traditional souvenirs.
Dining out in Dubai is also a very special experience. With its unique blend of East meets West flavors, the city's restaurants offer something truly unique. From traditional Arabic restaurants serving up dishes like shawarma and falafel to modern eateries offering Indian curries and Italian pasta dishes – there's sure to be something that will tantalize your taste buds! For those looking for a truly romantic setting, why not try one of the many lovely beachside restaurants where you can watch the sun setting over the horizon?
For thrill seekers, indoor skiing is another popular activity which has become a tourist favorite in recent years. At Ski Dubai – located inside one of the city's largest shopping malls – visitors can enjoy all kinds of winter sports such as snowboarding and tobogganing without ever having to leave the desert! Plus, with cafes selling hot chocolate and cozy fire pits burning in between runs, this attraction offers a truly authentic alpine experience.
Finally, no discussion about living in Dubai would be complete without mentioning its vibrant nightlife scene. From chic rooftop lounges to lively cafes and bars on The Walk at JBR or The Beach opposite JBR – there's always something new popping up around town. Whether you're looking for an intimate evening out or want to spend your nights partying with friends - you can find it all here in Dubai!
A Life of Luxury & Investment Stability
When considering where to live abroad or invest your hard-earned money in real estate, there's no better place than Dubai – especially if you love luxury living at its finest!
The city enjoys tax-free income and offers investors generous incentives such as lucrative returns on real estate investments or tax advantages on corporate profits. It is home to several leading global financial institutions offering banking products tailored specifically for businesses seeking international expansion opportunities in this dynamic region.
Safety Unlike No Other
Dubai is an incredibly safe place to raise a family, with crime rates significantly lower than many other cities around the world. It is also ranked as one of the safest cities in the Middle East, providing peace of mind for families wanting to settle here. The city has taken great measures to ensure safety, implementing state-of-the-art security systems and CCTV cameras all over the city. Additionally, local police are highly trained and readily available at any time of day or night, ready to provide assistance if needed.
The Ideal Place to Raise a Family
The city offers children a variety of multicultural experiences in which they can discover and appreciate different cultures from around the world. The city also offers plenty of fun activities, from marine adventures to theme parks, making it perfect for family days out. Dubai's educational system is top-notch with a wide range of international schools teaching the national curriculum as well as providing an array of extracurricular activities tailored to the needs of each student. This means that children have access to some of the best education available in the region. Moreover, Dubai enjoys sunny weather all year round. This makes outdoor activities such as swimming or playing outdoors much more enjoyable than in other cities where temperatures can be extreme during certain times of year.
In addition, Dubai is known for its high safety levels and strict law enforcement ensuring that families can feel safe when enjoying the many attractions the city has to offer. Furthermore, healthcare facilities are held to a high standard in Dubai so parents can rest assured knowing their children receive quality medical attention when needed.
---
---