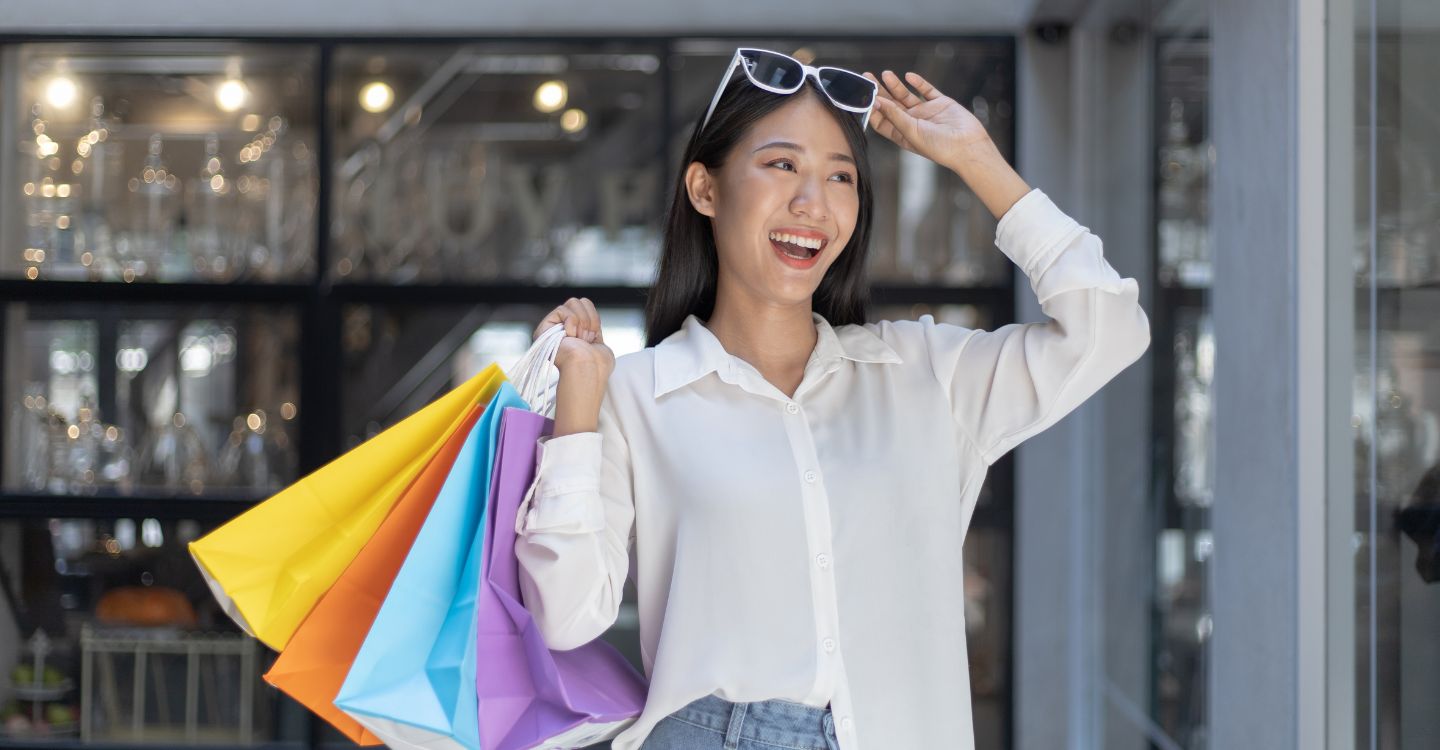 Dubai is well known as a shopping paradise, with its glamorous malls and vast selection of luxury products.
It is the largest shopping destination in the Middle East, with an assortment of high-end designer boutiques, traditional souks, and mega malls offering everything from electronics to fashion. But what makes Dubai such an attractive destination for luxury shoppers? Here are just a few reasons why it's great for shopping:
Tax-Free Shopping
Unlike most countries in the world, Dubai has no taxes on most goods and services, making it a great place to stock up on luxury items without breaking the bank. This fact alone is enough to lure in many tourists who come specifically to take advantage of this tax-free shopping environment.
Variety of Brands
With so many top brands eager to have a presence here in Dubai, you can find almost anything that you could want when it comes to luxurious items. From big names like Gucci and Chanel to smaller independent stores, there's something for every taste and budget.
Incredible Shopping Malls
The city has seen a huge influx of new malls over the last decade or so, furthering Dubai's reputation as one of the best places for luxury shopping. These modern complexes are fitted out with all kinds of features such as cinemas, restaurants, and even indoor ski slopes! Alongside these large malls there are also countless local markets offering souvenirs and other unique items that might not be available elsewhere in the world.
Abundance of Bargains
While buying luxury goods at full price can be quite expensive, savvy shoppers will often be able to find some incredible deals during sales periods like summer clearance or special events such as Ramadan or Eid Al Fitr celebrations where shops offer deep discounts on their products. There's also plenty of secondhand stores if you're looking for a good bargain on pre-loved designer pieces.
Easier Payment Options
Credit cards are widely accepted throughout Dubai but there is also an abundance of cash machines which make paying even easier if you don't have any foreign currency with you. Plus, payment plans can often be arranged with larger purchases making things much more affordable than they would otherwise be had you paid upfront in full amount at once!
Here are some of the best malls Dubai has to offer avid shoppers:
Dubai Mall
Dubai Mall is home to some of the most breathtaking shopping experiences that are found anywhere in the world. Although it doesn't have a traditional mall layout, this sprawling complex quickly became one of the region's top tourist attractions, with over 80 million visitors annually.
Located at the base of Burj Khalifa and Dubai Fountain, this luxury shopping destination has over 1200 stores ranging from high-end fashion outlets to kid-friendly entertainment centers. It also boasts a wide variety of dining options such as fine dining restaurants, international fast-food chains and more casual eateries. With its wealth of shops, entertainment centers and attractions, Dubai Mall continues to be an incredibly popular attraction for tourists and locals alike.
One of the mall's main draws is its luxurious design and grandiose scale. Boasting an impressive 1 million square feet (791,000 m²) in total area, Dubai Mall features an incredible collection of designer labels such as Louis Vuitton, Gucci, and Prada. From La Perla lingerie to Cartier watches and Jimmy Choo shoes – there seems to be no limit when it comes to available luxury goods at Dubai Mall.
The mall also offers a range of activities for families and adventurers alike with its dedicated kid's zone featuring rides, interactive games, bowling alleys and even a celebrity themed cafe – all perfect for keeping children entertained while parents enjoy some retail therapy! Additionally, it houses a 22 screen cinema complex with VOX Cinemas offering movies in 2D & 3D format as well as plush VIP lounges & suites with private seating areas – perfect for date nights or special occasions!
For those looking for something beyond shopping, the mall also hosts plenty of events throughout the year such as art exhibitions & installations; live music performances; fashion shows; product launches; cultural festivals; food tastings & more! It is also home to SEA LIFE Aquarium which has over 300 species including sharks, rays & seahorses - making it perfect for family visits on hot days or simply wanting something unique to experience during your stay in Dubai.
Mall of the Emirates
Mall of the Emirates is one of the most popular malls in Dubai, and there's a good reason for that. With a wide variety of stores ranging from high-end fashion retailers to budget-friendly outlets, Mall of the Emirates has something for everyone.
Whether you're looking for something special to wear to a party or just some everyday clothes, this mall has it all. Plus, with its large food court and restaurants like Cheesecake Factory, shoppers can take a break from shopping and enjoy some delicious food.
It opened in 2005 and covers an area of 44 million square meters, hosting some of the world's biggest brand names, including Chanel, Dior, Gucci, Hermes and Louis Vuitton.
It also features a high-end luxury wing known as The Fashion Dome which houses exclusive designer labels such as Prada and Versace. For those looking for something more affordable there are plenty of mid-range stores too ranging from Zara to H&M to River Island.
But Mall of the Emirates isn't just about shopping; it's also home to Ski Dubai, the first indoor ski resort in the Middle East. Ski Dubai features several different slopes so skiers and snowboarders alike can have an exciting experience year-round regardless of weather conditions outside. Visitors can also participate in skiing lessons or join one of the many fun activities offered at Ski Dubai such as tobogganing and snow bumping.
Dubai Hills Mall
Dubai Hills Mall is the newest addition to the luxurious and exclusive Dubai Hills Estate. Located in one of the world's most sought-after neighborhoods, it is a premier shopping and entertainment destination that offers visitors an exciting experience. The mall features modern, spacious interiors with a sophisticated look and feel as well as plenty of shops and amenities to choose from.
The mall takes advantage of its strategic location at the heart of the community, providing easy access to essential facilities like supermarkets, hospitals and schools - making it an ideal shopping experience for families. Visitors will find something special at each level of the mall, ranging from luxury stores to everyday shopping outlets.
Shoppers can explore a wide range of fashion and lifestyle products available at all levels in Dubai Hills Mall. Each store has its own unique vibe, offering something for every kind of customer; from high-end designer labels to affordable streetwear, shoppers can find whatever they're looking for in this bustling hub. What's more, there are plenty of restaurants and cafes located throughout the complex that offer delicious cuisine from all over the world – allowing customers to truly indulge in a truly international dining experience!
Ibn Battuta
Ibn Battuta Mall is a world-renowned shopping venue located in Dubai, United Arab Emirates. It has been the centerpiece of Dubai's retail district since it opened in 2005 and has become one of the most iconic shopping destinations in the Middle East. Named after the famous Muslim explorer Ibn Battuta, this massive mall brings together an eclectic mix of shops, restaurants, and entertainment venues from around the world.
The mall covers a vast area of 1.2 million square feet and is divided into six different courts that are each inspired by one of Ibn Battuta's travel experiences. The China Court is decorated in rich reds and golds to reflect the culture and vibrancy of Chinese architecture while India Gate captures the vibrancy and culture of India with its vibrant colors, intricate designs and traditional art. Persian Court pays homage to Persian history with its white marble floors, lavish decorations, and intricate artwork while Andalusian Court celebrates Spanish tradition with its bright flowery motifs and Moorish arches. Tunisian Court captures North African style with its intricate mosaics, blue tiles, and white marble while Egyptian Court boasts an impressive collection of authentic artifacts from ancient Egypt such as statues, hieroglyphic carvings and mummies.
Aside from just shopping, visitors can also enjoy a variety of entertainment activities at Ibn Battuta Mall. There's an 8-screen cinema complex for movie lovers as well as a large bowling center for those looking for some sporty fun or even just some friendly competition amongst friends or family members. There are also several kid-friendly activities including an amusement park area complete with rides suitable for all ages.
---
---