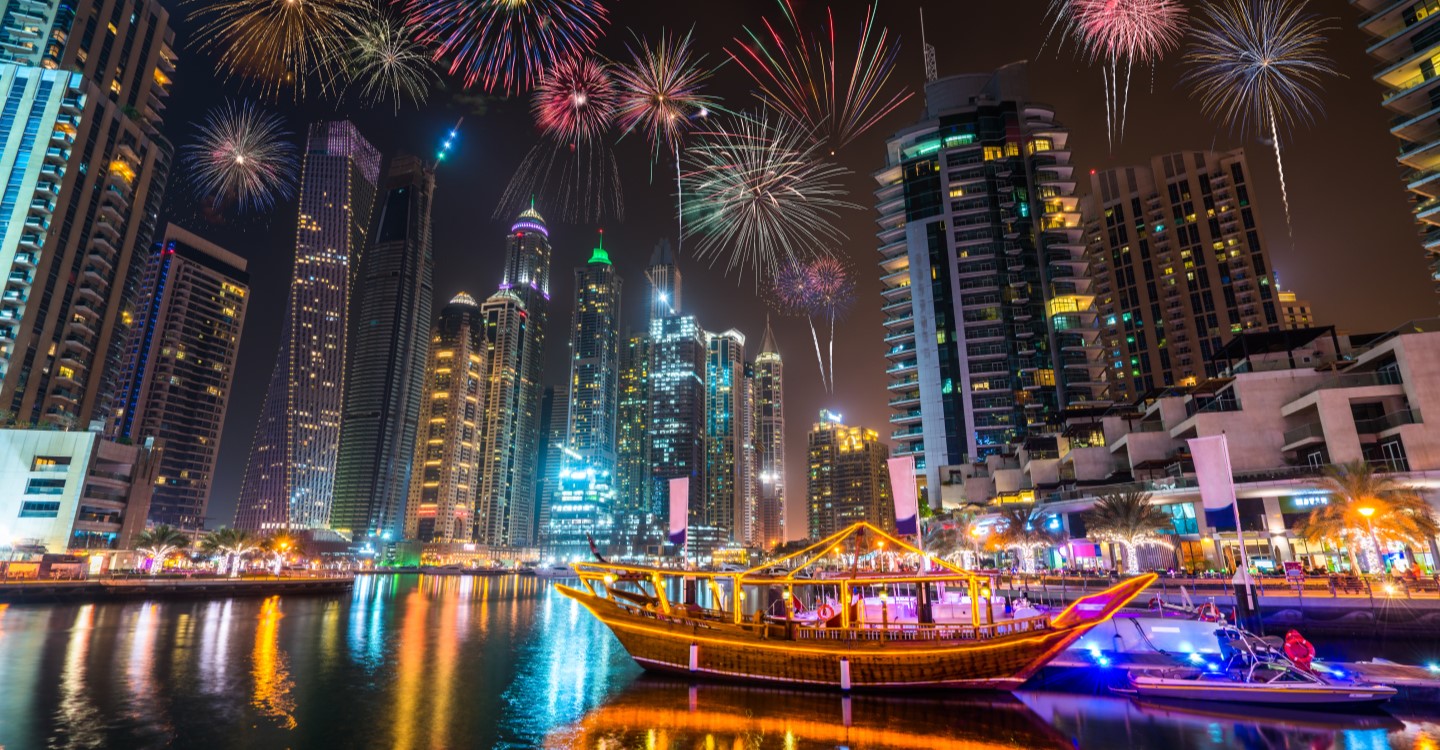 It's time to welcome the New Year with a bang. Dubai is just the place to do it!
As people across the globe take stock of their triumphs and recommit themselves to goals, this glittering city offers luxe hotels, gourmet dining options, world-class nightclubs - already for an unforgettable celebration on what will be one of most beautiful beginnings yet: 2023!
Skyview Bar - Burj Al Arab Hotel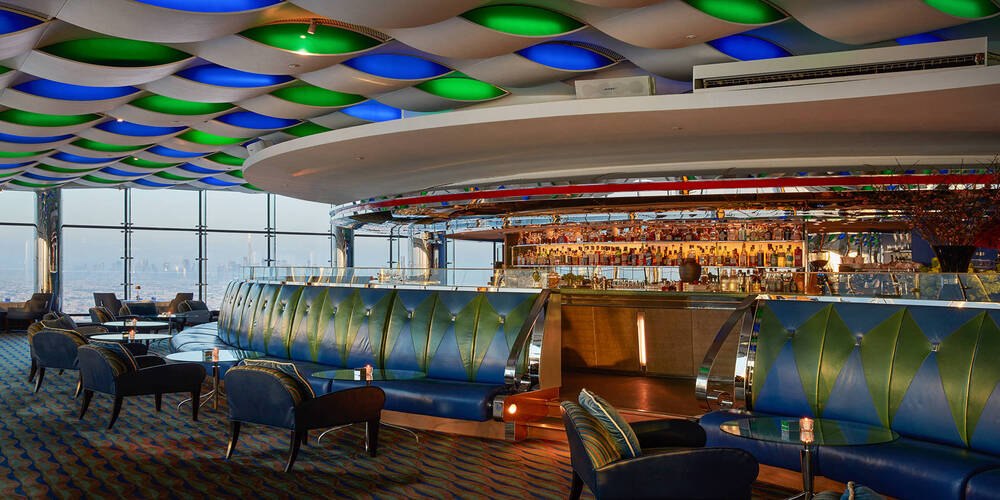 For the epitome of luxury celebrations, reserve your spot at Skyview Bar in Burj Al Arab Hotel. At 27 stories high and with panoramic views across Dubai skyline and Gulf, this exclusive venue is ideal for watching New Year's Eve fireworks on 2023 - but be sure to book early as spaces fill up fast!
Zero Gravity Club & Beach Lounge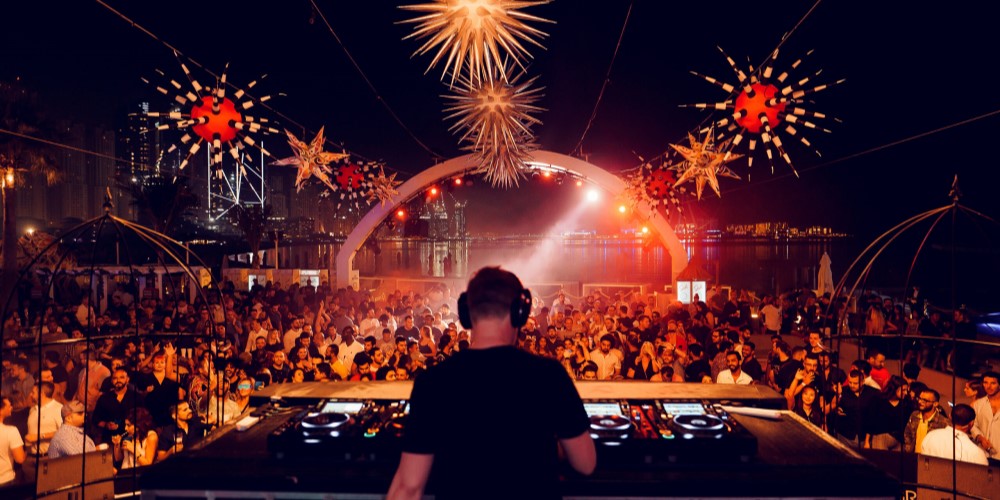 Zero Gravity is the perfect destination if you're after a night of fun and celebration. Featuring an outdoor lounge, pool area, extensive drinks menu and incredible fireworks to end your evening - there's nowhere else like it! Get ready for an unforgettable experience that will make all other outings pale in comparison.
Atlantis, The Palm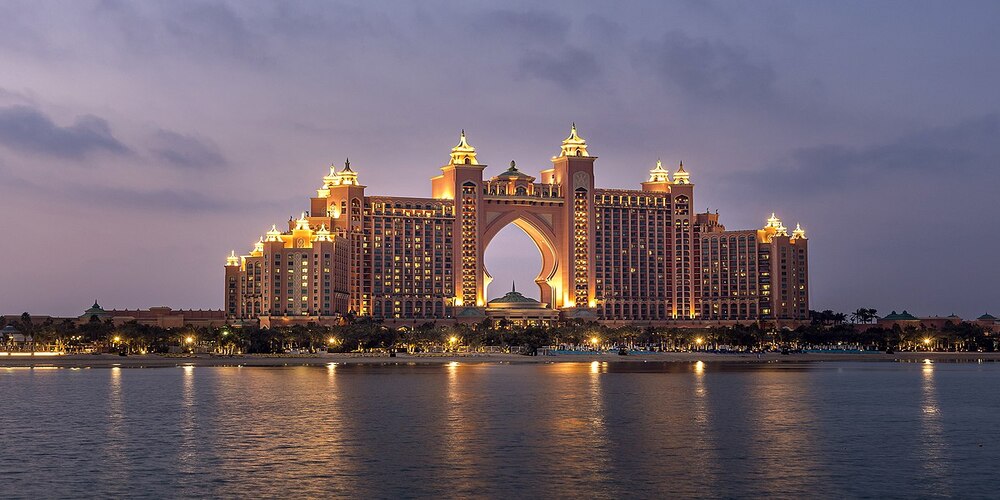 This New Year's Eve, ring in 2023 stylishly with Atlantis The Palm! Discover an array of exciting experiences to fit your favorite way to celebrate - from sophisticated gala dinners and pool parties alike. Better yet, revelers can also look forward singing along with the one-and only Kylie Minogue as she takes us through her greatest hits live at the show!
Dubai Opera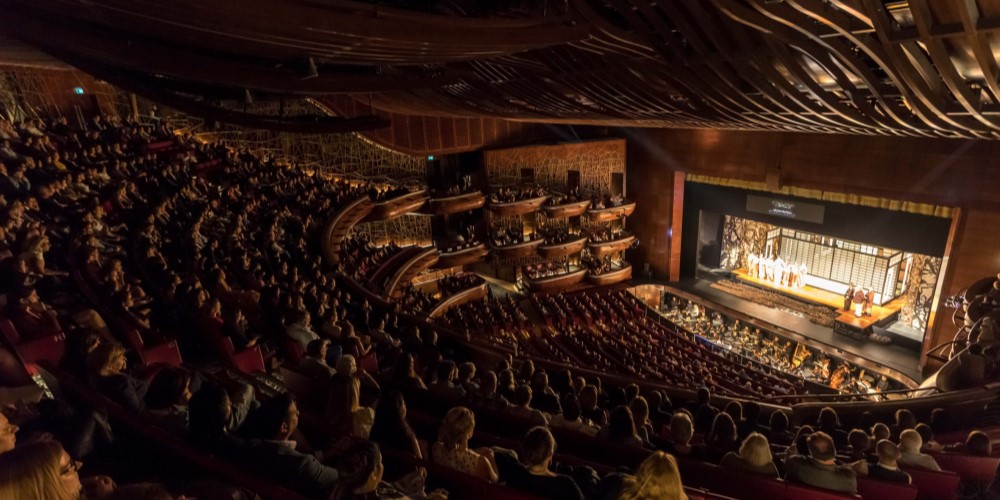 Get ready to experience the transformation of Downtown's popular venue - a luxurious grand hall offering an exquisite culinary journey, complemented by musical performances from multiple talented bands, crooners, and DJs!
The Pointe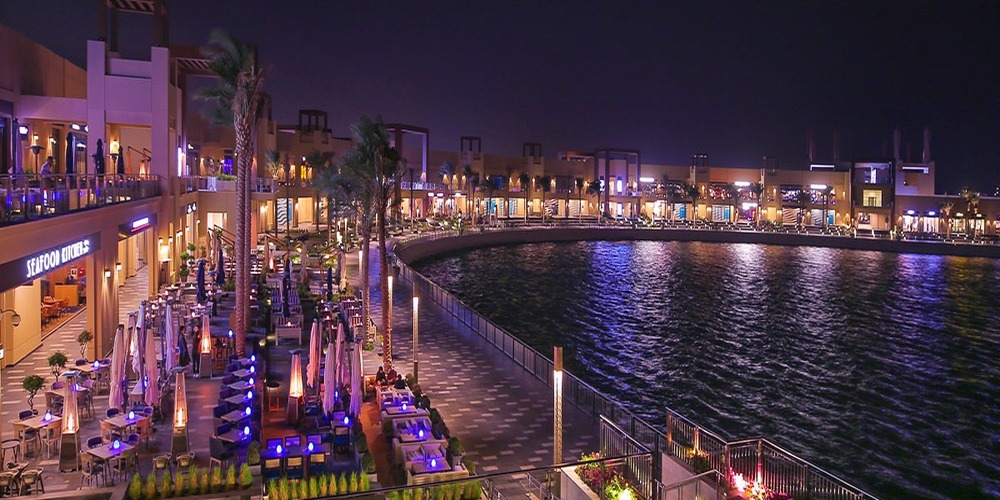 Celebrate the New Year in style at The Pointe, an iconic destination that offers breathtaking views of firework displays from the Palm. Take your night to a whole new level with exceptional entertainment by renowned artists DJ Alban and Jon! Feel enchanted beneath glimmering stars while admiring The Pointe's mesmerizing fountain show - all as you indulge in delicious refreshments for even more fun-filled festivities.
Go for a dinner cruise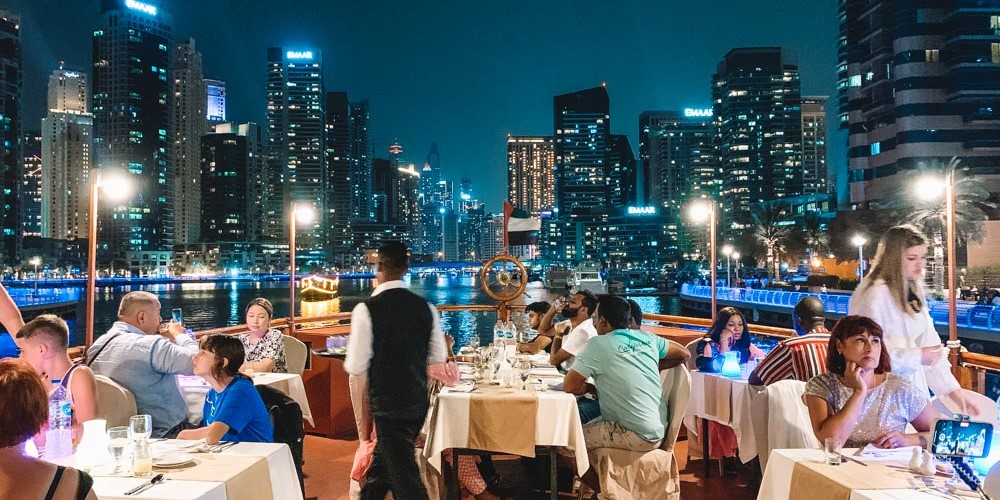 Start the New Year with a bang by boarding a dinner cruise in Dubai! Revel in spectacular skyline views while dining, dancing and being entertained. With various options available to suit any budget or preference, you can ring in 2023 like never before aboard an unforgettable night on the water.
Nikki Beach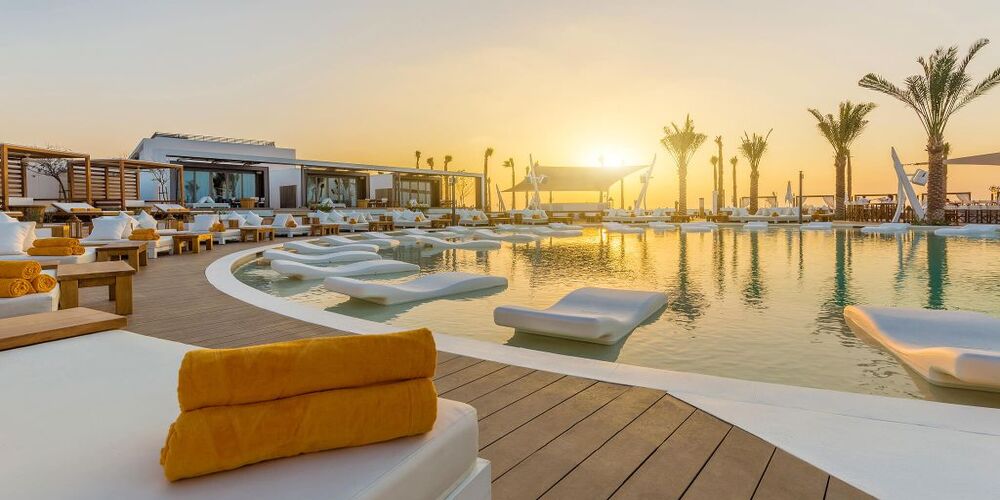 Nikki Beach Dubai invites you to a night of luxury and revelry this New Year's! Join us on the powdery white sands of Pearl Jumeira, with mesmerizing views across the Arabian Gulf. Get ready to be impressed by international DJs, live music performances, gourmet delights from an extensive buffet plus free-flowing drinks at the open bar. Don't miss out - secure your VIP table now for that extra sparkle as we round off 2019 with one grand display of fireworks!
Global Village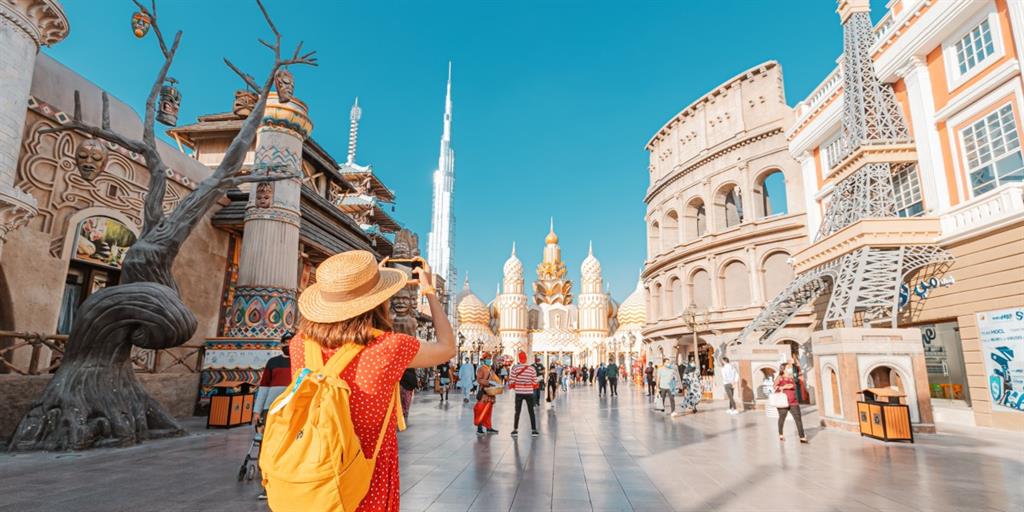 Celebrate the start of a new year with people from all over the world at Global Village New Year's Eve. Join others in experiencing different cultures and meeting new friends during this night of festivities, fireworks display, street performances, shopping stalls, and more! Make your December unforgettable by taking part in one incredible global celebration - come to Dubai for an amazing night you'll never forget.
Desert nights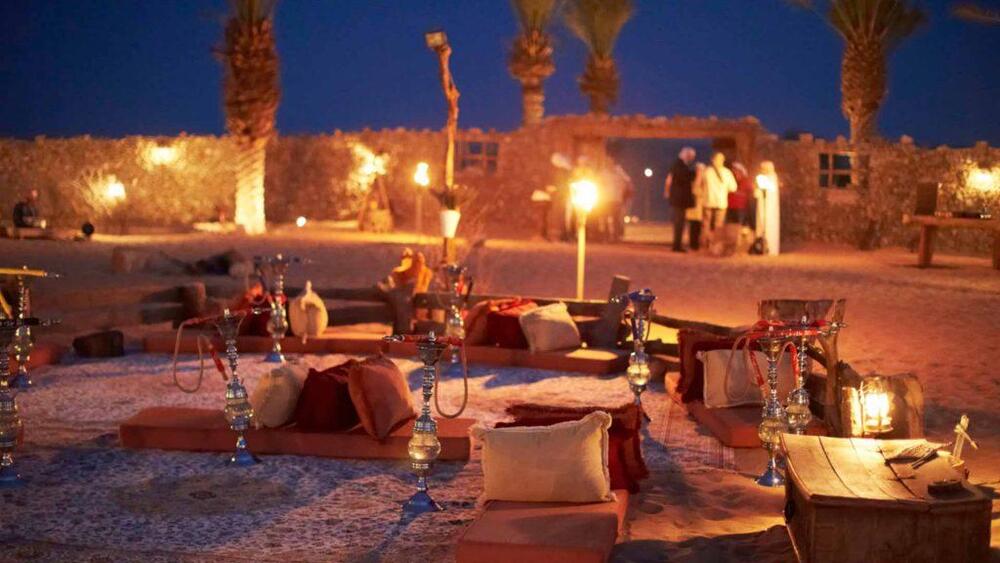 Experience a whole new side of Dubai this New Year - the majesty and grandeur of its vast desert expanses. Spend your winter evenings camping under starlit skies, admiring nature's beauty in complete stillness. Capture that divine sense of adventure while enjoying temperatures often around 10 degrees Celsius - an unbeatable way to welcome 2023!
Unlock the magic of a New Year's Eve like never before in Dubai! 2023 is sure to be an extraordinary night with its renowned skyline illuminated by more than just stars. As midnight approaches, feel the energy pulse throughout each city block as fireworks light up and parties come alive - all promising amazement from every angle. From private dinners among friends to rooftop bars featuring awe-inspiring views, start planning now for your most unforgettable New Year's yet – full of joyous celebration in Dubai!
---
---