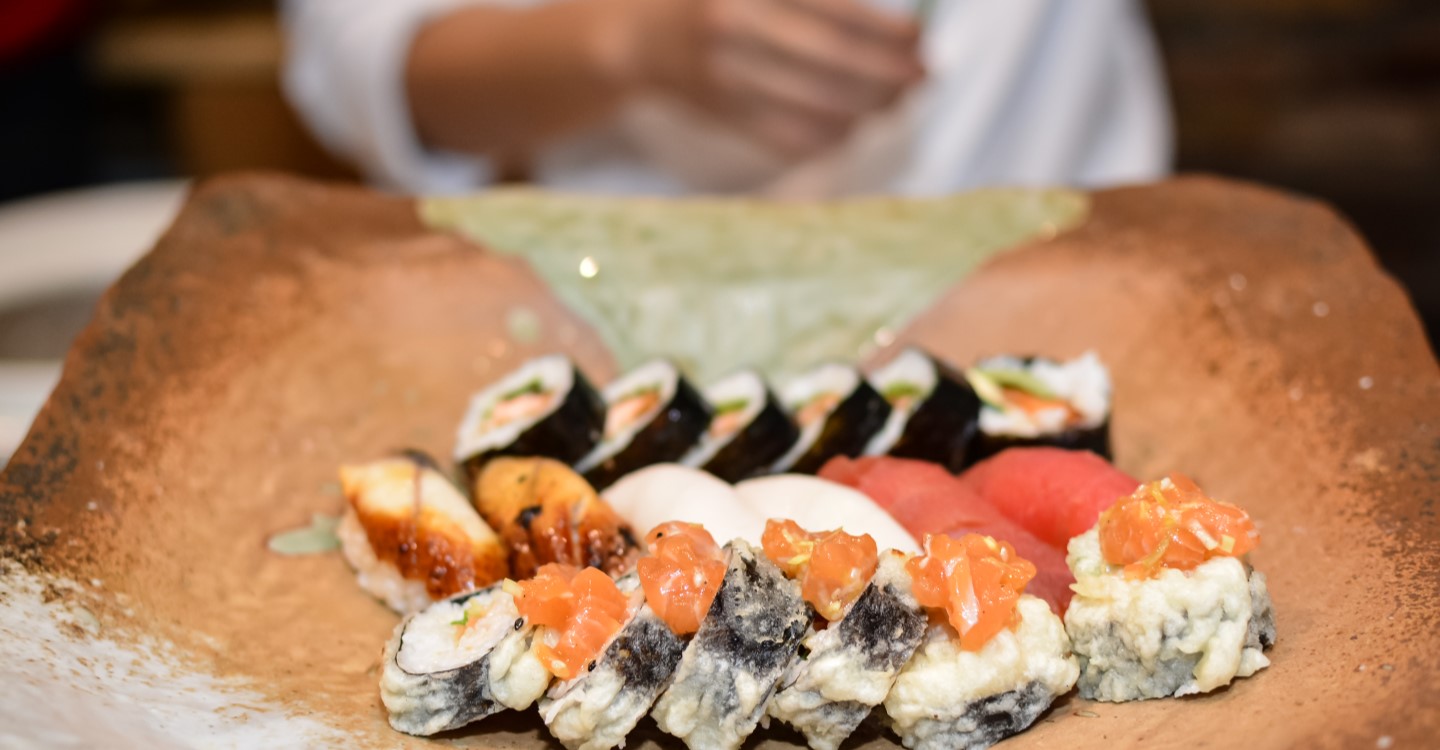 In Dubai, where iconic skyscrapers mingle with vibrant culture, families seeking more than just a meal are welcomed into a world of exquisite dining.
We invite you to join us in uncovering the crème de la crème of family-friendly
dining experiences in Dubai
, restaurants that not only tantalize taste buds but also create cherished memories in the heart of this dynamic city.
1. A Taste of Turkey: The Enchanting Experience of The Turkish Village Restaurant in Jumeirah
The heart and soul of any restaurant lie in its cuisine, and The Turkish Village Restaurant doesn't disappoint. This restaurant prides itself on being a family-friendly establishment, ensuring that diners of all ages feel welcome and catered to. The extensive menu includes options that cater to the tastes of both young and mature palates, making it an ideal destination for families seeking a shared dining experience.
The children's menu features a delightful selection of dishes that are not only appealing but also nutritious, ensuring that even the little ones can embark on a gastronomic journey of their own.
Elevating the dining experience, The Turkish Village Restaurant offers live entertainment that adds an extra layer of enchantment to your visit. Traditional Turkish music and dance performances infuse the air with a festive spirit, transporting diners to the lively streets of Istanbul. This immersive experience captivates not only the senses but also the hearts of those gathered around the table.
2. The Cheesecake Factory - Indulgence Redefined
A name synonymous with indulgence, The Cheesecake Factory in Dubai Mall is not only a paradise for dessert lovers but also a family-friendly destination. The extensive menu offers an array of dishes that cater to diverse tastes, making it an ideal choice for families with varying culinary preferences. While their iconic cheesecakes steal the spotlight, the menu includes a wide selection of appetizers, main courses, and more, ensuring a satisfying meal for everyone.
For families seeking a culinary haven that celebrates togetherness, The Cheesecake Factory is more than a restaurant; it's a cherished destination where delicious flavors and heartwarming moments unite. From the diverse menu to the inviting ambiance and legendary cheesecakes, The Cheesecake Factory offers a complete experience that generations can savor, making it the perfect place to create lasting family memories.
3. Rainforest Cafe - Where Adventure Meets Dining
For families seeking a dining experience that transcends the ordinary, the Rainforest Cafe in Dubai Mall provides an immersive culinary adventure. Step into a world of lush greenery, vibrant wildlife, and the sounds of the rainforest, all while savoring a diverse menu of international cuisine. From towering burgers to exotic salads, the menu offers something for every member of the family.
The interactive ambiance, complete with simulated thunderstorms and animatronic creatures, promises an unforgettable mealtime for children and adults alike.
4. The Farm: Where Fresh Flavors and Tranquil Serenity Await Families in Dubai
Nestled amid the lush greenery of Al Barari, The Farm offers families a peaceful retreat. With a focus on celebrating the natural bounty, championing the use of organic and locally sourced ingredients that paint a vivid tapestry of flavors. This dedication to authenticity is manifested in a menu that resonates with a spectrum of tastes, ensuring that every family member finds their palate's desire satiated.
Beyond its culinary offerings, The Farm extends its embrace to families with a thoughtful touch – an inviting outdoor play area. A testament to its commitment to creating a holistic experience, this space provides young adventurers with the chance to explore and engage, allowing parents to bask in the pleasures of their meal while their children's laughter dances in the breeze. As the sun bathes the surroundings in its warm embrace, and the gentle hum of nature serenades the senses, The Farm effortlessly weaves an atmosphere of tranquility.
5. Tashas: Elevate Your Tasteful Journey - Exquisite Flavors and Family Bonds Converge
Nestled in the heart of Dubai, Tashas restaurant effortlessly marries sophistication with family-friendly charm. With its welcoming atmosphere and thoughtfully designed space, Tashas invites families to relish a dining experience that caters to all ages.
The menu, a tantalizing tapestry of global flavors, offers a delightful array of options to please even the most discerning palates. From sumptuous breakfasts to hearty lunches and delectable desserts, Tashas ensures that every family member finds a dish to savor. Whether indulging in the famous Avocado Ritz or sipping on artisanal beverages, Tashas promises not just a meal, but a memorable and inclusive gathering where families can create cherished moments together.
Conclusion
In the ever-evolving tapestry of Dubai's vibrant culinary scene, one thread remains constant, the warmth of family togetherness shared over a satisfying meal. As we conclude our exploration of the best family restaurants that grace this bustling city, it's evident that Dubai's gastronomic landscape extends far beyond mere nourishment.
It's a vibrant canvas where families gather, where young ones revel in the joy of discovery, and where cherished memories are woven into each delectable bite., the best family restaurants in Dubai offer more than just meals – they offer moments that families will treasure for years to come. So, next time you're in Dubai, be sure to embark on a gastronomic adventure that caters to the tastes and preferences of every member of your family.
---
---