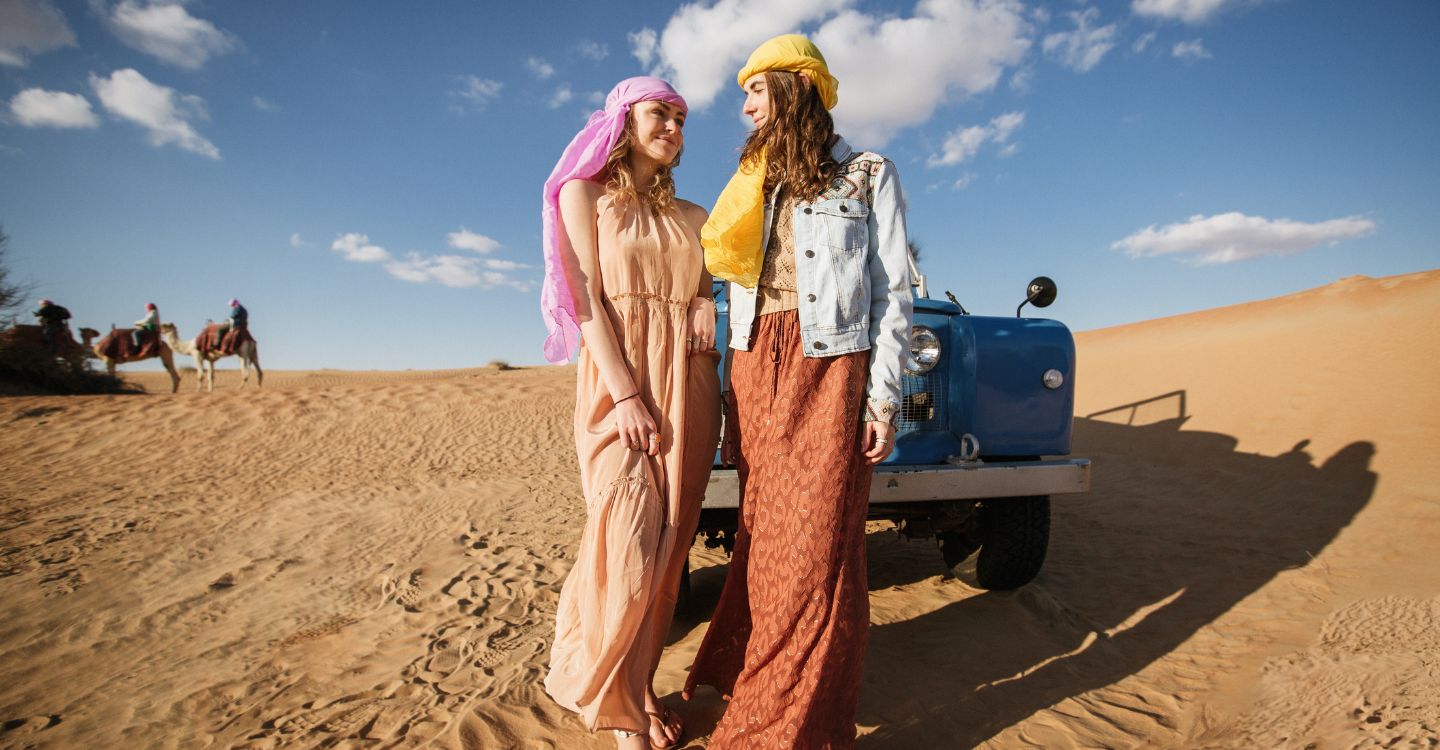 Dubai is a city like no other, offering visitors a plethora of exciting attractions and activities. From luxury shopping at the world-famous malls to the beautiful beaches and skyscrapers, there's something for everyone here.
The City of Dreams
The city has been rapidly evolving over the years, making it one of the most preferred destinations to live and invest in around the world. Dubai believes in creating communities that foster sustainable development while preserving its culture and traditions at the same time. This is evident from its recent projects such as Burj Khalifa - tallest building in the world; Mohammed Bin Rashid Solar Park - largest single-site solar energy plant; Palm Jumeirah - artificial archipelago; and Meydan One Mall - world's biggest mall with holiday destination experiences like no other.
Dubai is known for its safe environment even though it's a densely populated city with millions of people from different countries residing here. It offers amenities like free healthcare, free education to all children until grade 12, numerous recreational activities throughout the year and robust infrastructure which makes living comfortable and stress-free for everyone.
In terms of job opportunities, there are hundreds of companies operating from this region ranging from tourism to hospitality, finance & banking sectors, technology startups etc., which opens up new avenues of employment prospects even during times of economic recession elsewhere around the globe. All these factors combined make Dubai an ideal place to live or invest your money into real estate or business ventures without any hesitation whatsoever.
Best travel destinations in Dubai
Whether you're looking for adventure or relaxation, Dubai has it all. Here are some of the top places to visit in Dubai.
Burj Khalifa
Start off with a trip to one of Dubai's most iconic landmarks - Burj Khalifa. This 830-meter-tall skyscraper is the tallest building in the world and offers stunning views from its observation decks on the 124th and 148th floors. These decks provide unparalleled views of the city's skyline, from sandy beaches to lush gardens, making it an absolute must-see destination in Dubai.
Palm Jumeirah
Another major attraction in Dubai is Palm Jumeirah – an artificial archipelago in the shape of a palm tree that is composed of three islands: The Crescent, The Trunk, and The Fronds. Here you can find some of Dubai's best resorts and hotels with luxurious accommodations overlooking the Arabian Gulf. Enjoy water sports such as jet skiing, kayaking, parasailing, sailing or take a cruise along the coast in luxury yachts or traditional dhow boats and explore the beauty of this man-made paradise.
Bastakiya
For a more cultural experience, head to Bastakiya which is located in Old Dubai near Al Fahidi Street and Creek Road. This historic quarter features narrow lanes lined with old wind towers, traditional homes and fantastic museums such as Sheikh Mohammed Centre for Cultural Understanding which provides an insight into Emirati culture. Bastakiya Area in Dubai is an area of great historical significance and is one of the oldest parts of the city. It was first developed in the 19th century by wealthy merchants from Bastak, Iran, who came to trade with the local Bedouins for pearls and dates. The area was a vibrant hub for traders, especially pearl merchants, with luxurious homes that were built close to each other along narrow alleyways. These buildings were constructed with wind towers, which acted as natural air-conditioners at a time when people had no access to most modern amenities. One can still see these iconic structures today as they are protected under Dubai's Heritage and Culture Authority.
Dubai Mall
Shoppers seeking luxury goods should visit The Dubai Mall which boasts over 1000 stores offering designer brands alongside unique pieces from local artisans – not forgetting a snow room! Other attractions include an aquarium housing hundreds of marine creatures and a 22-screen cinema complex.
The iconic Dubai Fountain can also be found here, performing regular shows throughout the day for visitors to enjoy. For those looking for unique experiences and events, The Dubai Mall also offers exclusive activities such as cooking classes at some of the finest restaurants and live performances from renowned musicians from all over the globe.
Wild Wadi
If you are looking for fun activities during your stay in Dubai, head over to Wild Wadi Water Park – one of the most popular theme parks in UAE located adjacent to Burj Al Arab Hotel. The park offers over 30 exhilarating rides for both adults and kids, ranging from flow-riders to awesome body slides. The interactive water play area provides an exciting way to splash around with power-chutes, tipping buckets and hydro-tube slides. Visitors can have fun on the world's largest artificial surf pool or relax in a quiet river ride. For those seeking a more extreme experience, there are several high-speed rides including Master Blaster, Juha Journey & Breakers Bay!
In addition to the thrilling rides and attractions, Wild Wadi is home to a host of amenities such as dining options like Latitude Restaurant and Riptide Café, as well as private cabanas for rent. Shops offering souvenirs and other items line the walkways throughout the park. Special events such as birthday parties and corporate retreats can be held at Wild Wadi for its guests to enjoy even more fun activities.
Wildlife Sanctuary
For nature lovers who want a more relaxed experience, venture out into Ras Al Khor Wildlife Sanctuary – home to over 68 species of migratory birds including flamingos (the biggest number recorded here was 75000!), mangroves and small mammals like hedgehogs. You can watch these birds peacefully nesting their eggs among lush vegetation while getting mesmerized by their vibrant colors.
Madinat Jumeirah
Don't miss out on visiting Souk Madinat Jumeirah – an open-air market that provides an authentic Arabian experience amidst modern amenities.
Madinat Jumeirah Dubai is an iconic hotel and entertainment complex in the United Arab Emirates. Located along Jumeirah Beach, Madinat Jumeirah comprises of three grand boutique hotels: Jumeirah Al Qasr, Jumeirah Mina A'Salam and the recently opened Jumeirah Dar Al Masyaf. The hotels are connected by a two-kilometer-long canal that runs through the resort, creating a picturesque waterfront view. Guests of Madinat Jumeirah have access to private beach clubs located on the edge of the resort and can enjoy luxury spa treatments in Talise Spa as well as fine dining options at over 40 signature restaurants and bars.
Apart from its numerous retail outlets, recreational facilities, and entertainment venues, Madinat Jumeirah also offers a range of activities such as shopping trips, desert safaris or cultural excursions - allowing visitors to explore Dubai's fascinating heritage and culture. One of its most iconic attractions is the traditional Arabian-style souk located inside Madinat which offers unique souvenirs from around the world as well as local treasures such as carpets, spices, and jewelry. Explore traditional textiles made up of colorful patterns alongside intricate pottery items and carpets woven in Persia's ancient weaving traditions that add character to this exotic marketplace where shoppers can bargain prices without any pressure or stress.
Takeaways
Dubai is the perfect destination for a holiday because it offers something for everyone. It is a cosmopolitan city with stunning skyscrapers, impressive malls, world class beaches and activities, beautiful desert landscapes, and luxurious accommodations. The city is known for its incredible luxury lifestyle, offering visitors everything from sun-drenched beaches to 5-star restaurants and hotels
---
---