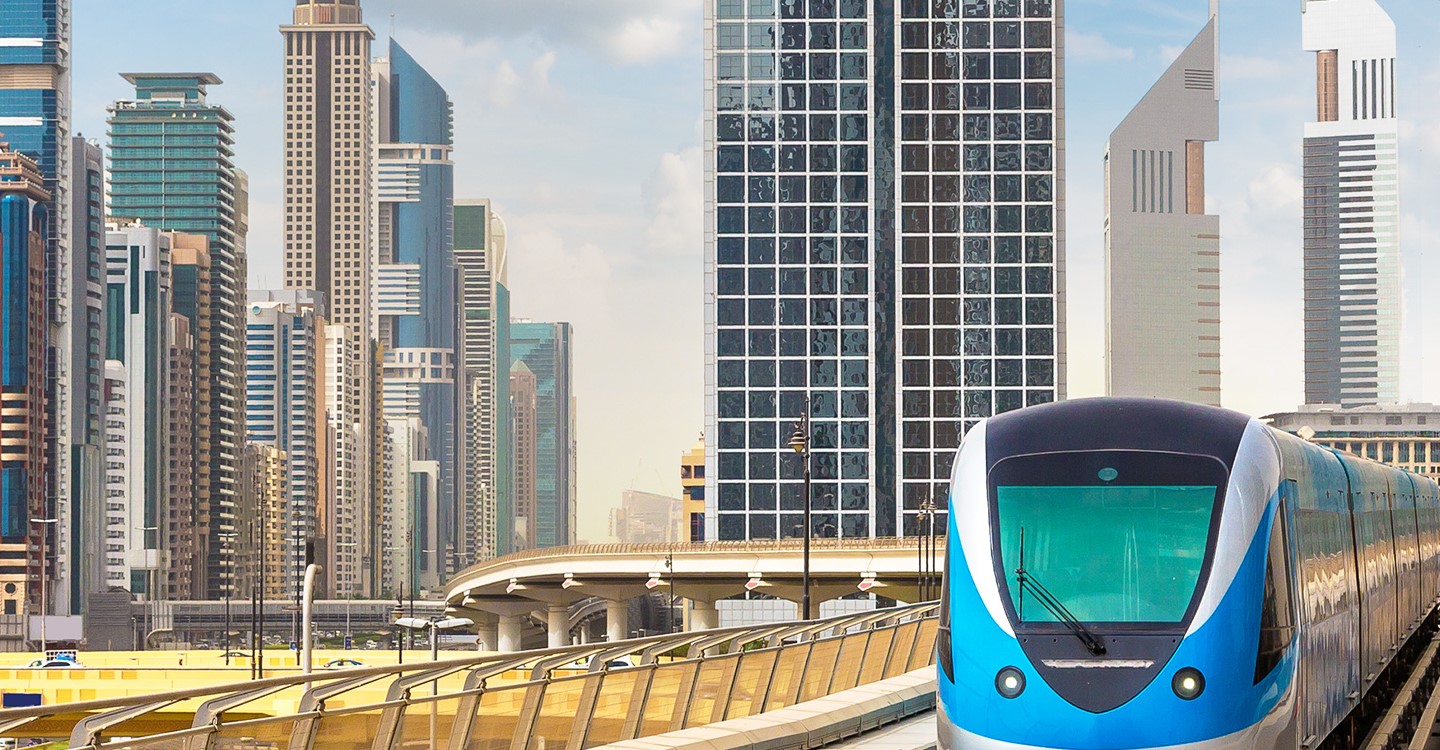 Dubai's well-connected metro system not only streamlines transportation but also influences the choices we make when seeking a place to call home. For those who prioritize accessibility and value, renting an apartment near a Dubai Metro station offers the perfect synergy of convenience and cost-effectiveness. This guide explores the desirable neighborhoods that strike a balance between affordability and metro proximity, providing an insight into the optimal places to find rental apartments that cater to both your lifestyle and budget.
1. Discovery Gardens
Located along the Red Line of the Dubai Metro, Discovery Gardens offers a diverse selection of affordable apartments. The community features spacious, well-designed units at competitive rental rates, making it an attractive option for budget-conscious individuals and families.
Discovery Gardens also boasts a range of amenities, including retail outlets, dining options, and easy access to the Ibn Battuta Mall.
2. Al Nahda
Situated near the Dubai-Sharjah border, Al Nahda is a popular residential area with multiple Metro stations nearby. Residents can enjoy the convenience of the Metro while benefiting from the relatively lower rental prices compared to central Dubai.
Al Nahda is renowned for its budget-friendly rental rates, making it an attractive option for individuals and families looking to manage their living expenses without compromising on quality. The competitive rental rates, combined with the convenience of the metro station, offer residents a balanced lifestyle that caters to both their financial and transportation needs.
The neighborhood offers a mix of apartment types, from studios to larger units, making it suitable for various needs.
3. Al Qusais
Al Qusais stands as a testament to Dubai's commitment to creating livable communities that cater to diverse needs. Strategically located along the Green Line of the Dubai Metro, Al Qusais offers residents unparalleled connectivity to key destinations across the city. The presence of the Al Qusais metro station serves as a gateway to seamless exploration, eliminating the challenges of traffic congestion and offering a stress-free commute to work, leisure, and essential amenities.
Nestled within Al Qusais are a plethora of affordable apartments that cater to various preferences and lifestyles. From cozy studio apartments to spacious two-bedroom units, the neighborhood presents a diverse range of rental options that balance comfort and budget constraints. These apartments are designed to accommodate both singles and families, providing a welcoming environment for residents to make their home.
Beyond its metro accessibility, Al Qusais boasts a spectrum of amenities that enhance the quality of life for its residents. Supermarkets, convenience stores, medical centers, and educational institutions are strategically placed within the neighborhood, eliminating the need for extended commutes to meet daily needs.
4. International City
Known for its multicultural atmosphere, International City is an affordable community with several Metro stations in close proximity. The area features clusters of residential buildings inspired by different countries, offering a unique living experience. The rental rates in International City are generally competitive, making it an attractive option for those seeking budget-friendly apartments near the Dubai Metro.
5. Al Rigga and Deira
For those looking to be close to the heart of the city, Al Rigga and Deira are excellent options. These neighborhoods offer affordable apartments near Metro stations, allowing residents to enjoy the vibrant energy of Dubai's commercial and cultural hub. While rental rates may vary based on specific locations within these areas, they generally provide more budget-friendly options compared to some of the city's more upscale neighborhoods.
6. Al Barsha
7. Al Furjan
Located along the new Route 2020 of the Dubai Metro, Al Furjan is a growing community that has gained popularity for its affordability and modern amenities. The Metro expansion has enhanced connectivity for Al Furjan residents, making it an attractive option for those looking for affordable apartments with easy access to public transportation.
8. Al Warqaa
Al Warqaa is a residential area near the Dubai Metro's Green Line. While slightly further from the city center, this neighborhood offers competitively priced apartments, making it a budget-friendly option for those seeking affordable living. Al Warqaa has seen steady development in recent years, with improved infrastructure and amenities for residents.
9. Dubai Silicon Oasis (DSO)
Dubai Silicon Oasis, a technology and business park, is home to numerous affordable apartment buildings, many of which are within proximity to the Dubai Metro. The DSO Metro station, part of the Route 2020 expansion, connects this area to the rest of Dubai, making it an appealing choice for professionals and families seeking convenient transportation options.
10. Al Karama
While not directly serviced by the Dubai Metro, Al Karama is a popular area known for its affordability and central location. Residents in Al Karama can easily access nearby Metro stations using feeder buses or short taxi rides. The neighborhood offers a diverse range of apartments at reasonable rental rates, making it a sought-after choice for those looking for budget-friendly living options.
11. Al Quoz
Al Quoz, a rapidly developing industrial and residential area, has become an attractive choice for affordable apartment rentals. While not directly connected to the Dubai Metro, Al Quoz is conveniently accessible through various transportation options. The neighborhood's affordability, coupled with the ongoing development in the area, makes it an option worth considering for those seeking budget-friendly apartments.
12. Bur Dubai
Bur Dubai, known for its cultural attractions and historical sites, is home to various affordable rental options. The Al Fahidi and Al Ghubaiba metro stations provide connectivity to this vibrant area.
Conclusion
Each neighborhood has its unique charm, amenities, and cost considerations, ensuring that you can find the perfect fit based on your preferences and budget. As you explore these neighborhoods, you'll discover that affordable living near the Dubai Metro doesn't mean compromising on convenience or comfort – it's an opportunity to experience the best of both worlds.
In this extended guide, we've highlighted additional neighborhoods that offer affordable apartments near Dubai Metro stations. These areas provide residents with the convenience of public transportation while catering to various budgets. As Dubai's infrastructure continues to expand, more opportunities for affordable living near the Metro are likely to emerge, providing residents with a wide range of options to choose from.
---
---