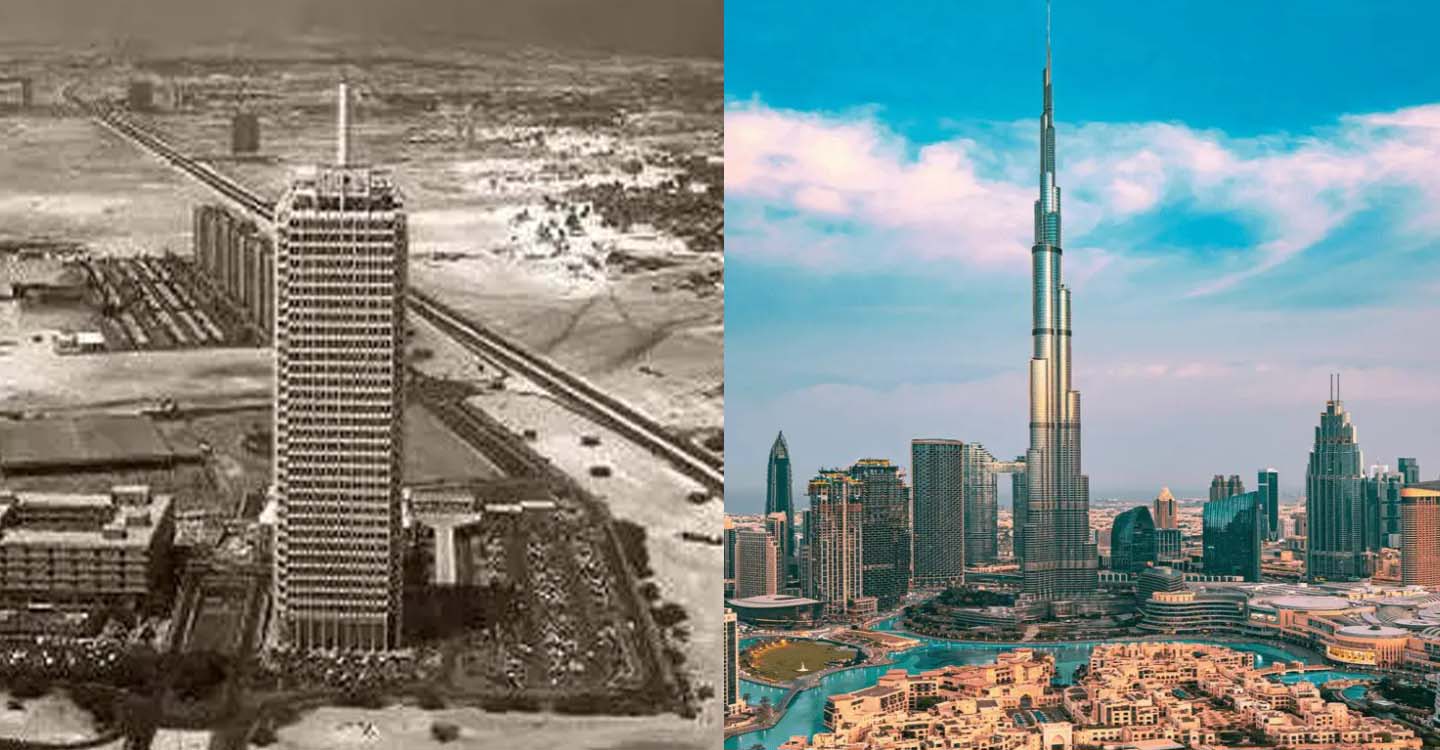 With high-rise skyscrapers, luxury man-made islands, and several international shopping malls, it's no wonder the world is drawn to Dubai. While the metropolis now is an attractive business, residential, and tourist hub, there is a lot more to the city's history.
Most of Dubai's transformation was progressed under the leadership of Sheikh Rashid bin Saeed Al Maktoum, the former Ruler of Dubai.
1960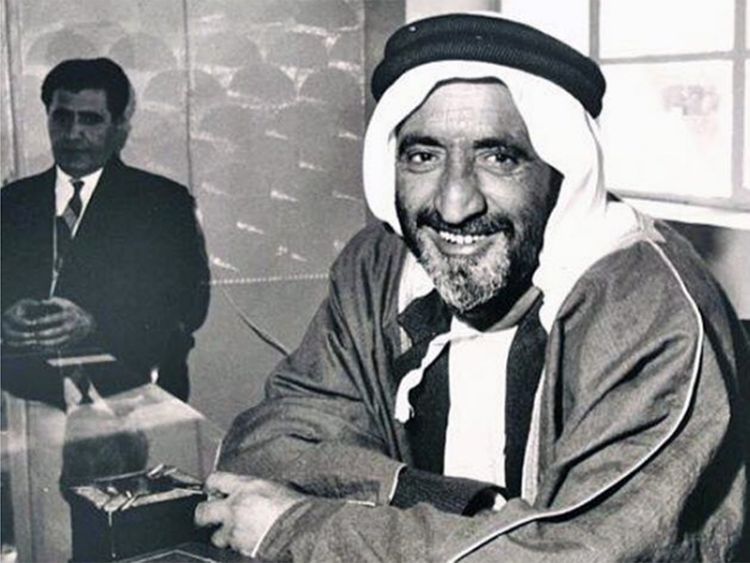 Under his vision for a great city, construction began on
Dubai International Airport
, otherwise known as DXB Airport.
Later that year, Sheikh Rashid implemented his master plan in creating the Dubai Creek so that trading ships could sail in.
1966
Initially, the people of Dubai were experts in pearl diving, which was one of the main forces behind the surviving economy. Right when it was becoming challenging to fund all these ambitious projects and creating an international capital, oil was discovered in Dubai.
Although this discovery jumpstarted many incredible projects, at the time the oil reserves were viewed as quite modest by Middle Eastern standards. The limited resource however was a blessing for the city.
Instead of considering oil as a limitless source of wealth, Sheikh Rashid started investing the generated profit into urban development. His vision was to build a city that wouldn't depend on oil as a driving economical force.
1979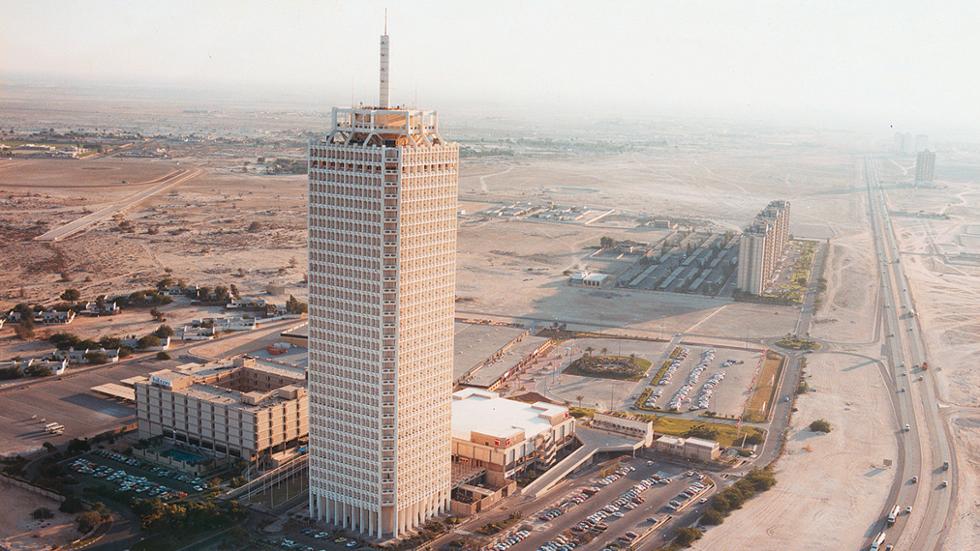 The construction of the World Trade Centre created a regional financial centre. It was at the time the tallest structure in Dubai, standing at 39-storeys and 149m high, and was a hub for nearby nations to come together for business and commercial trade.
Throughout the years, a great number of families and businesses began planting roots in Dubai.
Despite being a Muslim city, the leaders of Dubai made sure people of other religions and beliefs could feel comfortable living here. Today, Dubai is a beautiful infusion of cultural tradition and modern technology, with a tremendous multiethnic population of nearly 200 nationalities.
What started as a small town has now transformed itself into a business and tourism hub like never seen before.
1985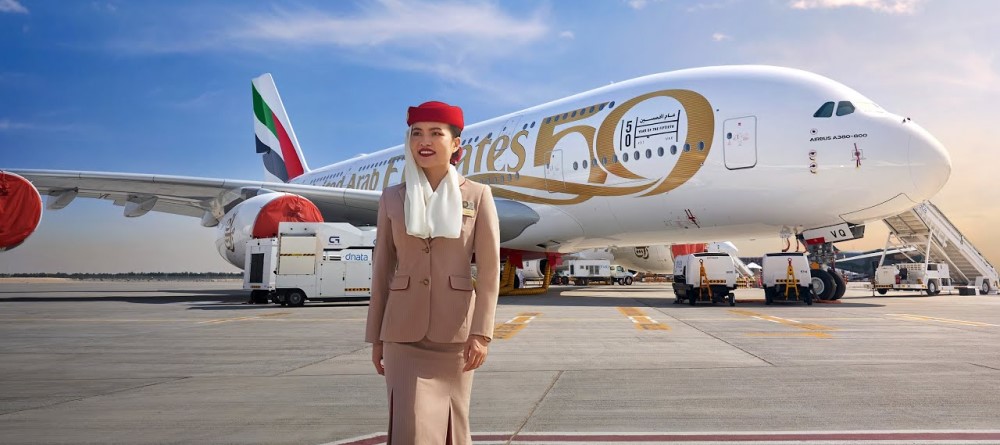 Emirates Airlines, today the world's third-largest airline by scheduled revenue passenger-kilometers flown, was founded in 1985. The premium flying experience and signature red and beige uniform became widely recognized across the world. Emirates Airline is arguably one of Dubai's most influential reputation boosters, and visitors' number one choice of travel.
1994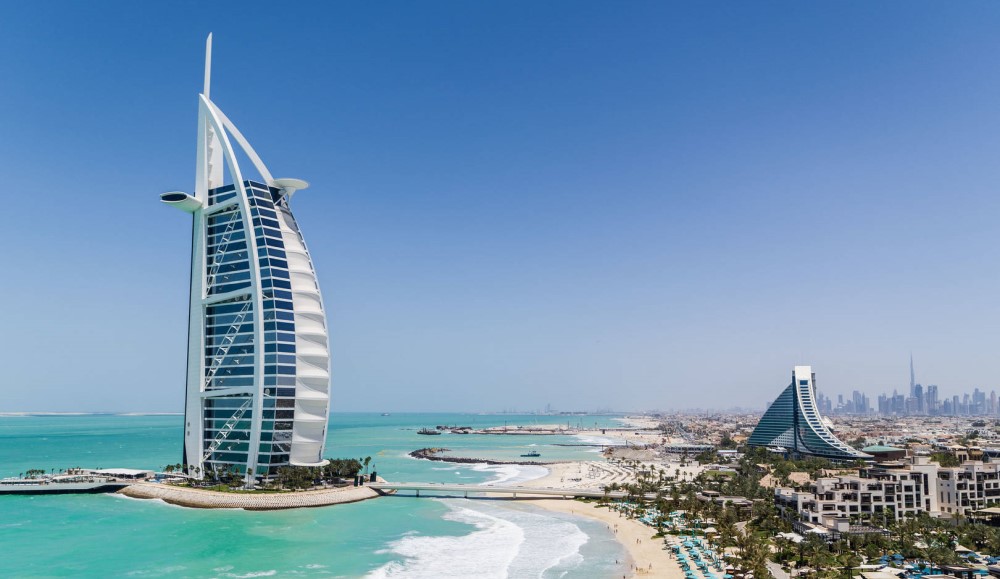 The launch of the Burj Al Arab celebrating Dubai as hosting one of the tallest hotels in the world, standing at a total height of 321 meters.
The hotel stands magnificently on an artificial island and can be accessed through a bridge.
The popular Burj Al Arab helipad has been used for a number of record-breaking sporting events. At one point it was transformed into a boxing ring, a tennis court, and even a race car track.
2001
In summer of 2001, construction on the anticipated Palm Jumeirah project began, an anticipated archipelago of man-made islands.
By 2006 the first residential units were sold to the public.
The Palm Jumeirah is part of the massive land reclamation project known as the Palm Islands, which include two other archipelagos known as the Palm Deira and the Palm Jebel Ali.
The Palm's crescent-shaped backwater was the first section to be constructed in order to prevent strong sea currents from damaging the inner island structures. By the time the project was complete, it had cost a tremendous amount of $12 billion.
2005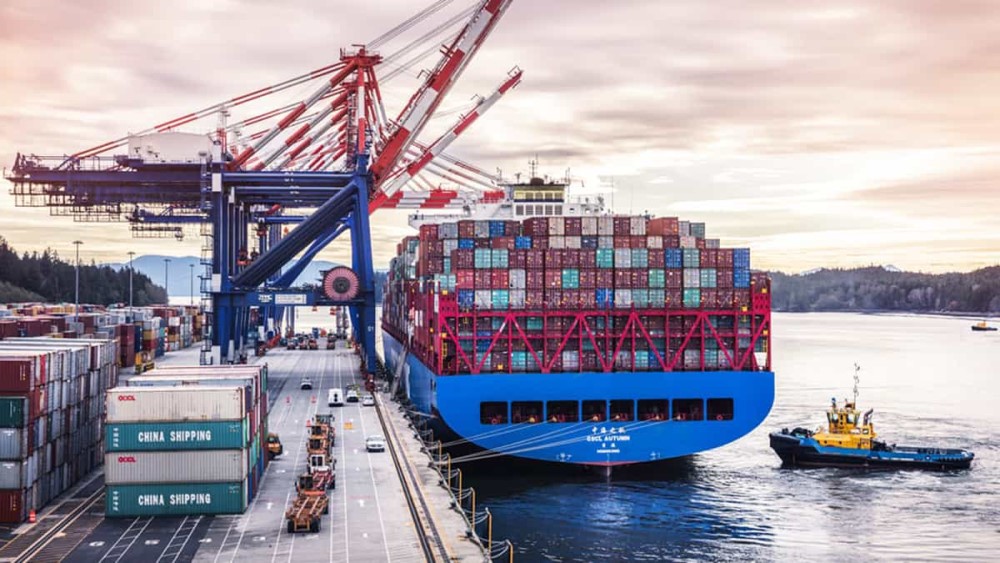 The Dubai Ports World, better known as DP World, is an integral part of the economic supply chain, moving about 10 percent of global trade through the interconnected global network of ports and terminals.
2009
The Dubai Metro is one of the most advanced railway systems in the world. It is a fully automated and driverless collection of trains that travel across 53 stations along the length of the city.
In total, the Dubai Metro covers a whopping 75 kilometers or 46 miles. The Dubai Metro also connects to 11 tram stations, allowing residents and visitors to easily travel across every nook of the city.
2010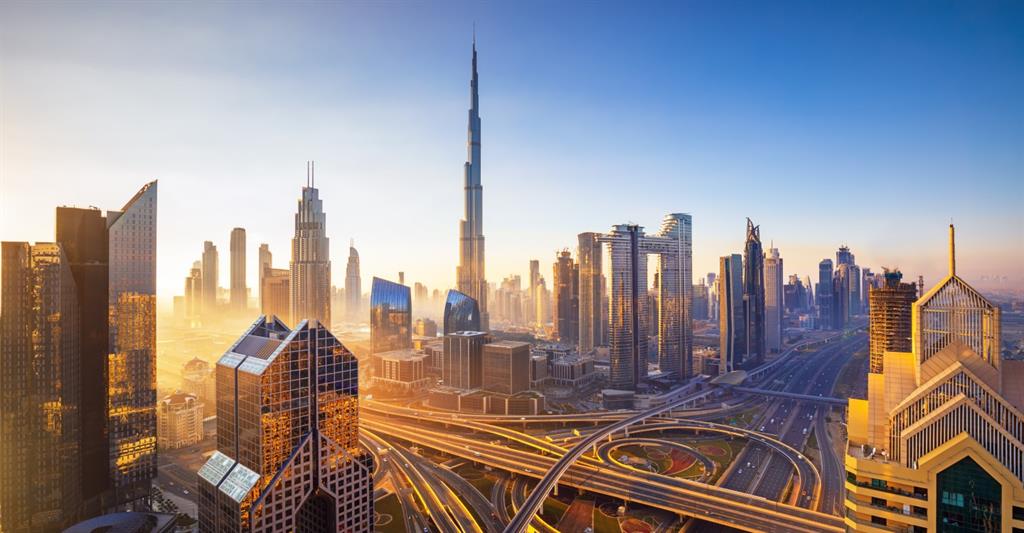 In January of 2010, the record-breaking Burj Khalifa opened its revolving doors to the world and became a landmark within the city. Known as the world's tallest skyscraper with a height of 828 meters, the Burj Khalifa cost a total of $1.5 billion in construction.
Within the same year, Dubai built a second airport to accommodate the ever-growing tourist stream.
Al Maktoum International Airport is located in Jebel Ali and is named after the Ruler of Dubai, Sheikh Mohammed bin Rashid Al Maktoum. The overall construction cost a jaw-dropping $82 billion.
Today the airport accommodates over 90 million annual passengers.
2018
While the airport was built for functionality, the Dubai Frame was built to showcase the city's extravagance.
This magnificent architectural landmark is in Dubai's Zabeel Park and cost Dubai Government over $62 million to construct. Made from aluminum, glass, steel, and reinforced concrete, the Frame stands mighty tall at 150m.
It is positioned in such a way that visitors can see all the modern features of Dubai when facing one side, and old Dubai when facing the other side.
2021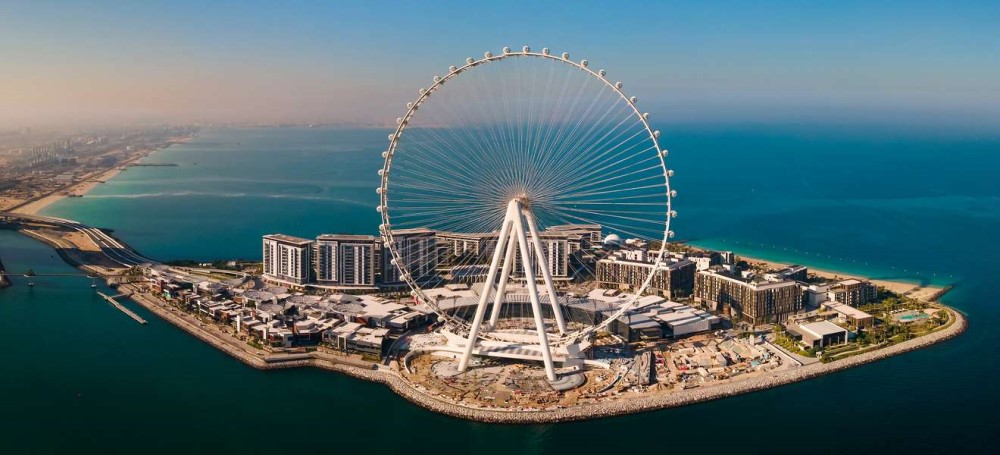 Ain Dubai, which means Dubai Eye in Arabic, is the world's tallest observation Ferris wheel at 250 meters and is the main attraction on Bluewater Island. To offer perspective of its size, if you were to lay all the cable wires of the 192 spokes in a horizontal line, it would cover a distance of 2,400 kilometers.
Among the many vibrant communities of Dubai, such as Dubai Marina or Downtown Dubai, is the highly anticipated Meydan District One in the growing Mohammed Bin Rashid City region.
This brand-new community is esteemed for hosting the biggest horse racing festivals, as well as the exhilarating Dubai World Cup.
Meydan District One is also home to the Meydan One, which will be the world's tallest residential tower standing mighty tall at 711 meters high. It is expected to host over 83 thousand high-profile residents as well as the longest indoor ski slope in the world that stretches to an impressive 1-kilometer-long distance.
2022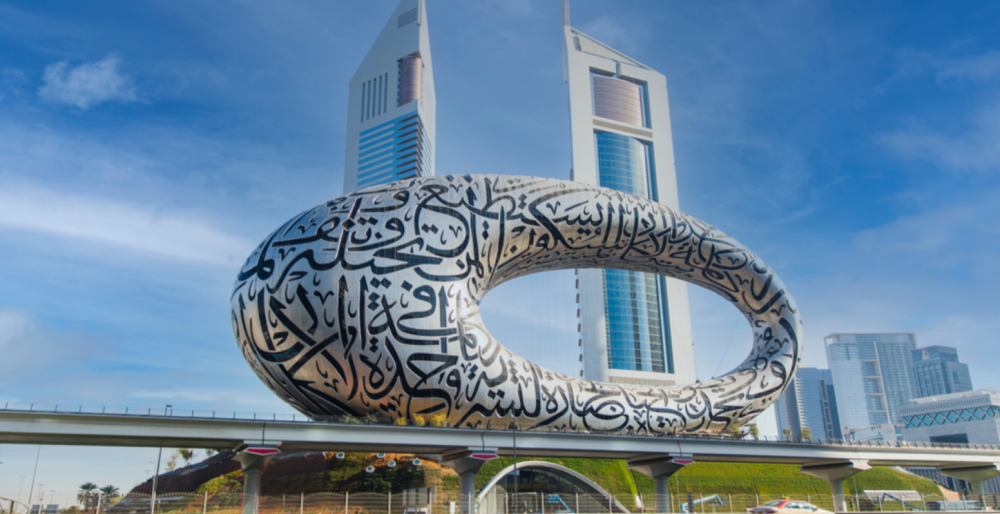 Noted as one of 14 most beautiful museums on Earth by National Geographic in 2022, the Museum of the Future is an architectural and engineering marvel depicting innovative and futuristic ideologies.
Dubai has come a long way since its foundation, with spectacular skyscrapers and ground-breaking projects.
The city and its leaders are known for being visionaries, so here are some exciting concepts coming to conceptualization soon.
Dubai Plans for the Future
2040 Vision
The 2040 Vision is a comprehensive plan for sustainable urban development in Dubai, focusing on enhancing lifestyles through long-term solutions for environmental and economic sustainability.
This strategy is already in the works starting with a ban on single-use plastic items coming into effect soon to encourage residents to invest in sustainable and biodegradable alternatives.
Etihad Rail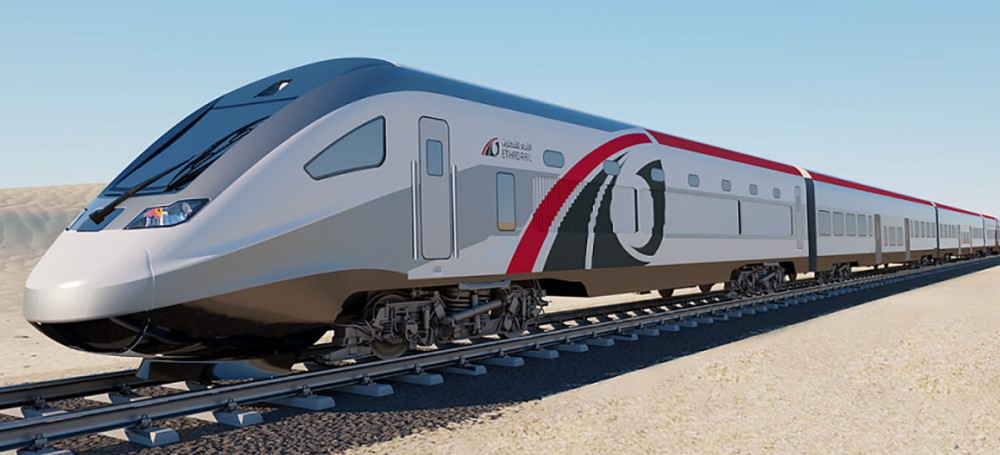 The Etihad Rail is a futuristic railway system that connects all 7 emirates across a length of 256 kilometers and travelling at a speed of 200 kilometers per hour.
Upon completion it will be used for commercial purposes initially, with plans to expand to passenger transport with a capacity of 400 passengers per train by 2030.
Space Centre
The Mohammed Bin Rashid Space Centre builds and operates earth observation satellites, offering imaging and data analysis to people around the world.
The Space Centre is responsible for the development of the Mars 2117 visions, which seeks to build the first human colony on Mars.
As you can see, the city has become a haven for business to thrive and families to enjoy life.
In Dubai, growth is just within reach. The city is beloved by residents for its tax-free laws, political stability, high standard of living.
With an emphasis on family and tolerance, Dubai is and has been the perfect place for those accustomed to a refined lifestyle.
---
---