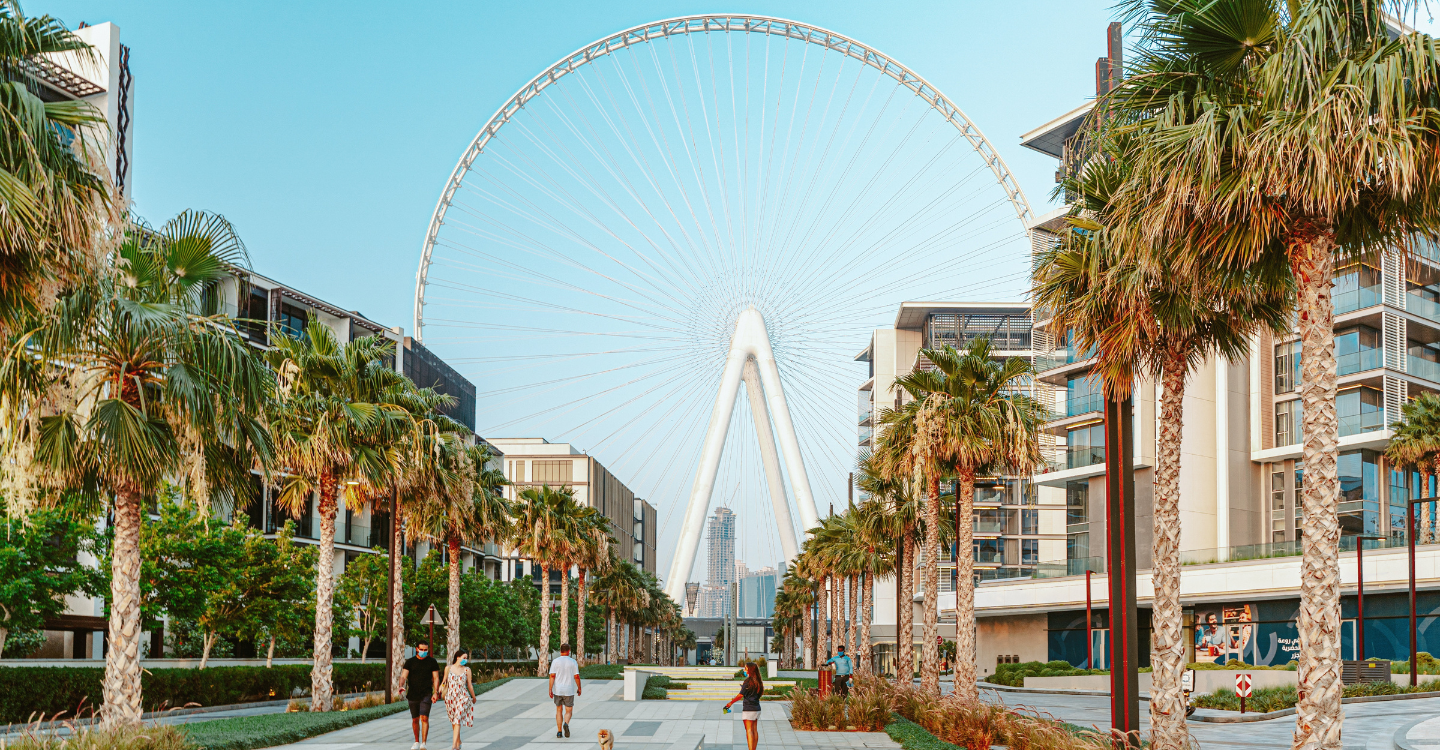 It is no secret that Dubai is one of the world's leading touristic destinations.
As the Arabian dunes have transformed into a modern metropolis, the tourism sector brings in one of the largest percentages of revenue for the city.
According to the most recent data from Dubai's Department of Economy and Tourism, the city welcomed 7.12 million foreign overnight visitors between January and June 2022.
Illustrating a significant increase of more than 183% over the 2.52 million tourists that visited Dubai during the same period in 2021.
In the first half of 2022, there were nearly as many tourists as there were in the first six half of 2019, when 8.36 million people visited Dubai.
As a result of extraordinary obstacles and other macroeconomic considerations on the global economy and tourism sector, the Emirate's ability to swiftly resume close to pre-pandemic tourism levels is even more impressive.
H.H. Sheikh Hamdan bin Mohammed bin Rashid Al Maktoum, Crown Prince of Dubai and Chairman of The Executive Council of Dubai, stated:​
"The vision of His Highness Sheikh Mohammed bin Rashid Al Maktoum, Vice President and Prime Minister of the UAE and Ruler of Dubai, to make Dubai the city of the future and the world's best place to live, work and invest in has resulted in a resurgence of Dubai's tourism sector.
The growth in tourists reflects the resilience and dynamism of the emirate's economy. His Highness's vision has helped Dubai create a strong and stable economic foundation and a dynamic business ecosystem, enabling it to become a leading global hub for diverse sectors.
The rapid rise in international tourist arrivals puts Dubai on track to achieve its ambitious target of becoming the world's most visited destination. In the years ahead, Dubai will continue to develop itself further as a destination that offers compelling value to international travellers."
As per an article by Arab News, the average hotel occupancy rate between January and June 2022 was 74%, ranking among the highest in the world.
The upcoming Qatar 2022 World Cup is also forecasted to surge the touristic sector of Dubai, as many travelers will most likely stop-over in Dubai due to its proximity to Qatar. Hoteliers are already witnessing a significant increase in capacity (Al Arabiya, 2022).
It's promising to see these positive figures in relation to the touristic sector of Dubai, especially continuing after the Expo 2020 exhibition that brought in over 24 million visitors.
Dubai remains an attractive location for a diverse range of visitors from various countries, allow the Emirate to mitigate any risks of relying on one region (Arab News, 2022) and further offering value to new and returning visitors.
---
---