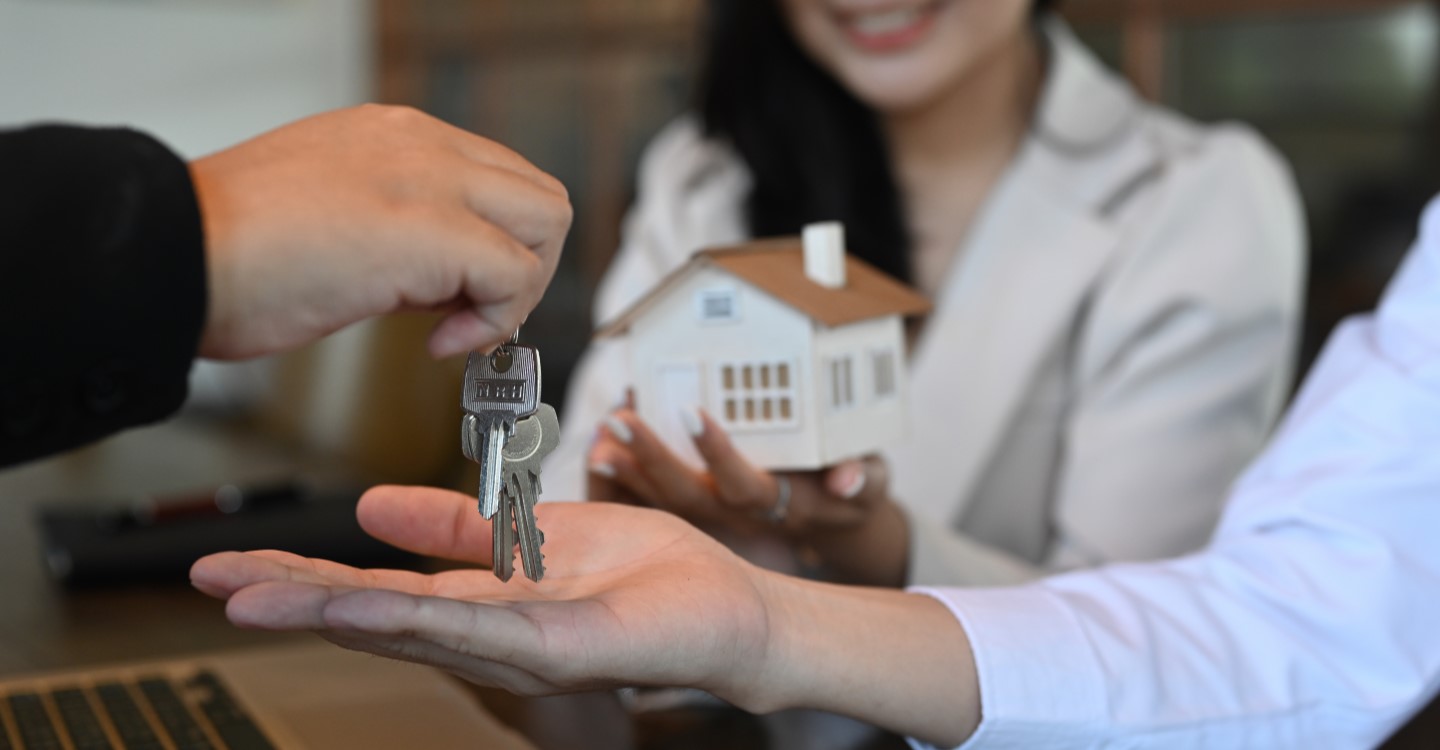 Dubai is an attractive destination for expats looking for permanent residence. Thanks to its strategic location at the crossroads of Europe, Africa, and Asia, it boasts unique advantages that make it a desirable investment and residential opportunity. With stable economic conditions, business-friendly policies, international schooling systems, access to markets in the Middle East and beyond, and attractive taxation laws, Dubai boasts unique advantages that make it a desirable residential and investment opportunity.
For starters, Dubai's well-developed infrastructure makes it an ideal place for families. The city has well-maintained roads, modern airports and ports that make transportation easy; high-speed internet access throughout the city allows businesses to stay connected to international markets; and a wide range of services from banking to telecommunications make doing business simpler. All these factors combined create a favorable environment for entrepreneurs who are looking for a dependable base from which they can plant roots and make a living.
In addition to these advantages, there are plenty of cultural attractions that draw people into finding their forever homes in Dubai, such as luxury shopping malls featuring designer brands from around the world; iconic skyscrapers such as Burj Khalifa – currently holding the title of tallest building in the world; vibrant beaches that offer sun worshippers stunning views and relaxation; traditional Arabian night markets offering authentic souvenirs; top entertainment venues hosting events like music concerts throughout the year; world class golf courses available all year round providing a perfect day out on greens; modern art galleries showcasing some of today's best revolutionary artworks; and delicious restaurants serving cuisines from every corner of earth.
Finding the perfect home in Dubai can be a daunting task, but with some tips and tricks, it doesn't have to be. Whether you're looking for something close to work, with lots of amenities nearby, or even something more custom and tailored to your needs – there are many ways to create your dream home in Dubai. Here are 6 tips and tricks you should consider when house-hunting in Dubai:
1. Define Your Budget
It is essential to identify what kind of property you are looking for before starting your search. Factors like cost, location, size of the property, number of bedrooms and bathrooms, outdoor space, etc., should all be taken into consideration when evaluating potential homes. Begin by considering your budget. Dubai is an expensive city, with prices ranging from affordable mid-range apartments to luxurious villas. Make sure that you know exactly how much money you can comfortably spend on housing before you start your search.
Once you have identified a few potential properties it would be wise to compare prices among them so that you can snag the best deal possible – remember that everyone is trying to maximize their profits so don't hesitate from bargaining if necessary! Additionally, look into other fees such as registration and transfer costs too as these might add up significantly over time depending on which property you choose. Keep in mind that there are additional costs associated with
buying a house
such as closing costs, legal fees, etc. Make sure to factor these into your budget as well.
2. Research the Communities
When you've determined your price range, it's time to figure out where in Dubai you'd like to live. Different areas offer different lifestyles and amenities, so make sure that your chosen location suits the lifestyle you want for yourself. If living conveniently close to the beach or nightlife is important for you, choose an area close by that fits into your budget. For those who prefer green spaces and quieter scenes, there's plenty of residential neighborhoods with parks and recreation centres nearby.
Dubbed as one of the most diverse cities in the world, it would be wise to check out different neighborhoods so that you can get an idea of where you want to live. Check out reviews online or even visit the sites yourself if possible – this way you can see if certain areas fit your lifestyle better than others. Check out some examples of different lifestyles in Dubai communities below:
Jumeirah Beach Residence (JBR): Located along the Arabian Gulf coast, Jumeirah Beach Residence (JBR) is one of the most popular and sought-after areas of Dubai. The area offers a variety of luxury apartments and villas, as well as access to numerous amenities such as shopping centers, restaurants, and entertainment venues. Residents also have access to some of the city's best beaches as well as public parks and playgrounds.
Dubai Marina: For those looking for a more modern lifestyle, Dubai Marina is an ideal choice. This waterfront community boasts several high-rise towers filled with luxurious apartments and world-class amenities such as spas, fitness centers, swimming pools, and plenty of shops and restaurants. Additionally, there are plenty of activities available including kayaking, jet skiing, and sailing.
Mirdif City Centre: This popular residential community is located near the airport and offers a variety of housing options ranging from mid-priced apartments to luxurious villas. With plenty of shopping opportunities nearby at Mirdif Mall as well as other nearby attractions such as Wild Wadi Waterpark and Ski Dubai Snow Park, this area is perfect for families looking for an active lifestyle close to all the action.
3. Check for Homes on Property Portals
When searching for properties in Dubai, utilizing online portals can be a great way to save time and money while finding the perfect fit. There are a variety of online portals available to help with your search, including houza, Property Finder, Bayut, and Dubizzle.
When using the online portals, take advantage of the powerful search filters available which allow users to narrow down their search results by things like price range, location, number of bedrooms or bathrooms, etc. This can be helpful in finding exactly what you're looking for quickly, without having to scroll through page after page of unrelated listings.
4. Hire a Real Estate Agent
Having a qualified real estate agent who knows the local market well is key when it comes to finding a property that fits your needs perfectly. An experienced realtor will save you time by filtering properties based on your criteria and giving detailed descriptions about each individual house that could be perfect for you. Pro tip: make sure your agent is licensed by the Real Estate Regulatory Authority (RERA) in Dubai.
Additionally, if this is your first purchasing a property in Dubai, then make sure that along with researching various properties yourself seek professional help too from experts such as lawyers or financial advisors who specialize in real estate matters! This will ensure that whatever decision you make is backed up by professionals who are proficient enough in guiding through all related legalities regarding purchasing a home in Dubai thus ensuring peace of mind for years after moving into your new abode.
5. Prepare the Right Documentation
This is where having a real estate agent comes in handy. Whilst documenting paperwork associated with purchasing a property can seem tedious, it is essential that all documents are thoroughly reviewed prior to signing on any dotted lines as failure do so could lead to potential legal complications further down the line. It is recommended that purchasers seek out independent legal advice before finalizing agreements with developers or sellers who could benefit from slipping clauses into contracts which could prove disadvantageous later on during ownership of said property.
As a first-time buyer in Dubai, you may not be aware of the importance of the title deed for your property. The title deed is a legal document that proves your ownership of the property and is required for any future sale or transfer of ownership. Without it, you will not be able to sell your property. It is therefore important to ensure that you receive a copy of the title deed when you purchase your property.
Acquiring the title deed is processed through the official Dubai Land Department (DLD) or the digital solution produced by DLD called Dubai Rest, which assists investors and tenants with all kinds of property transactions and trade activities, like title deed registrations. Depending on your situation, the registration and transfer of the title deed can cost between AED 4,000 to AED 6,000. If you
buy a property in Dubai
with a mortgage, the bank will own the original Title Deed document, and you will be given a copy.
6. Take Your Time with Decisions
Don't rush into any decisions as buying a house is no joke – take your time assessing every aspect and detail before making an offer on any particular property! Make sure not only do you like all aspects associated with any prospective home but also consider all pros and cons regarding living there too (such as parking availability).
---
---