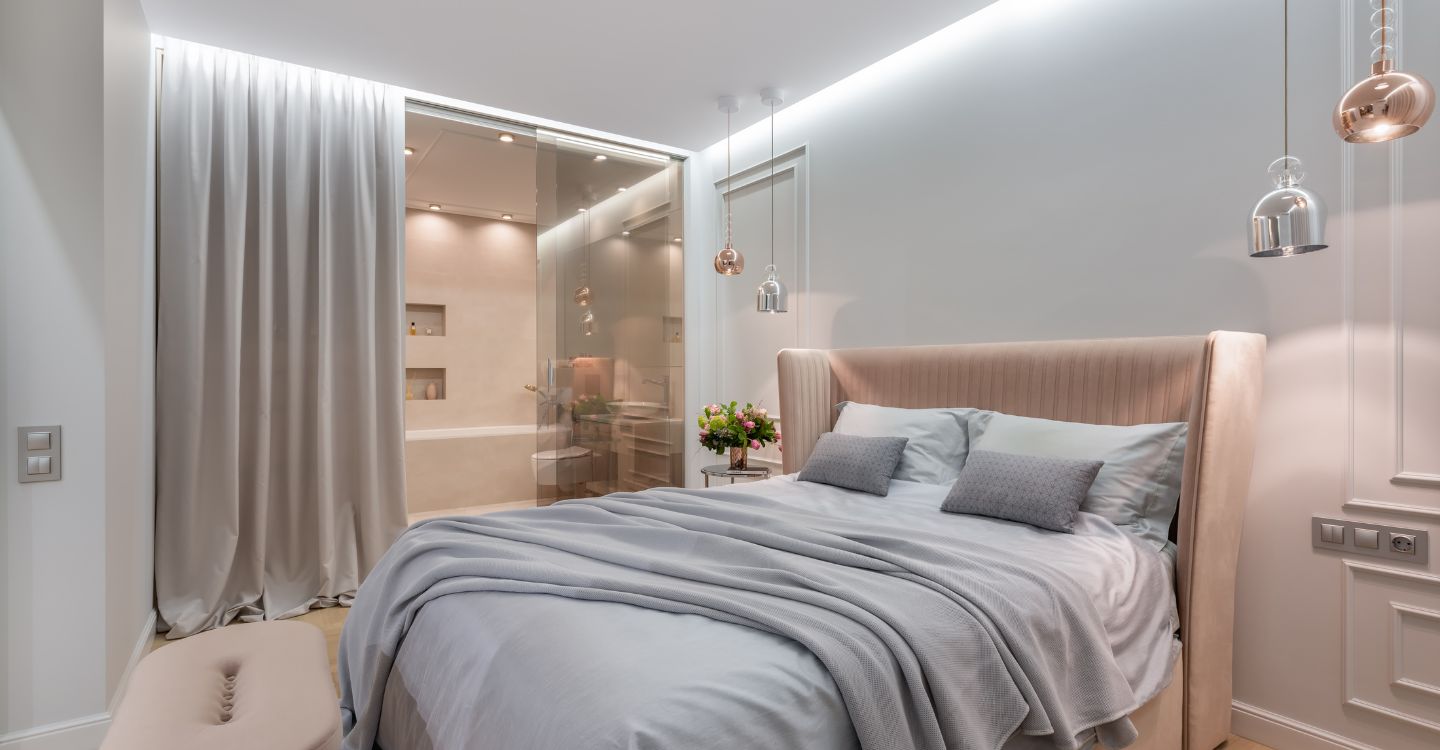 Dubai's luxury property market is booming, and there are many reasons why this city is becoming an attractive investment for

high-net-worth

individuals. From its strategic location in the Middle East to its unmatched tax-free living environment, Dubai offers a desirable lifestyle that caters to those looking to invest their wealth in a profitable way.
The city's real estate market has seen incredible growth during the last few years, as more people have been drawn to the region as a safe haven for their investments. Given its proximity to India and Europe, Dubai is well-connected with the world and in turn can provide investors with access to markets that are not available elsewhere. The government of Dubai has also taken numerous steps to promote investment in the area by offering incentives such as freehold properties and tax exemptions on certain types of investments. Not only do these measures make it attractive for foreign investors, but they also create jobs which further stimulate growth in the city's economy.
The real estate sector in Dubai has seen remarkable expansion since 2008 when new regulations were introduced allowing foreign investors to purchase property without having to pay any taxes or other charges. This has given rise to a number of projects such as luxury apartments, villas and penthouses being developed all around the city with opulent interiors, modern amenities and breathtaking views of the Arabian Sea. In addition, these luxurious properties often come with exclusive services such as round-the-clock security staff and concierge service.
Another factor driving up prices in Dubai's real estate market is its spectacular skyline which is filled with iconic skyscrapers such as The Burj Khalifa - the world's tallest building - and The Palm Jumeirah - an artificial archipelago stretching into the Arabian Gulf. This picturesque landscape draws tourists from all over the globe who flock to experience this unique destination, creating increased demand for properties in prime locations within walking distance of attractions like these.
As Dubai continues steadily developing its infrastructure, there are more opportunities than ever before for investors seeking reliable returns on their investments, making it one of the most profitable destinations for those looking towards property investments abroad. With advances in technology, connectivity and safety combined with low taxes due to freehold ownership laws; luxury properties located here provide superior returns along with a desirable lifestyle option.
Here are some things to consider when looking to invest in luxury apartments in Dubai:
When it comes to buying luxury apartments in Dubai, buyers need to take into account a lot of factors before making any decisions. In order to make an informed and wise decision, there are several key things for buyers to consider.
First and foremost, potential buyers should begin their search by looking into the location of the apartment. Luxury apartments in Dubai come with a variety of options in terms of locations. These range from high-end areas such as The Palm Jumeirah and the Dubai Marina, with their stunning views and beachfront lifestyle, to more urban settings like Downtown Dubai. No matter what your preference or budget may be, there is surely an area in Dubai that is perfect for you.
The size and style of the apartment is also something that needs to be taken into consideration when looking for apartments for sale in Dubai. With a wide selection of sizes ranging from studios to duplexes, buyers can choose between different styles - modern contemporary designs or more traditional Arabic architecture - customized according to their tastes and budget. Furthermore, certain off-plan developers can offer attractive payment plans which can help make purchasing a luxury apartment easier on the pocketbook.
When buy apartment in Dubai, make sure you check out the quality of construction before signing on the dotted line. Most reputable builders offer excellent standards with regards to safety and sustainability; look out for details such as strong foundations and soundproofing between apartments if you value peace and quiet. Many buildings also provide additional facilities like gyms, pools or even private gardens; this can be particularly useful if you're looking for maximum convenience.
Apartments that offer added luxury amenities such as concierge service, spa services, private valet service or even private chefs are among some of the most sought-after luxury apartments in Dubai today. These can greatly enhance your living experience and provide you with unparalleled comfort and convenience. However, always remember to check out these features thoroughly before committing as there could be hidden fees or unexpected costs associated with them.
One of the biggest considerations when looking at luxury apartments is price range. Most buyers assume that all choices will be beyond their budget but this isn't necessarily true; there are plenty of luxurious options that fit into almost any budget depending on your needs and preferences. And it pays off to do your research; some buildings may have better prices than others due to discounts or ongoing promotions.
When considering off-plan developers in Dubai, potential buyers must look at what payment plans they have on offer. Developers often present attractive offers with multiple payment options including special discounts or deferred payments plans over certain periods of time - these offers can be incredibly helpful when trying to purchase luxury apartments without taking too much strain on personal finances. When selecting your developer, it's important that due diligence is carried out to ensure their track record is positive and they have successfully delivered other projects within their portfolio on time and according to quality standards set by regulatory authorities such as RERA (Real Estate Regulatory Agency).
Understand the Legalities
Finally, potential buyers should research all the paperwork involved in buying a luxury apartment in Dubai before taking any steps towards making their purchase official. There are certain procedures that need to be followed for buying real estate property in the UAE - including registration fees and deposits - so it's always best to have all those details ironed out beforehand.
Views Views Views
Last but not least - don't forget about those all-important views! On top of choosing an area that offers great natural scenery (be it desert vistas or cityscapes), take time during viewings to check out how much direct sunlight comes through each window throughout the day – after all, nothing beats waking up each morning surrounded by beautiful sunshine!
From its incredible climate to its booming economy, there are several reasons why investing in a luxury apartment in Dubai is a wise decision.
For starters, Dubai's golden sunlit days and pleasant evenings provide an ideal environment for enjoying life. The city boasts more than 300 sunny days per year with temperatures that rarely dip below 65°F (18°C). The excellent weather allows residents to enjoy outdoor activities such as swimming, sailing, and golf as well as other leisure pursuits year-round. In addition to its favorable climate and location, Dubai offers prospective property owners many economic benefits.
The city's business-friendly environment has led to an influx of global corporations that have made it a hotbed of entrepreneurial activity. This bustling business climate has attracted investment from multinational firms and international investors alike which has contributed greatly to the economy and raised real estate values.
Furthermore, the city boasts some of the highest rental yields worldwide with an average return on investments ranging from 8-12%. This makes it extremely attractive for real estate investors looking for steady income streams from tenants renting their apartments out long-term or short-term through websites such as Airbnb or Booking.com
In conclusion, when it comes to buying a luxury apartment in Dubai there is no shortage of choices available – both when it comes to location, size, and style – but it also requires careful consideration on behalf of potential buyers before they sign on the dotted line. From researching various locations around town as well as its added amenities up until understanding all legal paperwork involved; paying close attention throughout each step will ensure investing in a luxurious home without any surprises or regrets down the line!
---
---