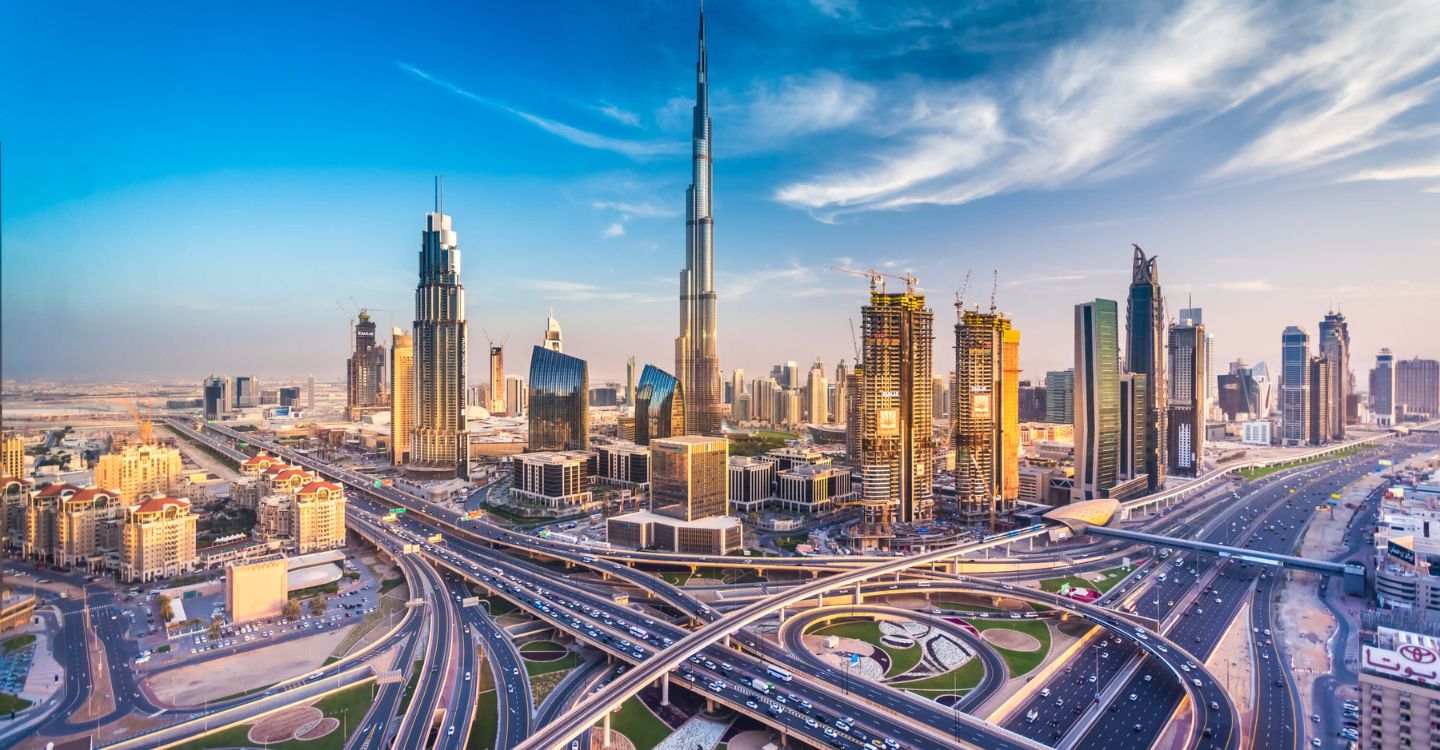 Welcome to Downtown Dubai, a captivating district that pulsates with life, offering a myriad of experiences and attractions. Nestled in the heart of the city, this dynamic neighbourhood is renowned for its iconic landmarks, architectural wonders, world-class entertainment, luxurious shopping, and much more. Join us as we delve into the details of what makes Downtown Dubai an extraordinary destination for residents and visitors alike.
Unmatched Architectural Marvels: Downtown Dubai boasts a remarkable skyline adorned with architectural marvels that leave visitors in awe. At the forefront stands the iconic Burj Khalifa, the world's tallest building, piercing the sky at a staggering height. Ascend to the observation deck on the 148th floor for unparalleled panoramic views of the city. Adjacent to it is The Dubai Fountain, an enchanting spectacle of water, music, and light, captivating audiences with its mesmerizing performances.
The Dubai Mall: A Shopper's Paradise: Prepare yourself for a shopping extravaganza at The Dubai Mall, the largest shopping destination in the world. This retail haven houses a staggering array of over 1,300 stores, offering everything from high-end fashion brands to boutique outlets. Indulge in a world-class shopping experience, explore the vast array of international cuisine in its diverse restaurants, or be entertained at the Dubai Aquarium and Underwater Zoo, located within the mall premises.
Cultural Gems: The Opera District and Souk Al Bahar: Immerse yourself in the thriving arts and cultural scene of Downtown Dubai. The Opera District, with its striking architecture, is home to the Dubai Opera, a state-of-the-art performance venue that hosts a diverse range of world-class shows, from opera and ballet to theater and concerts. Nearby, you'll find Souk Al Bahar, an Arabian-themed shopping destination reminiscent of traditional souks, offering an authentic blend of local and international boutiques, galleries, and waterfront dining experiences.
Luxury Living: Residences and Hospitality: Downtown Dubai offers an exceptional lifestyle with its luxury residences and world-renowned hospitality. The district is home to some of the most prestigious residential towers, featuring lavish apartments and penthouses with breathtaking views of the city skyline and Dubai's coastline. Additionally, an array of renowned hotels, such as the Armani Hotel Dubai and Address Downtown, provide an unrivaled level of comfort and sophistication for visitors seeking an opulent stay.
Entertainment Extravaganza: The Boulevard and Dubai Opera District: Stroll along The Boulevard, a vibrant promenade lined with cafes, restaurants, and stylish boutiques. It's the perfect place for leisurely walks, al fresco dining, and people-watching. Furthermore, the Dubai Opera District hosts numerous cultural events and festivals throughout the year, showcasing the city's thriving arts scene and providing unforgettable entertainment experiences.
Connectivity and Accessibility: Downtown Dubai benefits from excellent connectivity and accessibility. It is well-served by public transportation, including the Dubai Metro, which connects the district to other key areas of the city. The district's central location also provides convenient access to major highways, making it easily accessible for both residents and tourists.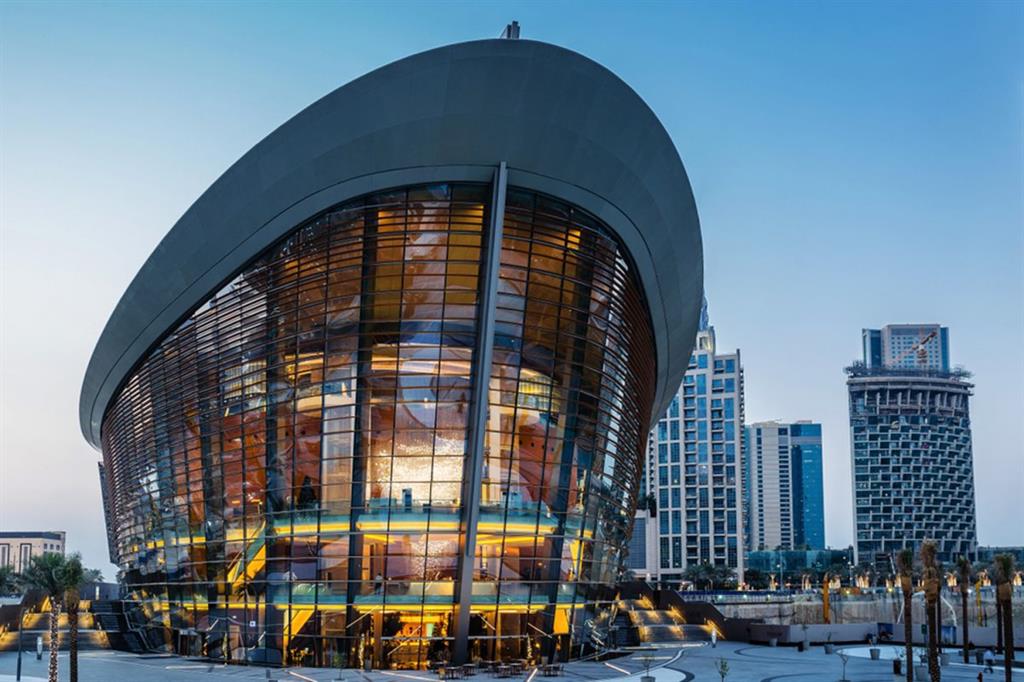 Types of

Properties for Sale Downtown Dubai
Downtown Dubai, a dynamic district renowned for its architectural wonders and vibrant atmosphere, offers a diverse range of properties that cater to various lifestyles and preferences. From luxury residences with awe-inspiring views of the city to upscale serviced apartments and commercial spaces, the real estate landscape in Downtown Dubai presents an array of options for residents, investors, and businesses alike. Let's delve into the different types of properties available in this captivating neighbourhood.
Luxury Residences: Downtown Dubai showcases an exquisite collection of luxury residences, designed to offer the epitome of sophisticated urban living. These high-rise towers, such as Burj Khalifa, Address Sky Views, and The Residences, boast lavish apartments and penthouses with panoramic views of the iconic skyline. Featuring elegant interiors, state-of-the-art amenities, and meticulous attention to detail, these residences provide an unparalleled level of comfort and exclusivity.
Serviced Apartments: For those seeking the convenience of hotel-like services and amenities combined with the privacy of a home, serviced apartments in Downtown Dubai present an ideal choice. Prominent hotel chains, including Address Hotels + Resorts, provide luxurious serviced apartments with access to world-class facilities such as swimming pools, fitness centres, spa services, and fine dining options. Whether for short-term stays or extended periods, these apartments offer a seamless blend of comfort and convenience.
Commercial Spaces: Downtown Dubai is not only a residential hub but also a thriving business district. It offers a wide range of commercial spaces tailored to meet the needs of diverse industries. The district is home to modern office spaces in prestigious towers like Emaar Square and Boulevard Plaza, providing a prestigious address for businesses. Additionally, The Dubai Mall offers retail spaces for businesses looking to establish a presence in one of the world's largest and most visited shopping destinations.
Hotel Residences: Downtown Dubai boasts a selection of hotel residences, combining the best of hotel services with the comfort of a private residence. These residences, found within prestigious hotels like Armani Residences and The Address Residence Sky View, offer luxurious living spaces and access to world-class amenities. Hotel residences are an attractive option for investors seeking a blend of opulence, convenience, and potential rental income.
Integrated Communities: Within Downtown Dubai, there are integrated communities that offer a comprehensive living experience. For instance, Mohammed Bin Rashid Boulevard is a vibrant community with a mix of residential, commercial, and leisure spaces. This pedestrian-friendly boulevard is lined with cafes, restaurants, retail outlets, and landscaped parks, creating a lively and inclusive atmosphere for residents.
Retail Spaces: Downtown Dubai is home to some of the most prominent retail spaces in the region, providing excellent opportunities for businesses. The Dubai Mall, the world's largest shopping destination, offers a wide range of retail spaces, catering to both international brands and local boutiques. Retail spaces in Downtown Dubai benefit from high footfall, ensuring exposure to a diverse customer base and a thriving retail environment.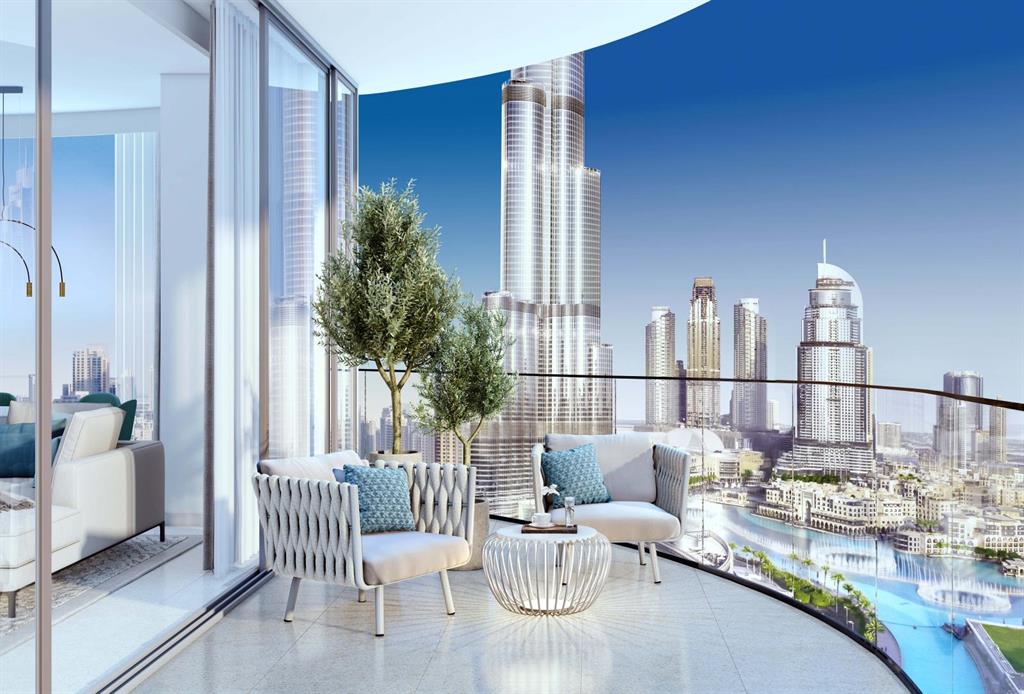 Conclusion
Downtown Dubai presents a rich tapestry of properties, encompassing luxury residences, serviced apartments, commercial spaces, hotel residences, integrated communities, and retail spaces. Whether you seek a luxurious home, a prestigious business address, or a thriving retail space, this captivating district offers an array of options to suit various lifestyles and aspirations. With its iconic skyline, vibrant atmosphere, and world-class amenities, Downtown Dubai continues to captivate residents, investors, and businesses alike, solidifying its position as one of the most sought-after real estate destinations in the world.
---
---